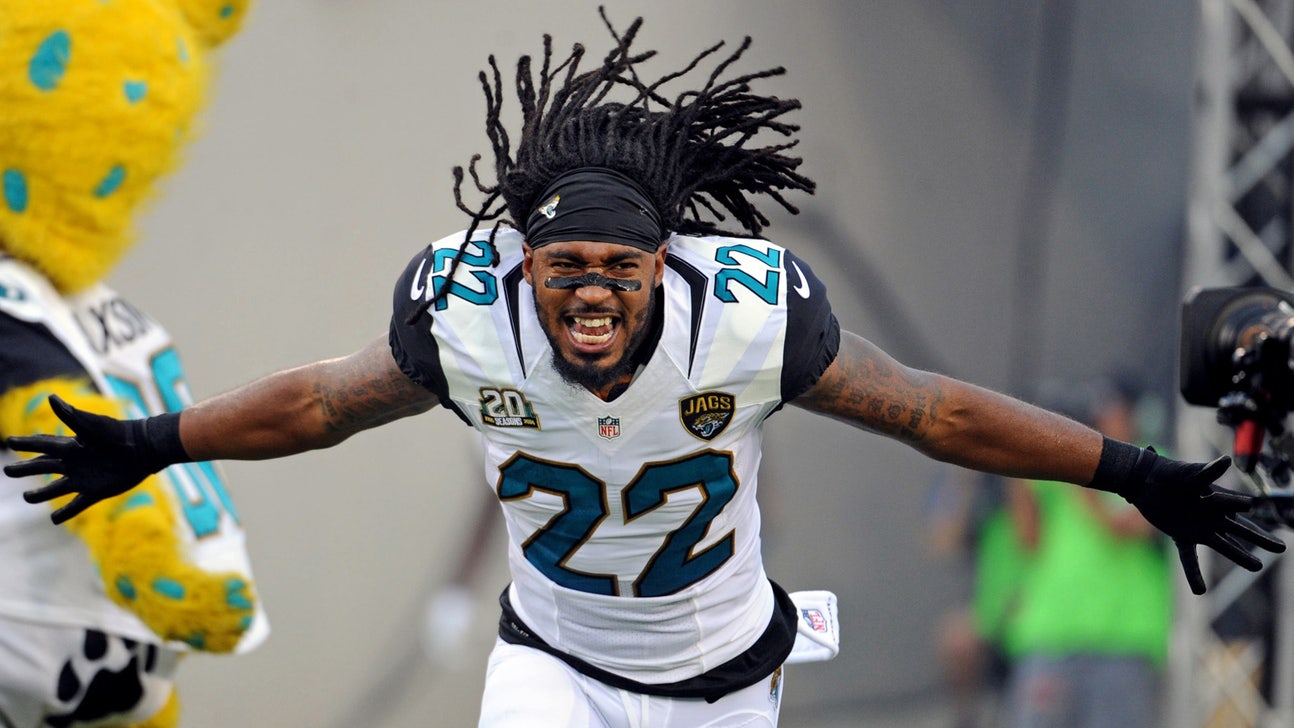 Winston Guy's INT for TD may be indication of what's to come
Published
Aug. 11, 2014 3:45 p.m. ET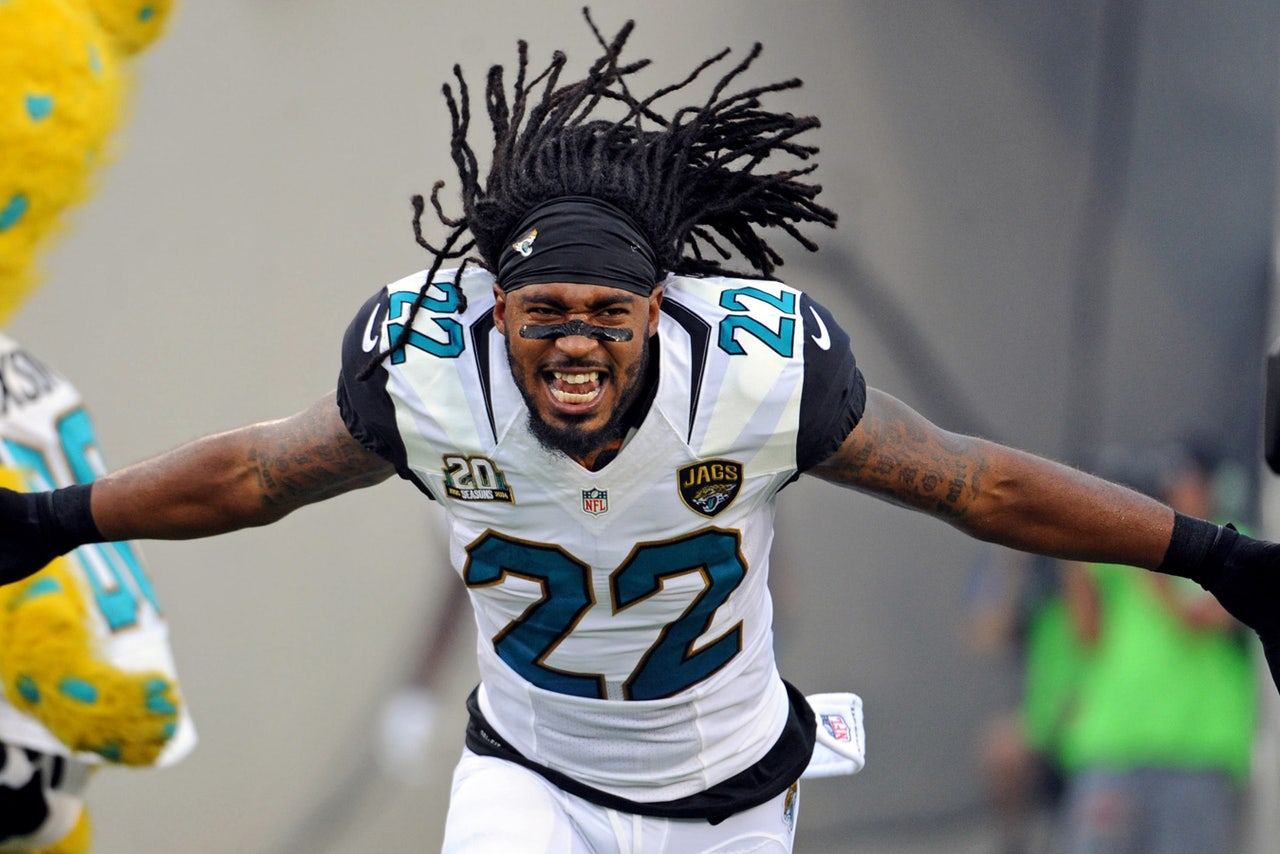 JACKSONVILLE, Fla. -- To the best of Winston Guy's knowledge, the last touchdown he had scored before Friday night came as a senior at Lexington Catholic High School in Kentucky when he was used in part as a running back and kick returner.
So to return an errant pass by Tampa Bay Buccaneers quarterback Josh McCown 68 yards for the first points of the Jacksonville Jaguars' preseason was as much of a surprise to the third-year NFL veteran as it was to those in attendance.
''It was kind of like an out-of-body experience,'' Guy said. ''It kind of shocked me. But it felt good. So hopefully I've got a knack for the ball now. I'm going to be ball-aware, try to be a ball hawk out there.''
Even before his interception, Guy had already moved ahead of Josh Evans, the starter for the Jaguars at free safety a year ago for most of his rookie season. A shakeup on the depth chart would appear to be highly unlikely anytime soon following an outstanding first quarter not just for Guy but the entire defense.
The only first down allowed by the Jaguars on the Bucs' first three possessions came on a holding penalty against cornerback Dwayne Gratz. Guy's pick came on a third down after the Bucs had crossed the 50 for the first time and was the result in large part of McCown being under pressure on a blitz by rookie linebacker Telvin Smith.
Smith, a fifth-round pick out of Florida State, also threw the final block that enabled Guy to complete his tightrope act down the left sideline.
''If I'm where I need to be and reading my keys, things are just going to come to me,'' Guy said. ''When you go out there and try to make plays, you put yourself in a position where you're not able to make them. It's just doing your job. When you do your job, everything else will fall into place.''
''Anytime you score on defense, that's not only going to boost the secondary, that's going to boost the whole defense,'' Jaguars defensive backs coach DeWayne Walker said.
The Jaguars' only interception return for a touchdown was by middle linebacker Paul Posluszny in the sixth week of their 0-8 start. The secondary accounted for only six of the team's 11 picks, including none at free safety, and its one touchdown came on a fumble return by cornerback Will Blackmon in a victory at Tennessee.
But with the offseason addition via free agency of defensive end Chris Clemons, who had three consecutive seasons of 11 or more sacks with the Seattle Seahawks, the hope is the Jaguars will generate more of a pass rush to give their corners and safeties more chances to record takeaways.
''We have goals for the secondary,'' Guy said. ''But if we have the mindset going into the game of, 'Oh, I'm going to get me a pick today,' it will kind of take you out of your game.''
Coleman had a sack of McCown in the first quarter while tackle Sen'Derrick Marks and end Ryan Davis both recorded quarterback pressures. The Jaguars gave up a total of just 15 yards on the Bucs' first 10 plays.
''Every game we go into, we want to be the guys who set the tone early,'' Guy said. ''Once we're able to set the tone, everything else is going to take care of itself.''
''So far, so good,'' Walker said. ''But we have a lot of football left.''
In Evans, Gratz and strong safety Johnathan Cyprien, the Jaguars often started three rookies last season. Guy didn't join them until being claimed off waivers Sept. 1 from the Seahawks, who used him sparingly in 2012 after drafting him in the sixth round out of Kentucky.
An ability to play several positions and a familiarity with Jaguars coach Gus Bradley were what attracted him to a team that ended up using 68 players on its active roster.
''Gus gave me an opportunity when I first got here last year,'' Guy said. ''And I'm just taking advantage of the opportunity he has given me to become a starter.''
Walker said the difference in Guy this year is that he's ''not trying to become an all-pro player in Year 1.'' Guy's overzealousness included a 15-yard personal foul penalty at Cleveland in a game where Evans had to leave because of a shoulder injury.
''He definitely has improved,'' Walker said. ''He's buying into some things, and it's good to see him have some success.''
As for the football he returned to help spark the Jaguars' 16-10 victory over the Bucs, Guy doesn't know of its current whereabouts.
''I don't know what happened,'' he said. ''I was just so excited to be able take one to the house and have all my teammates celebrating with me. It really felt good to do something special for the team.''
You can follow Ken Hornack on Twitter @HornackFSFla or email him at khornack32176@gmail.com.
---