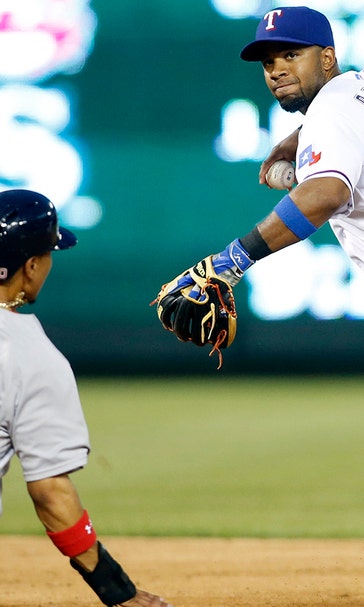 Winning at home still struggle for Rangers after loss to Red Sox
May 29, 2015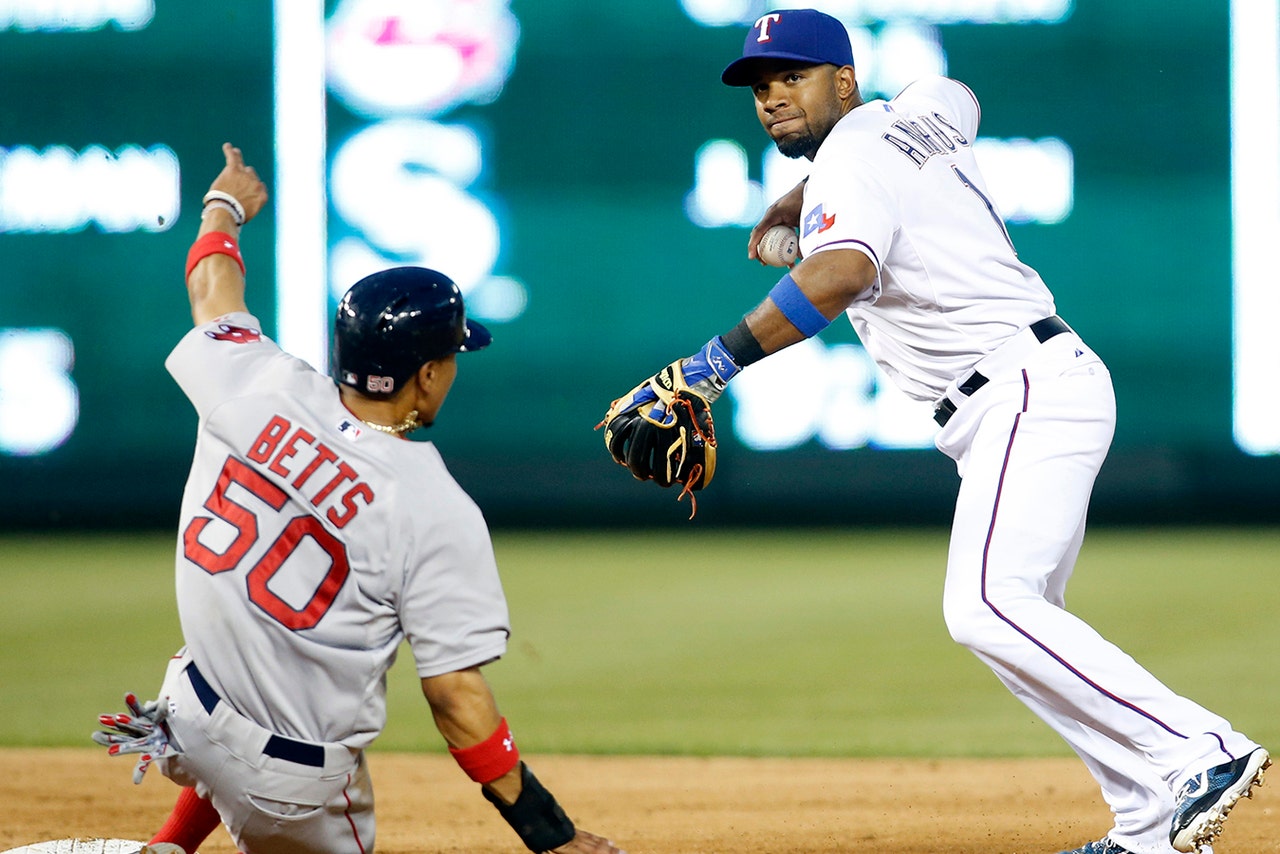 It was a pleasant homecoming for Josh Hamilton, but home continued to be less than welcoming to the Rangers.
Thursday's 5-1 loss to the Red Sox gave the Rangers a 6-14 record at Globe Life Park, the second-worst home mark in the majors.
Wins and losses count the same whether they're at home or on the road, but it's clear that winning at home is important to manager Jeff Banister.
"Absolutely," Banister said. "This is our house, we've talked about that. You've got to be able to put an anchor down, a foot down. Protect your own house. Play well in your own house. There's no question about that."
The Rangers (23-25 overall) were coming off a road trip that saw them win seven in a row before stumbling Wednesday at Cleveland.
With 34,085 on hand to witness Hamilton's first home game as a Ranger since the 2012 American League Wild Card game, Thursday was a chance to establish the same momentum at home that the club has generated on the road. 
Hamilton received a partial standing ovation from the crowd as he came up for his first at-bat in the second inning. He then laced a double down the right field line on the first pitch he saw.
But that would be the Rangers' only hit for the first five innings as Red Sox starter Eduardo Rodriguez was outstanding in his major league debut.
Rodriguez shut out the Rangers for 7 2/3 innings, the longest scoreless outing by a Red Sox pitcher this season. Rodriguez struck out seven and was lifted after giving up his third hit in the eighth inning.
"That was a pretty good left-handed arm," Banister said. "Three quality pitches. Ninety-five mile an hour fastball, moved it in and out. Breaking ball and a changeup. It doesn't help that we haven't seen the kid before, but that's a pretty quality arm right there...Held us in check."
Rangers starter Nick Martinez (4-1) couldn't match Rodriguez, but turned in another good outing. Although he took his first loss, Martinez broke a club record with his 16th consecutive start (dating back to last season) allowing three earned runs or less.
"I felt like Nick threw the ball well," Banister said. "He did some of the things that we've seen him do in the previous starts, we just didn't give him any help."
The Rangers trailed, 2-0, when Martinez departed after seven innings. The bullpen then gave away much hope of a comeback by allowing three runs in the eighth. Sam Freeman was charged with two of the runs without registering an out.
The Red Sox out-hit the Rangers, 13-5. However, Boston hit into five double plays to keep from pulling away.
The Rangers avoided a shutout in the ninth when Adrian Beltre doubled and Hamilton followed with his second hit of the night.
Follow Keith Whitmire on Twitter: @Keith_Whitmire
MORE FROM FOX SPORTS SOUTHWEST: 
- Predicting awards and winners of the 2015 MLB season
- Ranking NFL quarterback salaries
- 21 Fun Facts about the NCAA tournament
- Highest paid player of each NBA team
- College football's highest paid coaches in 2014
- Highest paid player on every MLB roster
---