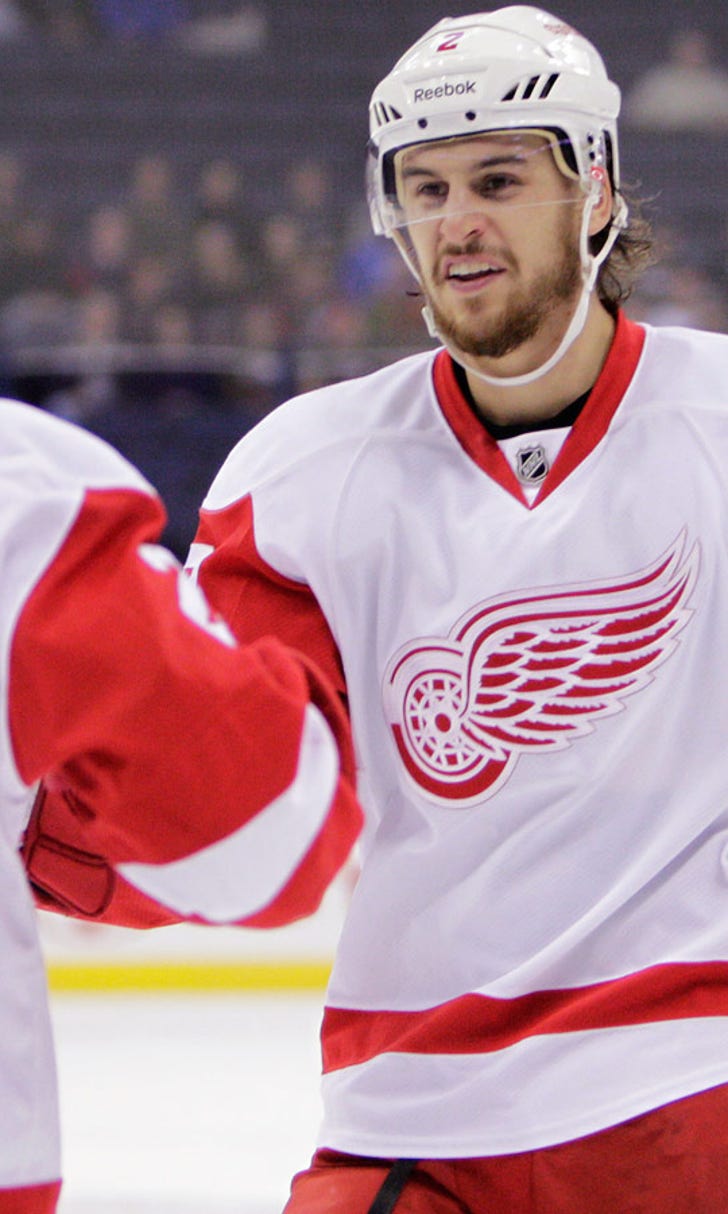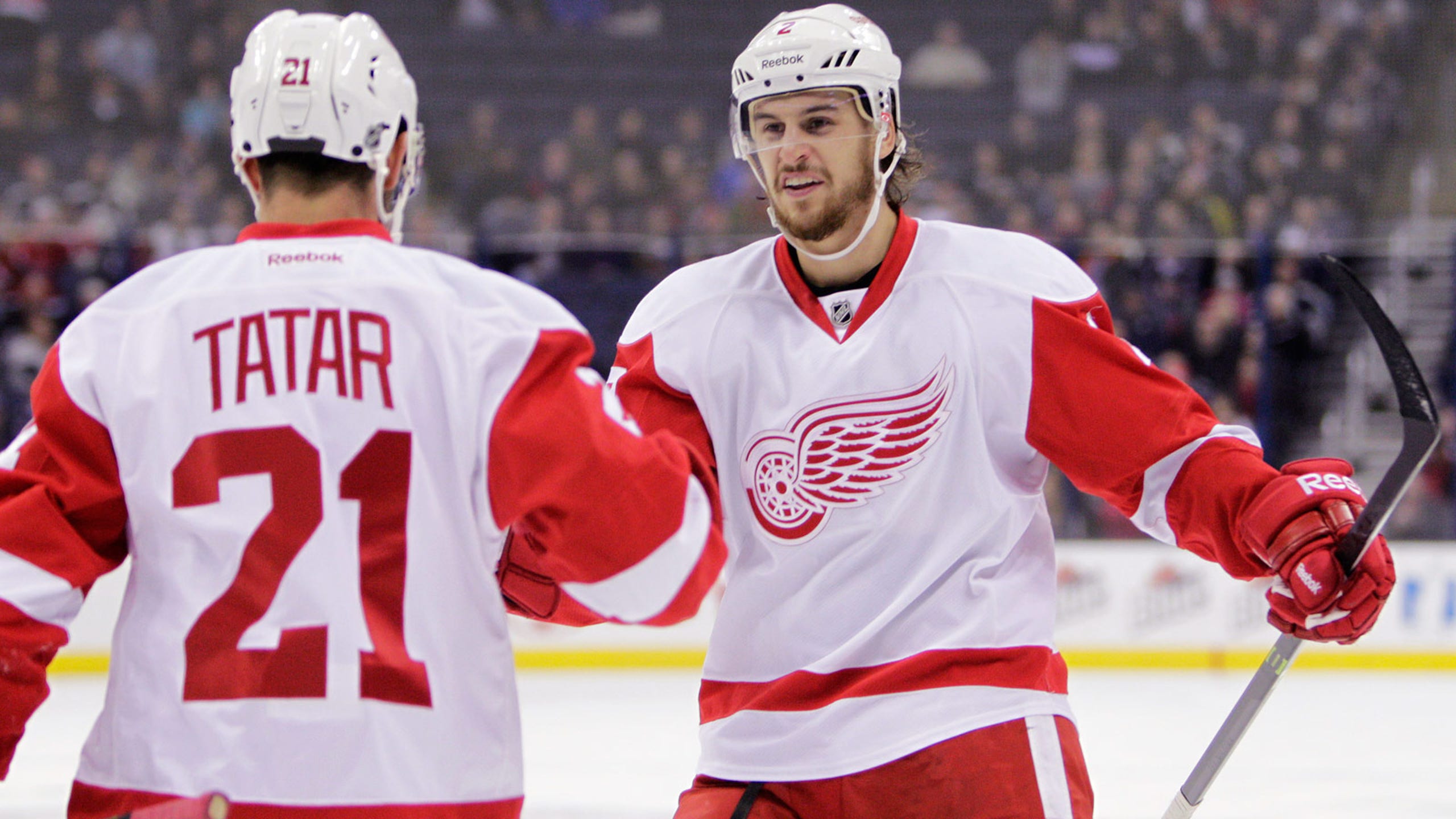 Wings try to keep rolling against Jets
BY foxsports • November 20, 2014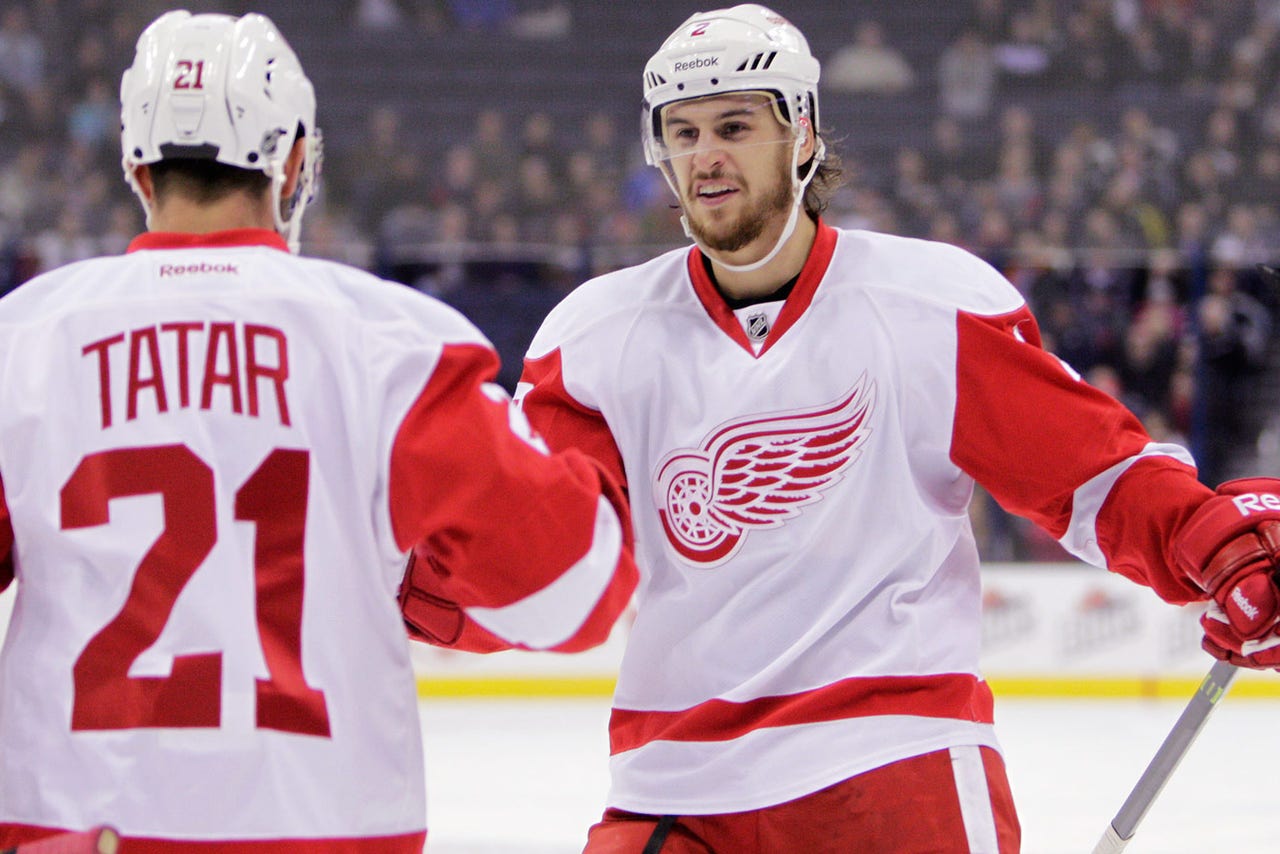 Pavel Datsyuk could sit out again Thursday night when Detroit visits Winnipeg, but the Red Wings have played well during their star center's absences this season.
Following a lopsided victory to open a three-game road trip, Detroit will try to keep rolling against the Jets, winners in three of four at home.
Detroit was forced to play without Datsyuk again Tuesday after he aggravated a nagging groin injury, but the Red Wings (9-4-5) routed Columbus 5-0. Two of their younger players, Tomas Tatar and Tomas Jurco, each had a goal and an assist in the most decisive win of the season.
They also helped Detroit record a season-high 40 shots and rebound from a 4-1 loss to Montreal on Sunday.
"We haven't been shooting the puck like we should," coach Mike Babcock said. "We were always looking for a pass. Tonight, we shot the puck and were rewarded."
The Red Wings are 5-1-2 in games Datsyuk has missed and have totaled 12 goals in his three absences since Nov. 6. The forward, who has five goals and six assists in 10 games, did not practice with the team in Winnipeg on Wednesday.
With Datsyuk likely out again, Detroit will face a team that's 3-0-1 in its last four games in its building. The Jets (10-7-3) avoided a third consecutive loss with a 3-1 win over New Jersey in Tuesday's opener to a three-game homestand.
Winnipeg is one of the league's best defensive teams, allowing 2.05 goals per game, but was averaging 1.78 offensively before scoring a combined six goals in the past two contests.
Michael Frolik had his third goal in four games in the third period Tuesday and assisted on another.
"You're hopeful that you can get closer to your team identity. I think we're on page with that," coach Paul Maurice said. "I have a little longer-term perspective on what we're trying to do. I know it's going to take some time. We're in the early stages in a bunch of things, how we generate offense.
"There are lots of things I'm sure are going to get better, but I don't know if they're going to get better in a week or two."
In his first season in Winnipeg, Maurice led his team to a pair of wins over Detroit. Frolik was one of three players with a goal and an assist in a 4-2 home victory Nov. 4, 2013, and the Red Wings couldn't take advantage of two Datsyuk goals in a 3-2 shootout loss in Detroit eight days later.
"They're a good hockey club. They've played good teams and had some success," Maurice said. "It's quite a challenge, but we're playing as strongly now as we have this year."
Ondrej Pavelec is 3-1-0 in four career starts against Detroit and has allowed a combined three goals in those three wins, including the shootout victory last November. Backup goaltender Michael Hutchinson, 3-0-1 with a 0.75 GAA in his last five appearances, has never faced the Red Wings.
Petr Mrazek is expected make his season debut for Detroit and face Winnipeg for the first time. Mrazek, 3-5-0 with a 1.80 GAA in 11 career NHL games, is replacing the injured Jonas Gustavsson, who is likely to miss two months after dislocating his left shoulder.
---