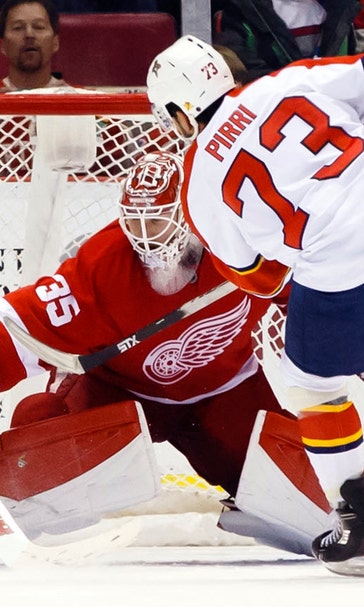 Wings' shootout woes continue in loss to Panthers
BY foxsports • December 12, 2014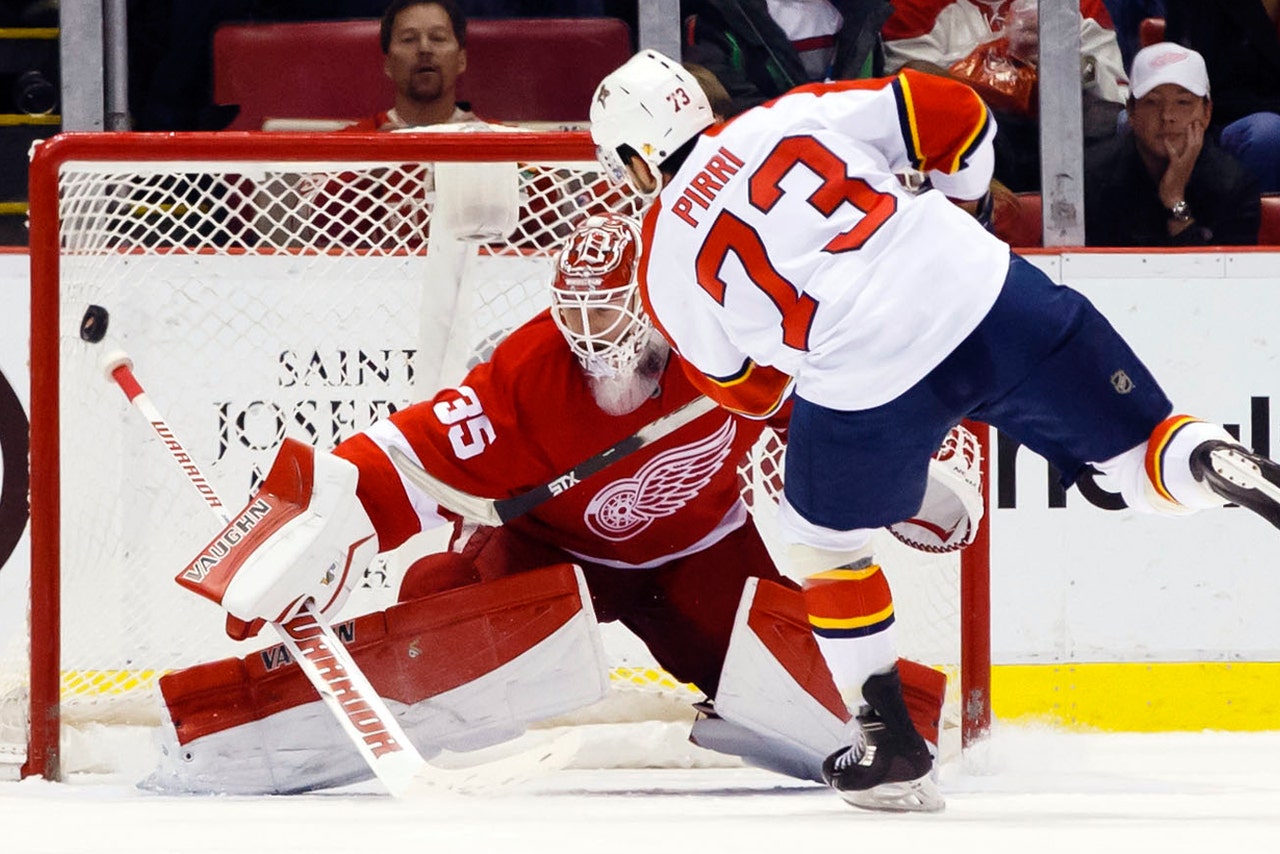 DETROIT -- Until the NHL decides to try an extra overtime of 3-on-3, it would behoove the Red Wings to win in regulation or in overtime, because shootouts are not their thing.
Although they played a much better game against the Florida Panthers than they did last week, the Wings still could not beat them, falling 3-2 in a shootout.
The Panthers have won their last four games at Joe Louis Arena.
The thing is, the Panthers came into the game with the same dismal shootout record, 1-4.
But Pavel Datsyuk and Gustav Nyquist couldn't score against Florida goaltender Roberto Luongo and both Vincent Trocheck and Brandon Pirri could against Jimmy Howard.
"It's frustrating, it really is," Howard said. "It's expletive frustrating."
Howard, who has given up nine goals in 12 shootout attempts, actually said the word "expletive."
Understandably.
The Wings are now 1-5 in shootouts, leaving five extra points on the table.
"When you come this far you want to get two points, but we can't find a way to get through a shootout so obviously it's tough," captain Henrik Zetterberg said. "I don't think it should have gone to overtime. Once again we had a lot of chances. We have to put the puck in the net."
Wings coach Mike Babcock has said that the Wings' problem in shootouts is mental.
"Right now it is when we get to the shootout we're not a confident group so we just gotta keep working on it.," Babcock said. 
Babcock has said the shootout is like a third part of special teams.
The Wings have been great on the penalty kill all season, including Friday night when they killed off a four-minute double minor in the third.
After a horrible start to the power play, the Wings have started to click in the last month and a half.
The Wings got both of their goals on the power play, one from Riley Sheahan, beating Luongo on a third rebound, and one from Nyquist, who is now tied for the league lead with eight power-play goals.
"I know we hadn't scored in three games but we had a couple great looks the past few games," Nyquist said. "We had another good look in the second, spent the whole power play in their zone, created a lot of chances, couldn't find that third goal unfortunately. As long as we keep working hard and creating chances we're going to score some goals eventually."
But with the shootout, it's far less commonplace than the power play or penalty kill so it's harder to get that going.
In addition to Howard's struggles, the Wings have only scored three goals, two by Nyquist and one by Datsyuk.
"You know you're not going to get anything for free against this team," Nyquist said. "They play solid defensively, they're a tough team to score on. You never know at that point. We should have gotten the win in the shootout. We got to figure out a way to win games there. I'm not doing a good enough job on the shootout and we got to score some goals."
Or just don't let it get to a shootout.
"There's no sense in hanging our head, or getting disappointed," Babcock said. "We talked about it, we understand that we're affected by it mentally right now. Let's fight through it and find a way to win one."
***If multimedia does not appear right away, please click refresh***
---