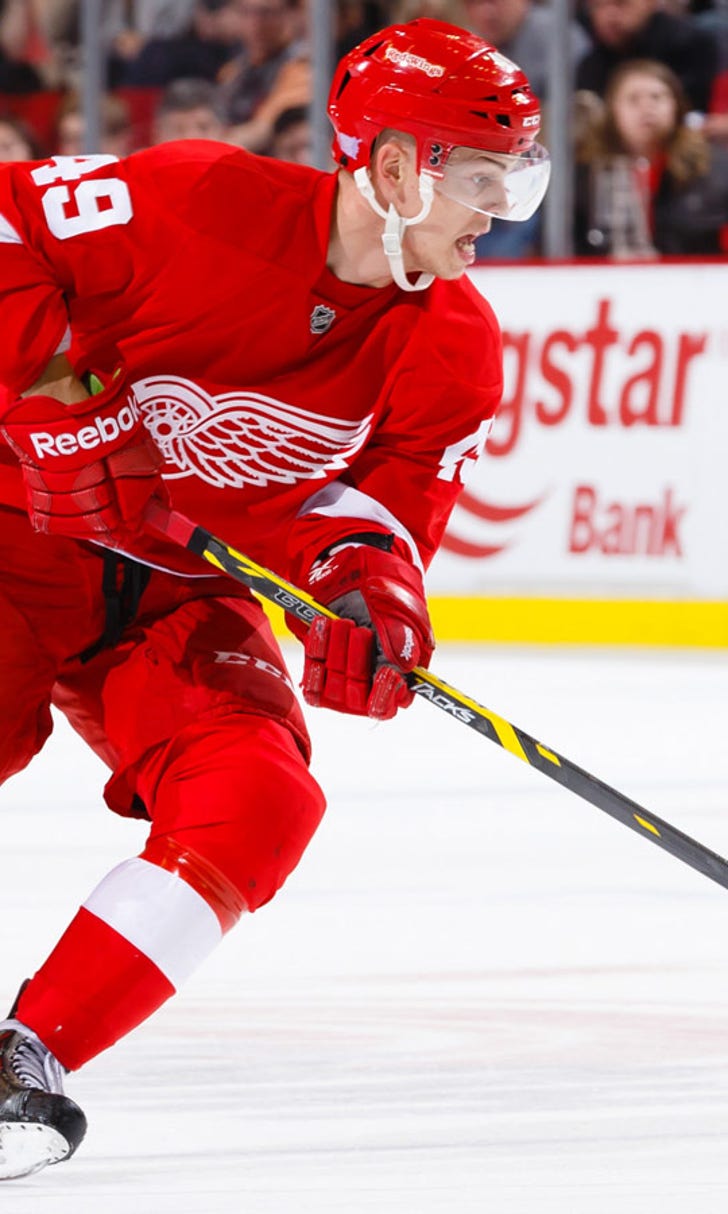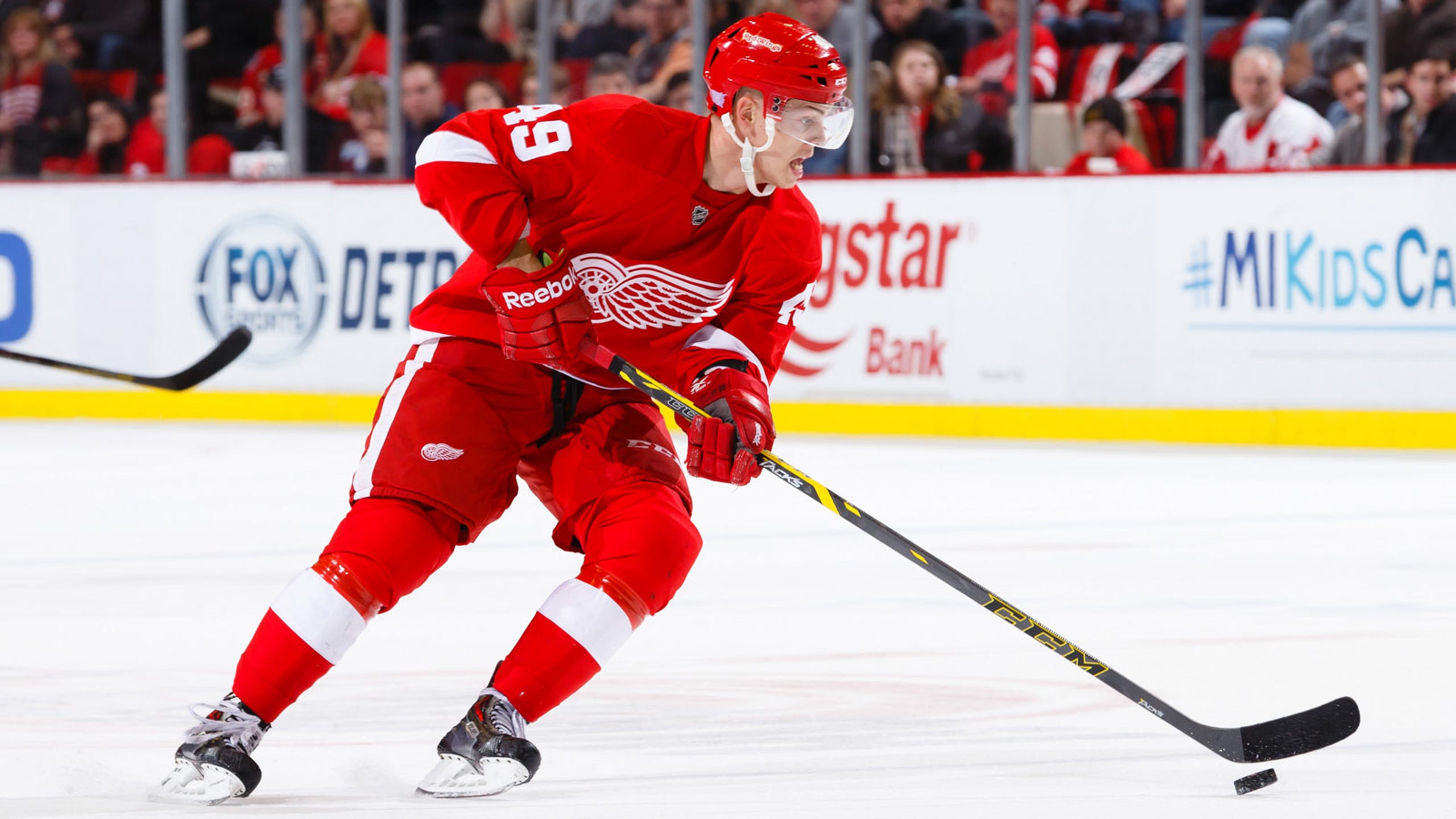 Wings put Nestrasil on waivers
BY foxsports • November 19, 2014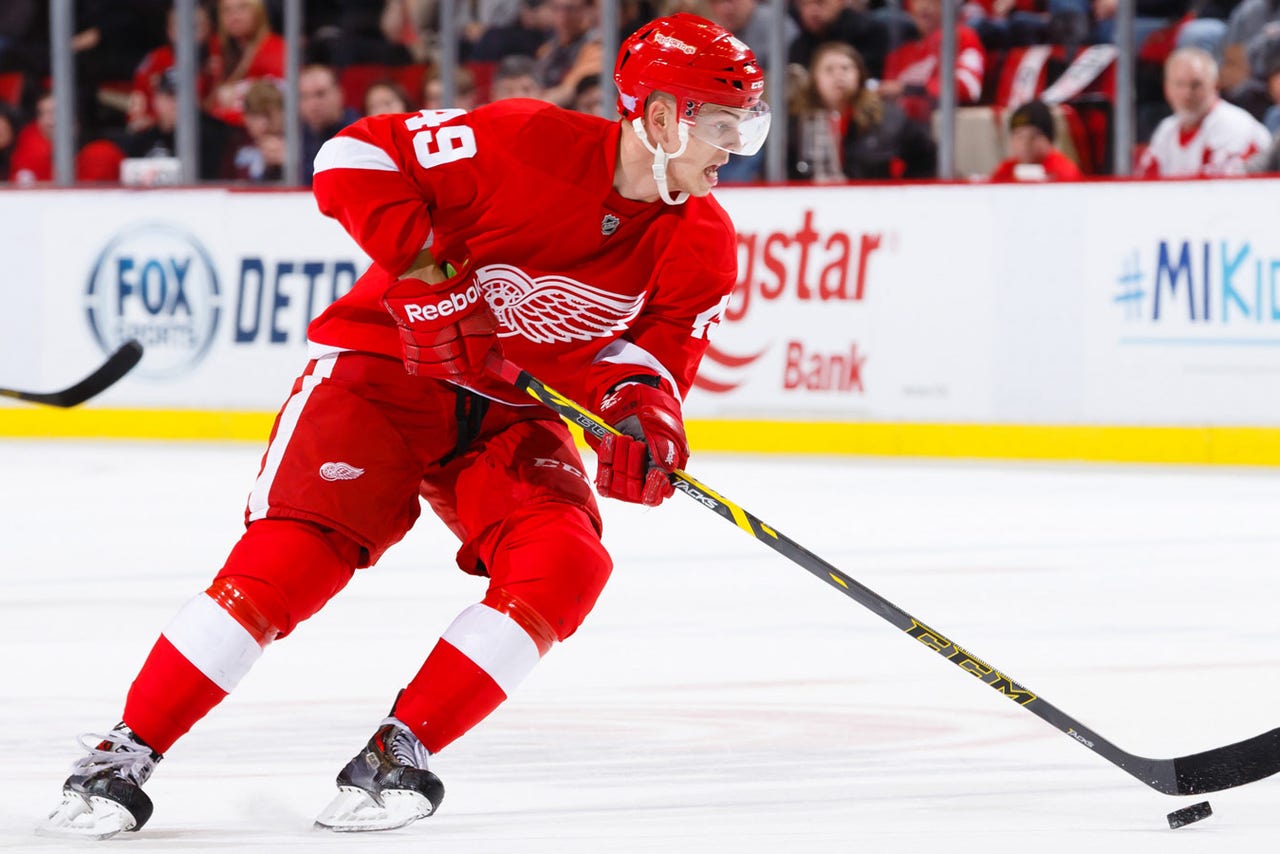 DETROIT -- The Red Wings placed Andrej Nestrasil on waivers Wednesday.
If another team does not claim him by noon Thursday, the Wings will send him to the Grand Rapids (AHL) Griffins.
"He needs to play in the American Hockey League. He's not quite ready for this level," Wings coach Mike Babcock said. "The best bet for him is to spend a couple years in the American League and see if he can't keep growing his game. I'm not saying someone wouldn't pick him up and (he'd) go there. I don't know how a kid like that grows playing no minutes and sitting in the crowd."
In 13 games, Nestrasil had two assists and was a minus-3.
Nestrasil, 23, practiced with the Wings Wednesday at Joe Louis Arena.
"It's a weird feeling," Nestrasil admitted. "It's so fresh I really don't know what the best option would be for me. Obviously, everybody knows me here. This is the organization I would love to play for, but if someone else claims me then I would be happy to go somewhere else and play for the organization that claims me.
"That's hockey life, just take it and go with it."
Nestrasil made the Wings coming out of training camp because Pavel Datsyuk was out with a separated shoulder. So he knew this time could come.
"This was a possibility since Day 1," Nestrasil said. "I think everyone was surprised I was still here. I think if you told me before the season that I'm going to start here and play 14 games I would take it 100 percent. So it sucks. Everyone wants to play in the NHL, but on the other hand at least I proved to a lot of people I could play here, especially to myself. It's a great motivation to go wherever and keep working because I know I can play in this league."
Nestrasil agreed with Babcock that the best way for him to improve was to play a lot.
"I just feel it's better for me to play 15 to 17 minutes a game than seven or eight minutes," Nestrasil said. "I think my best games up here was when I played 15 minutes and the bad games, like the last two against New Jersey and Tampa Bay I played like eight or nine minutes. When I'm sitting too long on the bench it's kind of hard to jump in and contribute the way you'd like to. I think I've done a pretty good job and we'll see where it's going to take me."
---