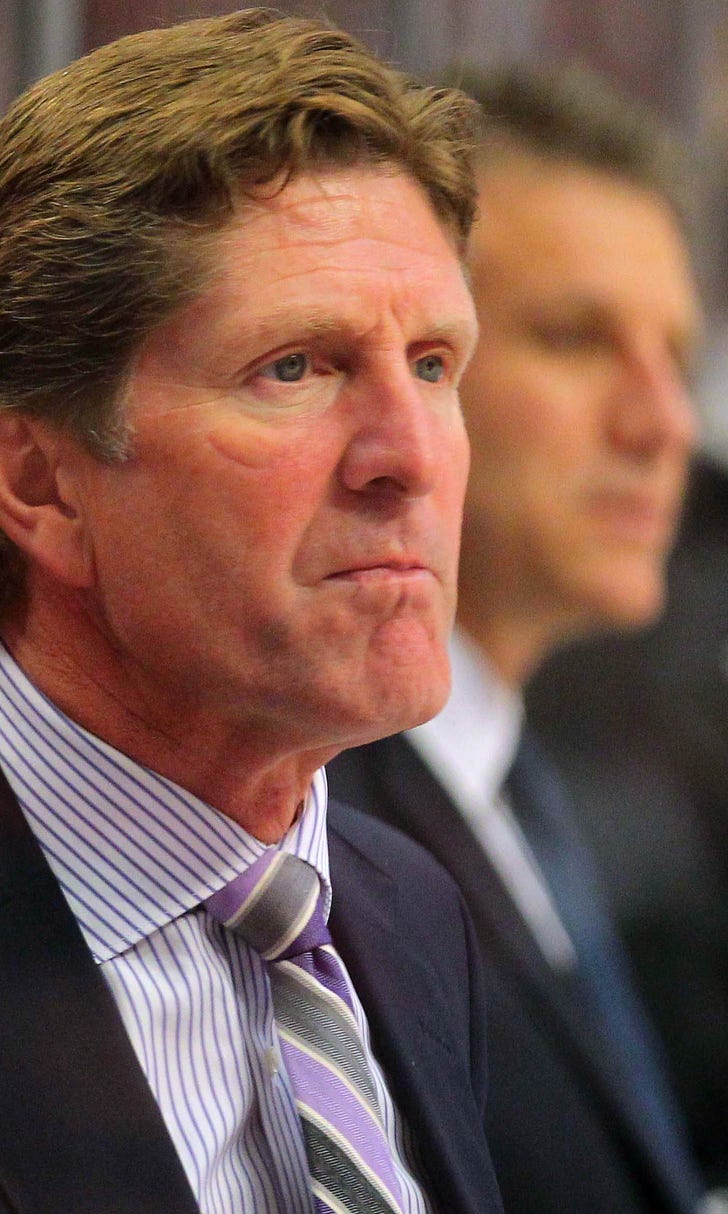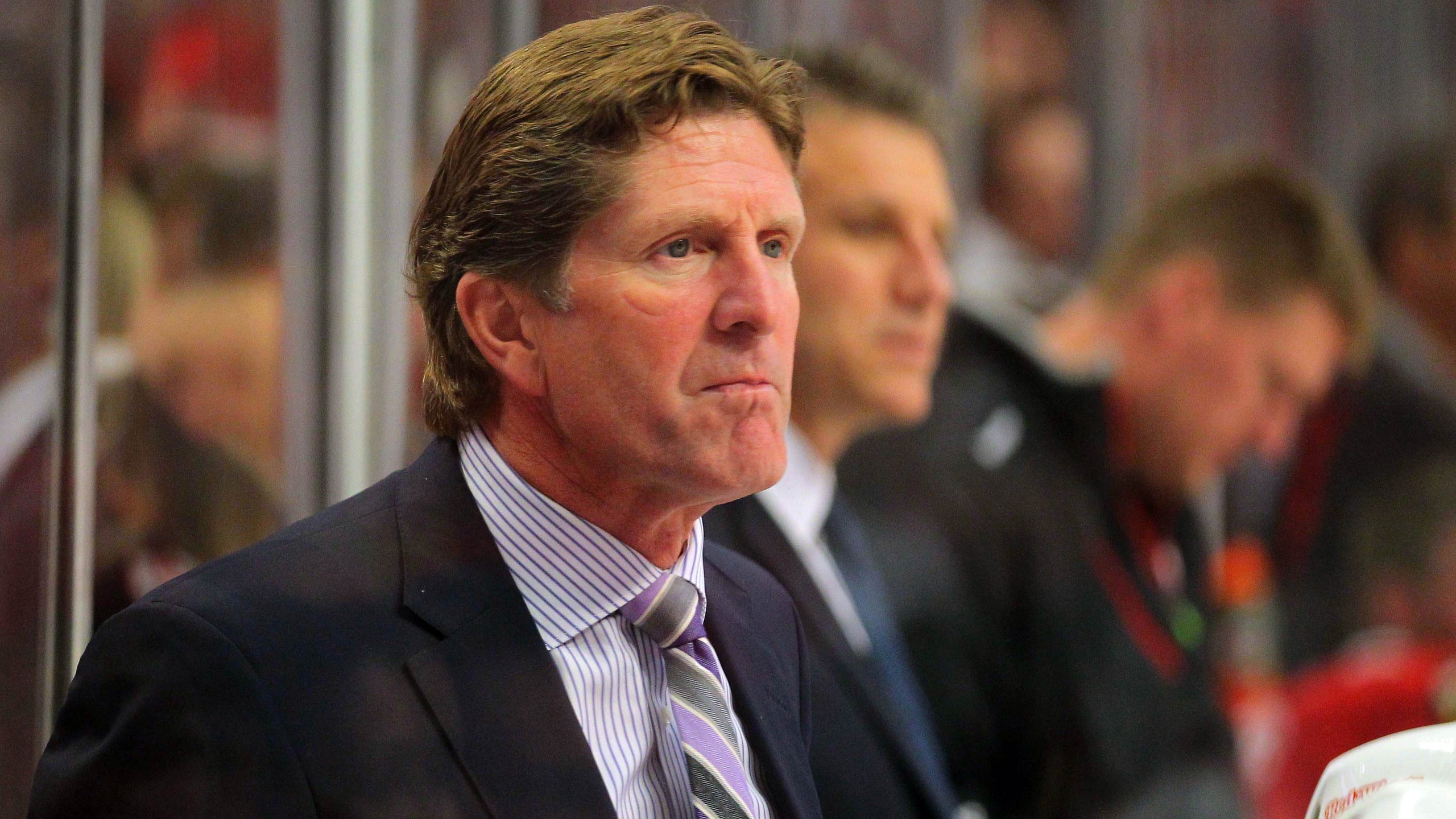 Wings keep focus as speculation surrounds Babcock after Carlyle firing
BY foxsports • January 6, 2015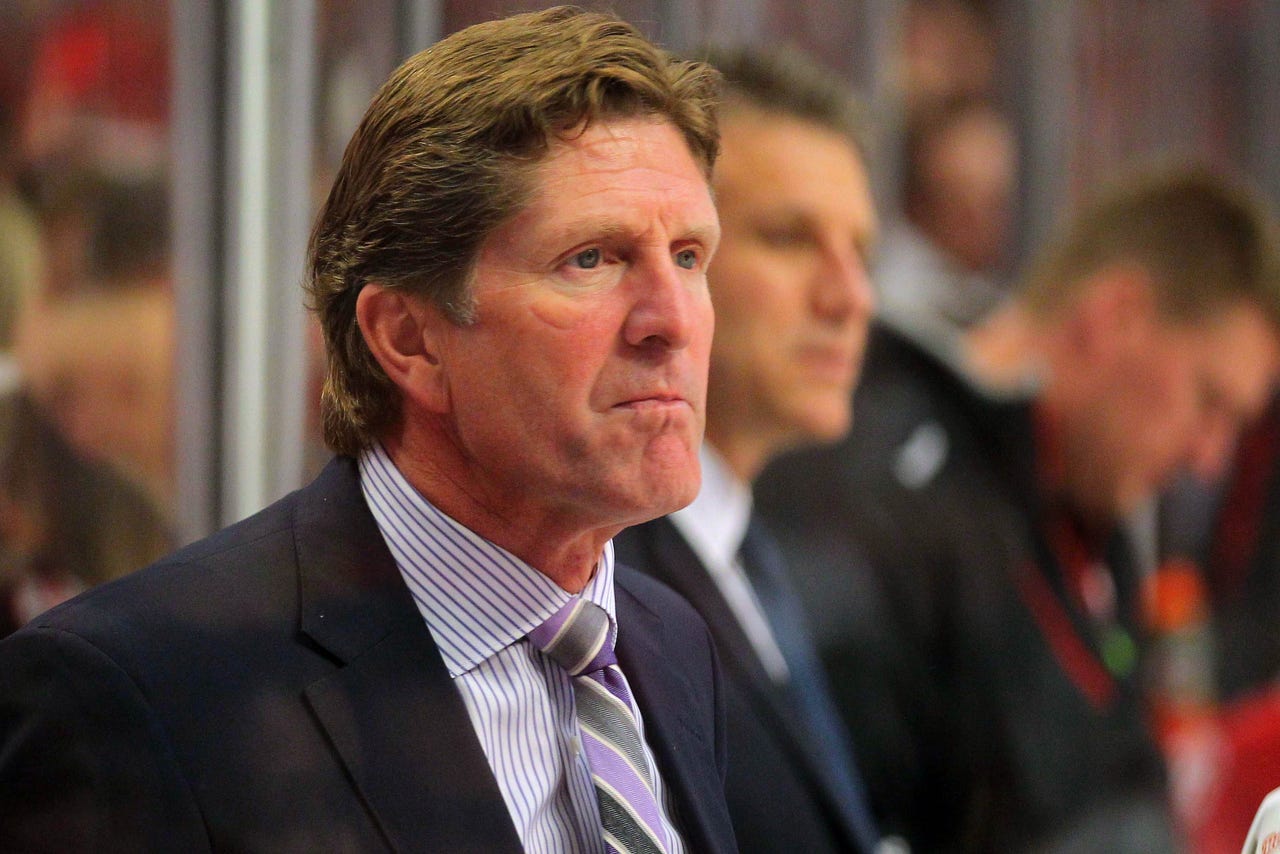 The Red Wings were in Edmonton when the news broke that the Toronto Maple Leafs had fired coach Randy Carlyle.
Leafs assistants Peter Horachek and Steve Spott handled coaching duties for the Leafs' game Wednesday night against the Washington Capitals.
There has been much speculation that the Leafs and team president Brendan Shanahan would be interested in Wings coach Mike Babcock, whose contract expires at the end of the season.
Since the Wings and Babcock did not come to an agreement on an extension before the regular season started, both parties said they would table discussions until after the season.
"The one thing I make of it is he's still our coach, still under contract here and I think we made it pretty clear that it's not discussing any future options before we're done here," Wings captain Henrik Zetterberg told reporters in Edmonton. "I think that's still the case."
Babcock told reporters in Edmonton he felt for Carlyle.
"I've known Randy for a long time," Babcock said. "He's a real good NHL coach. He's done a real good job. There's not that many guys who's played as many games in the National Hockey League, won a Norris Trophy, won a Stanley Cup and go through what he's gone through. I don't know what to tell you. He's a good coach."
The Wings, especially those from Toronto, are well aware that until the Leafs hire a coach, speculation will focus on Babcock.
"I'm sure it will," Stephen Weiss told reporters in Edmonton. "It went through my head this morning when they let him go. It'll be interesting to see what they do as a replacement for the rest of the year. knowing they probably want to go after Babs. It'll be interesting to see it play out. I thought about it this morning and that's it. You got to put it out of your mind and move forward."
"I think that'll be out there in the media for sure," Brendan Smith told reporters in Edmonton. "Some of the guys were saying that might keep Toronto media going for a few months here with all that hype. It'll be interesting to see what happens but I know in this room guys don't really care about it (the rumors), I don't think Babs looks at it too much right now as we're just trying to win."
The Wings don't believe that any of the rumors will be a distraction.
"You know that because you go day by day, year by year, that's pretty much how a lot of guys have been playing their contracts out," Smith said. "It doesn't really matter to us. At the end of the day, after everything is said and done, you just go with how it goes. You roll with the punches and whatever happens, happens."
As for Babcock, nothing has changed from his perspective.
"It doesn't affect anything I do," Babcock said. "We've got a game here to play. I'm real happy with where I'm at. We've talked about this lots this year. It doesn't affect anything I do."
---