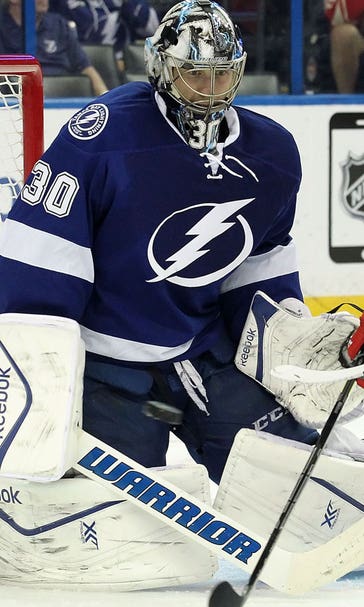 Wings face Lightning in potential playoff preview Friday
BY foxsports • March 20, 2015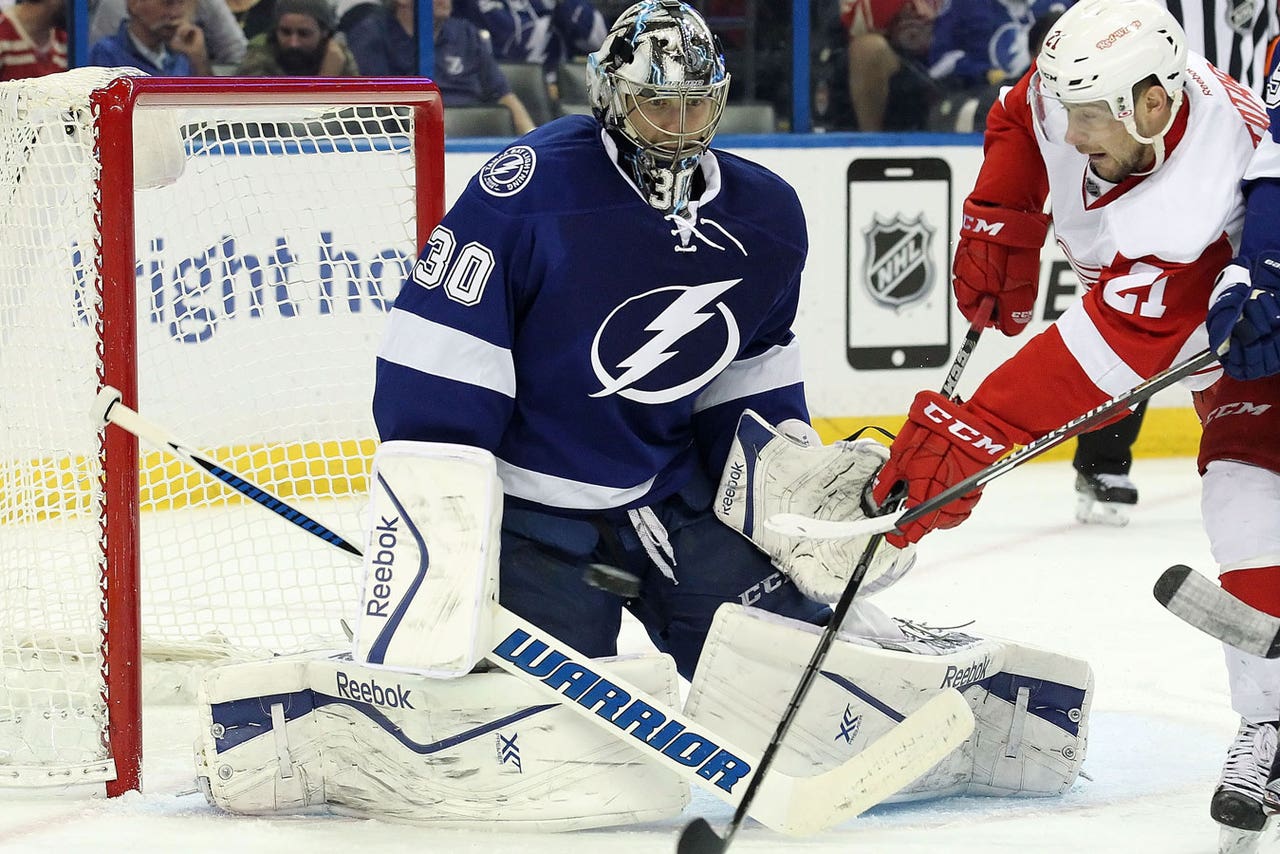 The Tampa Bay Lightning and Detroit Red Wings are meeting twice in a span of nine days, but they could be facing off for as many as seven games next month.
The Lightning seek their seventh win in eight meetings against the slumping Red Wings on Friday night.
Tampa Bay (43-21-7) is second in the Atlantic Division, six points ahead of third-place Detroit (38-20-11), which is six points clear of the playoff cutoff in the Eastern Conference.
If their positions remain the same at the end of the regular season, the Lightning and Red Wings will meet in the first round of the playoffs.
This matchup has been very one-sided lately, with Tampa Bay winning six of the past seven, including three straight at home by a combined 10-4 score. A victory in this game would give the Lightning a chance to sweep the four-game season series in Detroit on March 28.
Already averaging a league-best 3.21 goals per game, Tampa Bay could become even more potent with the potential return of forward Ondrej Palat. Palat has missed three games with a lower-body injury suffered blocking a shot in a 1-0 overtime win at Montreal on March 10.
"We thought Palat could be back this weekend, so if it's tomorrow, I guess that is a little ahead," Lightning coach Jon Cooper told the team's official website. "We thought Boston (Sunday) was kind of a game we thought he might back, so I guess if he comes back two days earlier that's good for us."
Palat is fourth on the team with 52 points, tallying 16 in as many games. He has four in his last five games against Detroit.
Steven Stamkos has five goals in his past five meetings with the Red Wings, scoring a pair in a 4-3 shootout win Nov. 9 and adding another in a 5-1 home win Jan. 29.
The All-Star center has 11 goals in his last 15 games overall, including a pair in Monday's 4-2 win over the Canadiens. That was the fifth victory in seven games overall and the NHL-leading 27th at home for Tampa Bay.
Detroit has been heading in the opposite direction, losing five of seven while scoring two goals or fewer in four of those defeats. That includes Thursday's 3-1 loss at Florida after seemingly started to turn things around with a 5-1 win at Pittsburgh four days prior.
Coach Mike Babcock has a simple solution to Detroit's slump.
"Just keep going," he told the team's official website. "Just keep getting better, get dialed in."
Erik Cole scored his second goal in three games, giving him five points in eight games with the Red Wings since he was acquired from Dallas.
"Honestly, it's nice to contribute, but when it's in losses it isn't that great. We need to win games," Cole said.
Detroit will be without second-leading scorer Pavel Datsyuk (lower-body injury) for a second straight game, putting added pressure on struggling Tomas Tatar.
Tatar leads Detroit with 25 goals, but has none in eight games. The left wing doesn't have a point in seven career meetings with Tampa Bay.
The Red Wings have fared well in the second half of back-to-backs, going 6-2-1.
"I know we want to get on them," Lightning forward Alex Killorn said. "When you play the night before, you obviously don't have as much energy as you would if you were rested the night before. We want to make sure we get on them and make them skate."
---