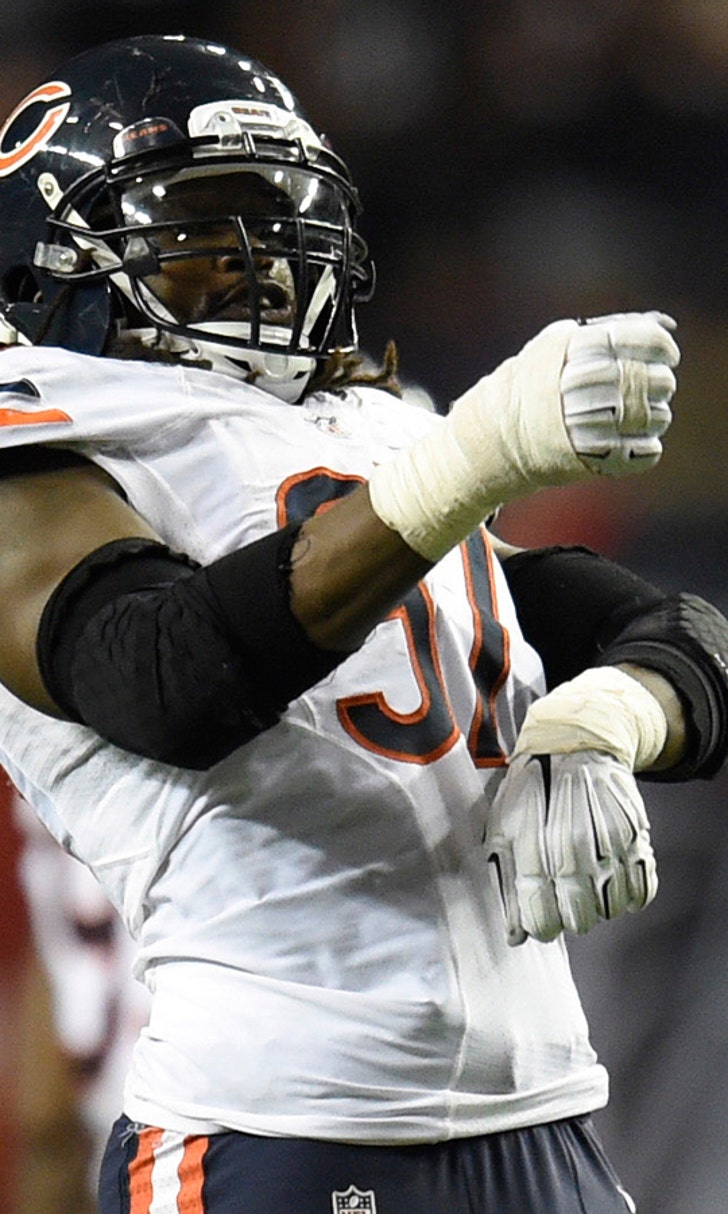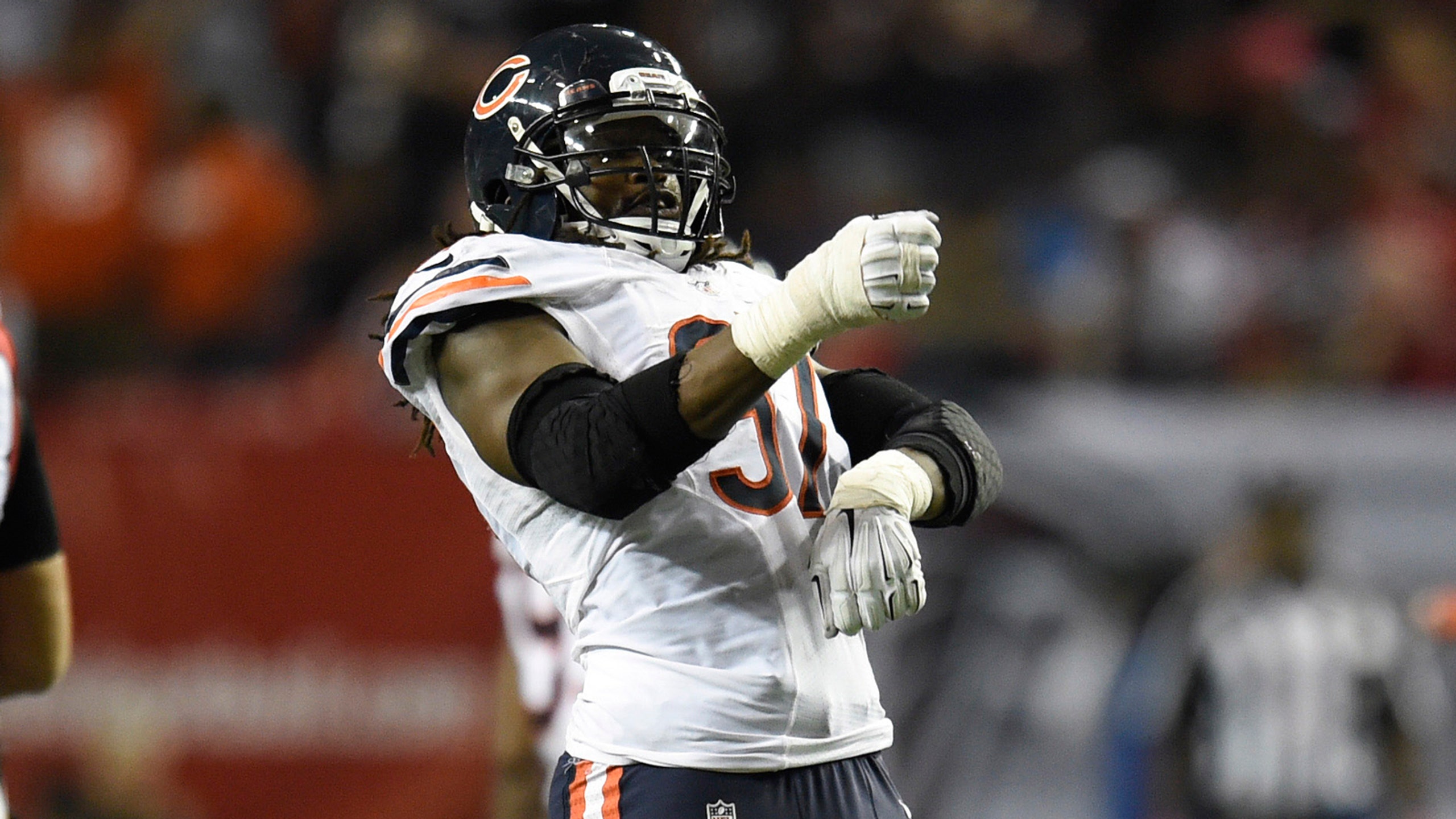 Willie Young hopes to reel in sacks in return to Detroit
BY foxsports • November 25, 2014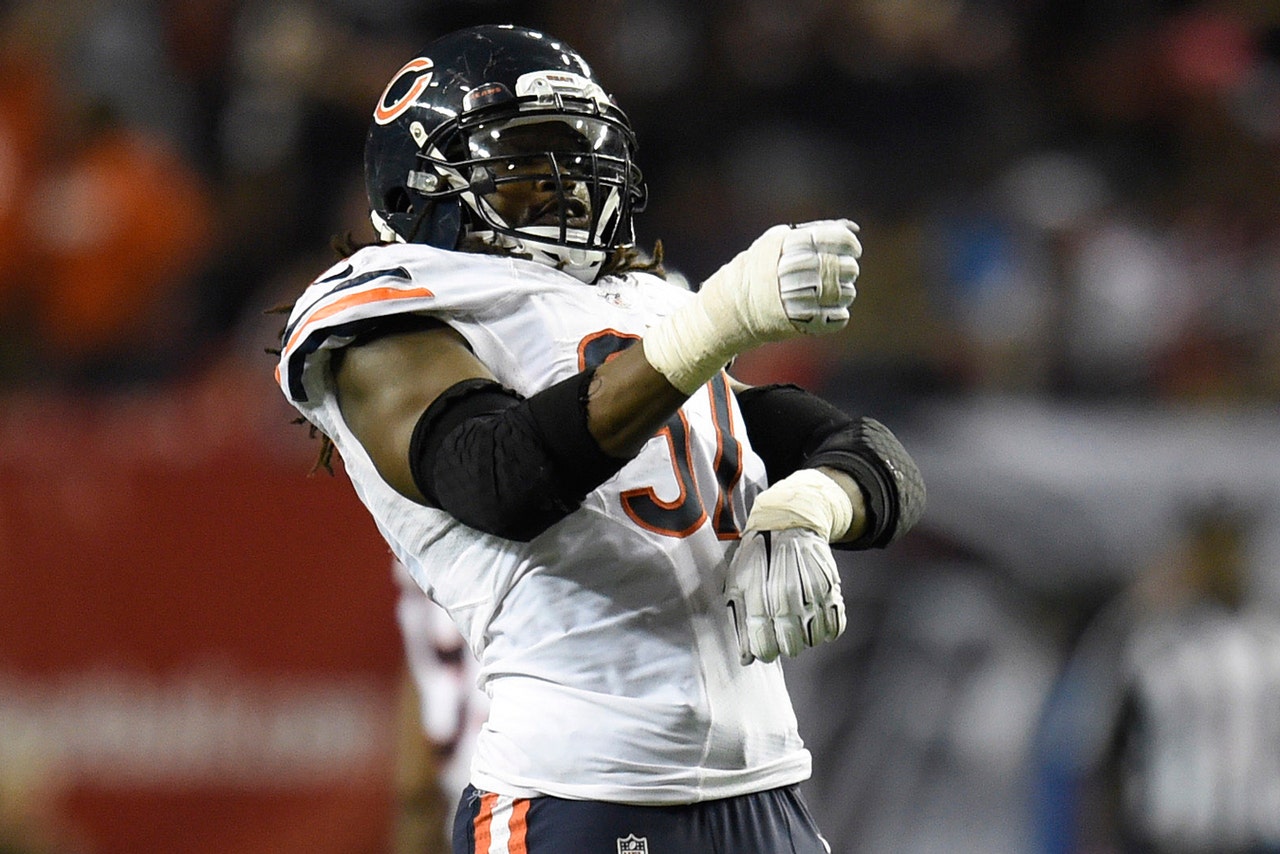 ALLEN PARK, Mich. -- Willie Young is coming back to Detroit Thursday, hoping to show off his signature sack dance again for the fans at Ford Field.
Young, an avid fisherman during the offseason, spent his first four years in the NFL with the Lions and would celebrate his sacks by pretending to reel in a fish.
He's reeled in eight so far in 11 games to lead the Chicago Bears in sacks entering the Thanksgiving Day game against his former team.
With the state of the Lions' offensive line these days, he could reel in some more this week.
Told that Lions quarterback Matthew Stafford had called him "one of my favorite teammates we've played with honestly," Young sensed that there could be an ulterior motive involved.
"I could see why he might be trying to be kind of nice right now 'cause he'd be a little low on protection right now," Young said, jokingly. "I don't blame him for being nice."
Young, a seventh-round draft pick by Detroit in 2010, had to wait his turn for a few years before becoming a starter last season.
But when he got the chance to be an unrestricted free agent, Young decided to bolt to a division rival in Chicago, which gave him a three-year deal worth $9 million, including $4 million guaranteed.
Asked how much of an effort the Lions made to re-sign him, Young said, "I have no idea."
Young, 29, went on to explain that he relied totally on his agent to handle all of the negotiations, and since he didn't hear about any offers from the Lions, the assumption is that there wasn't one of significance.
"The only reason that that information wouldn't be relayed to me is because it wasn't worth anything," Young said.
Nevertheless, he insisted he was grateful for his time with the Lions.
"I did like playing in Detroit," he said. "Wherever I can get on the field was what it was about."
Young, a rare late-round gem by Lions general manager Martin Mayhew, has emerged as a quality playmaker despite being selected with the 213rd pick overall coming out of North Carolina State.
"There was no hope for me when I signed with Detoit," Young said of the expectations for him. "I was supposed to be a practice-squad guy. It was a plus for me just to be on the field and have an opportunity."
Young said he learned a lot playing behind veteran defensive ends such as Kyle Vanden Bosch and Cliff Avril in Detroit.
He even had high praise for former Lions coach Jim Schwartz.
"That was my guy," Young said. "I really enjoyed him. I like playing for a guy like that, fiery, doesn't take no crap. He wants everybody to make every play. He likes his guys to fly around to the ball, make offenses react to what we do. That's a scheme that any defensive player in this league would like to play in.
"I enjoyed it. It got me in the position where I'm in now. It allowed me to showcase my talent. Everything I learned from Detroit, I brought it over here to Chicago. It helped me to be a better pro, better person."
It couldn't have worked out much better for him. He got paid like he wanted. He's proving he deserved it.
Now, it's time to go back to his familiar fishing hole and try to reel one in for old times' sake.
NO FINE FOR DOM
Center Dominic Raiola, who's been criticized for a couple cheap shots taken at New England players late in Sunday's loss, confirmed that he did not get fined by the league for his actions.
"I didn't intentionally try to hurt anybody," Raiola said. "I didn't do anything out of the ordinary. I would have got a FedEx letter (with a fine from the league) for that."
As for whether he has any regrets, Raiola said, "I don't know about regrets. I didn't make it a big deal. Everybody else did."
EXTRA POINTS
--- With injuries to the offensive line, the Lions promoted guard Rodney Austin from the practice squad to the 53-man roster.
To make room for Austin, the team released former Michigan State player Kellen Davis, who appeared in three games after being signed as an emergency replacement because of injuries at the time at tight end.
--- Left tackle Riley Reiff missed Tuesday's practice because of his ankle injury. Most of the other Lions' players hampered by injuries, including linebacker Ashlee Palmer (concussion), took part in practice. The only exceptions were Nick Fairley and Larry Warford, neither of whom was expected to return this week anyway.
---