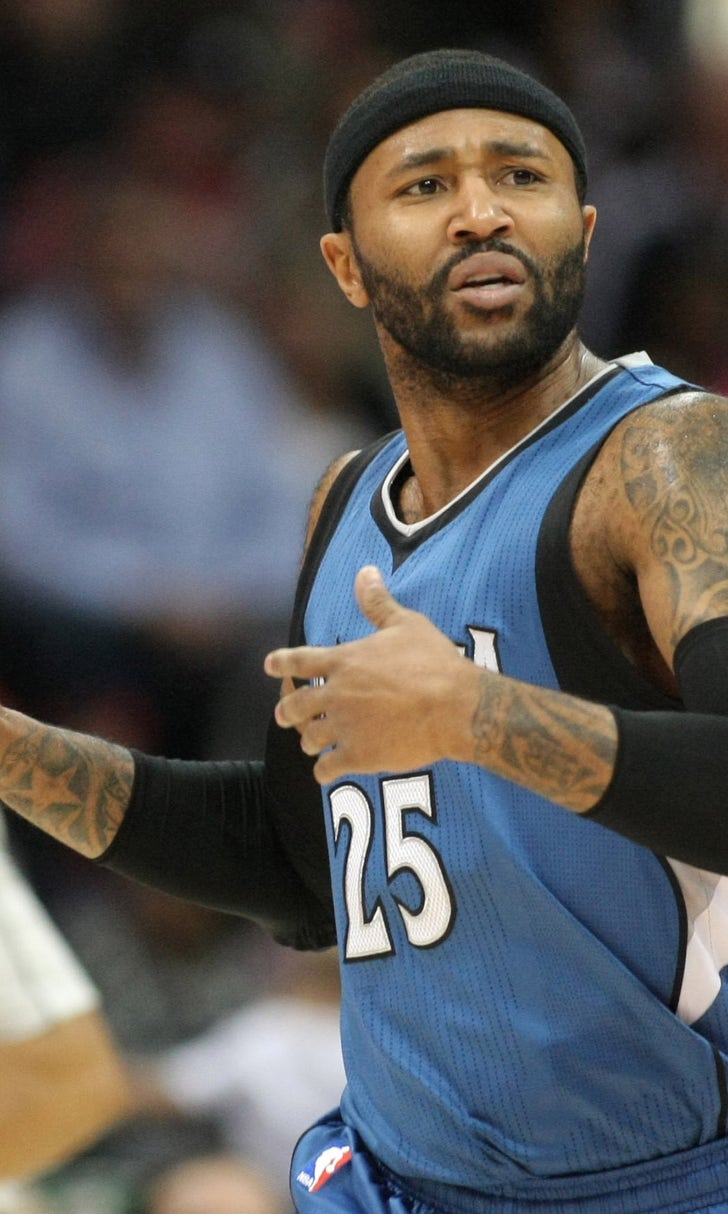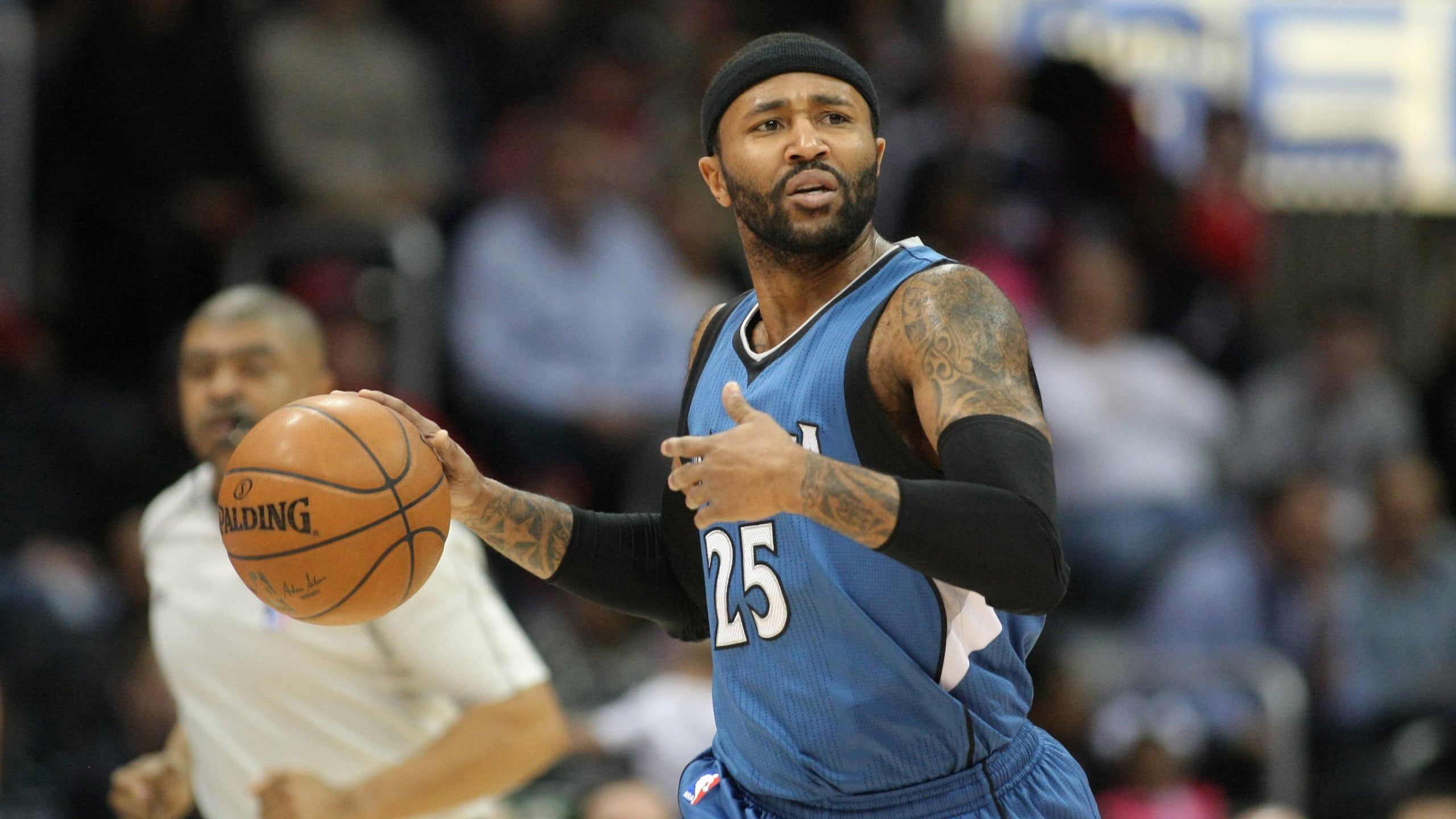 Williams thinks about trade rumors 'every day,' knows he can't control outcomes
BY foxsports • February 9, 2015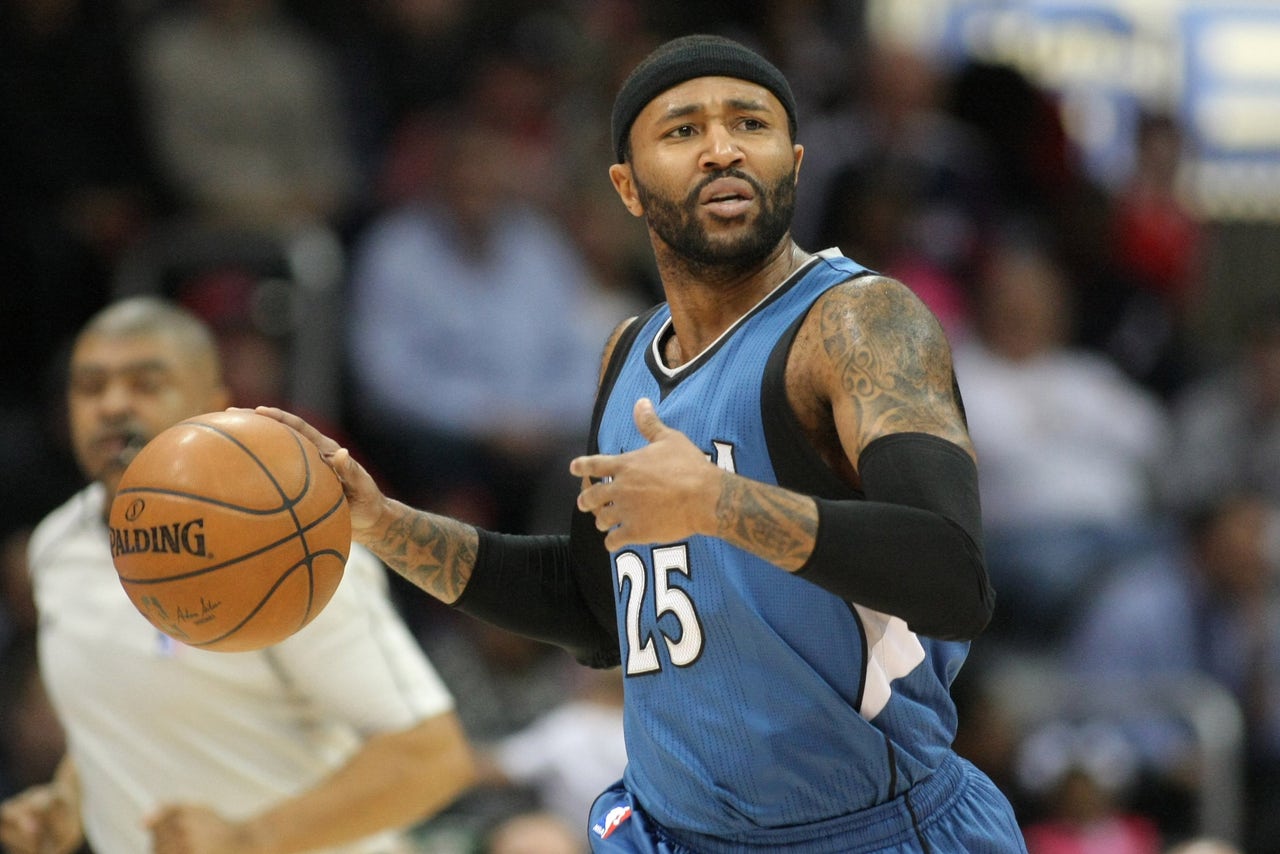 MINNEAPOLIS -- Dealing with eccentric AAU parents -- each with his or her own heavy-handed, individual interests in their child's career path -- has given Mo Williams an appreciation for the struggles of NBA front office life, the Timberwolves point guard says.
So he's not one to give coaches and general managers his input regarding personnel decisions, even if it regards his own future.
"Never have," the 12th-year veteran, who runs the Mo Williams Academy in Dallas, said Monday after Minnesota's morning shootaround, "never will."
So that leaves Williams to a daily game of wait-and-see as the NBA trade deadline approaches and the rumors involving his name swirl. With the Wolves (10-40) on the rebuild, his name is frequently mentioned as a trade target that could provide a contending team with some backcourt depth.
Some in his position might ask for a chance to make a title run. Others block it all out completely. Most ponder their future daily but brush it under the rug publicly.
Not Mo.
"I think about it every day," he said candidly. "I think if I was young, I would probably be struggling right now. But the fact that I can block it out for two-and-a-half hours and obviously right when the game's over with, I'm thinking about it again. Before the game, I think about it."
Williams says he and Wolves president of basketball operations Flip Saunders haven't had any conversations regarding a trade involving him. But Minnesota, at the bottom of the Western Conference standings, is thought to desire a draft pick or two in hopes of continuing to build around Andrew Wiggins, Ricky Rubio and whomever else it can obtain in this year's draft.
It's far from Williams' first rodeo. Since his rookie year with Utah in 2003-04, the 32-year-old has played for six different teams, including two separate stints with the Jazz, who drafted him 47th overall in 2003.
They waived him after his rookie season, and he signed with the Bucks. Williams was in Milwaukee for four years, then was traded to Cleveland, where he served as LeBron James' sidekick from 2008-10. The Cavs sent him to the Clippers, then the Clippers to the Jazz, and Williams spent last season in Portland before signing a one-year, $3.75 million deal with the Wolves this past summer.
With retirement on the horizon, he'd originally hoped to land a longer contract.
"I went to Portland hoping that would turn into a long-term thing, which it didn't," Williams said. "Before I signed here, I was hoping it was going to be something long-term, which it wasn't, obviously, because I signed a one-year deal.
"For me, it's just finding a marriage. I think I've got a lot left in the tank and playing at a high level."
In 40 games this season, Williams averages 12.3 points on 40.1 percent shooting (34.9 from 3-point range), 6.5 assists, 2.4 rebounds and 0.8 steals in 28.3 minutes per game. He's started 19 games in the wake of Rubio's ankle injury but missed 10 games with back spasms, a slight ankle sprain, hip soreness and to attend the funeral of a close mentor.
His exploits include a Wolves-record 52 points Jan. 13 at Indiana.
But Williams won't use any of that to leverage a trade of his choice.
"I want to be a coach when I'm done, and I coach in the summertime with my teams," said Williams, who holds career averages of 13.3 points, five assists, 2.8 rebounds and 0.9 steals per game.  "I know what a coach goes through, dealing with AAU parents, so at the end of the day, I just kind of let them do their job. I do mine, and I just hope I'm in their best plans."
Follow Phil Ervin on Twitter
---