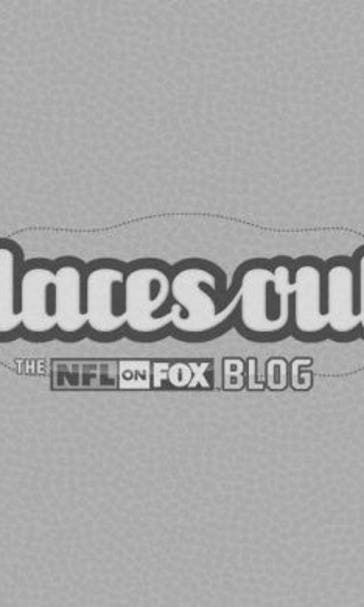 Will Chad Johnson ever get back in the NFL?
March 22, 2013

The Chad Johnson we knew and loved on the football field seems like a distant memory at this point. But still, people seem to forget that he's only 35-years-old. What's more, Johnson is aching to get back in the game. A recent report from Comcast Sportsnet Houston said the former "Chad Ochocinco" wouldn't mind going to Houston. "I'd love to get a second chance to play the game that I love," Johnson said. "It was taken from me and I think I've learned my lesson and really, it's in God's hands." OK, we don't want to nitpick, but "taken from me" is a bit of a strech. Johnson was with the Dolphins in 2012 before a very public and ugly meltdown with his then wife Evelyn Lozada muddied the waters. The Dolphins made the gutsy decision that they didn't want that kind of drama around and gave Chad his walking papers.
Anyway, if Chad can still get it done on the field, could he be a nice fit with the Texans? He seems to think so. "If I could be that last piece, especially with me being somewhat humble and being in a position where I have to prove myself again, which could be scary," Johnson said to CSN Houston. Somewhat humble, eh? Well, in the time since he made those comments, he got into a twitter beef (courtesy of the Huffington Post) with his ex-wife's publicist, saying Lozada cheated on him during their marriage. How many NFL GMs are going to want that nonsense in their locker rooms? Let's forget about the off-the-field stuff for a minute. Is Chad Johnson even in shape? Well, a quick check of his Twitter account will answer that.
Then he compared himself to another well-known NFL receiver:
  Welllll ... is he really? The photo was shot from below and it looks like Chad is actually standing behind him. Also ... that's just not true. Check out Johnson's bio from his time with the Dolphins and then take a peek at Brandon Marshall's Bears players page. Notice the difference? Let's just hope Chad was kidding around in that photo. It looks like he's in shape, or as close you can get to in shape without stepping on a football field. So, will a team bite and give Johnson a chance to make a team? Or will Chad Johnson be doomed to follow in Terrell Owens' footsteps to the Arena League? Only time will tell. But I think there's a part of us that misses the old Chad and wishes we could see more things like this:
---