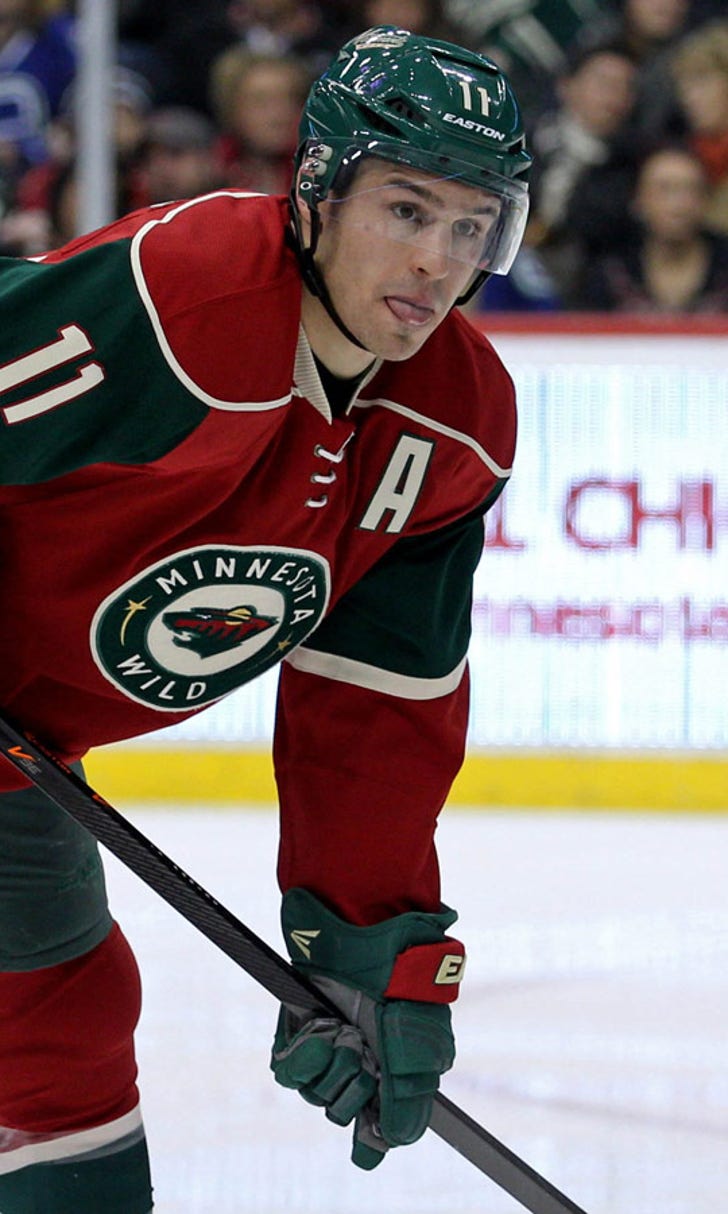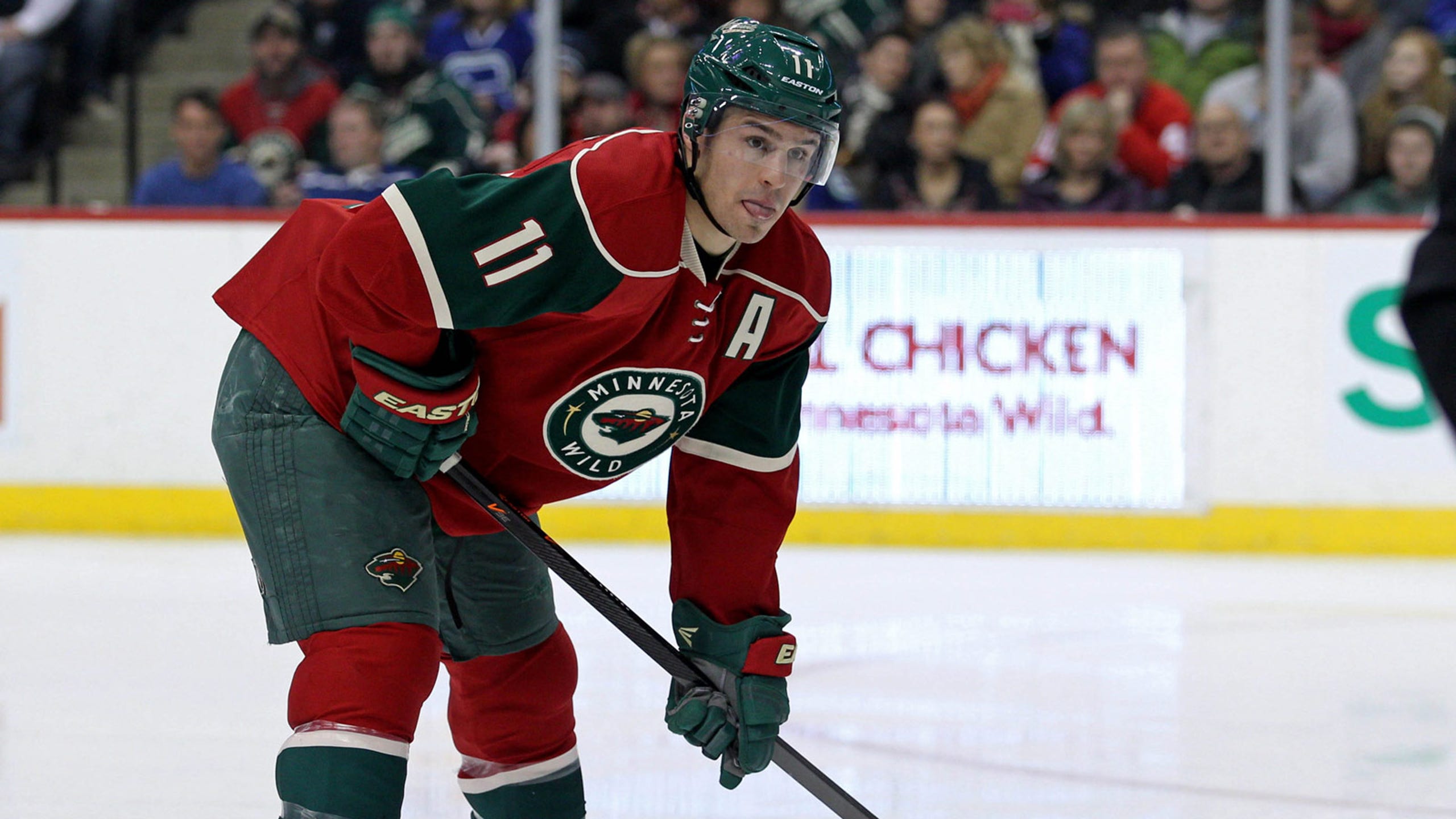 Wild's Parise calls Thursday return '50-50'
BY foxsports • January 22, 2014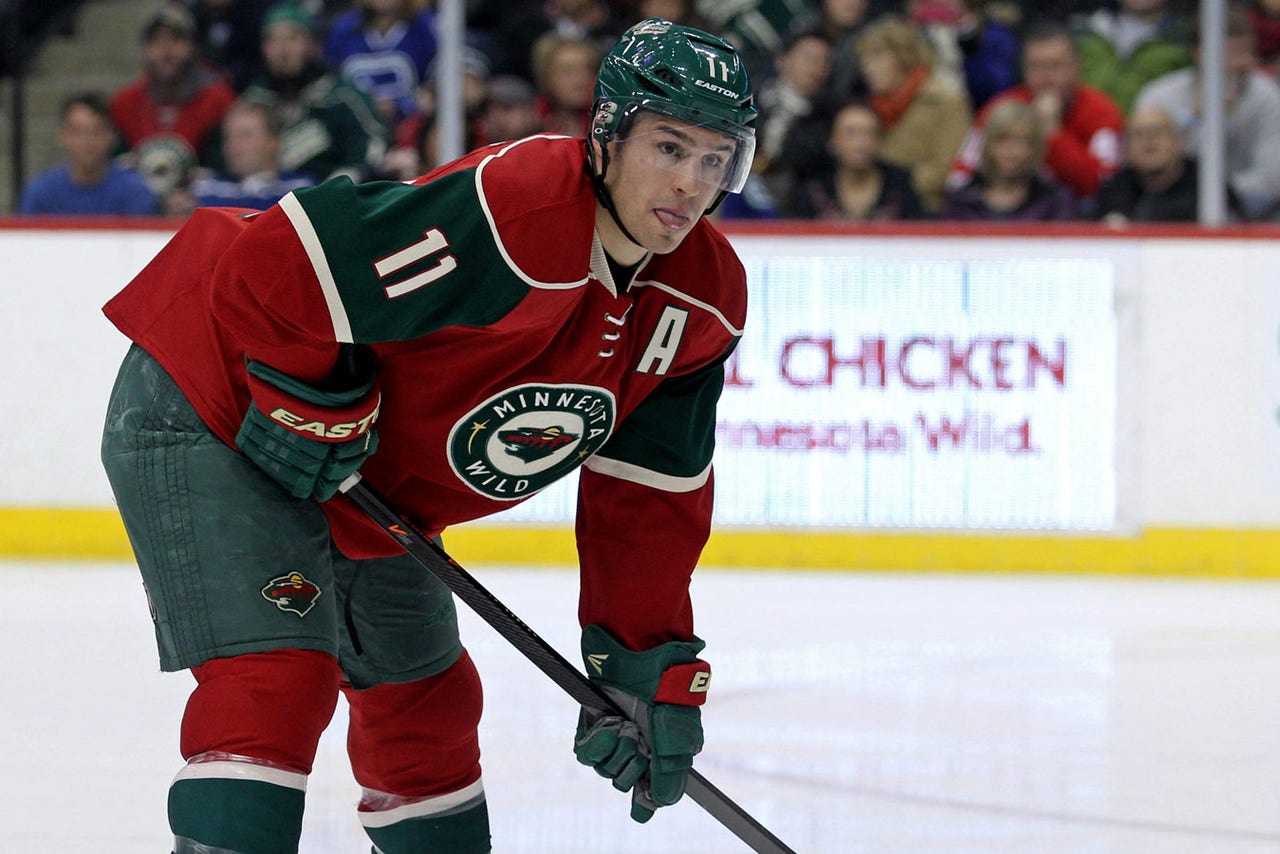 ST. PAUL, Minn. -- Outfitted in a standard white practice jersey, there was forward Zach Parise participating in the Minnesota Wild practice on Wednesday as part of the top power-play unit and skating on a regular line.
Parise, who's been on injured reserve since Dec. 28 and out of the lineup since Dec. 22 because of a foot injury, was practicing as if he is ready to return when Minnesota hosts the Chicago Blackhawks on Thursday night.
Wild coach Mike Yeo, who said earlier in the week he wouldn't rule out a Thursday return, wouldn't reveal if Parise will play Thursday despite his appearance in Wednesday's practice.
"We don't know that yet," Yeo said. "The plan was to get him involved full-duty in practice and see how he responds.
"He looked good. We weren't really worried about how he was going to look. It's a matter of how he feels. Conditioning is something we have to see where we feel that's at, but also just the battle, the pain, is there anything there? And if he feels good to go, then obviously he's in."
Parise was coy about the possibility of returning against the defending Stanley Cup champions on Thursday, saying it is "50-50 right now."
Yeo said the decision is up to Parise now, who has been skating for the last week and practiced for the past few days, first in a non-contact jersey and then with a standard jersey Tuesday and Wednesday. Parise, who is second on the Wild with 15 goals and has 12 assists to rank fourth with 27 points, said he would make a determination after Thursday's morning skate.
"I don't think there's really any concern," Parise said. "I think it's just more, you don't want to reinjure it, I guess. I feel like I'm past the point of that happening. It still can get sore after skating and things like that, but as long as I feel like it's not preventing me from doing anything on the ice, as long as I don't feel like that, I think I can play."
Parise's return would provide a boost to a team that has gone 7-3 since the calendar turned, even without Parise, captain Mikko Koivu, defenseman Jared Spurgeon and goaltender Josh Harding.
Parise was originally expected to miss a few weeks with a foot contusion in November, but returned after missing just one game. He played 12 more games, but was still bothered by the foot. He went on injured reserve to allow the foot time to heal, staying out of skates while the healing took place.
"I think the first time, I guess I didn't find out until a little later what was really going on with it," Parise said. "So at first, I felt like I could play with it and then just really did not feel comfortable on the ice the whole time and thought it would go away and it didn't. So felt it was better to sit out and let it heal would be the best thing to do."
Parise said he doesn't plan on wearing a skate guard to protect the foot, because he hasn't liked the way it feels. He was on a line with Charlie Coyle and Nino Niederreiter during Wednesday's practice.
"First off, we know that he's had chemistry with Charlie," Yeo said. "And there's been a couple times the past couple of games, they haven't played a lot together, but where Charlie and Nino have shown some chemistry together too. Obviously, got a couple big bodies there with Zach that can help him out in some of the dirty areas of the ice. That's what we thought we'd give a shot today."
Yeo cautioned against expecting too much from Parise initially.
"Obviously we're going to expect great things from him, but at the same time, we've got to recognize that he's been off for a long time," Yeo said. "It takes some time to get the timing back. He's going to be playing with a couple new linemates that he's going to have to try to build some chemistry there.  So, I just think that we have to give him a fair chance to get into the game, get comfortable and just be fair with our expectations for him."
Backstrom back after injection: Goaltender Niklas Backstrom returned to practice on Wednesday after he received an injection to help relieve a "nagging" lower-body injury on Monday.
Darcy Kuemper will start his sixth straight game against Chicago, but Backstrom will be ready to be the backup.
 "I talked to him before practice and this was kind of the first step for him," Yeo said. "Likewise, I'll talk with him afterwards. I think that he looked like he was getting better as practice went on, but once he gets off the ice I'll have a better chance to talk to him about that."
Minnesota reassigned Johan Gustafsson to the American Hockey League on Wednesday due to Backstrom's return. Gustafsson backed up Kuemper in Tuesday's loss at Dallas.
Follow Brian Hall on Twitter
---