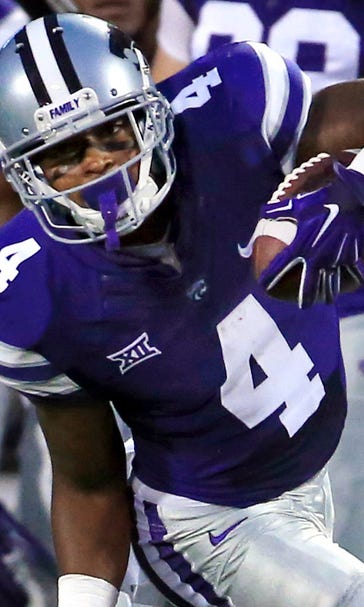 Wildcats will try to continue their domination of Mountaineers
September 30, 2016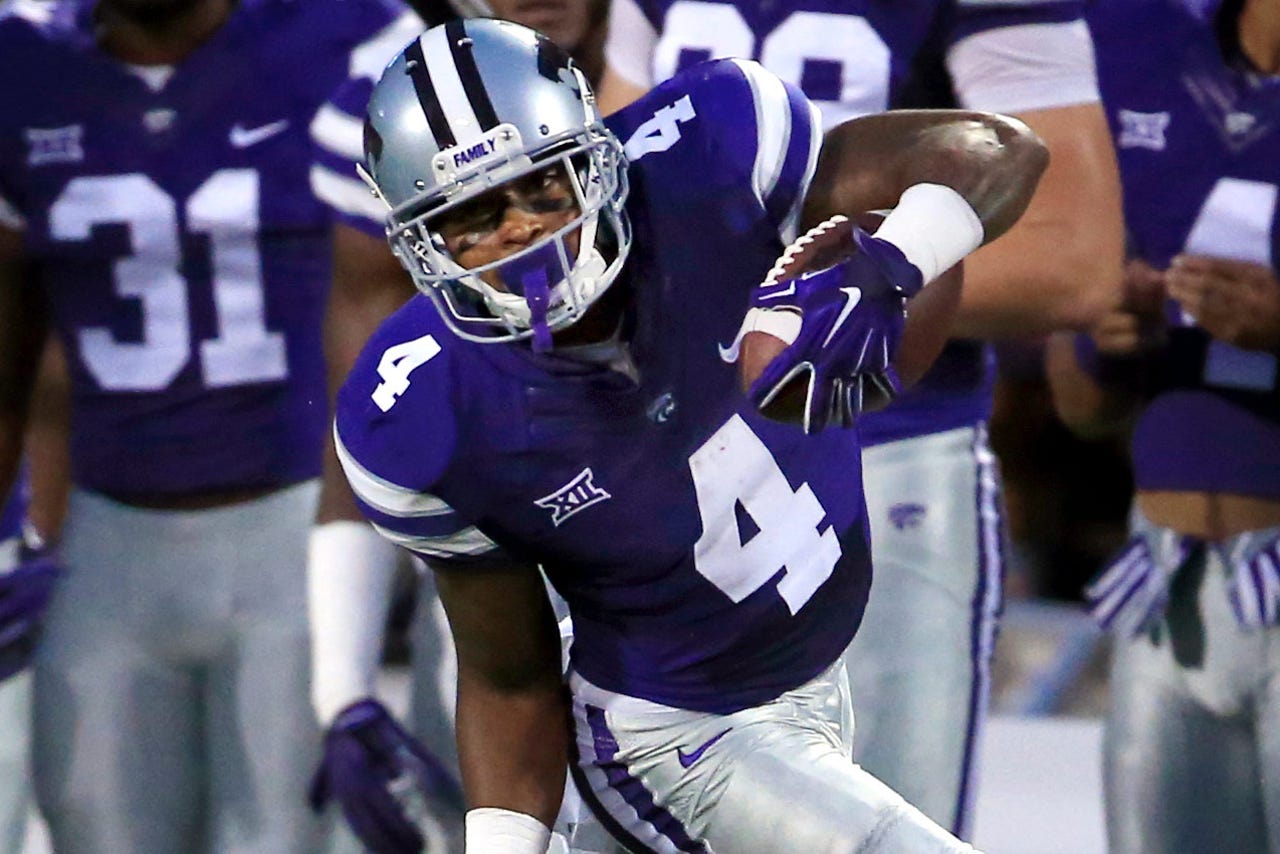 MORGANTOWN, W.Va. -- Linebacker Justin Arndt has been around as long as West Virginia has been in the Big 12. Five seasons in, Arndt and the Mountaineers are still looking for a way to figure out how to outfox Kansas State.
From Collin Klein and Tyler Lockett to Kody Cook and Morgan Burns, the Wildcats have gotten the best of the Mountaineers since 2012. Kansas State and Oklahoma are the only two league teams to defeat West Virginia every year.
"Everyone knows it. It's not something that goes under the radar," Arndt said. "They've beat us for the past four years."
West Virginia coach Dana Holgorsen said he and his staff didn't need to remind each other about what the Wildcats have done.
"We understand K-State has been a thorn in our side," Holgorsen said.
When the Wildcats (2-1) travel to meet West Virginia (3-0) on Saturday, they'll bring the nation's top defense, although last week's 35-0 win over Missouri State ended at halftime due to storms.
Kansas State has allowed just four touchdowns and 537 total yards.
West Virginia gets almost that every game and its fast-tempo offense that averages 80 plays will test the Wildcats' ability to be ready.
"We worked against it diligently and constantly, but it is always a concern because you have not experienced it on game day yet," said Kansas State coach Bill Snyder. "There are other schools in our conference that are even faster, so we know that is on the landscape right now."
Quarterback Skyler Howard wasn't at his best against the Wildcats a year ago, completing just 19 of 42 passes. He also couldn't convert a run on fourth-and-2 late in the game near midfield. Kansas State then ran out the clock and won 24-23 .
So far this year, Howard has improved both his poise and his accuracy. He's been sacked only once behind a veteran offensive line and has completed 69 percent of his passes for 974 yards. Nine of his 31 completions last week against BYU went to running backs.
"They are doing it all," Snyder said. "If you don't keep him contained, then he can bounce out of there and find open receivers," Snyder said.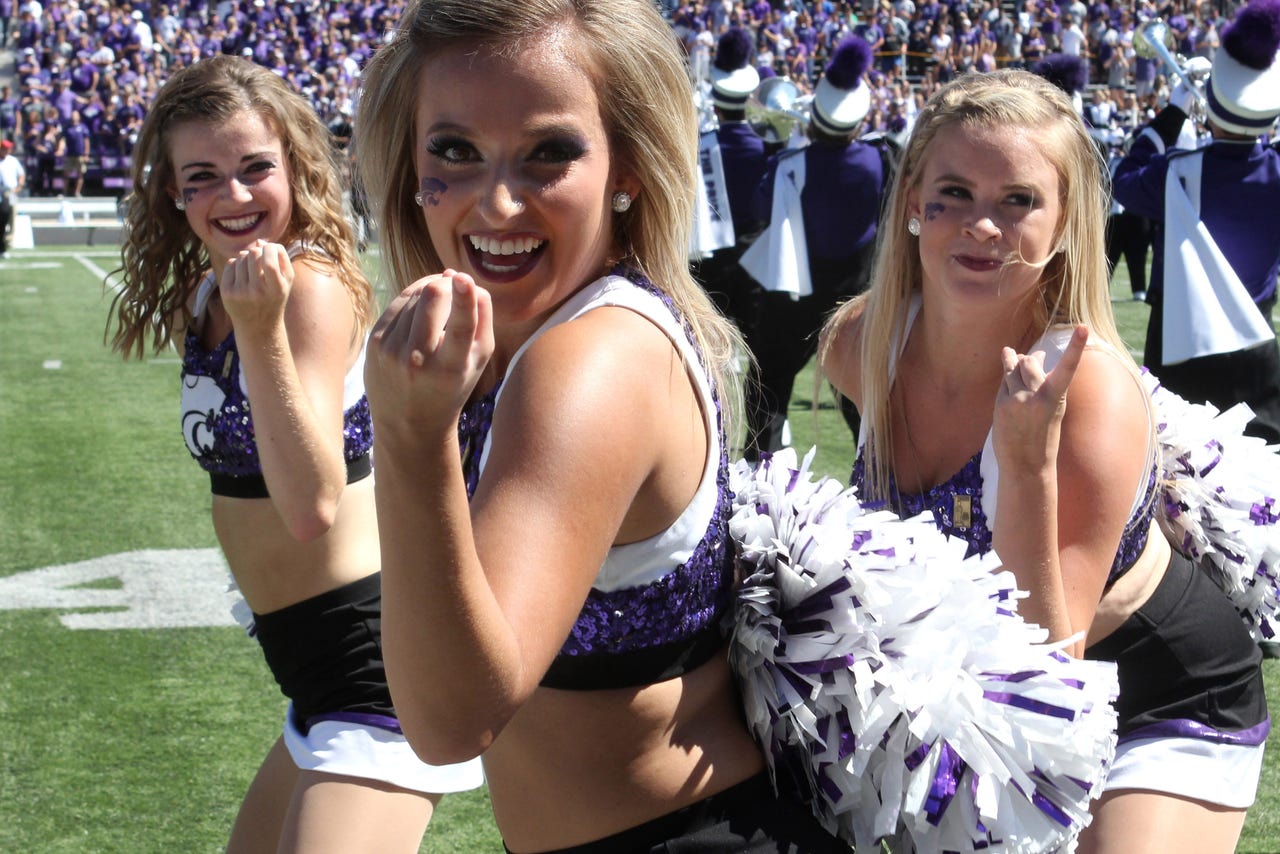 View from the sidelines: College football cheerleaders 2016.
Things to know about the meeting between the Wildcats and the Mountaineers:
LEAKY RUN DEFENSE: The Mountaineers are giving up an average of 215 yards on the ground, second worst in the Big 12 only to Kansas. Kansas State uses a bevy of running backs and is averaging 5.5 yards per rush. Earlier this month Kansas State piled up 336 yards and seven touchdowns on 54 carries against Florida Atlantic. "We got our work cut out for us on defense," Holgorsen said.
RED-ZONE WAR: Kansas State has scored on all 16 trips inside opponents' 20-yard line, including 14 touchdowns. West Virginia has allowed six TDs in opponents' 12 red-zone trips.
SOLID RETURNS: Kansas State's Morgan Burns returned a kickoff for a TD against the Mountaineers last year, and Tyler Lockett had a punt return TD against West Virginia in 2014. This year, the Mountaineers have to worry about Dominique Heath, who already has a 75-yard punt return TD this season.
LAMBERT IS BACK: West Virginia kicker Josh Lambert returns from a three-game suspension for an undisclosed violation of Big 12 rules. Two years ago Lambert was a finalist for the Lou Groza Award, given to the nation's top placekicker.
LESSON LEARNED? Snyder benched running back Charles Jones last week against Missouri State when Jones dropped the ball immediately after he scored on a one-yard run and then struck a pose for the home crowd on Kansas State's first series.
---
---