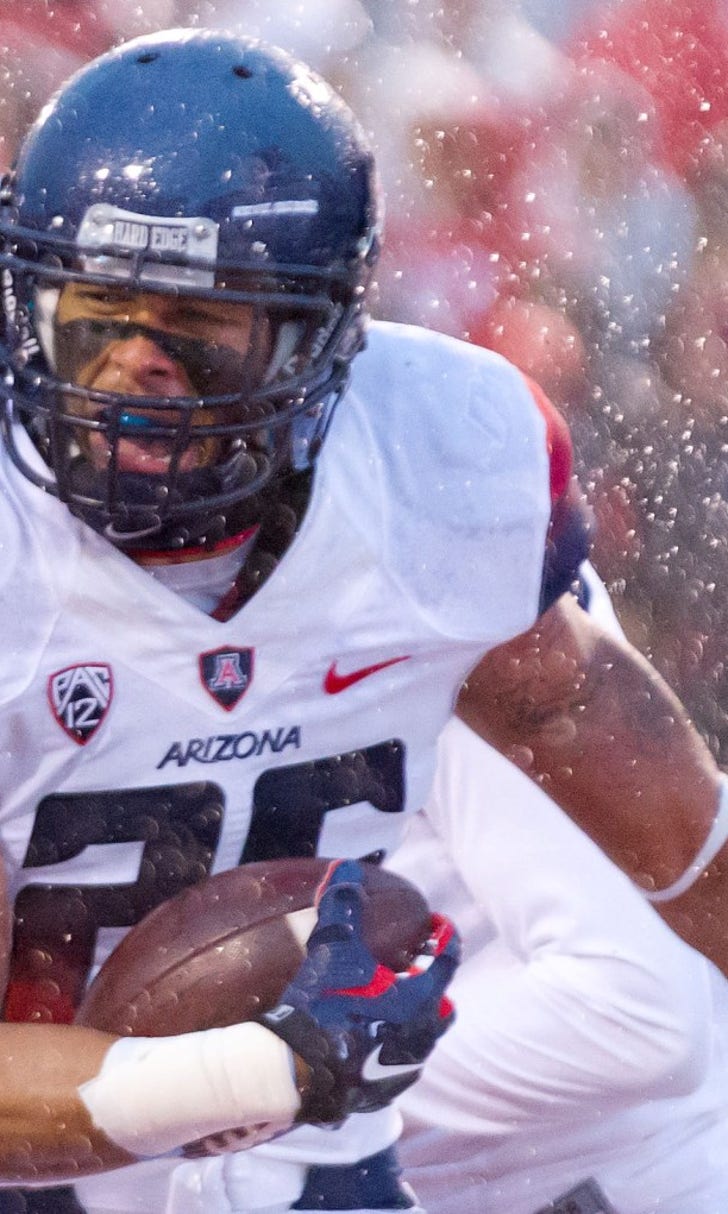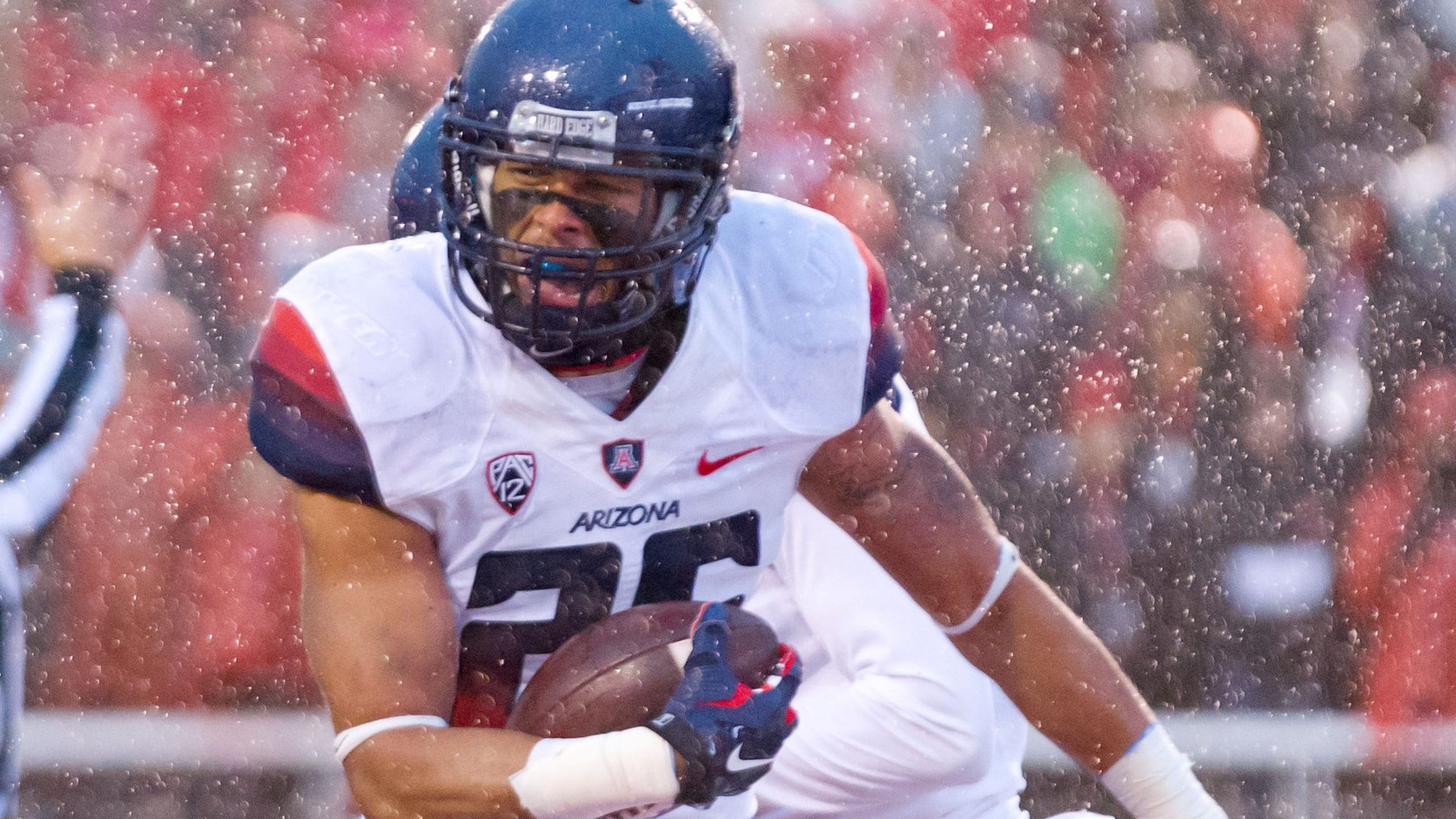 Wildcats roll over Utah in 'full team effort'
BY foxsports • November 22, 2014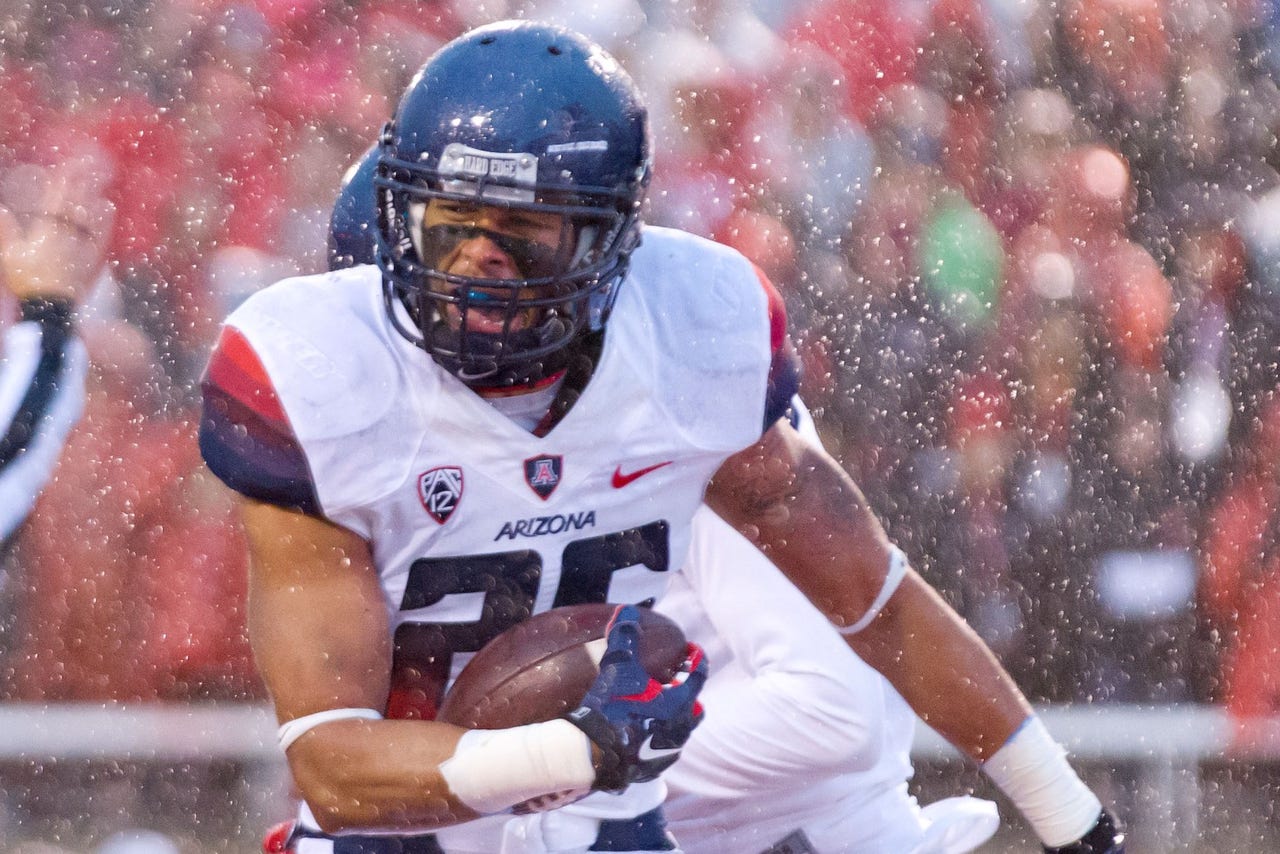 Talk about life-changing moments, game-changing moments and program-altering victories.
Arizona's trip to Salt Lake City had all that and more in a 42-10 win over host Utah. The Wildcats moved to 9-2 overall and 6-2 in the Pac-12 Conference, staying alive in the South division race pending the result of USC-UCLA later Saturday night.
Arizona coach Rich Rodriguez said in his postgame radio show it "was a full team effort" as No. 15 Arizona moved into rarified air after beating the 17th-ranked Utes in a game most thought would go down to the wire.
Call Arizona the "November Men" -- the Wildcats are 3-0 this month and looking as good as they have all season.
Rodriguez said he was proud how his team prepared and liked the team's "energy before the game" because it wasn't as cold as he had predicted.
"When it did get a little rainy and cold our guys were all into it," Rodriguez said.
In fact, Arizona got hot, outscoring Utah 21-3 in the second half for the decisive win, a rarity for both teams in that they had played a combined 12 games decided by a touchdown or less. Instead, Arizona made it a rout in preparation for Friday's showdown with Arizona State in Arizona Stadium.
"They know how big this next game is," Rodriguez said.
Typically, Arizona would enjoy the victory for 24 hours and then move on, but because it's a short week, Rodriguez joked the team has only 12 hours to enjoy the win.
It's about the same amount of time Arizona linebacker Tra'Mayne Bondurant enjoyed knowing he had just become a father early Saturday morning.
Then, he, like the rest of the Wildcats, had a field day in Rice-Eccles Stadium. He helped strip a ball away from running back Bubba Poole, enabling defensive lineman Dan Pettinato to return it 31 yards for a touchdown for a 21-0 lead late in the first half.
"We were just trying to figure out a way to get some momentum," said Bondurant, who had 10 tackles. "We wanted to quiet the crowd down. Seeing the opportunity, I made a big play for my team. I'm just happy my teammate picked it up and made a touchdown. It's all good when a defensive lineman gets a touchdown."
The defense got two scores and, yes, it was Bondurant with the other. He returned an interception 39 yards to make it 42-10, ending any hope for Utah. The interception was dedicated to his son, Tra'Mayne Jr.
"It was a play that I wanted to make for my son," he said. "It was a big play for him. I did that for him all the way. I'm very excited that happened."
The Wildcats continue to flirt with history this season. Arizona is near the end of its best season since 1998, when UA went 12-1 and won the Holiday Bowl over Nebraska. Arizona will try to match that 1998 team by winning its seventh conference game next week.
If Arizona can pull off a win vs. Arizona State it would be only the third time UA has won 10 or more games.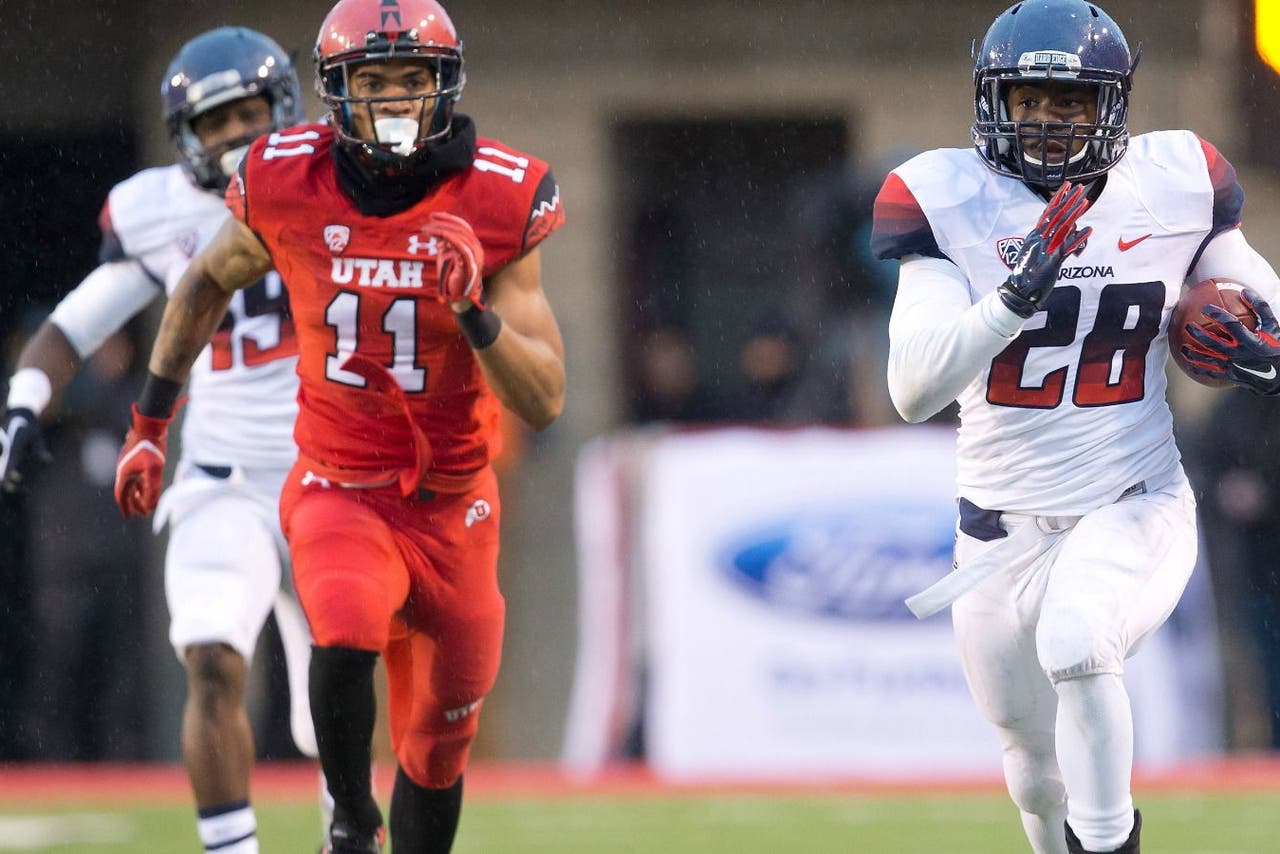 Arizona went into the Utah game as a four-point underdog, but it was stout from the start, grabbing a 7-0 lead on quarterback Anu Solomon's 11-yard run late in the first quarter. Freshman running back Nick Wilson followed it with a 17-yard scoring run midway through the second quarter.
Arizona, in inclement weather it hadn't seen all season, proved to be the major storm. By halftime, it was up 21-7 and just ready to explode, even without the services of Solomon, who sat out the second half with an ankle injury. He had been in a walking boot all week. Redshirt senior Jessie Scroggins came in -- and after a lost fumble on a snap -- steadied himself and the team. Rodriguez said he was also prepared to go with Jerrard Randall if he needed to.
"I thought Jessie came in and played pretty well," Rodriguez said on the national telecast.
It was Wilson, however, who provided the offense. He rushed for a career-high 218 yards, becoming the first freshman in UA history to go over 1,000 yards for a season. He has 1,085 and 12 touchdowns. He scored three on Saturday.
"It's amazing," Wilson said about the milestone. "I have to give credit to my offensive line."
He also accomplished it despite missing one complete game and being limited in two others.
"Nick ran really well," Rodriguez said. "He did a great job of getting north and south. That was the key. The way the conditions were it was hard to throw the football. We needed to be able to run it and we did."
Follow Steve Rivera on Twitter
---