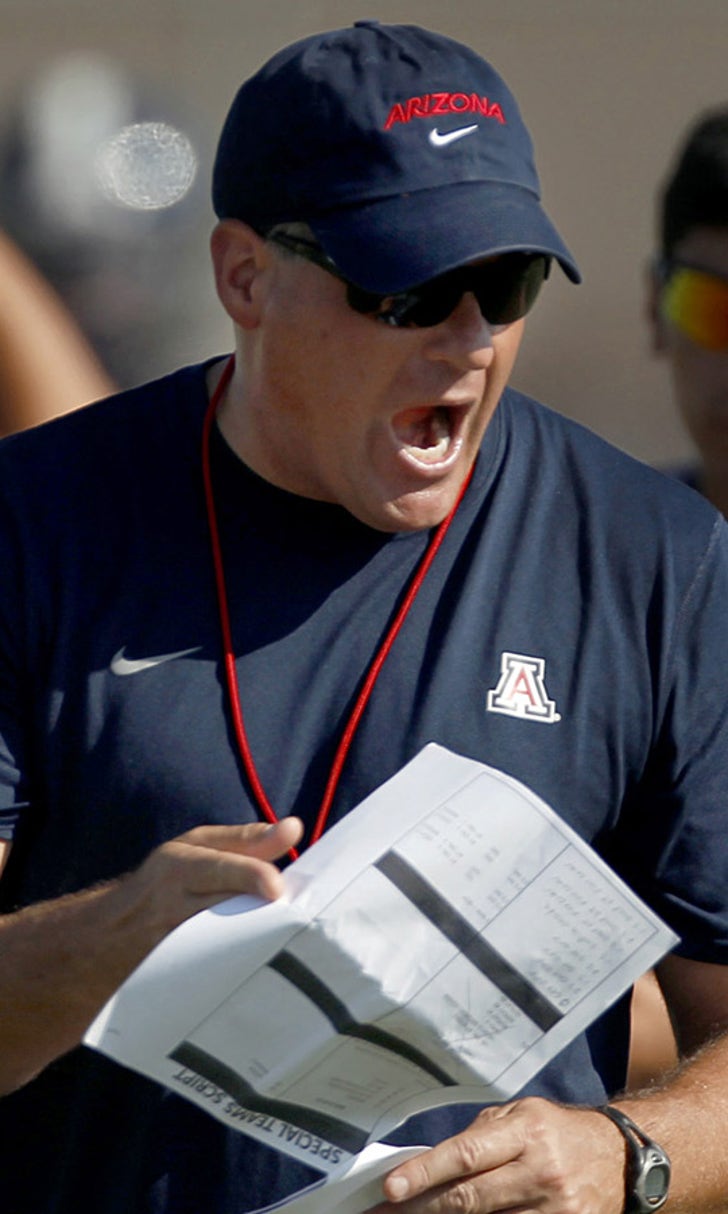 Wildcats 'on the same page' as spring practice nears
BY foxsports • February 27, 2014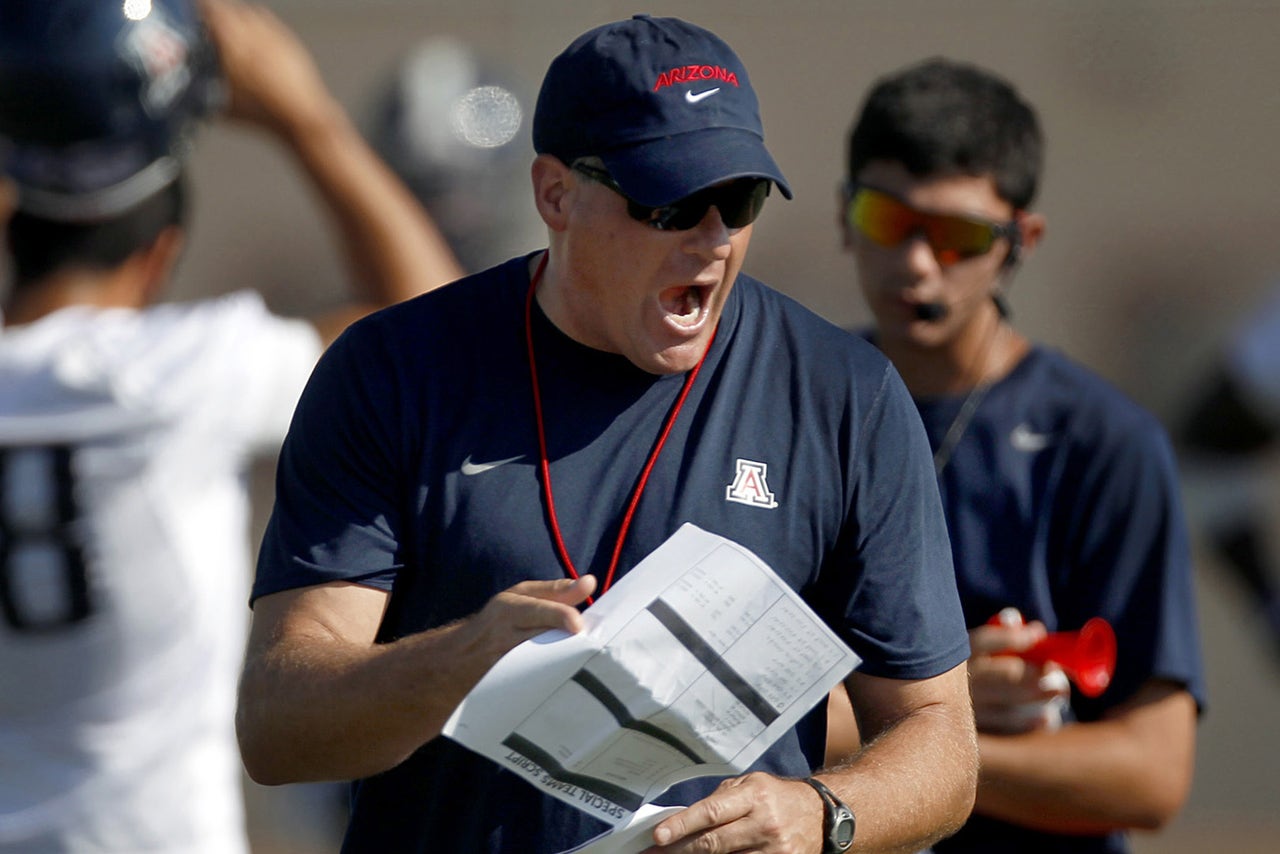 TUCSON, Ariz. -- Let the dress rehearsals begin.
After barely eight weeks away from the field, Arizona will be back at work Monday for the start of spring practice, which culminates in the annual scrimmage on April 12 at Arizona Stadium.
"There are more things in place," Rodriguez said. "The tempo and how we want to work is all there. The effort part should be ingrained in them by now. Everybody is on the same page. I think we are getting better. I think we will be a faster, stronger team. We will see how that translates."
Those have been among his primary goals -- along with winning more games, of course. Rodriguez has led Arizona to two eight wins in each of the past two years and a bowl victory after each season. Those successes were, by most measures, overachievements. But with a number of big personnel changes necessary, can Rodriguez get even more out of this year's group?
He'll have help from a bevy of talented transfers -- "Heads will be spinning," Rodriguez said of the newcomers -- along with more than a handful of quarterback candidates and a returning-from-injury player who happens to be one of the best wide receivers in the country.
Things could be worse from a personnel standpoint.
More good news: Injuries are down this spring, with just a few players out, including receiver Nate Phillips, a standout freshman last year who is dealing with a shoulder injury.
"We will have a few more bodies and will be able to get a little more production with them," Rodriguez said.
Last year at this time, it was assumed that veteran B.J. Denker would take over for Matt Scott at quarterback. And although it turned out to true, Rodriguez let the competition play out all offseason and didn't officially name Denker the starting quarterback until late fall. This fall, there isn't even a clear-cut favorite or default option, with redshirt freshman Anu Solomon, Texas transfer Connor Brewer and junior-college transfers Jerrard Randall and Jesse Scroggins, among others, all in the mix for the starting job.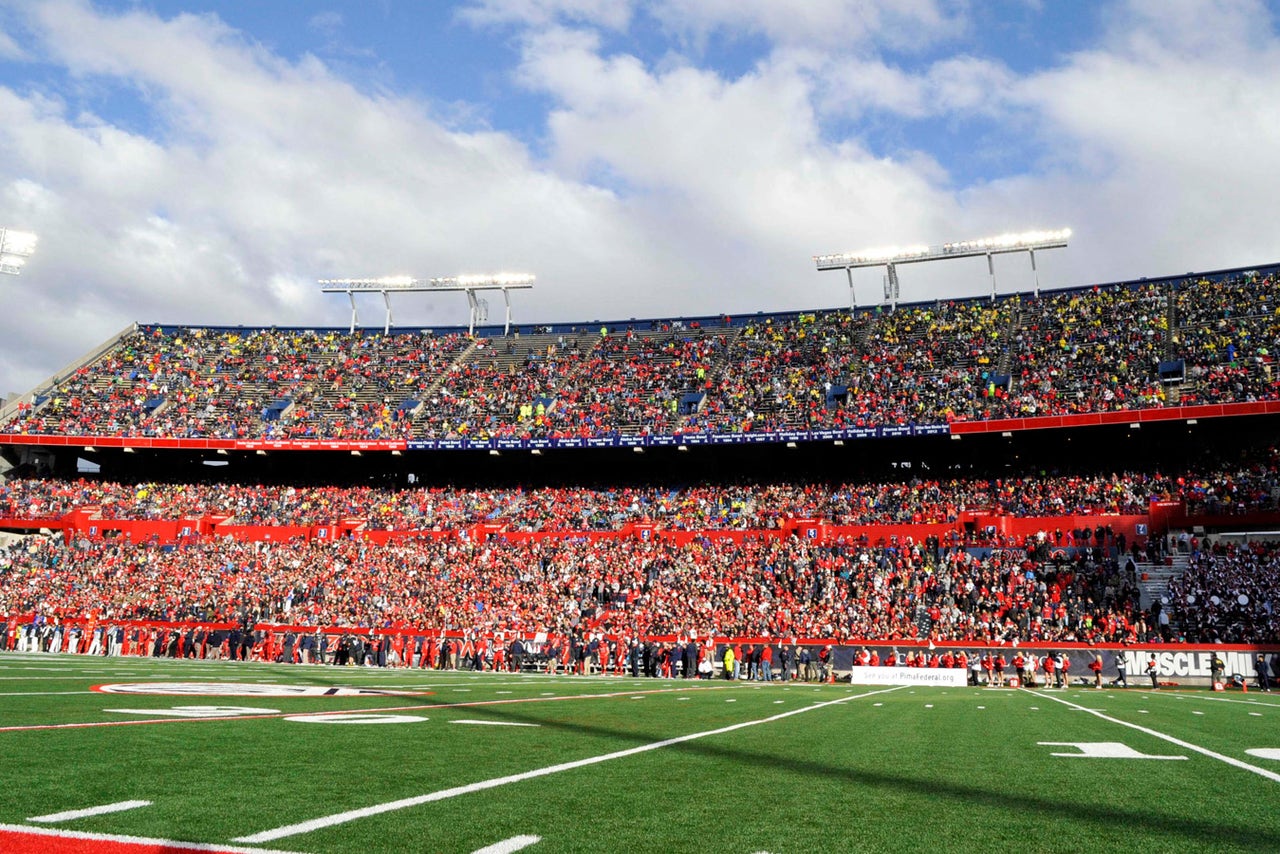 NOTABLE SPRING DATES

First practice: March 3
Practice at Phoenix College: April 4
Spring game: April 12
With so much to be decided over the next six months and at least seven quarterbacks vying for the top spot on the depth chart, the real question is whether the job can even be won in spring. The answer: Not likely.  
"They can develop a pecking order from spring, but then it will start all over again in August," Rodriguez said. "We won't have a starter after spring, and I'm not really concerned with that."
Rodriguez said "it's a little bit scary" not knowing who will be running the offense, but last year proved Arizona can survive and even thrive without having that information in the spring. It's not as if there's a lack of quality options.
"The talent is there, and I think (quarterbacks coach Rod) Smith and I will have to sort out getting them all reps," said Rodriguez. "I think there will be seven this spring and nine in the fall camp, so it will be fun to watch the guys compete."
"Ka'Deem was a guy that understood our offense pretty well for being here just two years, and we got a lot of production out of him," Rodriguez said. "We also had Daniel Jenkins, and we knew we were going to get production from him. Now, it's a mystery. That's going to be one of the positions, like quarterback, that will be kind of open to see if we can get guys to get better."
While the running backs spot is thin and inexperienced, the wide receiver unit is loaded thanks to the return of senior Austin Hill, who missed all of last year with a knee injury, the additions of Texas transfer Cayleb Jones and talented Notre Dame transfer DaVonte' Neal and the emergence of youngsters Samajie Grant, Garic Wharton and Trey Griffey. And that doesn't include Phillips, who went from lightly regarded recruit to the Wildcats' leading receiver last season with 51 catches for 696 yards and seven touchdowns.
"We're going to try to be creative to try to get the ball to them," Rodriguez said, adding, "This may be the deepest receiving crew I have ever coached."
Rodriguez predicted a "big spring" for Hill, who is bigger and stronger after rehabbing a torn ACL all of last year.
"I know he's hungry to get out there," Rodriguez said.
Hill likely will be one of Arizona's leaders, as he's one of relatively few seniors on the team. Rodriguez also mentioned safeties Jared Tevis and Tra'Mayne Bondurant, cornerback Jonathan McKnight and offensive linemen Mickey Baucus and Fabbians Ebbele as leadership candidates.
"We have some guys with natural leadership ability," Rodriguez said. "As spring goes on and I get a chance to meet with them before the summer, that is when the leadership will really take hold."
---