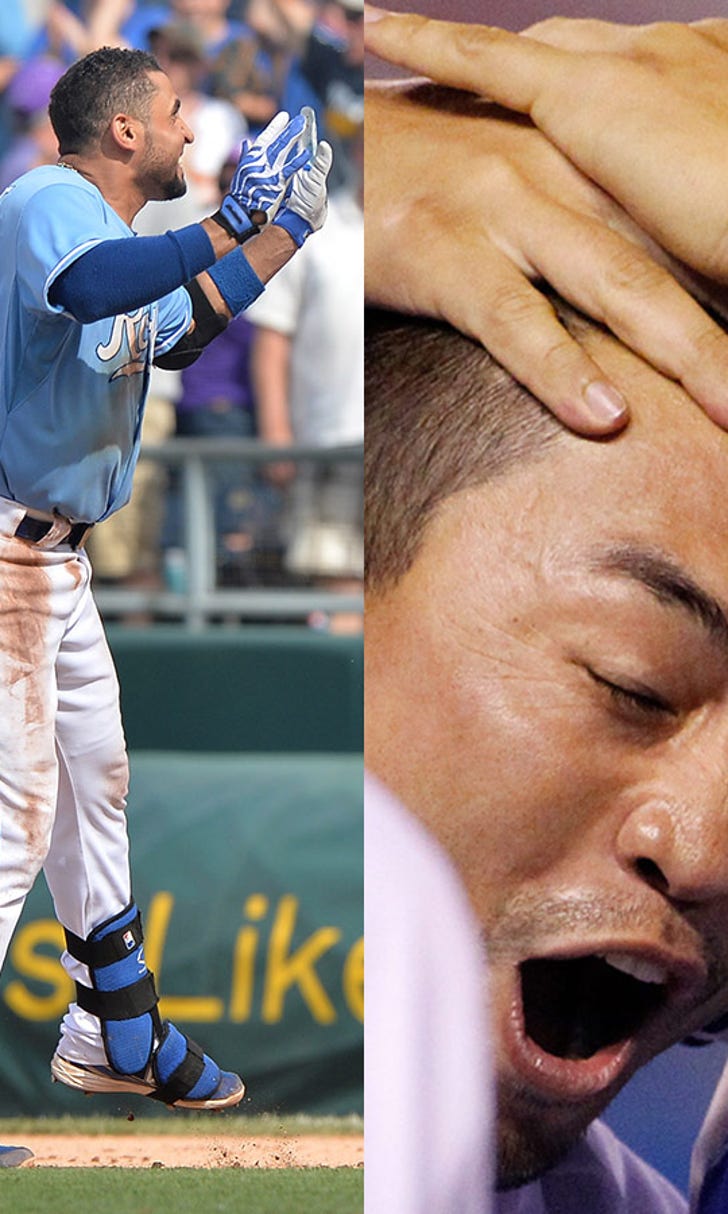 Wild Wins and Walk-offs: Four wacky games for your consideration
BY foxsports • December 10, 2014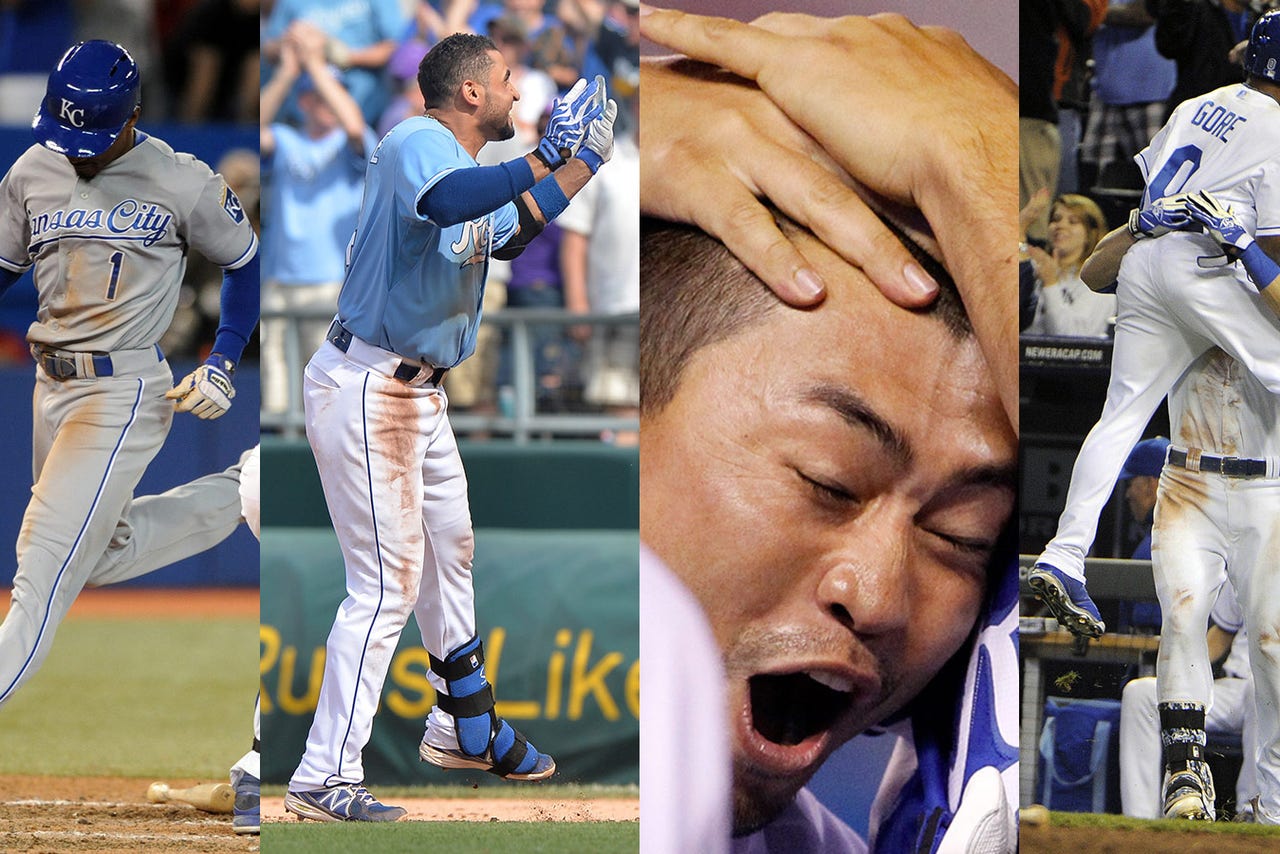 KANSAS CITY, Mo. -- OK, so now we get to the real fun stuff, the wacky finishes that made Royals fans hold their collective breath all season.
Let's face it: The Royals were not built to blow other teams out.
So a majority of their games in 2014 went down to the wire, and several of them featured wild finishes that had us all talking for weeks (or months).
Fittingly, today's category of games to choose from is "Wild Wins and Walk-offs" as we march toward picking four games that FOX Sports Kansas City will show during its annual Christmas Eve marathon.
Keep in mind that the marathon will culminate with a fifth game, the playoff clincher in Chicago. We pick one game for the marathon, you pick four.
Using the poll to your right, vote away, friends.
THE MIRACLE IN THE GREAT WHITE NORTH
May 29: Royals 8, Blue Jays 6 (10 innings)
The Royals had just been swept at home by the lowly Astros, had reassigned their hitting coach and trailed the Jays 6-5 in the ninth with two out and none on. Hopeless? Nope. Alex Gordon dumped a single, Jarrod Dyson pinch ran and stole second, and then Sal Perez hit a routine grounder to short, where Jose Reyes fielded it but threw the ball in the dirt, allowing Dyson to score from second. The Royals won it in 10.
FINALLY, A WALK-OFF WIN
June 29: Royals 5, Angels 4
The Royals became the last team in baseball to enjoy a walk-off win, and it was a gift. With one out, Alex Gordon was hit by a pitch. Sal Perez hit a routine grounder to short that was thrown away, allowing Gordon to reach third. Omar Infante then drilled a game-winning single to left.
THE LITTLE-LEAGUE HOMER
July 24: Royals 2, Indians 1 (14 innings)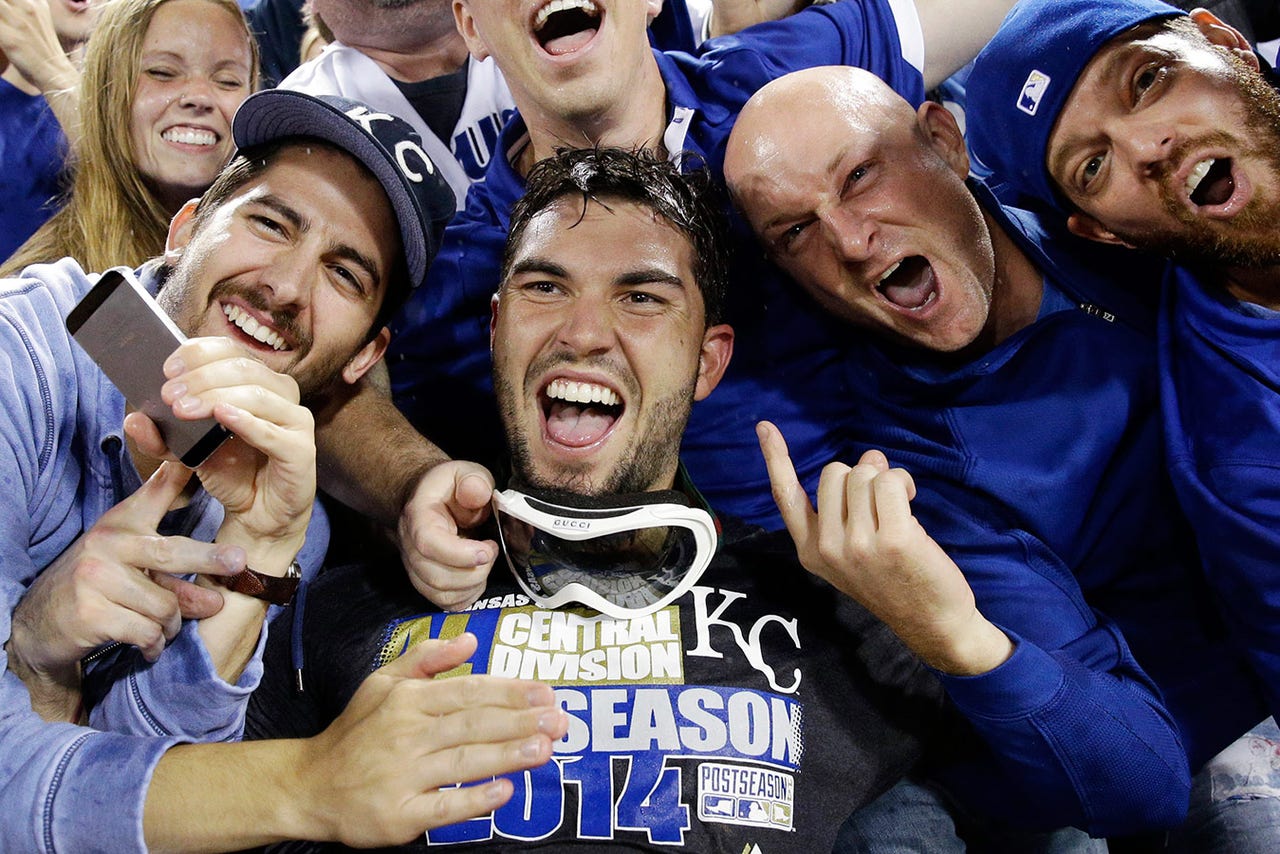 Want to vote on the other groupings of games? Click HERE.

The Royals again were getting stifled by Indians starter Corey Kluber until one of the most bizarre plays you'll ever see occurred in the bottom of the eighth. Mike Moustakas floated a fly ball down the left-field line just fair. Moose churned around second base when left fielder Ryan Raburn picked up the ball and basically threw it sideways into the ground, far enough away to allow Moose to circle the bases. Nori Aoki then hit a walk-off single in the 14th.
THAT WHAT SPEED DO!
Sept. 15: Royals 4, White Sox 3
The Royals literally stole this one through the amazing speed of Jarrod Dyson and Terrance Gore. With two out and the Royals down 3-2 in the ninth, Dyson pinch ran, stole third and kept right on coming home when the pitch scooted away from the catcher for a wild pitch. After a double by Nori Aoki, Gore pinch ran and scored all the way from second on Lorenzo Cain's weak chopper over the pitcher's head for an infield hit.
You can follow Jeffrey Flanagan on Twitter at @jflanagankc or email him at jeffreyflanagan6@gmail.com.
---