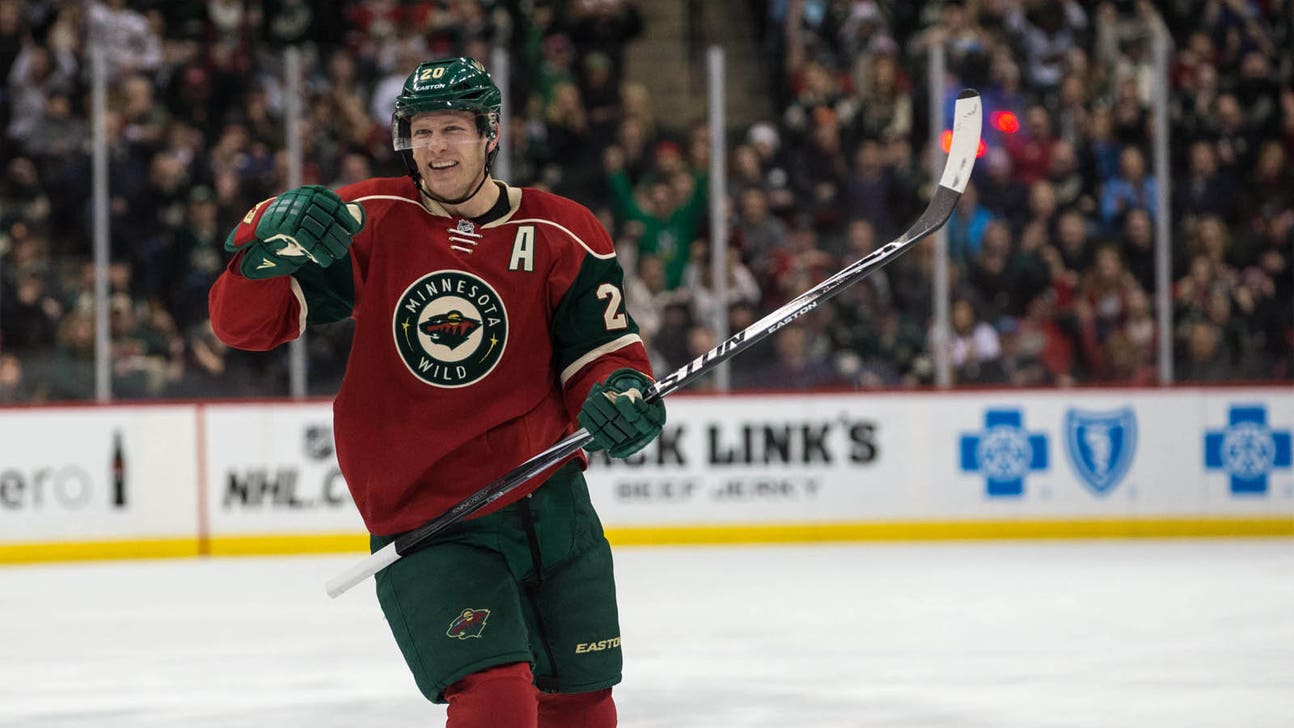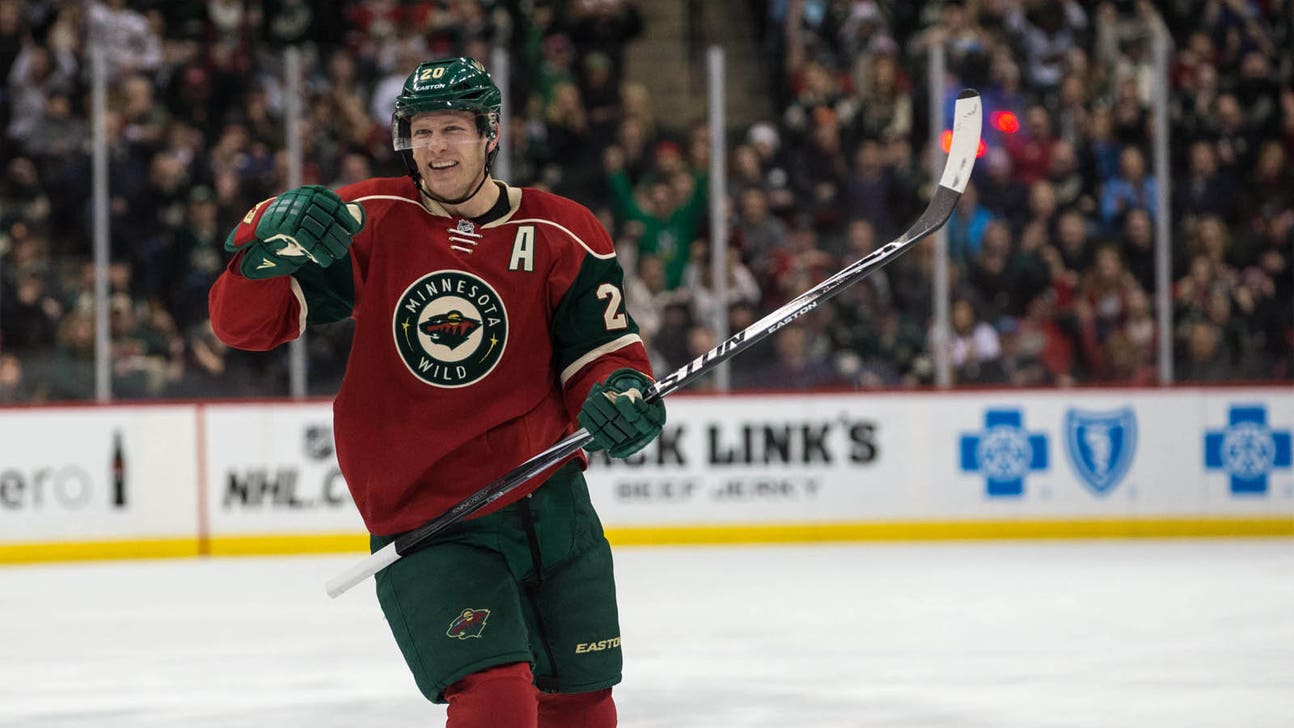 Wild win sixth in a row but lose Zucker, Carter
Published
Feb. 10, 2015 12:17 a.m. ET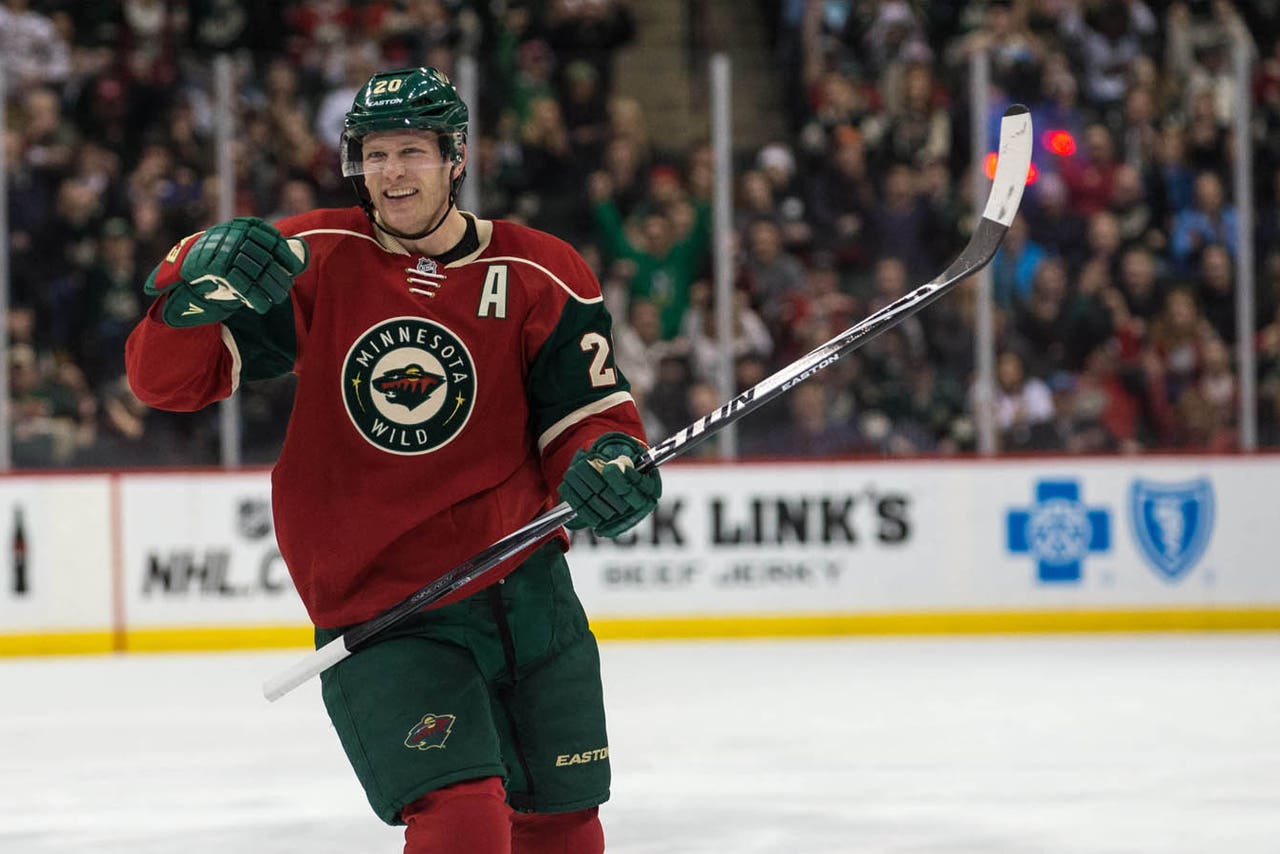 ST. PAUL, Minn. -- During the Minnesota Wild's winning streak, head coach Mike Yeo has been hesitant to alter what has worked. He will be forced to change the lineup heading into the second game of a back-to-back at Winnipeg on Tuesday.
Who can blame Yeo? Minnesota's streak reached six games with a 5-3 win Monday against the Vancouver Canucks and the Wild have climbed within three points of a playoff spot in the Western Conference.
Minnesota continued its ascent with a gritty effort against Vancouver, playing much of the game with 10 forwards after Jason Zucker and Ryan Carter left in the first period with injuries.
"You never really knew who was going out and guys playing different positions," forward Charlie Coyle said. "But no one complaining, everyone just doing their job and do what their asked of, and I think that's why we got the result tonight."
Five different players scored for the Wild, with Jordan Schroeder scoring his first goal with Minnesota against the team which drafted him in the first round in 2009. Jason Pominville and Ryan Suter ended droughts, and Nino Niederreiter and Kyle Brodziak added goals for the Wild, which outshot Vancouver 32-25.
Devan Dubnyk made 22 saves to record his eighth win in 10 starts for Minnesota.
But the Wild could be without Zucker and Carter as each left with upper-body injuries. Yeo said neither should be expected back in the "near future."
"Obviously it's tough when you got four lines rolling and you lose two guys," center Mikko Koivu said. "But I thought we handled it pretty good and tried to keep it short, keep it simple and I thought we were disciplined too. It helps. That's what you need to do when you're short."
Yeo hadn't changed the lineup in several games as Minnesota's streak continued. Lines had settled and confidence and trust had grown. From the final two-plus periods, players weren't sure who they would take the ice with against Vancouver.
To start the second period, Nieddereiter was a late addition onto the ice. He joined Koivu and Pominville on a line and scored his 16th goal of the season. But the switching had players adjusting on the fly.
"I'm surprised we didn't get caught a little more with an extra guy, but I thought for the most part we did a good job," Pominville said. "Guys were vocal, talking and coach let us know who was up. Obviously we got caught once, but it was different because there were a lot of different line combinations tonight.
"Yeosie was able to kind of limit everybody. I think the score probably had a factor in that too, knowing we have a back-to-back game. But I thought he did a good job with obviously a lot of guys not on the bench."
Pominville scored for the first time in 13 games. He got free on the power-play with a cross-ice pass from Thomas Vanek. The two former teammates with the Buffalo Sabres beat another former teammate, Vancouver goaltender Ryan Miller, who was the goaltender in Buffalo for much of their tenure with the Sabres.
Luck was bound to change for Pominville, who was shooting a career-low 5.5 percent coming into the game. He's an 11.3 percent career shooter and has never finished a season below 8.4 percent.
"I think with all the chances and shots and attempts I've been getting lately, it hasn't really gone my way," Pominville said. "Almost like someone put a spell on me or something, but it's nice to move it around on that power play and get a look. Great play by Vanek and Mikko to get it off the wall and use the middle of the ice and good play by Thomas."
Suter snapped a 46-game goalless drought with a power-play goal for his second of the season.
"They've been there before," Koivu said of Pominville and Suter. "As long as they keep getting chances and keep getting opportunities to score, they will go in eventually. They scored so many times in this league so I wasn't worried at all. It was just a matter of time."
Timing was perfect Monday with Minnesota down two forwards. Yeo was still able to limit minutes, a bit, among the remaining forwards. Pominville said fatigue was never a problem, a key aspect with the Wild traveling tonight to Winnipeg for a game tomorrow night.
"That's a huge game, and now we get to look forward to another huge one tomorrow," Yeo said.
But for the first time in a while, Yeo will have to alter the look of his lineup.
Follow Brian Hall on Twitter
---