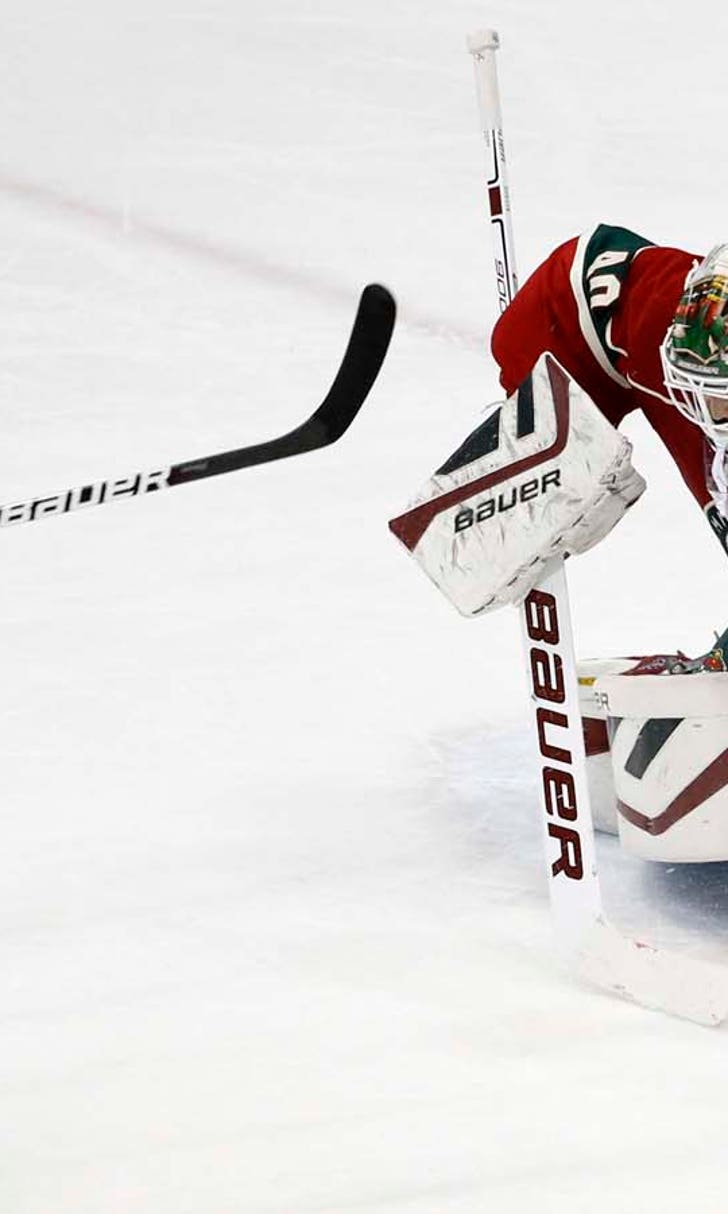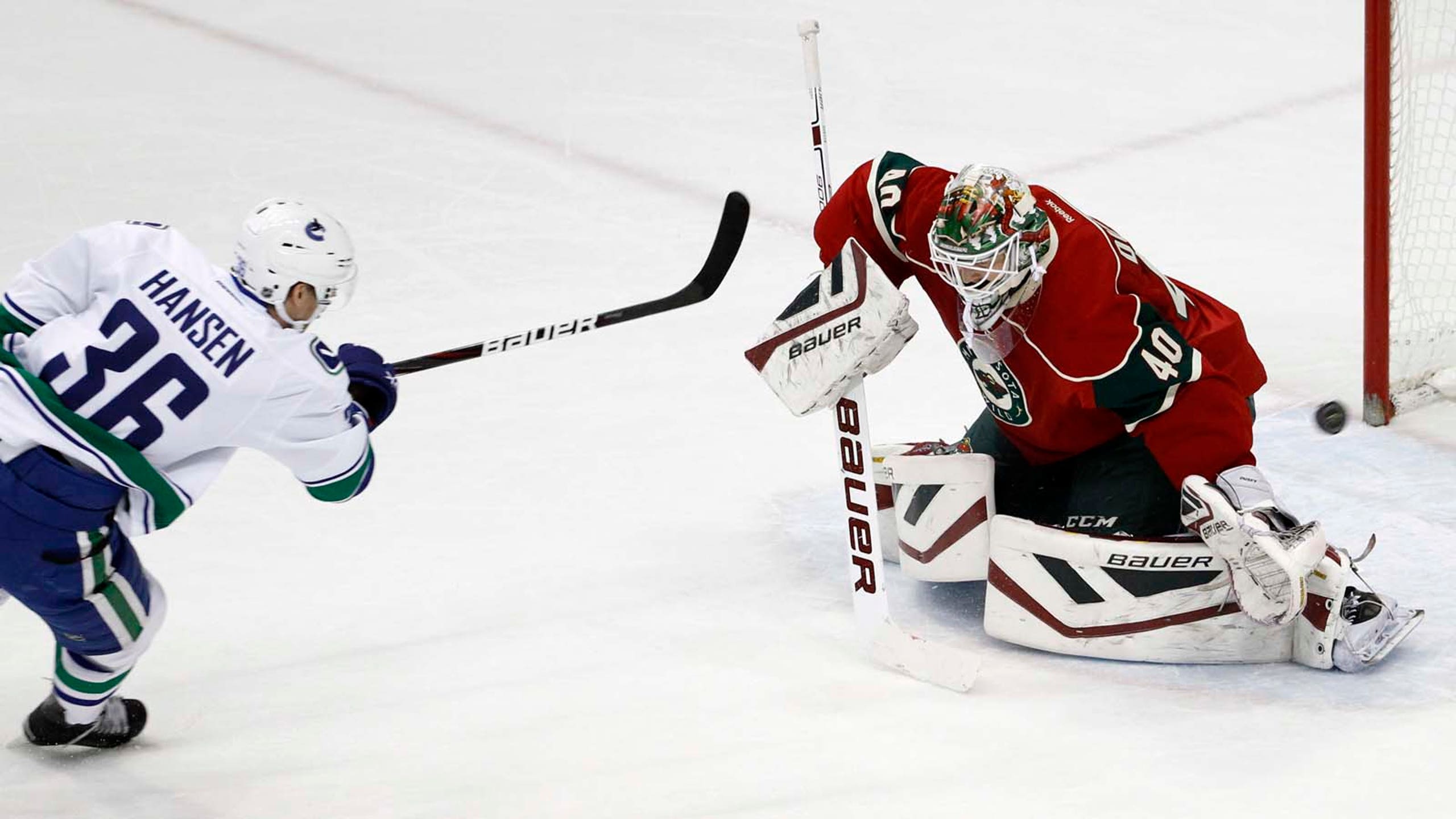 Wild vs. Canucks preview
BY foxsports • February 16, 2015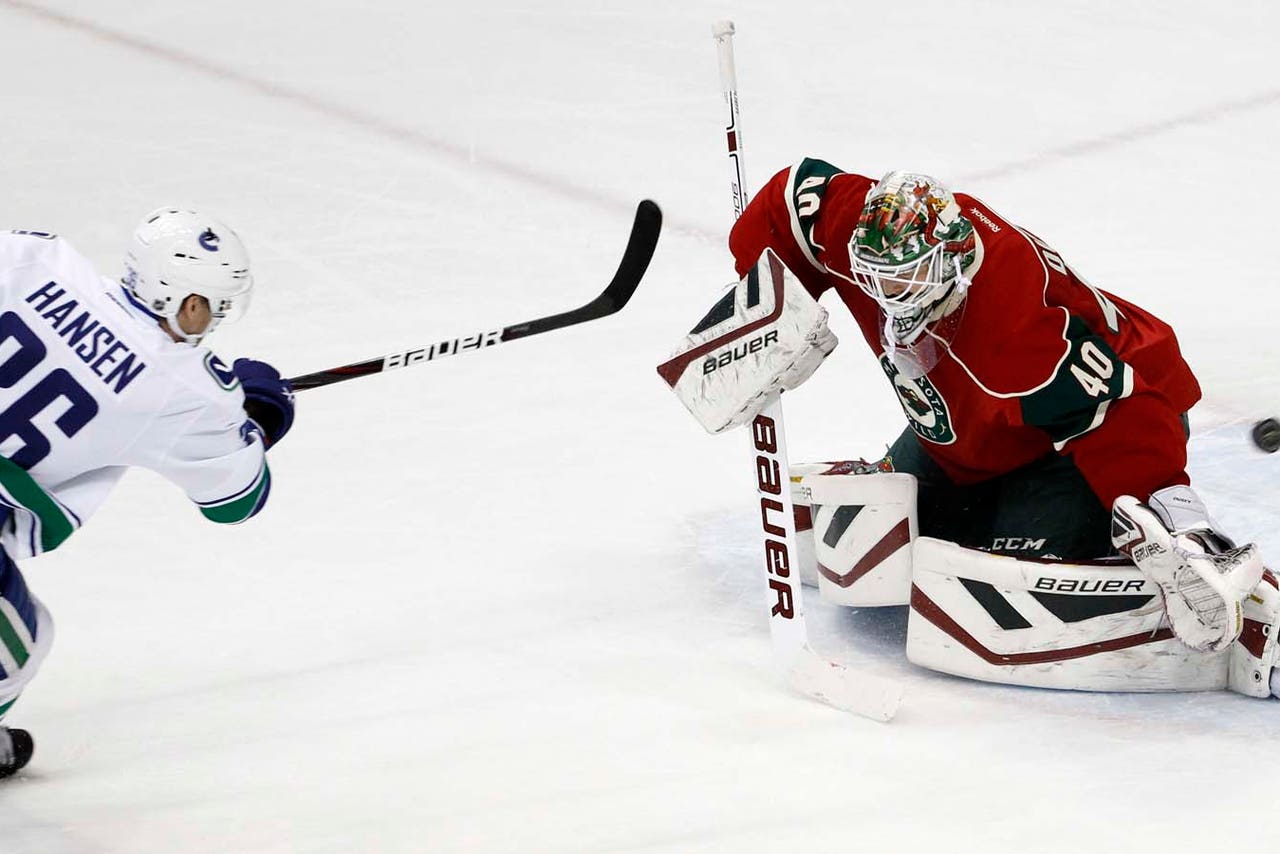 The Minnesota Wild's hot spell in front of goaltender Devan Dubnyk has them fast approaching a postseason spot in the Western Conference.
They have a chance to join the wild-card picture and can clinch a franchise-best point streak with a win Monday night over the Vancouver Canucks.
Minnesota (28-20-7) has been nearly unbeatable since acquiring Dubnyk, who is 10-1-1 with a 1.60 goals-against average and four shutouts since a Jan. 14 trade with Arizona.
"It starts from the back end -- Doober," said defenseman Nate Prosser of Dubnyk, who has allowed one or fewer goals in five of his last nine starts. "When he's making some big saves it gets everyone up, everyone going."
Dubnyk had a less-than-stellar night Saturday, allowing three goals on 27 shots, but the Wild's offense carried the load in a 6-3 win over Carolina. Thomas Vanek had two goals and Zach Parise scored his team-leading 23rd of the season.
Minnesota has won eight of ten and is on the verge of a franchise-record 11-game point streak. The Wild, who sit two points out of a wild-card spot, can also set a team mark with a perfect performance on the penalty kill in a 10th straight game.
"One win doesn't mean we're there and one loss doesn't mean we're not there," Wild coach Mike Yeo told the team's official website. "This is all just a part of the process right now. We've been climbing back in it, we're getting ourselves closer, but there is still an awful lot of hockey left this year."
Vancouver (31-21-3) has not posed a significant threat on its power play lately, ranking as the NHL's second-worst unit since Jan. 16 with a success rate of 9.3 percent.
The Canucks remain afloat in the West despite a 5-6-0 stretch that has featured several defeats against playoff hopefuls. Vancouver fell 3-2 at Calgary on Saturday and has lost twice this month to Minnesota, which chased Ryan Miller in a 5-3 home win Feb. 9.
Miller shut out Pittsburgh two nights earlier, but has otherwise struggled with a 3.13 GAA in his last nine games. Backup Eddie Lack has won his last two starts.
Vancouver's defense could be without Alexander Edler after he suffered an upper-body injury against the Flames. Edler leads the team in ice time and has a plus-10 rating.
"He plays a lot of big minutes," Miller said of the ninth-year defenseman. "Good skater, big presence. That's where you just have to have guys step up. It's hard over the course of a season, you're always losing guys to these types of things.
"(We) just got to play smart hockey and work together."
Daniel Sedin and Henrik Sedin lead the Canucks with 46 points apiece, and each has recorded a pair this season against Minnesota.
Parise has also earned two points in the first two matchups and has scored five goals in his last seven meetings with Vancouver.
Dubnyk has faced the Canucks four times this season -- the first two while he was with the Coyotes -- and has won all three starts behind a 1.67 GAA. He is 4-3-1 with a 2.46 GAA at Vancouver in his career.
---