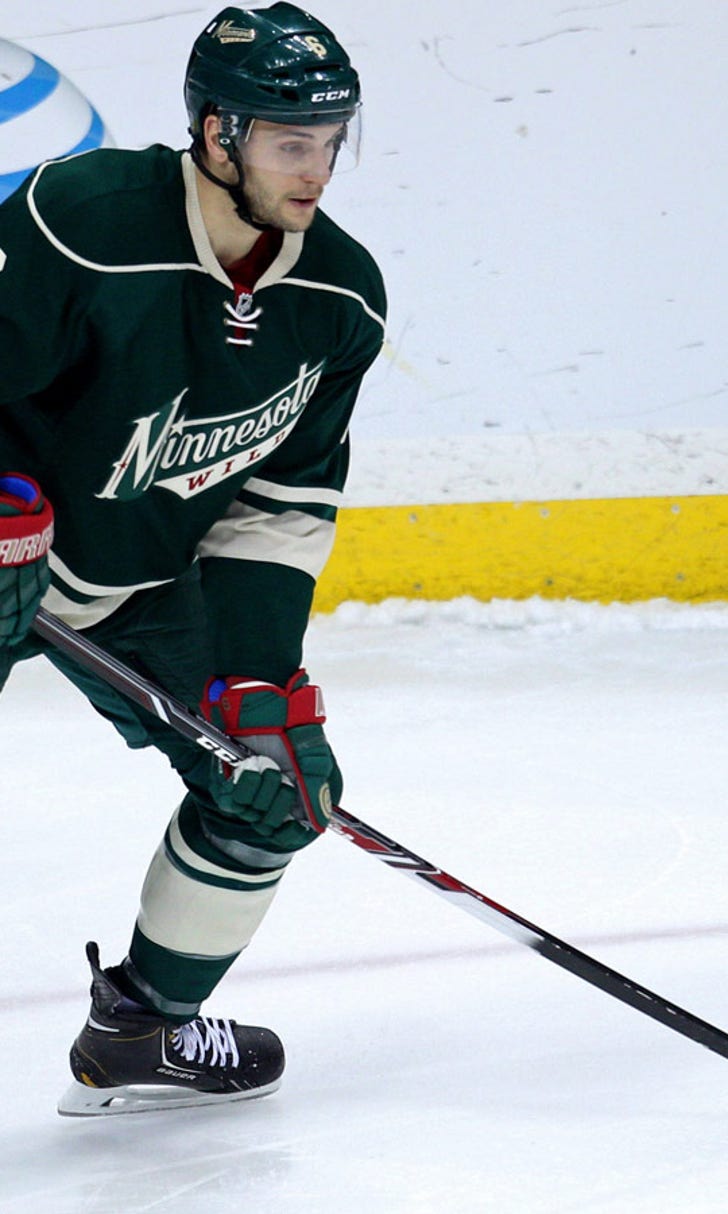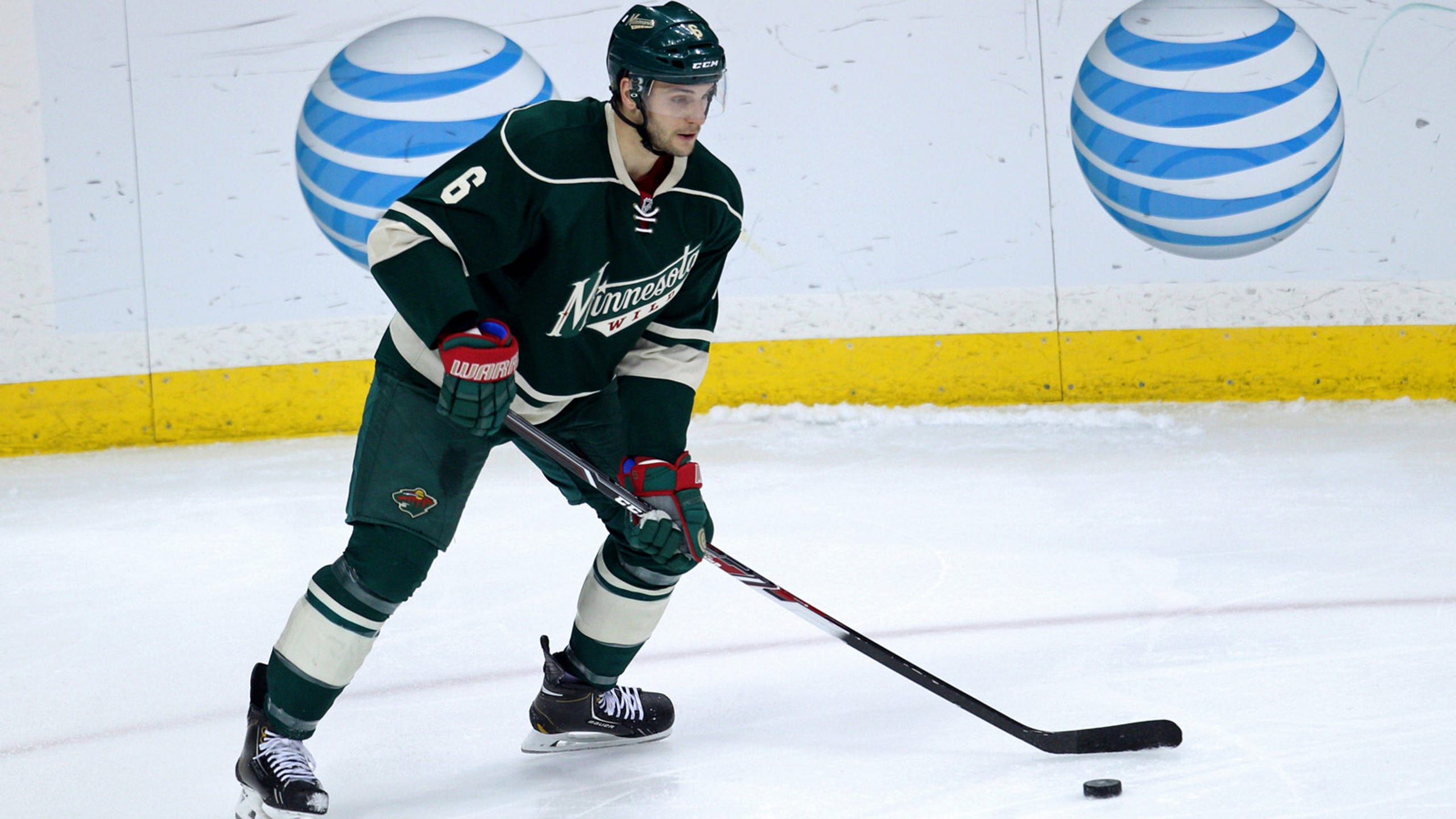 Wild put Scandella, Zucker on IR, recall Curry, Veilleux
BY foxsports • February 26, 2014
ST. PAUL, Minn. -- The Minnesota Wild are making sure they have depth in the lineup heading into Thursday'€™s game at Edmonton to begin the post-Olympic break schedule.
Minnesota recalled goaltender John Curry and forward Stephane Veilleux from Iowa of the American Hockey League on Wednesday, while placing defenseman Marco Scandella and forward Jason Zucker on injured reserve.
The depth is needed with the status of goaltender Niklas Backstrom, center Mikko Koivu and even Scandella unknown heading into Thursday, the start of a 23-game, 46-day run to the end of the regular season.
After practicing in Minnesota on Tuesday, Wild coach Mike Yeo was hopeful Backstrom and Koivu would be ready to play Thursday. Koivu, third on the team with 35 points, has returned to practice after January ankle surgery. Backstrom practiced over the weekend, but was held out Tuesday with soreness.
"It's not lower body and it'€™s not upper body," Yeo said Tuesday when asked if it was still the lingering groin injury for Backstrom, who had sports hernia surgery in the offseason. "It's somewhere the mid part of the body. Yeah, he was a little bit sore today, expect him to be on the ice tomorrow. Kept him off today, just precautionary."
Backstrom will try and practice Wednesday in Edmonton with the hope of returning. Curry would serve as Darcy Kuemper's backup Thursday if Backstrom isn't ready to play.
Curry, 29, has a 7-5-2 record, 2.08 goals-against average and .935 save percentage in 15 games with Iowa this season and was signed to a two-way contract by Minnesota on Feb. 17.
Koivu has practiced for the past week and wants to make sure he is fully recovered after taking a puck to the inside of his right foot in a game on Jan. 4.
"Well, I want to make sure I'€™m close to 100 percent when I do get back" Koivu said Monday. "We're going to make that call close to the game time and see where we'€™re at. But to have an answer for that, right now I don'€™t. It'€™s been a long wait, but still I want to make sure I can be playing at the level that I need to."
Scandella has practiced with the team after suffering a sprained knee on Feb. 4. He'€™s getting closer to returning, but Yeo wasn'€™t sure if he would be able to make it back in time for Thursday'€™s game.
"I will say that it's a possibility; I wouldn'€™t say it'€™s a probability," Yeo said of Scandella playing Thursday. "So we'll see. This is one practice that he'€™s had and he'€™s been off for a considerable amount of time, given the break, which obviously was good for the healing of the leg. But at the same time, we got to make sure we get his timing back and get him up to speed and conditioning where that needs to be too."
The Wild could still activate Scandella from injured reserve to play Thursday, given the time he's missed.
Zucker had a "minor" surgery, according to Yeo, during the Olympic break. Veilleux has one goal and 19 penalty minutes in 25 games for Minnesota this season.
Trade: The Wid also acquired forward Brad Winchester from the Chicago Blackhawks for defenseman Brian Connelly.
Winchester, 32, had 16 goals and 30 points with 85 penalty minutes for the American Hockey League's Rockford IceHogs. He was originally a second-round draft choice in 2000 by the Edmonton Oilers.
Connelly led the Iowa Wild in scoring with 32 points (5 goals, 27 assists).
Follow Brian Hall on Twitter
---