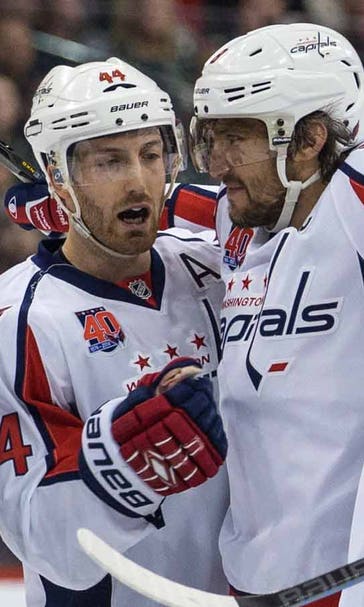 Wild lose after giving up two goals while 4-on-4
BY foxsports • March 19, 2015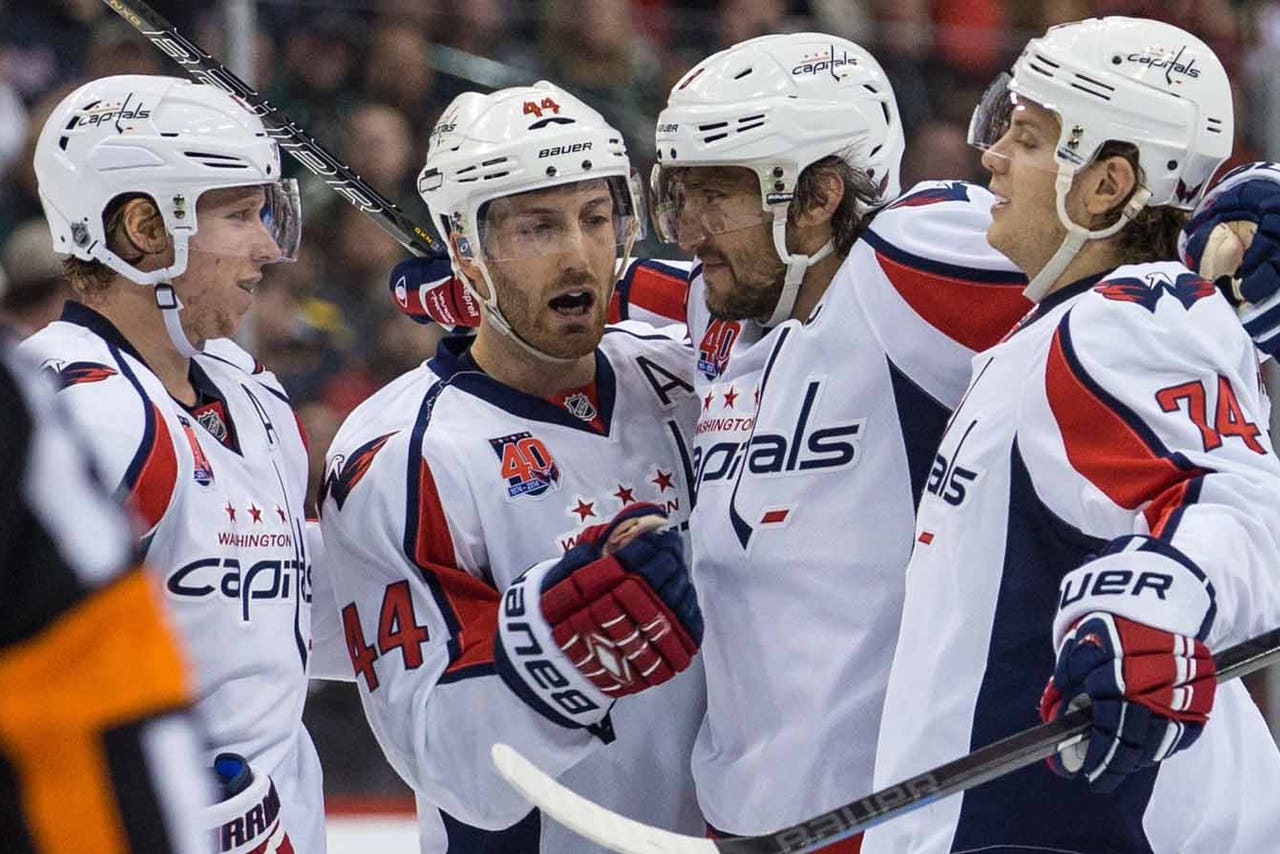 ST. PAUL, Minn. (AP) -- Minnesota's home woes continued -- thanks in large part to the NHL's leading goal scorer.
Alex Ovechkin scored two goals, helping lift the Washington Capitals past the Wild 3-2 on Thursday night.
The Wild have gone 21-6-2 since acquiring goalie Devan Dubnyk in a Jan. 15 trade with Arizona. But they've struggled at home lately, losing four of their last six in St. Paul, all one-goal losses.
"I find that in a lot of these games we're making one big mistake or there's a couple breakdowns that we're making that we haven't been making on the road lately," said Wild coach Mike Yeo, whose team has won eight straight away from home.
Ovechkin's 13th multigoal game this season improved his NHL-leading goal total to 47.
"His shot's lethal," Wild forward Chris Stewart said. "(He) probably has one of the best releases in the league. Anytime you (lose a) faceoff, a split-second, it can be in the back of the net."
Late in the second period, the Capitals scored twice during a 4-on-4 stretch to jump ahead. Minnesota's Zach Parise and Washington's Tom Wilson went to the penalty box on coincidental minors, and the Capitals went to work.
First, Ovechkin scored his 46th goal of the season with 4:35 to play in the second to put Washington on top 1-0. He blasted a shot from the top of the left circle that Dubnyk kicked out. But Ovechkin gathered the rebound in the high slot and fired it past the Minnesota goalie, who was starting his 30th straight game.
Just 39 seconds later, Evgeny Kuznetsov pounced on a turnover in front of the Minnesota net and doubled the Capitals' lead. Minnesota defenseman Jonas Brodin tried to play the puck between his skates, but lost control of it. Kuznetsov picked up the puck, put a move on Dubnyk to get him off-balance, then tucked it home for his ninth of the season.
"It was a nice goal by Ovechkin and then they capitalized on one of the few little hiccups we had tonight," Parise said. "They capitalized on that and all of a sudden it's a 2-nothing game as opposed to zero-zero and it just kind of changed the complexion of everything, I thought."
The Wild got one back before the end of the period, as Parise fed the puck cross-ice to Folin on a late rush into the Capitals' zone. Folin beat Braden Holtby on his glove side with just 8.2 seconds remaining in the period.
But early in the third, Ovechkin put Washington on top 3-1, rifling a low shot past Dubnyk after Nicklas Backstrom won a faceoff in the Minnesota end.
Jared Spurgeon scored a power-play goal with 5:56 to play to cut Washington's lead to 3-2. Camped by the left post, he batted the puck out of midair behind Holtby for his ninth goal of the season. But the Capitals held off a furious late rush to win their third straight game.
"I thought our D did a better job as the game went on of boxing out," Washington coach Barry Trotz said. "They're just a really hungry team around the goal. They get inside position, they fight for inside position. The first period, we had people behind us too often, and I thought we did a better job in the second and third period."
Holtby stopped 28 of 30 shots, while Dubnyk made 24 saves.
"Minnesota is playing really well right now and they don't give you much," Holtby said. "They're pretty structured in their game, as much as any team we've seen. We know that when we play our game, we can be successful. That's a positive going into this last stretch."
Notes: The Capitals were 0-7-0 at Xcel Energy Center before the win.  . . . Minnesota D Matt Dumba entered with a negative plus/minus rating in just one of his previous 15 games. He was a minus-1 on Thursday.  . . . Capitals D Brooks Orpik returned to the lineup after missing four games with a lower-body injury.
---