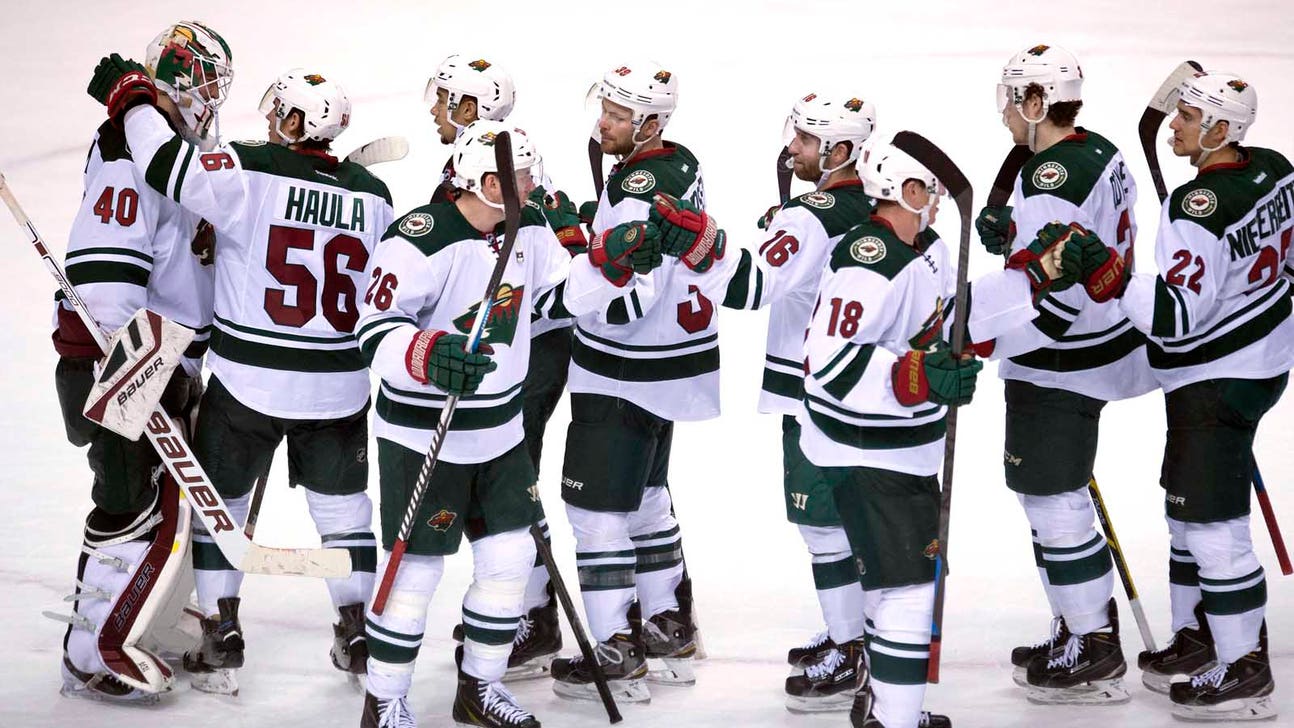 Wild hold back Canucks to earn third straight win
Published
Feb. 1, 2015 6:10 p.m. ET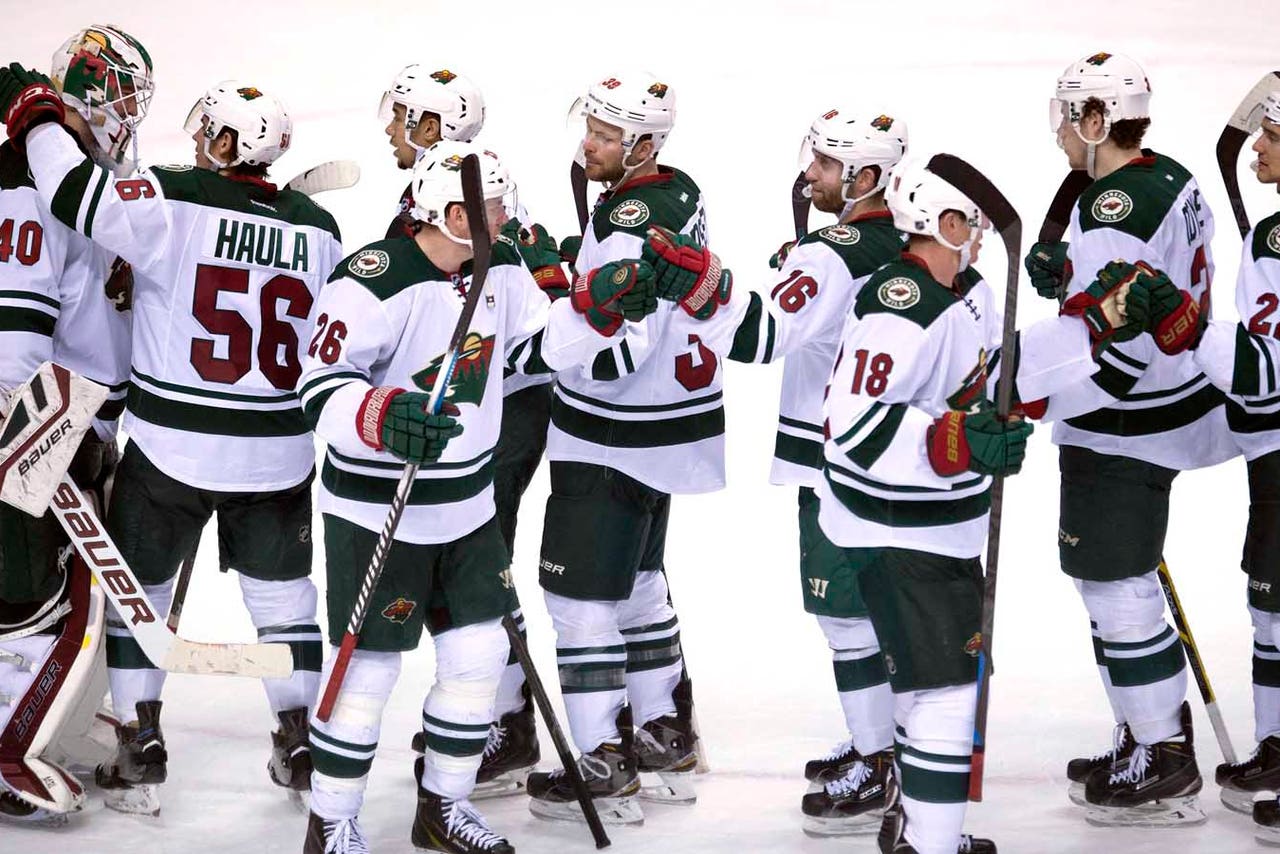 VANCOUVER, British Columbia (AP) -- The Minnesota Wild made a clean sweep on this Canadian trip.
Devan Dubnyk stopped 35 shots and the Wild beat the Vancouver Canucks 4-2 on Sunday.
Zach Parise, Jared Spurgeon, Thomas Vanek and Jason Zucker scored for the Wild. Zucker sealed it with an empty-net goal with 55 seconds left.
This marked only the second time the Wild has swept Edmonton, Calgary and Vancouver on the same road swing. The first time happened in March 2007.
"Confidence is one thing and a lot of credit has to go to (Dubnyk). Again the type of game they come out, get two or three chances and allows us to settle into the game and grab that first goal," Wild coach Mike Yeo.
Ronalds Kenins and Daniel Sedin scored for the Canucks. Ryan Miller made 16 saves for Vancouver.
Vanek scored his 10th goal of the season at 7:20 of the third period to make it 3-0. He took a pass from Mikael Granlund just past center ice, drifted to the right and shot above Miller's blocker.
Kenins and Sedin scored goals just over a minute apart to get the Canucks close.
Kenins scored his first NHL goal at 12:20 of the third, beating Dubnyk on his glove side. Sedin made it 3-2 when he converted Radim Vrbata's backhand pass from behind the net.
"We played well the last 20 minutes but it doesn't really matter," Sedin said. "When we are down 3-0 it's tough. We have to be stronger when we have those down moments in a game. Right now we are not."
Vancouver had a disallowed goal early in the third period when Alexander Edler's shot from the point was waved off for goalie interference. Vrbata was judged to have impeded Dubnyk's movement across the crease.
"Vrbata is in the crease and I can't get in my crease to where I need to be to make that save," Dubnyk said.
Two goals in two minutes in the second period derailed the Canucks' momentum.
Parise's attempted pass at 7:26 took a slight deflection off Lucas Sbisa before making its way under Miller.
The Wild were on the power play a minute later when Nino Niederreiter drove to the corner before passing back to an open Spurgeon at the point. His shot found its way through a group of bodies in front of the net for the Wild's second goal.
The Canucks tried to respond when Alexandre Burrows found an open Linden Vey in the slot, but his shot went straight into Dubnyk's chest.
Notes: The Canucks have three games left on a six-game homestand, including Tuesday against the Winnipeg Jets.  . . . Minnesota is heading back home to host a three-game homestand, starting Tuesday against the Chicago Blackhawks.  . . . This is the first time the Wild and Canucks have faced off this year, starting a three-game series.
---