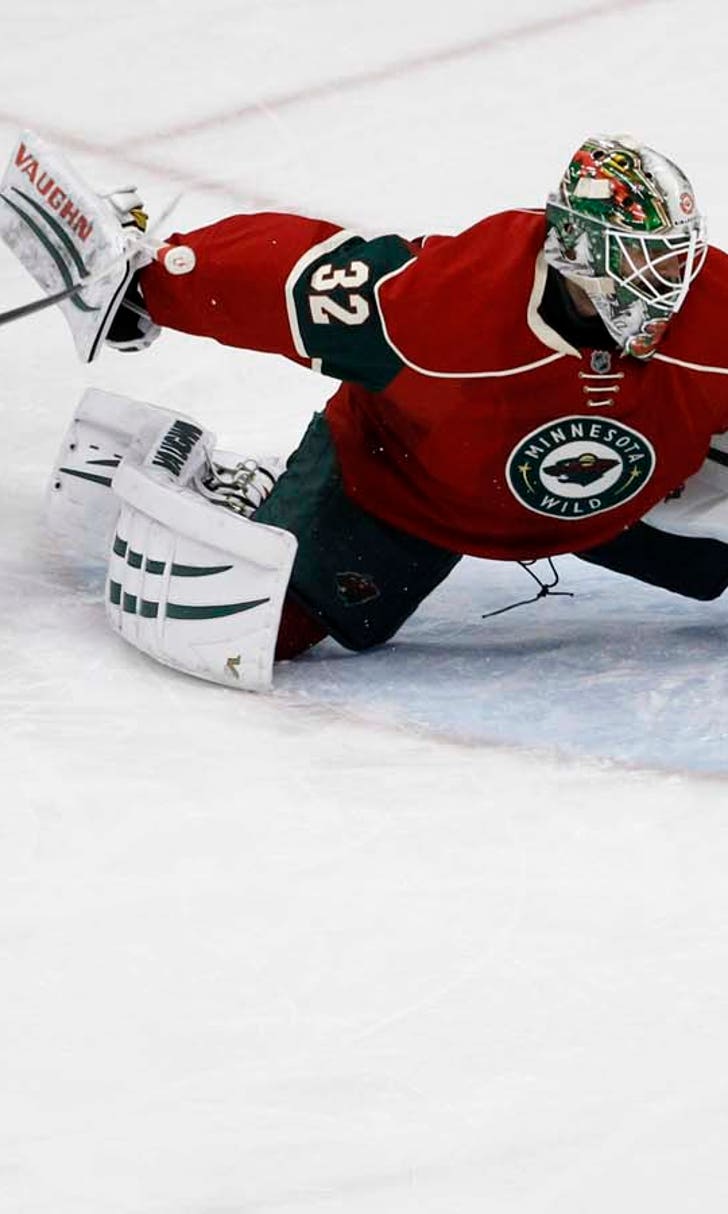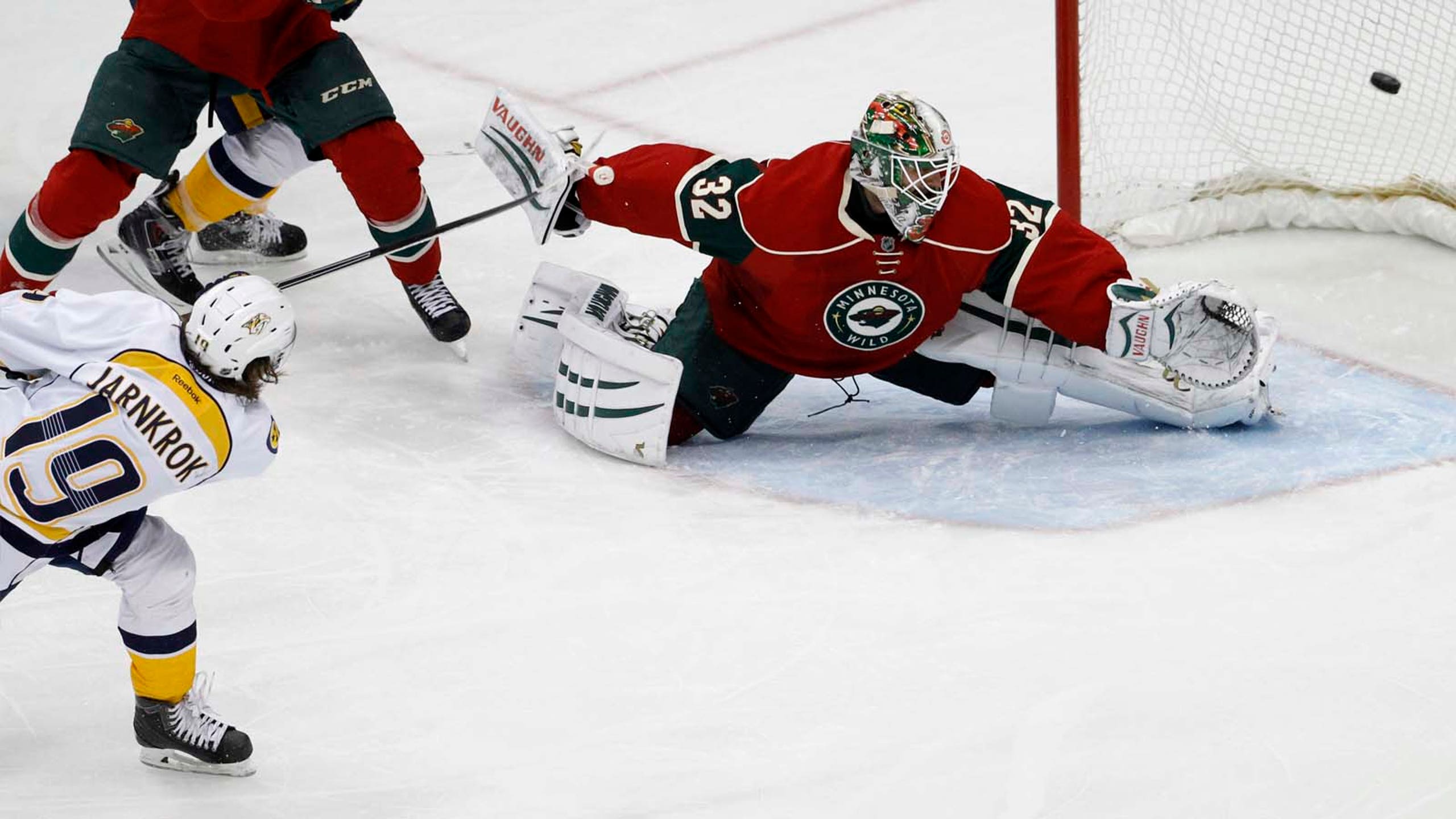 Wild hit the road, desperately seeking ways to win
BY foxsports • January 10, 2015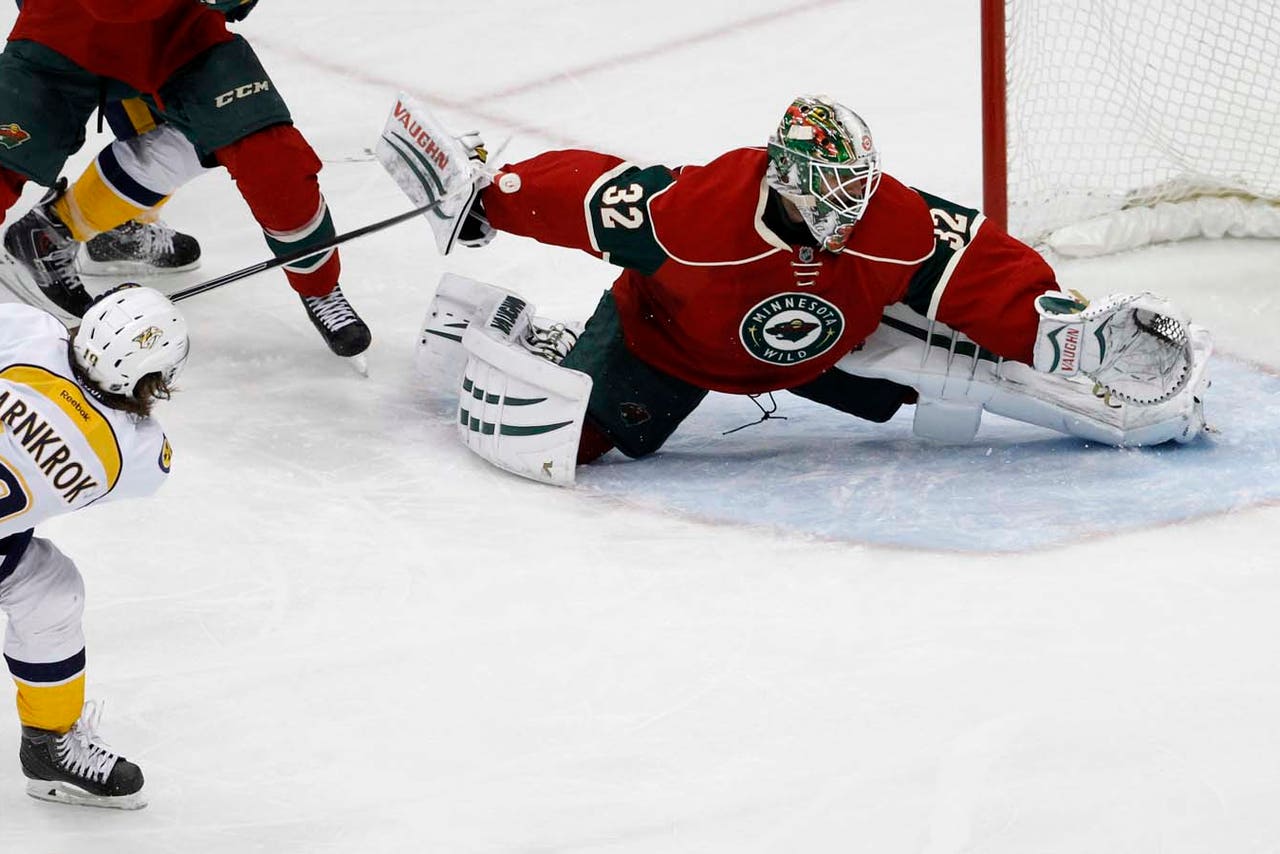 ST. PAUL, Minn. -- Thursday, the Minnesota Wild returned to their hard-working ways and felt they deserved better than a 4-2 loss to the Chicago Blackhawks.
Saturday started with a strong first period at home against the Nashville Predators. Minnesota, which had been so focused on building its game and trying to gain momentum in an increasingly lost season, was trying to dig itself out of the hole.
Momentum is a fickle phenomenon.
Slowly, any positive footing the Wild seemed to gather slipped away. The result was a 3-1 loss at home to Nashville and a 0-2-1 homestand.
"I thought in the second period in particular we started to get loose with the puck, careless with the puck," head coach Mike Yeo said. "A lot of plays were coming off the rush. A lot of chances were coming off the rush. And I think because of that we not only gave them momentum, we lost momentum in our own game."
Charlie Coyle scored his fourth goal of the season for Minnesota, and just his second since Oct. 23, but the Wild lost for the 10th time in 12 games. Goaltender Niklas Backstrom made 24 saves for Minnesota, which has dropped to last place in the Central Division.
The Wild attempted to put its struggles behind them when they returned home this week with three home games against teams currently in playoff spots. Minnesota leaves for three games on the road after getting one point in three games, an overtime loss to the San Jose Sharks on Tuesday.
"It's hard to describe," defenseman Ryan Suter said. "I've never really been through anything like this. It just seems you start to get traction and then you play the next game, you play well for parts of it, and bad things happen and you can't get out of it. It's been a roller coaster.
The Wild outshot the Predators 14-8 in the first period and the two teams were tied. Nashville scored twice in the third period to win and keep Minnesota reeling as it leaves for a road trip starting Sunday in Chicago. The Wild play in Pittsburgh and Buffalo, as well.
After the talk of focusing on the process and not the result, one thing is clear for Minnesota as it leaves town.
"Got to win, got to start winning some games," said forward Zach Parise, who returned to the lineup Saturday. "There's really not much more of a message than start winning."
And the Wild have their preferred timeframe, as well.
"We've got to be better," Coyle said. "We've got to turn this thing around. And it's got to happen soon."
Yeo called Saturday's effort a "different type of game, similar type result." Results are getting more important as the season continues.
"We've got to win games," Yeo said. "We have to find ways to win hockey games, and as lame as that might sound, that's what it is. It's executing, it's making a tape-to-tape play when there's an opportunity there. It's grabbing the lead when there's an opportunity there or making sure that you prevent goals against in certain situations."
Minnesota had three power-play opportunities in the second period with a chance to take a lead. The Wild were 0 of 5 on the power-play in Saturday's game.
"I don't know if it's just a mindset or what," Coyle said. "We're in a slump right now, so maybe one bad thing goes wrong and it's tougher to get out of it. When things are going well and you have a bad power play, you keep playing well and things are positive, so I think we just need to get back to that positive mindset. That's what going to get us out of this slump."
Yeo is asking for improvement across the board.
"When you're losing games the way we are right now, everything is the issue," Yeo said, later adding: "I don't want to say it's mental. It's mental, it's physical, it's a focus, it's an execution. It's been something different from one night to the next. But I would say as much as anything else we need to make sure we bring an attitude that we're going to be at our best for 60 minutes."
Follow Brian Hall on Twitter
---