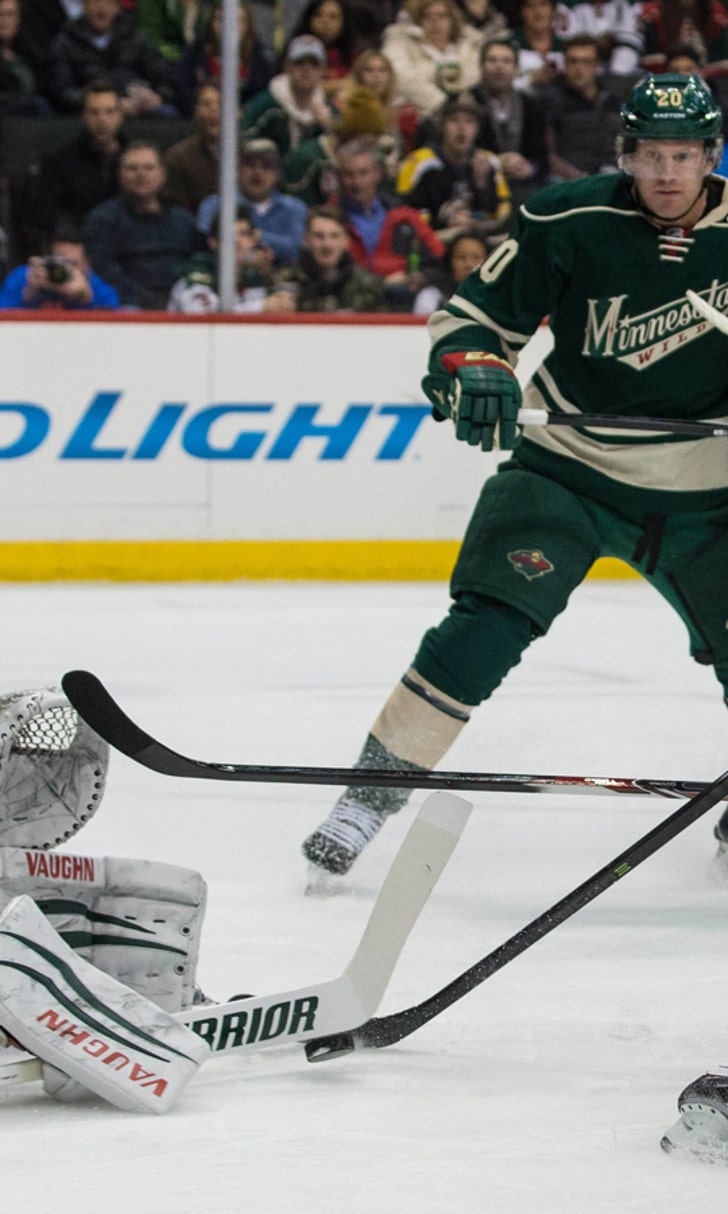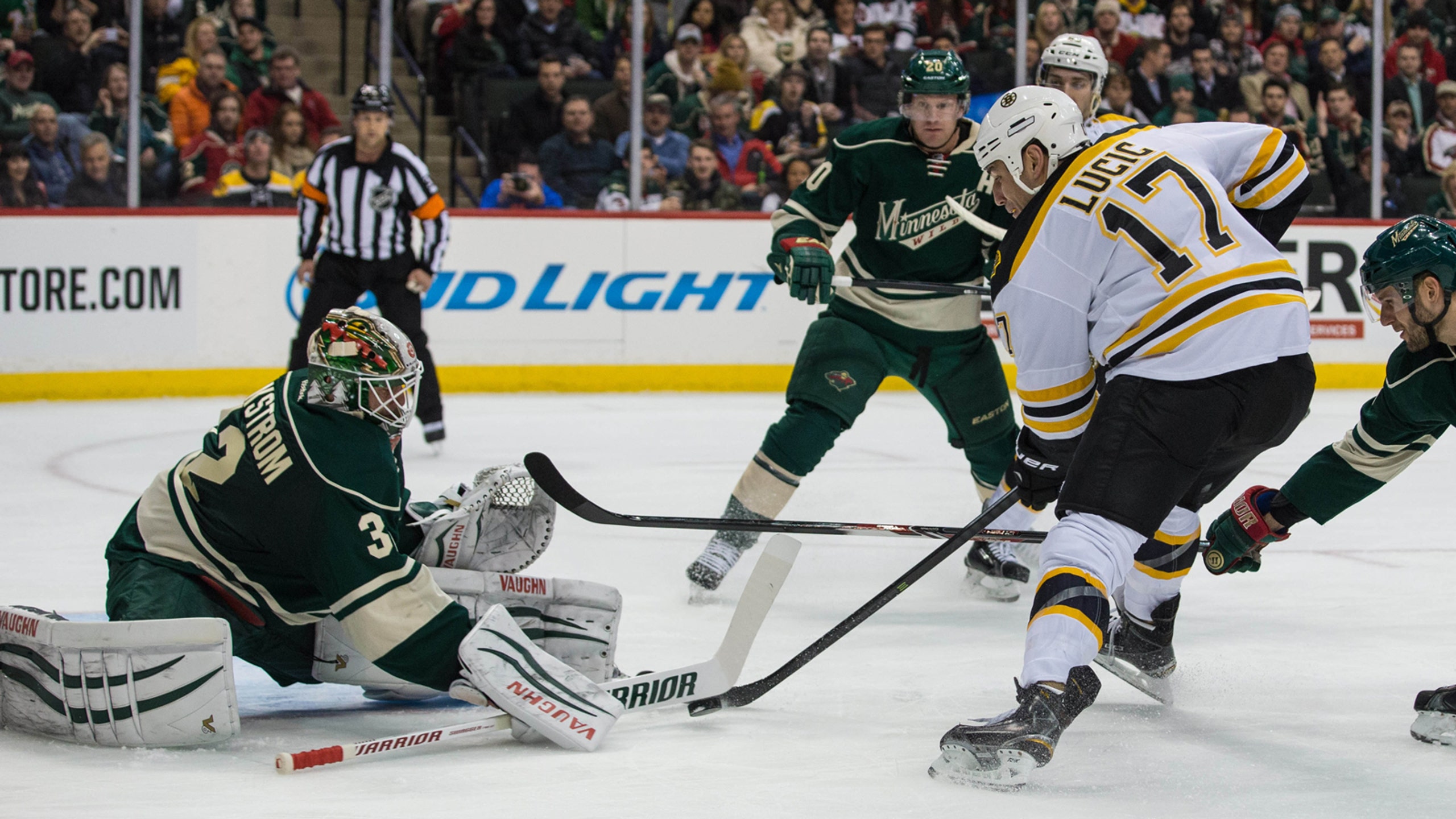 Wild getting frustrated as losses pile up
BY foxsports • December 18, 2014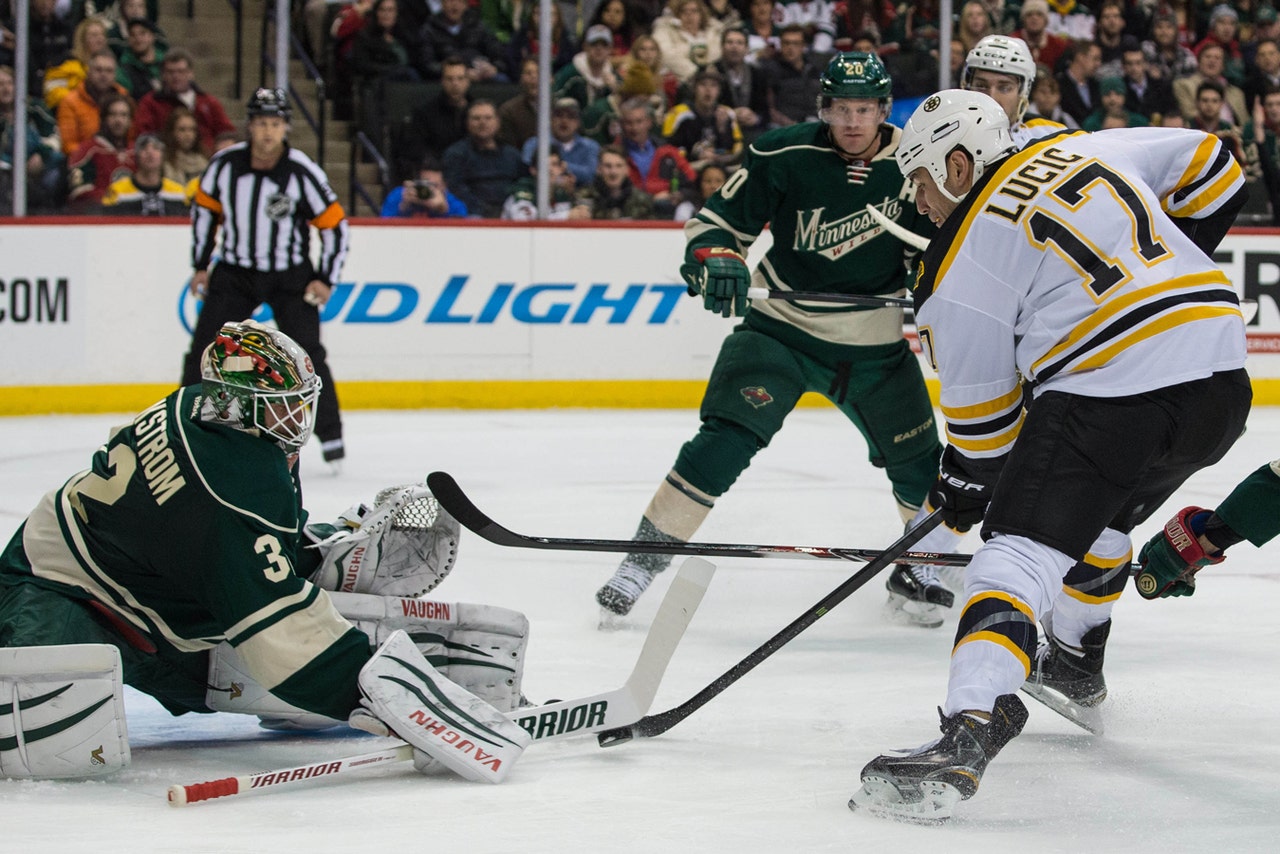 ST. PAUL, Minn. -- Zach Parise was visibly frustrated. The Wild's veteran forward didn't have to say anything to make that clear.
Just minutes after his team lost 3-2 in overtime to visiting Boston, Parise was the only player in the locker room as a media horde approached him. Someone had to answer questions about how Minnesota lost its second game in as many days, the first back-to-back losses since Nov. 11.
As the Wild continue to tread water in the Western Conference, they need wins. Two consecutive losses won't do Minnesota any good as it tries to climb the standings.
"We've got to stop losing," Parise said bluntly.
The Wild played well enough in stretches to win Wednesday's game. Minnesota outshot Boston 37-25, including a 20-5 advantage in the second period. Three different Wild plays hit the post. Minnesota even had a 5-on-3 power play but came up empty on that, too.
One day after a sluggish second period cost the Wild its road game against the Chicago Blackhawks, it was hard to point at one momentum shift that prevented Minnesota from getting back in the win column. The bottom line, though, is that the confidence is admittedly disappearing from the Wild locker room.
"There's no doubt, 100 percent it is," Wild head coach Mike Yeo said after the game when asked if his team's confidence is down. "And it's easy to say we're big boys; we've got to toughen up. That's the line that we have to walk as a staff, that we have to find that right balance. We can't just sit here and feel sorry for ourselves that we didn't win that hockey game. We did a lot of good things. Well, if it wasn't enough, we're better than that. Let's be even better next game."
There were certainly positives for the Wild in Wednesday's game. After Boston scored the first goal 5:06 into the game on a rebound by Carl Soderberg, Minnesota's Kyle Brodziak responded 27 seconds later to knot the game at 1. It was an important answer to the Bruins' early goal and gave the Wild a much-needed boost.
Later in the period, though, Patrice Bergeron snuck a puck past Wild goalie Niklas Backstrom after his dump-in from the blue line took a funny hop on the ice in front of Backstrom and found the back of the net. That made it a 2-1 Bruins lead late in the first period. For a Wild team already lacking confidence, a goal like that didn't do much to boost the morale.
"It sucks. I feel stupid to let in a goal like that," said Backstrom, who made 22 saves in the loss. "I think it was going to the corner and just hit the ice, bounced up, changed direction, went into the net. It's not the first time it's happened, but every time you let in a goal like that, it sucks."
Just when it looked like the Wild might be heading for their second regulation loss in two games, Minnesota scored a fluky goal of its own. Jason Pominville was credited with the goal after a puck bounced off his skate and in. Defenseman Ryan Suter followed up his initial shot and hit the rebound with his stick. The puck found Pominville and snuck past Niklas Svedberg for the equalizer.
It wasn't pretty, but the Wild will take goals like that during their current funk.
"I just shake my head again," Pominville said of his goal, his seventh of the year. "It's one of those where if you go towards the net, something good's going to happen."
Pominville's goal helped the Wild earn one point Wednesday, but Boston's Loui Eriksson prevented Minnesota from getting that all-important second point. Eriksson scored 1:30 into overtime to give Boston the 3-2 win.
Meanwhile, the Wild were left searching for answers after a stretch of up-and-down play hit another low point Wednesday.
"It's a fine line even for us as a staff right now," Yeo said. "Normally what you do is you look at that game and you say, 'If we play that way you're going to get rewarded,' and that's what you focus on. And obviously we know that we need wins, so it's tough."
With the loss, Minnesota now has 34 points (16-12-2) in 30 games. The Wild haven't had back-to-back wins since a four-game winning streak in mid-November. Since then, they've had a pattern of win-loss-win-loss for 11 straight games until Wednesday marked the second consecutive defeat.
There's still plenty of hockey left, but the fact is the Wild are looking up at nine other teams in the Western Conference standings. That makes Wednesday's loss even more glaring for a team desperately needing victories.
"It's frustrating when you're in those tight games. We've battled back, just finding ways to lose instead of finding ways to win," Pominville said. "Good teams right now find ways to win. We're struggling to find ways to win."
Follow Tyler Mason on Twitter
---