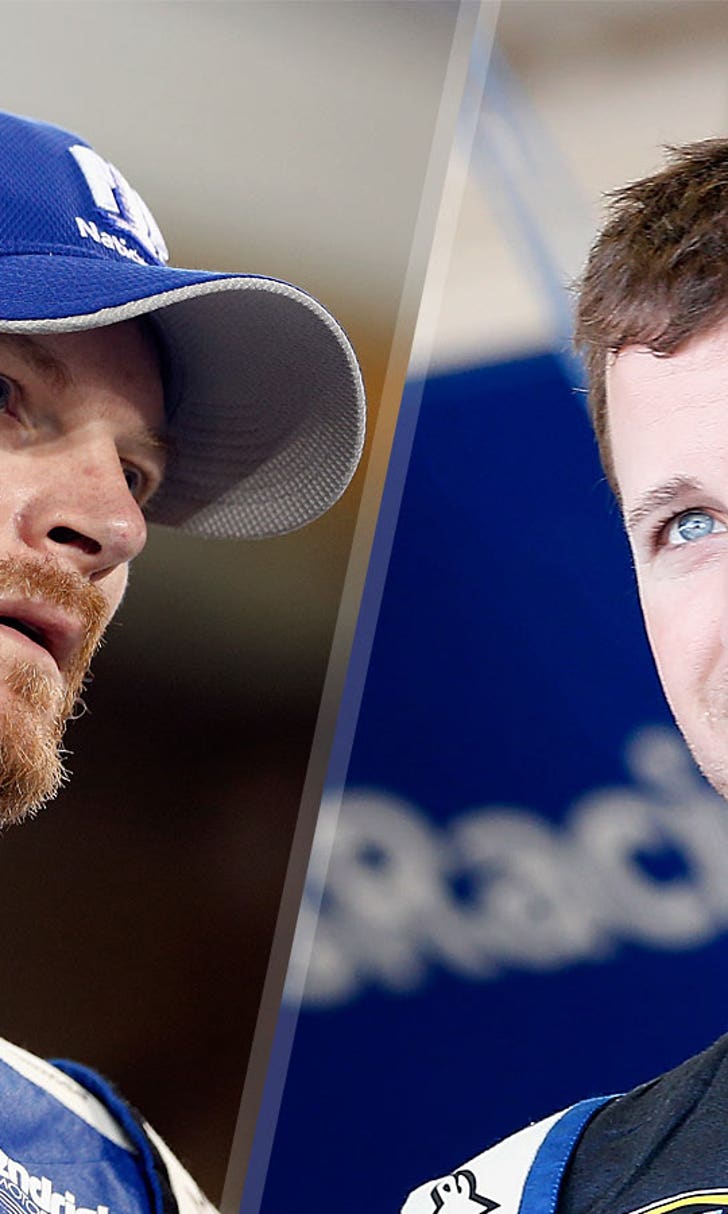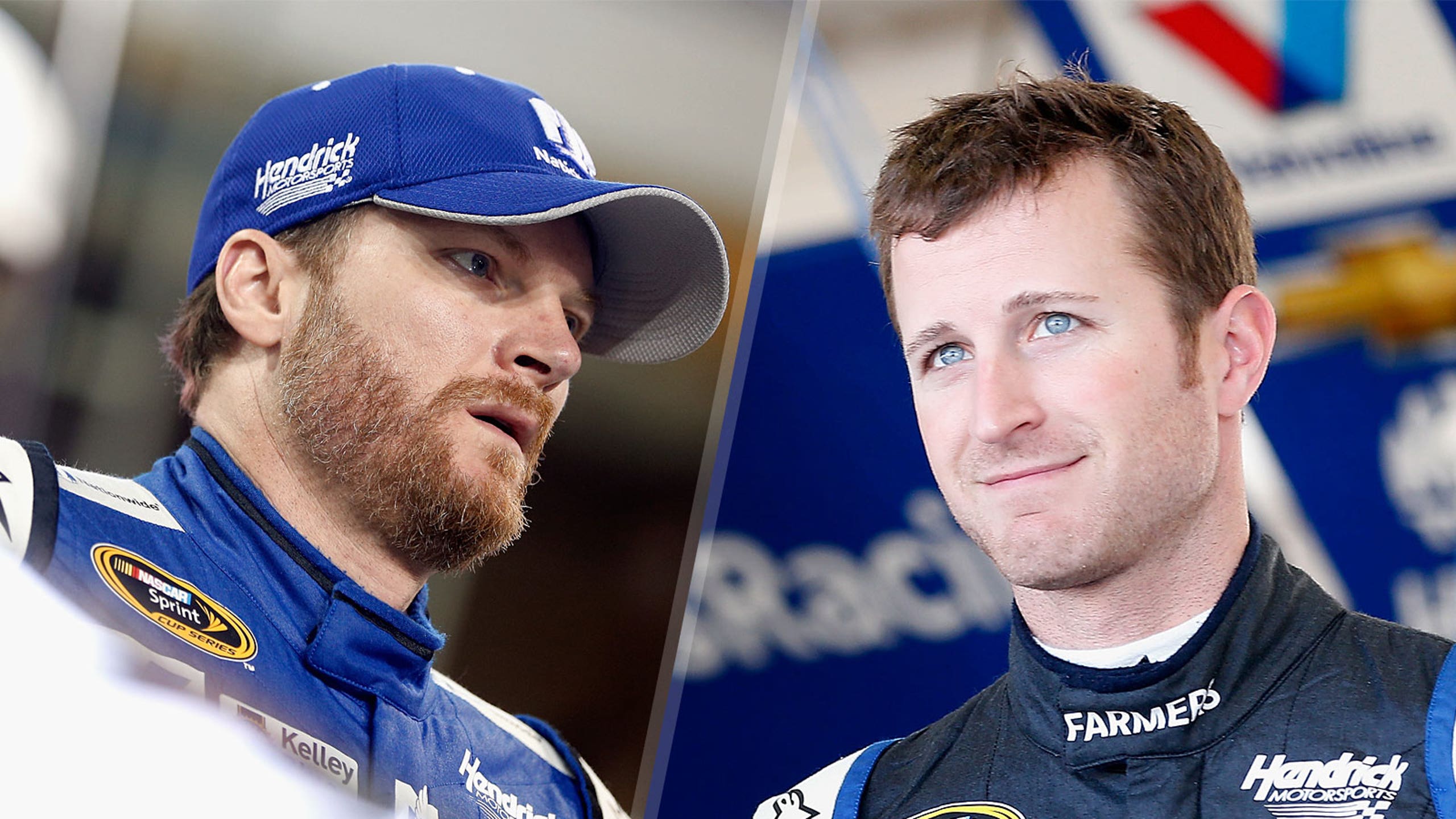 Wild-card weekend leaves Kahne happy, Earnhardt Jr. sad
BY foxsports • January 11, 2016
There is a reason it is called the NFL's wild-card weekend.
It's because it can leave the fans of the respective teams involved in wildly different moods when it is over -- and so it was for Hendrick Motorsports teammates Kasey Kahne and Dale Earnhardt Jr.
Kahne, a fan of the Seattle Seahawks, was happy when his team advanced in the NFL playoffs (even though it took the Minnesota Vikings missing a short field goal at the end of the game to do it.) Spicing up things for Kahne was the fact that one of his car's primary sponsors, Great Clips, has its corporate headquarters located in Minneapolis, right in the heart of Vikings' country.
Kahne took to Twitter to make a pre-game bet with some of the Great Clips' folks, but eased up on them a bit when it came time to collect.
Then there was Earnhardt Jr. He's a Washington Redskins' fan -- and after a great start to Washington's wild-card effort vs. the Green Bay Packers, things fell apart in the second half. All you had to do to feel Earnhardt's anguish was follow the ups-and-downs of his day as a fan on Twitter.
I went to Lambeau field years ago with @mattkenseth to see them beat my Skins. These Packer fans tonight are way off cadence.

— Dale Earnhardt Jr. (@DaleJr) January 11, 2016
.@packers at midfield with the lead. This is trending the wrong way. ? need a stop!!!!!!

— Dale Earnhardt Jr. (@DaleJr) January 11, 2016
Kahne's reward as a Seahawks' fan is a date with the top-seeded Carolina Panthers this Sunday in Charlotte, N.C., in the divisional round of the NFC playoffs.
At least Earnhardt had another football game to look forward to Monday night. After he was asked on Twitter about Monday's college football national championship game between Alabama and Clemson, he admitted his public-relations man at JR Motorsports, Mike Davis, had a heavy influence.
And it appeared Earnhardt was moving on to that game while hoping for a brighter future with the Redskins beginning next year.
Give our GM about 2 more drafts and FA periods and @Redskins are fighting for a NFC championship.

— Dale Earnhardt Jr. (@DaleJr) January 11, 2016
---
---