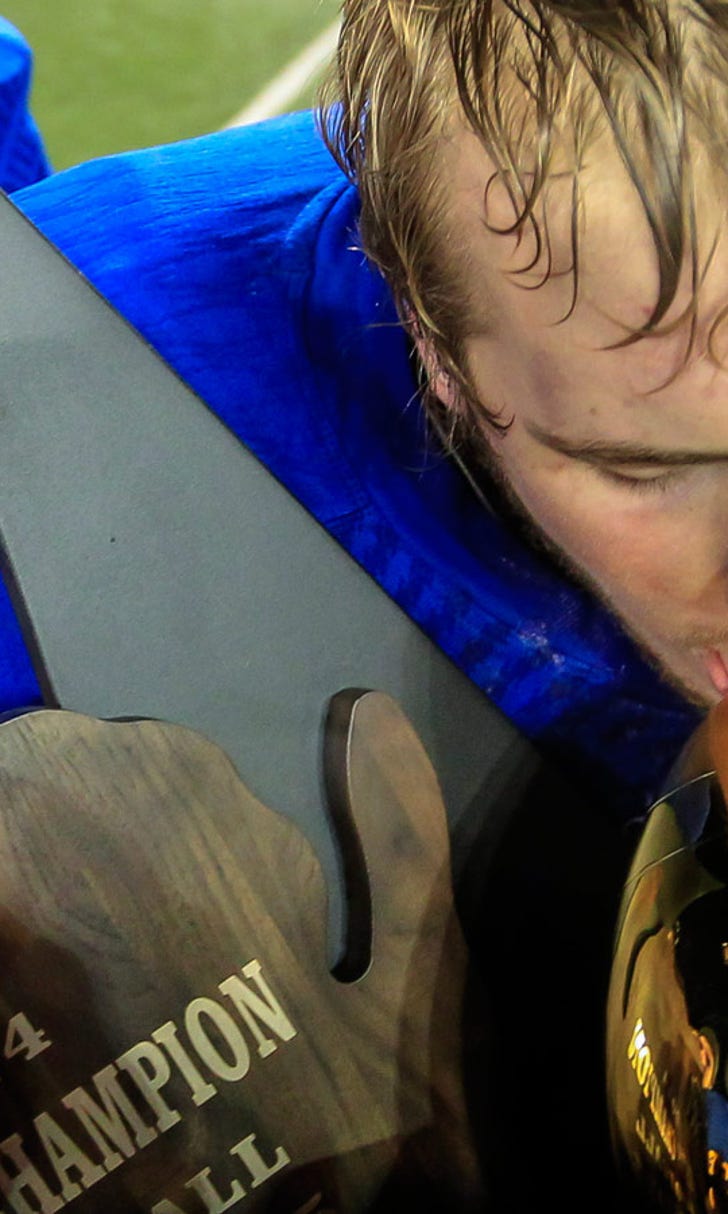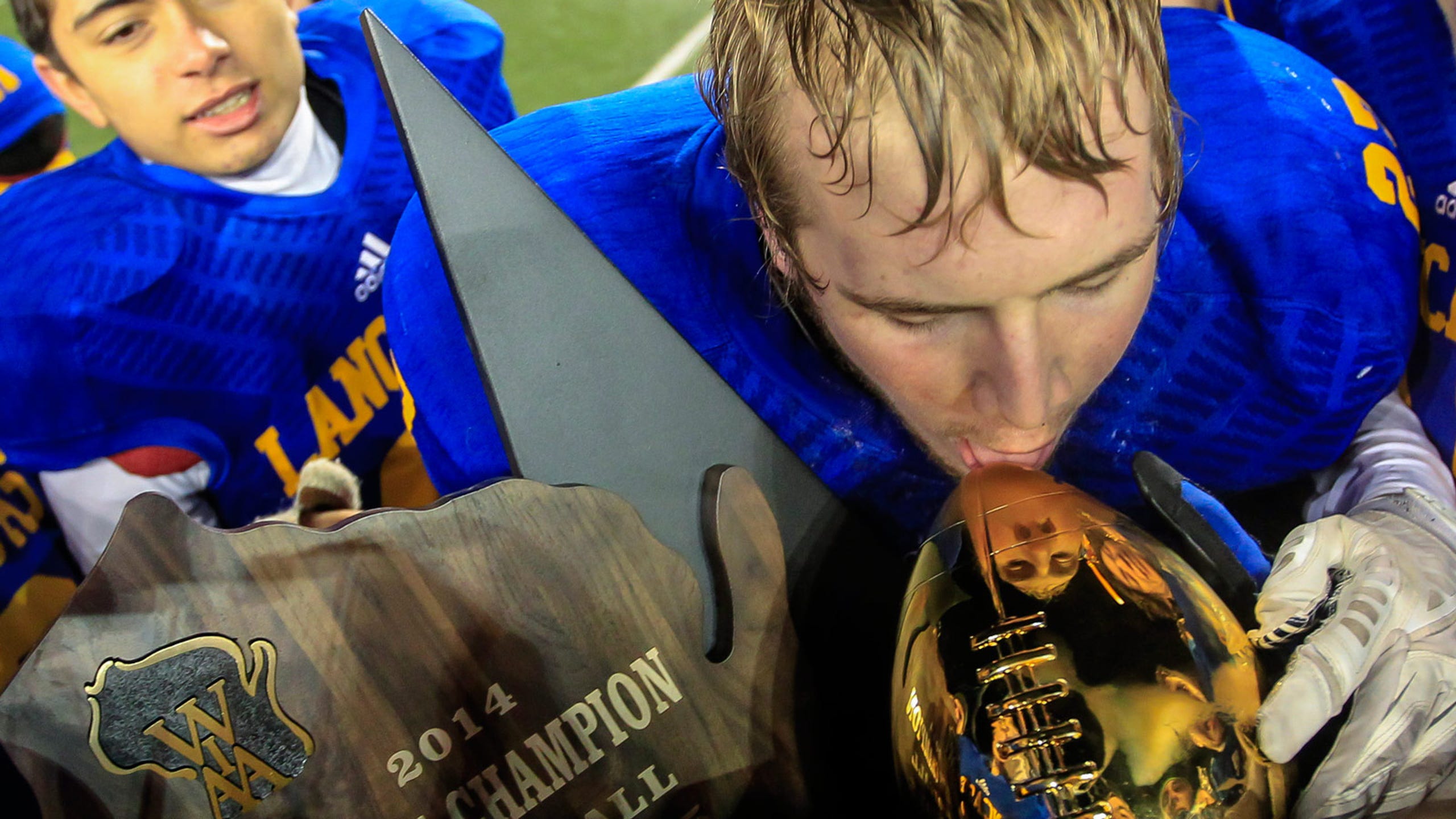 WIAA D-5: Lancaster finally wins state title with victory over Amherst
BY foxsports • November 20, 2014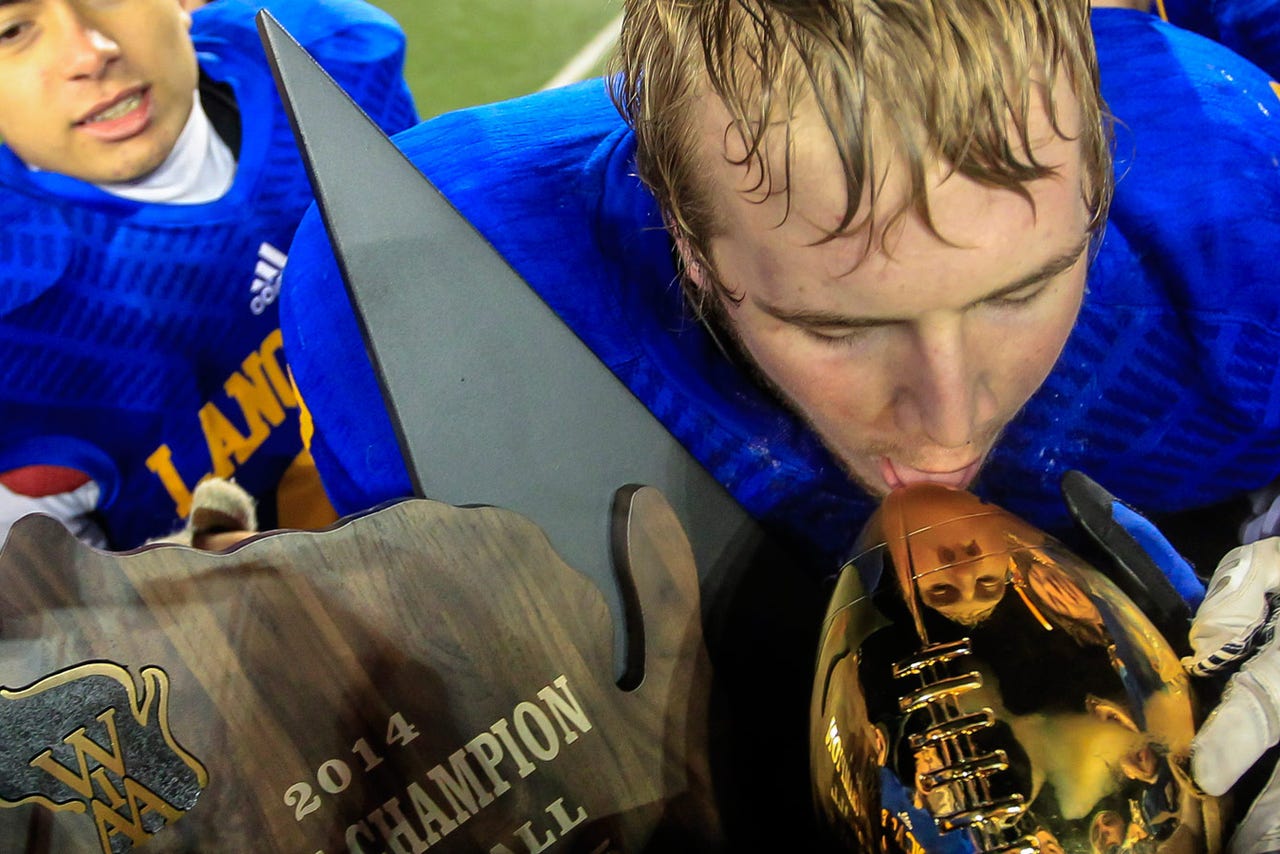 MADISON, Wis. -- Three times a bridesmaid, Lancaster finally got to be the bride.
After losing in the state title game in each of the past three seasons, the Flying Arrows won the WIAA Division-5 state championship on Thursday, beating Amherst 41-21 with a dominating rushing offense.
The two teams were tied at 14 early in the second quarter, but the Flying Arrows took advantage of three Amherst turnovers, including one critical Falcons fumble deep in Lancaster territory just before halftime, to surge ahead.
TURNING POINT
With less than 30 seconds remaining in the second quarter and trailing 21-14, Amherst had first-and-goal at the Lancaster 10-yard line. Quarterback Garrett Groshek took the ball and ran for seven yards, but was hit by Andy Ryan, fumbling at the 3-yard line. Lancaster's Tyler Glass recovered and the Flying Arrows gained possession. They kept their lead and stole both the scoring opportunity and the momentum from the Falcons.
THREE STARS
Tyler Glass, Lancaster -- Glass ran for 169 yards and three touchdowns on 21 carries, powering the Flying Arrows' ground attack. He also caught the only pass he was thrown for a 28-yard score. Glass added a pair of tackles and a crucial fumble recovery on the other side of the ball.
Andy Ryan, Lancaster -- Ryan was all over the field on defense Thursday, racking up 13 total tackles and forcing the fumble that Glass recovered to thwart an Amherst scoring chance. Ryan also broke up a pass.
Garrett Groshek, Amherst -- Despite his second-quarter fumble, Groshek's one-man offense gave the Falcons a chance. He was 12-of-26 passing for 143 yards and also ran 30 times for 157 yards and a rushing touchdown.
TITLE TALK
"I couldn't be more proud of our kids -- especially our seniors -- to win silver the past three years and now finally win the gold." -- Lancaster head coach John Hoch
CLICK HERE FOR FULL GAME HIGHLIGHTS
---