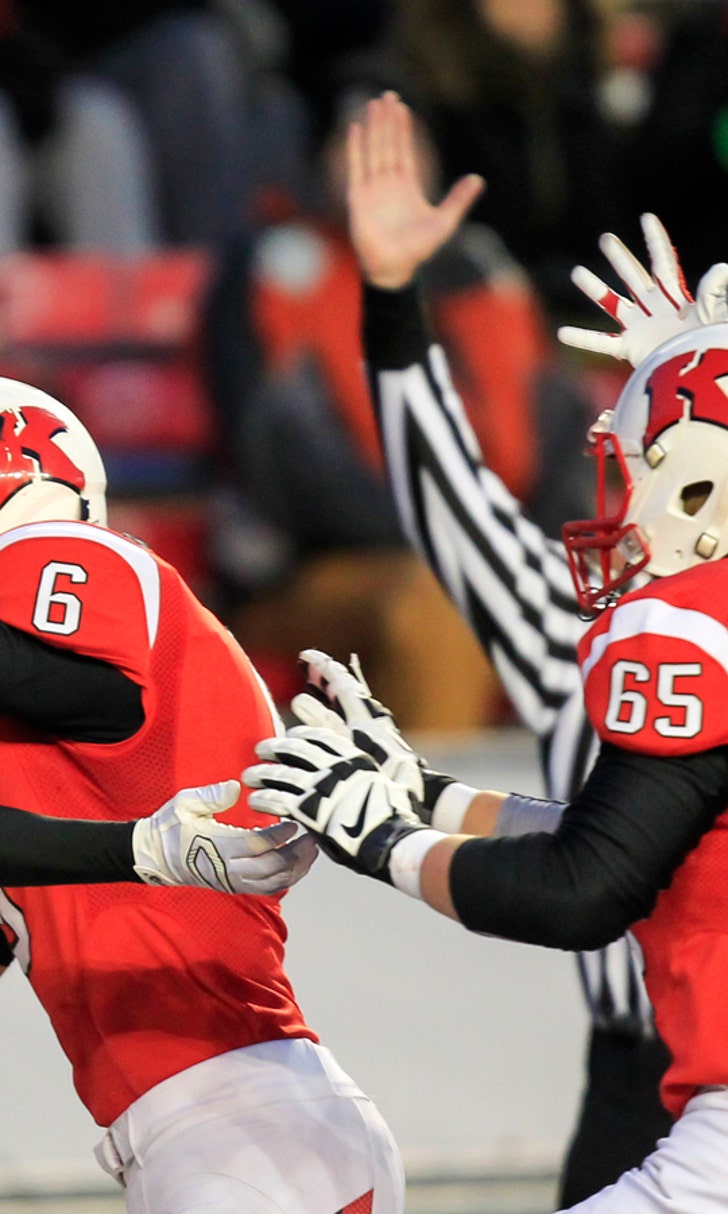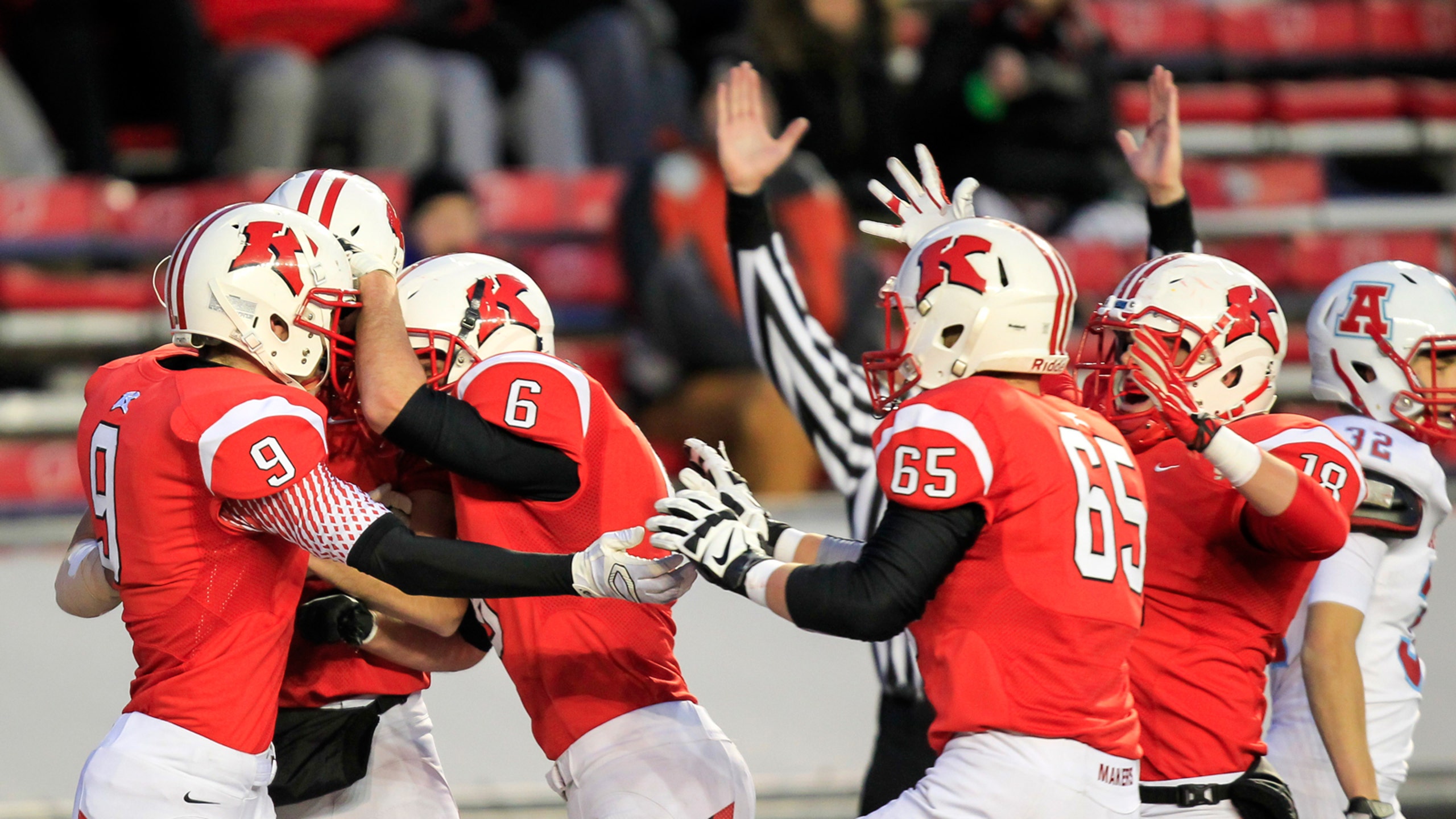 WIAA D-1: Kimberly takes down Arrowhead
BY foxsports • November 21, 2014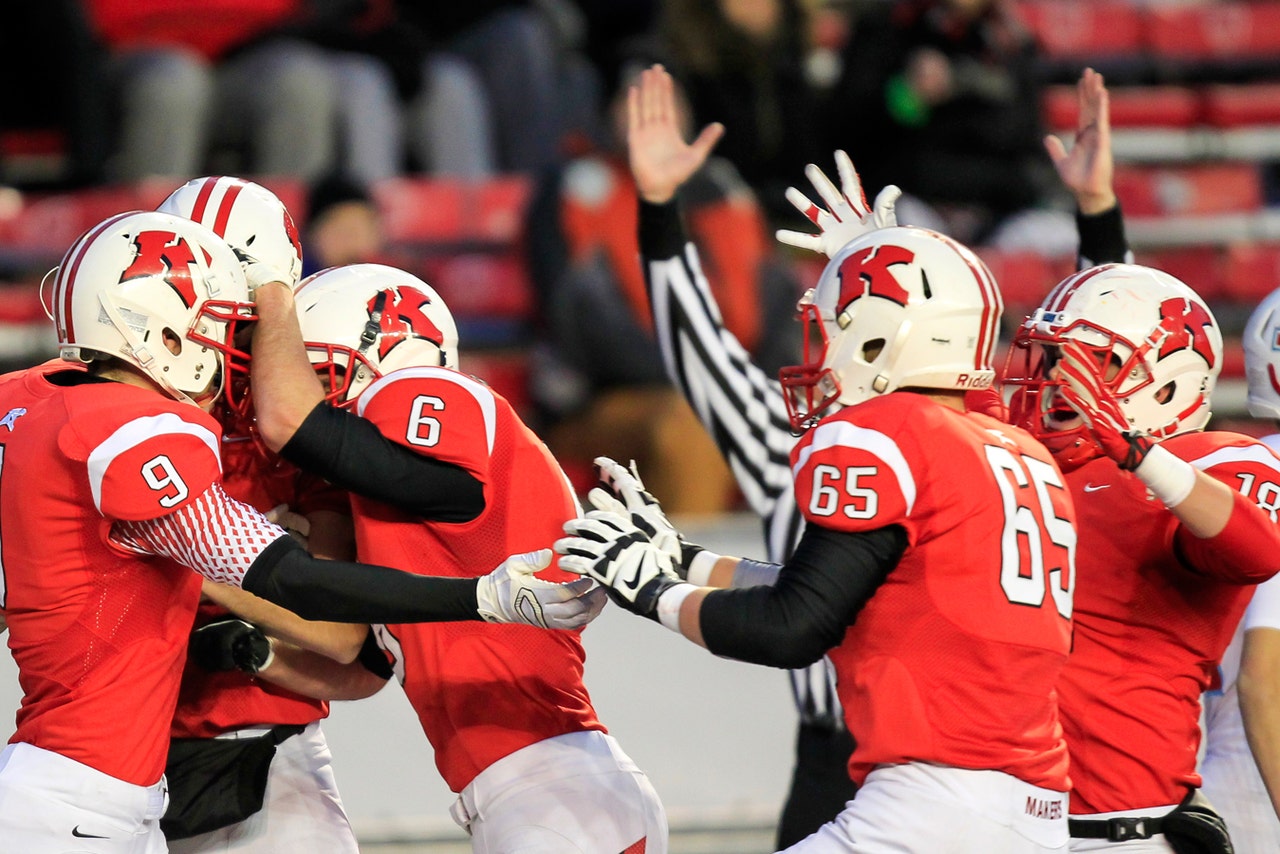 Kimberly used a punishing rushing attack to win Thursday evening's WIAA Division 1 state championship in decisive fashion, 31-6 over Hartland Arrowhead.
Kimberly racked up 311 rushing yards as a team and controlled the contest virtually throughout.
Blair Mulholland led the Papermakers in a game that, interestingly enough, featured two defending state champions, churning up 152 yards on the ground, to go along with a pair of touchdowns. Kimberly ended the 2014 campaign a flawless 14-0; Arrowhead ended its stellar season with a 10-4 overall mark.
TURNING POINT
This game's turning point? Try the entire first half, when Kimberly outgained Arrowhead 298-111. Kimberly scored touchdowns on all four of its first-half possessions, taking a 28-6 advantage into the break. The Papermakers scored 21 points in Friday's second quarter alone.
THREE STARS
-- Blair Mulholland, Kimberly -- The Papermakers' top ball-carrier made hay all game, averaging 5.6 yards per attempt on 27 carries of the football.
-- Austin Weyenberg, Kimberly -- The Papermakers' signal-caller was extremely efficient, completing 8 of 9 passes for 129 yards, while also accounting for two total touchdowns on the night. He also threw nary an interception.
-- Andrew Hessler, Arrowhead -- The Warhawks' defensive stalwart produced a game-high 13 tackles.
---