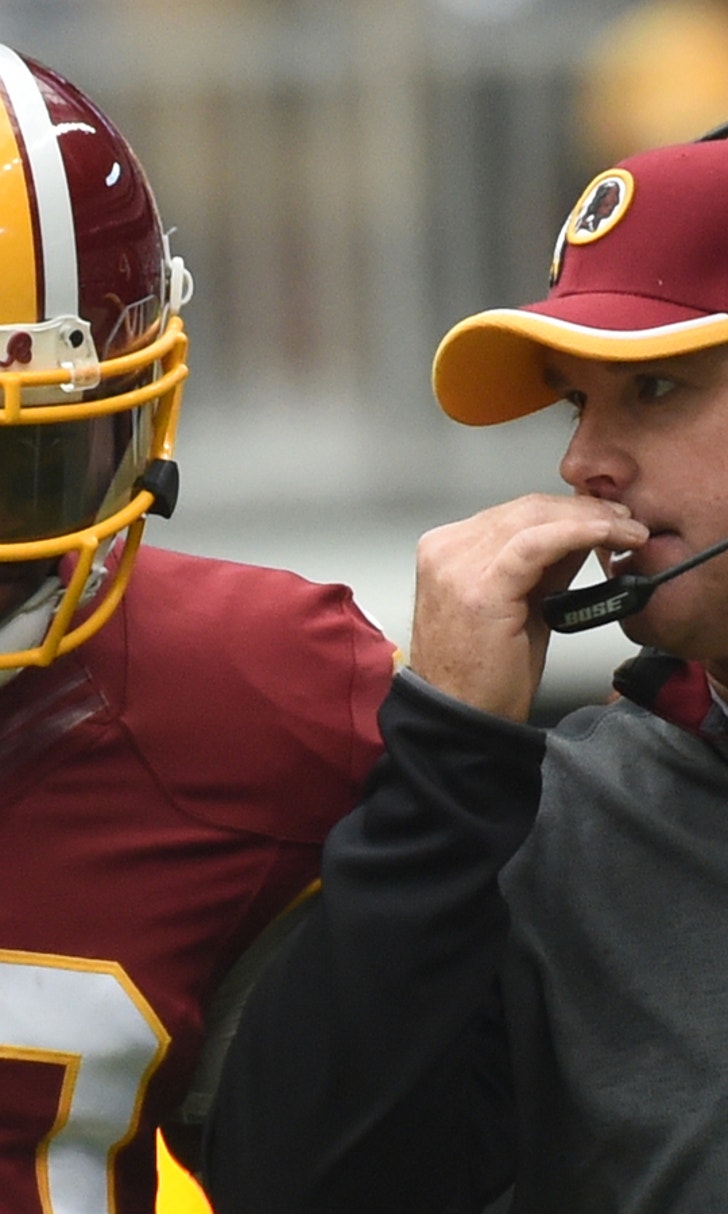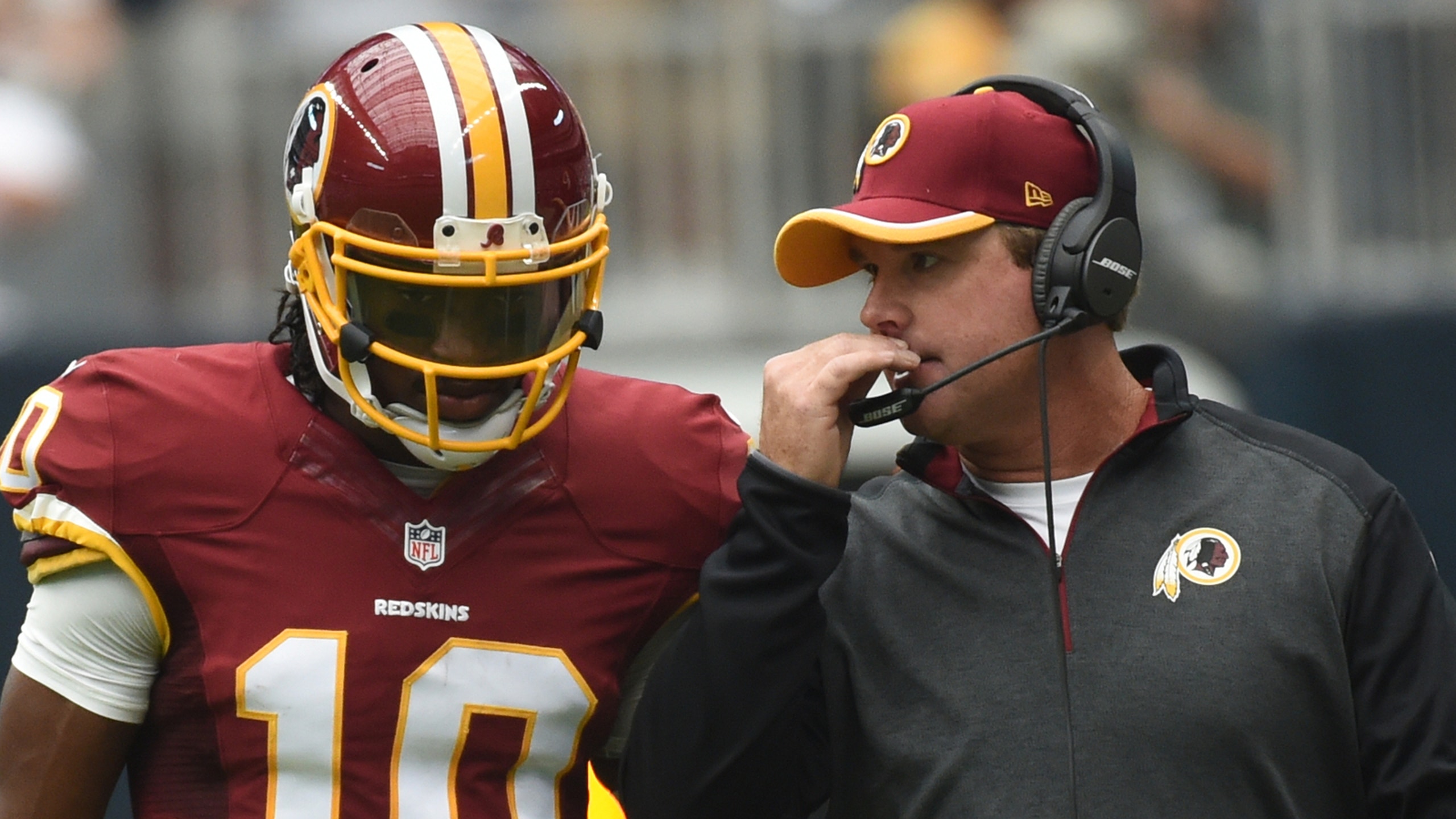 Why Jay Gruden may lose job if he can't fix Robert Griffin III
BY foxsports • July 27, 2015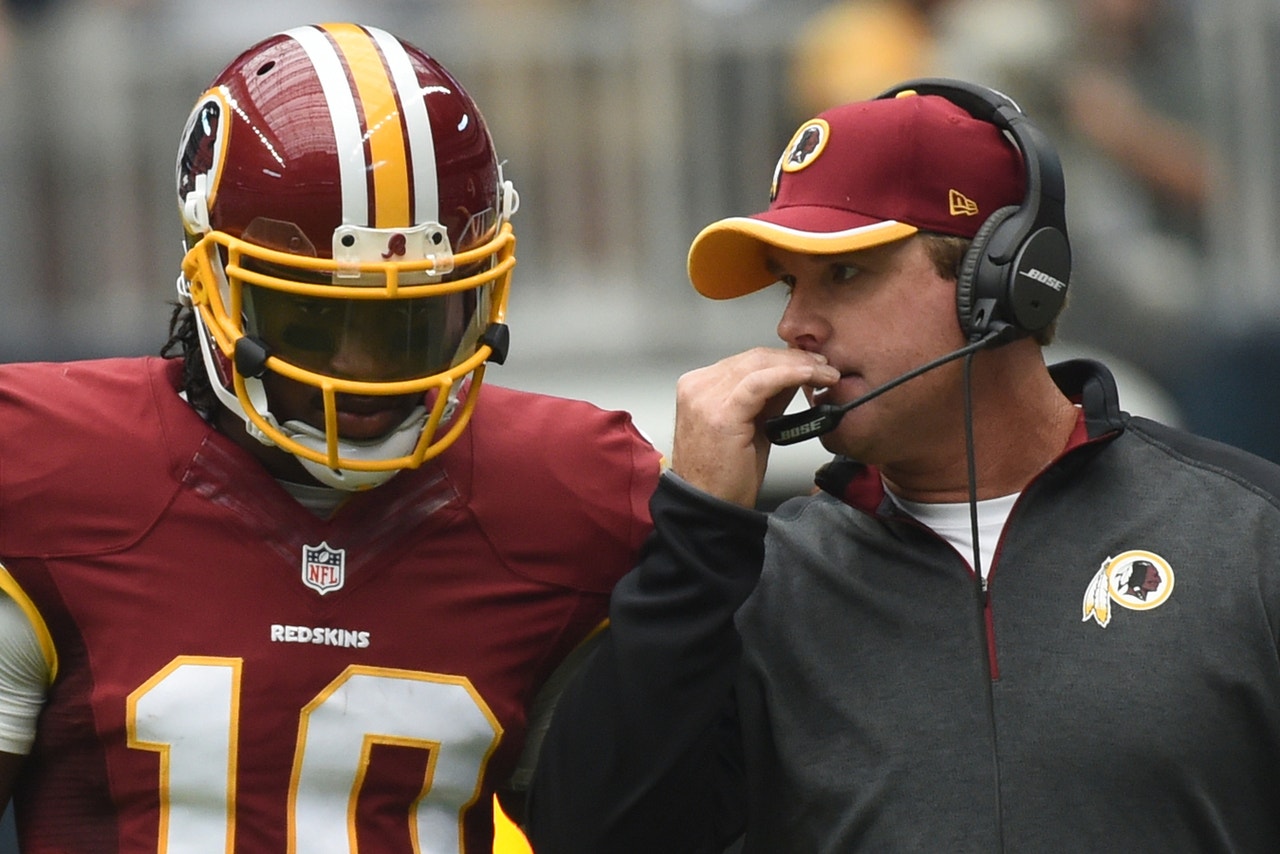 By Tim Weaver
For a guy who has only been at the helm for one season, Washington Redskins head coach Jay Gruden is under a whole lot of pressure.
That's partly just the nature of the beast when you're in a leadership position for one of the wealthiest and most visible sports franchises in the world. It's that much worse for Gruden because the Redskins may also be the most dysfunctional.
According to Redskins writer Chris Russell, Gruden was hired by Washington's front office based pretty much exclusively on his promise that he could "fix" RGIII:
"Everyone pretty much knows that Gruden lacks confidence in Griffin and he also completely lacked patience last year as well. Gruden was hired (allegedly) because he convinced Bruce Allen and Dan Snyder that he could fix Robert Griffin. Apparently, that was the only reason. Nothing else matters, according to some."
If that is indeed the case, then Gruden's days may be even more numbered than we originally thought.
Griffin struggled last year to say the least – in addition to his recurring injury problem, he took several steps backwards in his development. His reads were off, his throws were often inaccurate, and his legs simply didn't have the same kind of motor they used to.
I'm hopeful that RGIII can turn things around this year, but if he doesn't the Redskins might have a new head coach and starting quarterback in 2016.
More from cover32:
---