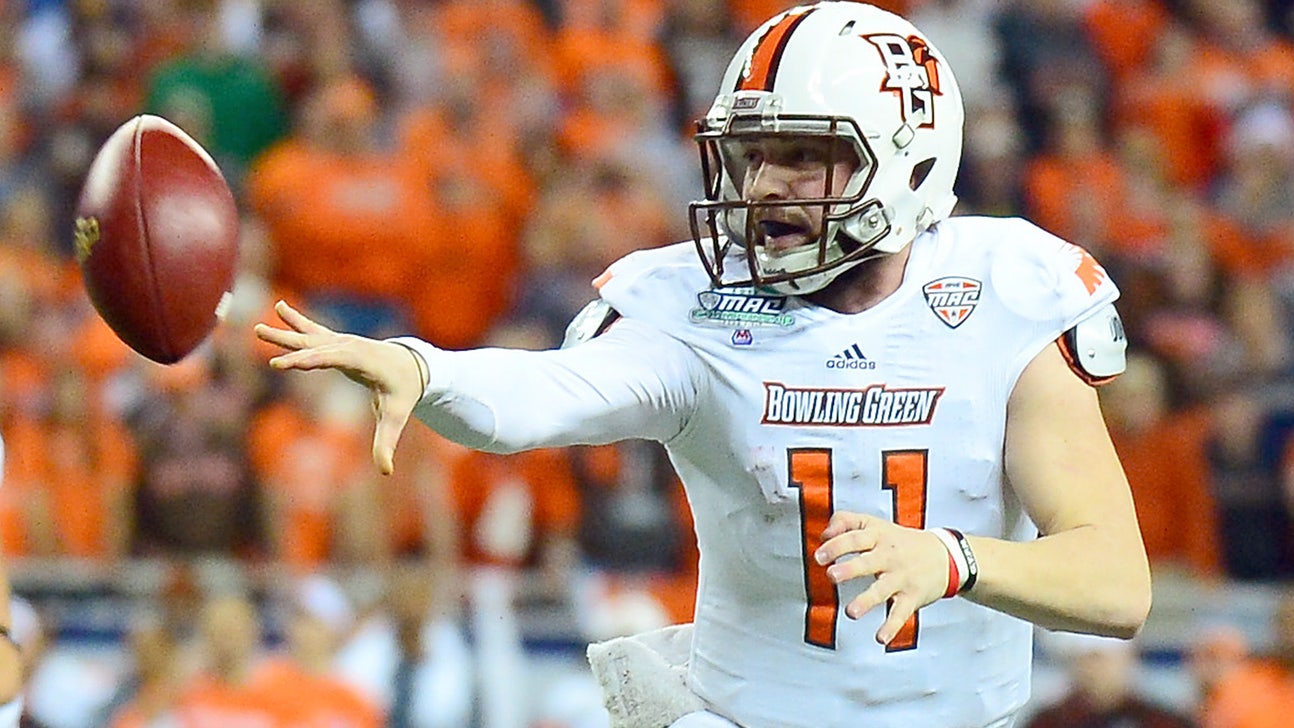 Who will rule the MAC in 2014?
Published
Aug. 7, 2014 5:50 p.m. ET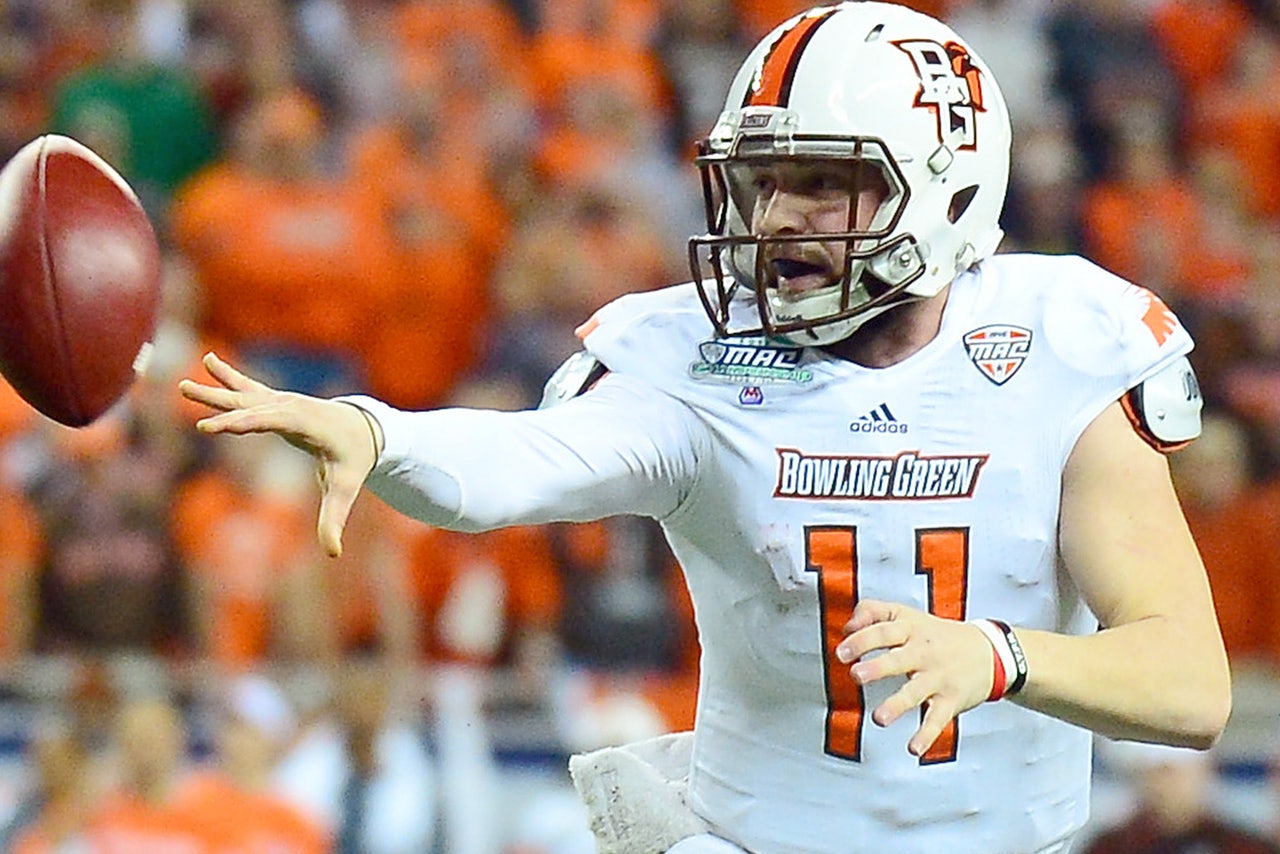 A bump in the road or a changing of the guard?
Northern Illinois arrived in Detroit for last year's Mid-American Conference championship game with an undefeated record, but the Huskies lost 47-27 to Bowling Green, ending their shot at a third straight league title.
Star quarterback Jordan Lynch has moved on to the NFL, and Northern Illinois is expected to face a significant challenge in the MAC's West division from Toledo.
The Huskies have represented the conference well, reaching the Orange Bowl at the end of the 2012 season, but the rest of the MAC has to feel as if there's an opening at the top after Northern Illinois looked so formidable for a while.
"This year is so much different than last year because we have so many people in different roles," Huskies coach Rod Carey said. "We're always changing. Hopefully it's a good change."
Don't write off Northern Illinois just yet. The showdown with Toledo -- which may decide the division title -- will be a home game for the Huskies.
And although Lynch is gone, Northern Illinois has had to replace top talent before and succeeded anyway. Chandler Harnish of the Huskies was the MAC's offensive player of the year in 2011 before Lynch won the award the past two seasons.
Here are 10 things to watch in the MAC this year:
NEW STARS?: Lynch was outplayed in last season's title game by Matt Johnson, and now the Bowling Green quarterback is the man dealing with all the hype as the season approaches. Johnson is on the preseason watch list for the Walter Camp Award, which goes to the nation's best player. Also keep an eye on Ball State running back Jahwan Edwards.
TOUGH ACT TO FOLLOW: Lynch finished third in the Heisman Trophy vote in 2013, part of a remarkable 12 months in which the MAC also had a team (Northern Illinois) in a BCS bowl and a player (Central Michigan's Eric Fisher) picked No. 1 in the NFL draft. That stretch will be tough to top.
HOME COOKING: MAC schools always play their share of big-name opponents, but it's not every day one of them has a chance to do so at home. Toledo hosts Missouri on Sept. 6, and Buffalo hosts Baylor on Sept. 12. Massachusetts will play at home against Boston College and Colorado early in the season.
TAKING OVER: There are four new coaches in the MAC since the end of the 2013 regular season -- Dino Babers at Bowling Green, Chuck Martin at Miami of Ohio, Chris Creighton at Eastern Michigan and Mark Whipple at Massachusetts. Babers takes over the defending MAC champion after leading Eastern Illinois to a quarterfinal appearance in the Football Championship Subdivision.
ON THE RISE?: Akron had lost 19 straight conference games before winning four of five down the stretch last season -- a breakthrough that was perhaps foreshadowed by the Zips' near-upset of Michigan in September. Eight offensive starters return for coach Terry Bowden's team.
WEST RACE: Northern Illinois has played in the MAC title game the past four seasons, largely at the expense of Toledo, which has had its share of good teams as well over that span. Can the Rockets unseat the Huskies atop the West? Toledo returns 10 starters on defense, and Northern Illinois returns nine on offense. The teams meet Nov. 11.
ANOTHER GAME TO WATCH: Bowling Green hosts Buffalo on Oct. 4, and if Buffalo wins that game, the Bulls may have a good shot to win the East since their schedule does not include Northern Illinois or Toledo.
SOLICH'S STREAK: Coach Frank Solich has led Ohio to five straight bowl appearances. Only Northern Illinois -- with a league record six appearances in a row -- has a longer streak going.
MICHIGAN MALAISE: Since Central Michigan's division title in 2009, the three Michigan schools have fallen off the pace in the West. Western Michigan and Eastern Michigan are going through particularly tough times, having each gone 1-7 in conference play last season.
EARLY START: So much for scheduling a few nonconference games before the MAC season starts. Kent State will host Ohio on Aug. 30 in the season opener for both teams -- and the loser will already be facing an uphill climb in the East.
------
Predicted order of finish:
EAST -- 1. Bowling Green, 2. Buffalo, 3. Akron, 4. Kent State, 5. Ohio, 6. Miami (OH), 7. Massachusetts.
WEST -- 1. Northern Illinois, 2. Toledo, 3. Ball State, 4. Central Michigan, 5. Western Michigan, 6. Eastern Michigan.
Title game winner: Northern Illinois
---