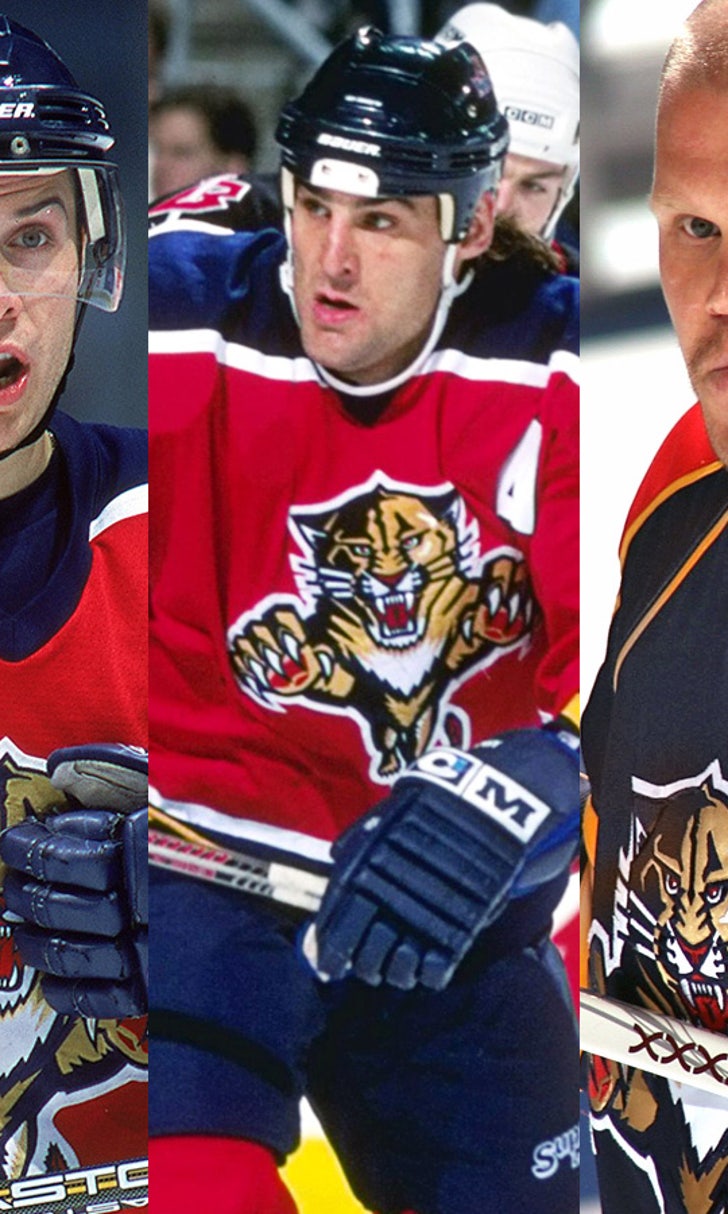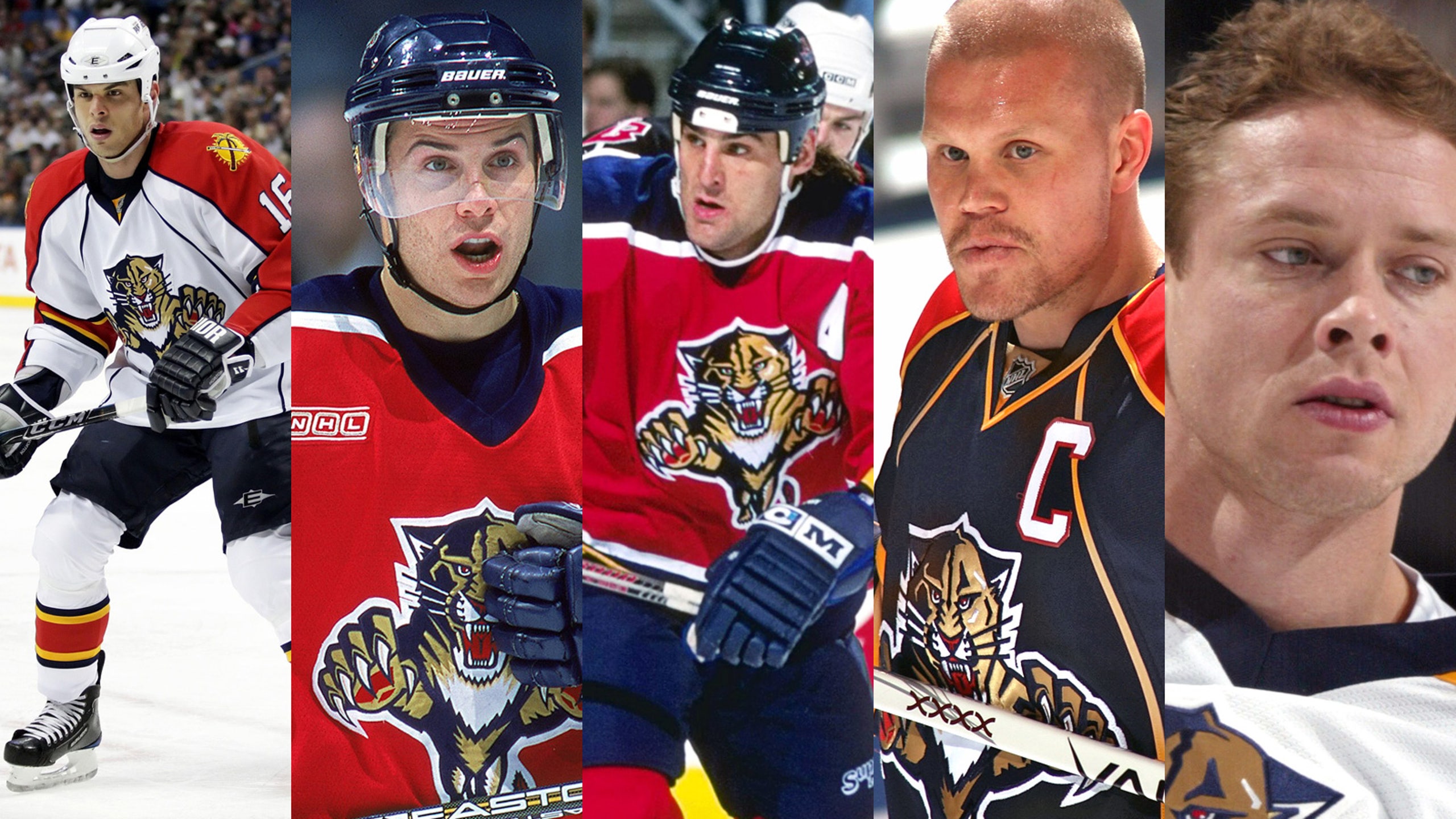 Who are the Florida Panthers' top 5 forwards of all-time?
BY foxsports • January 27, 2014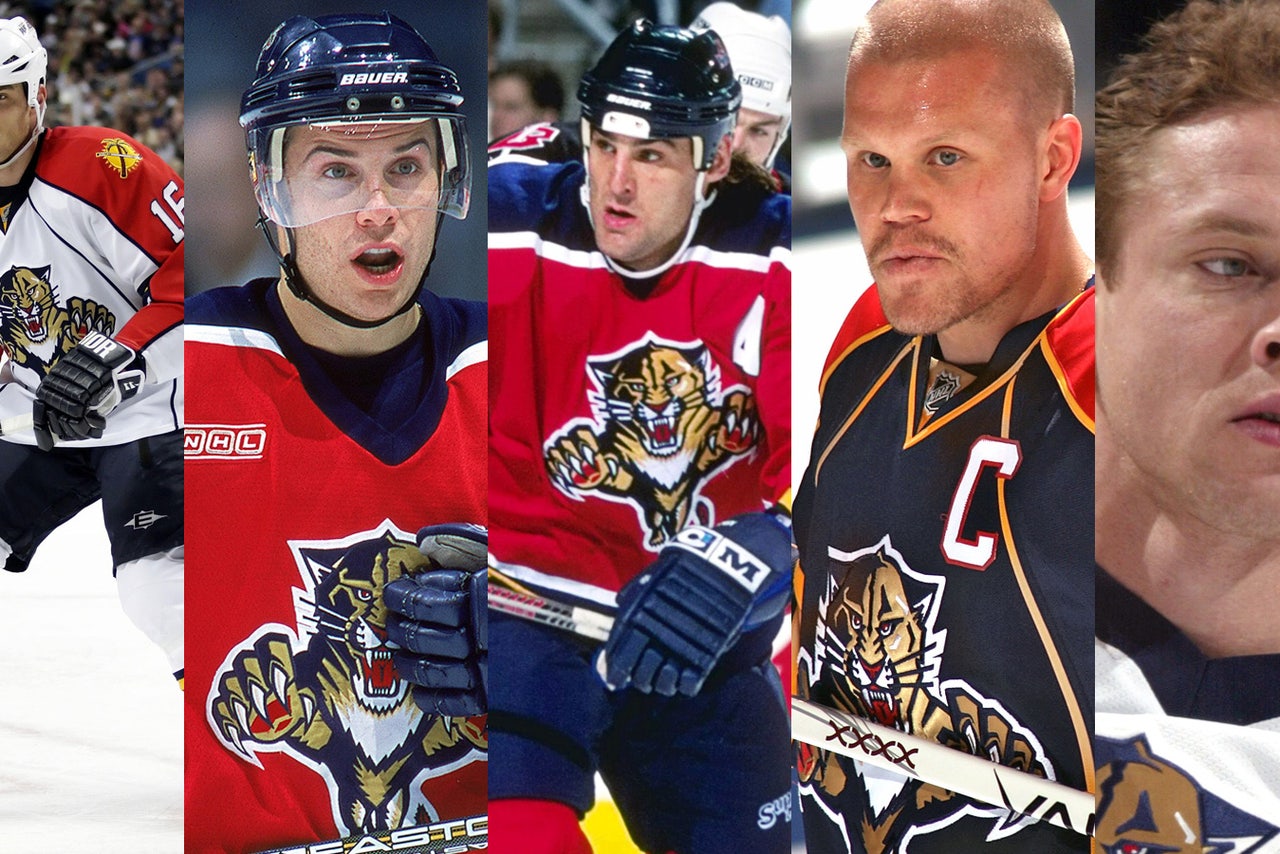 Offense never really ingrained itself in the Florida Panthers' DNA.
Built on the foundation of teamwork, chemistry and defense in its early years, the Panthers have often relied on piecemeal offense with everyone chipping in. That system sticks to this day.
Only six Panthers -- Pavel Bure, Olli Jokinen, Scott Mellanby, Ray Whitney, Nathan Horton and David Booth -- have scored 30 goals in a season. When it comes to reaching the 20-goal plateau, only 22 have accomplished the feat, with just seven doing it multiple times.
Even in 2011-12, when Florida captured the Southeast Division title, no players hit the 30-goal plateau. Only three reached the 20-goal mark.
That doesn't mean the Panthers have been devoid of offensive talent in their 20 year history. It simply narrows down our choices for the top five out of the 189 forwards to have suited up for Florida.
Based on their performance as Panthers, here are our top five forwards of all-time:
5. NATHAN HORTON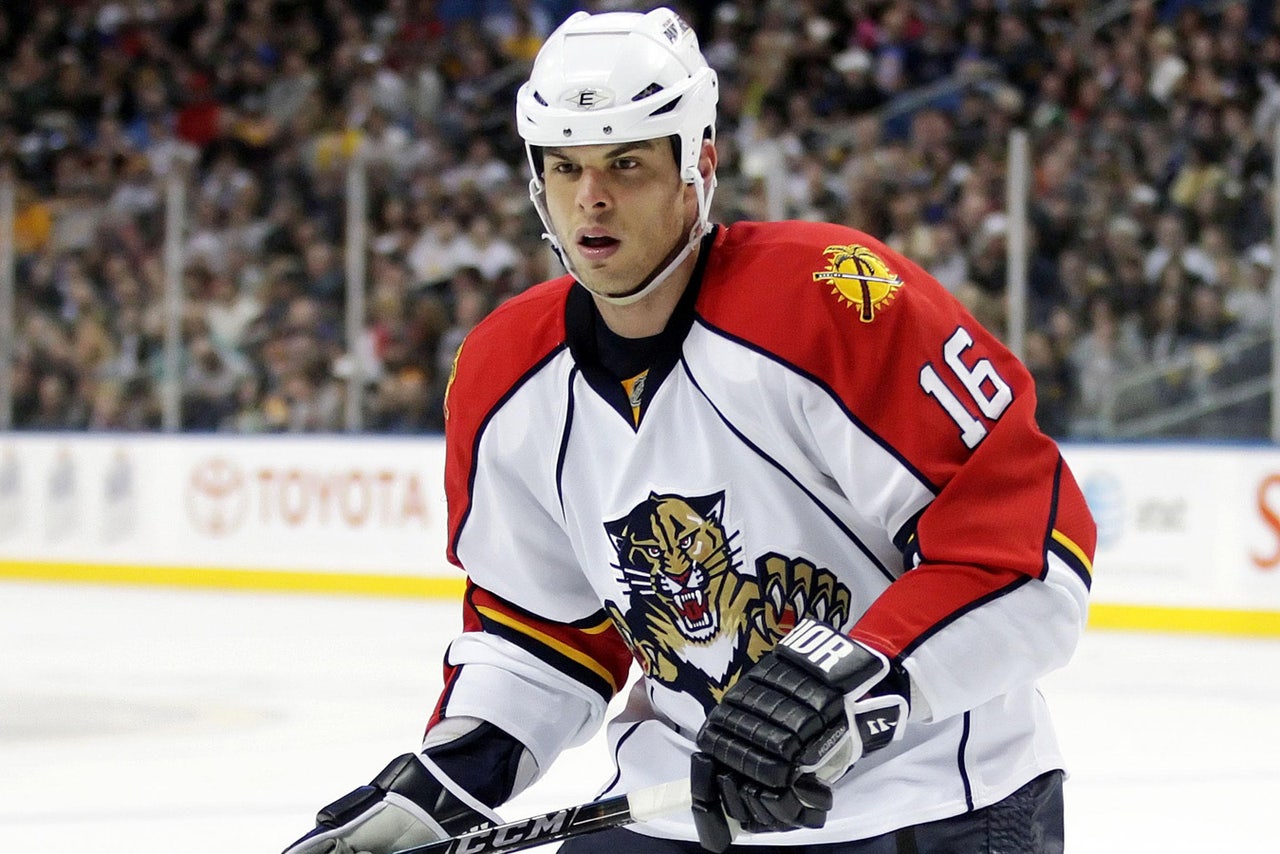 Nathan Horton.
It is hard to overlook longevity (Stephen Weiss, Radek Dvorak) and playmaking ability (Viktor Kozlov), but Horton still produced despite ugly situations in Florida.
Selected third overall in 2003, Horton may be only the second pure goal scorer to play for Florida behind Pavel Bure.
No, the pivot never quite evolved into the 50-goal scorer many projected him to become, but his numbers were always consistent despite a great deal of turnover in the Panthers organization.
With the exception of his rookie season, Horton always hit the 20-goal plateau and registered at least 40 points a season.
His 295 points rank fourth all-time among Panthers. His goals per game (0.34) and points per game (0.70) average both rank among Florida's top five all-time. His career plus-27 rating ranks second among forwards in franchise history, second only to Martin Gelinas.
When general manager Dale Tallon offered Horton the opportunity to escape yet another rebuilding process, the center accepted. He ended up with the Boston Bruins and eventually captured a Stanley Cup.
His numbers, however, sank after leaving Florida and haven't quite rebounded. It makes one wonder, if Horton had endured in Florida what might his output have been playing alongside true playmakers like Jonathan Hubereau or Aleksander Barkov?
4. RAY WHITNEY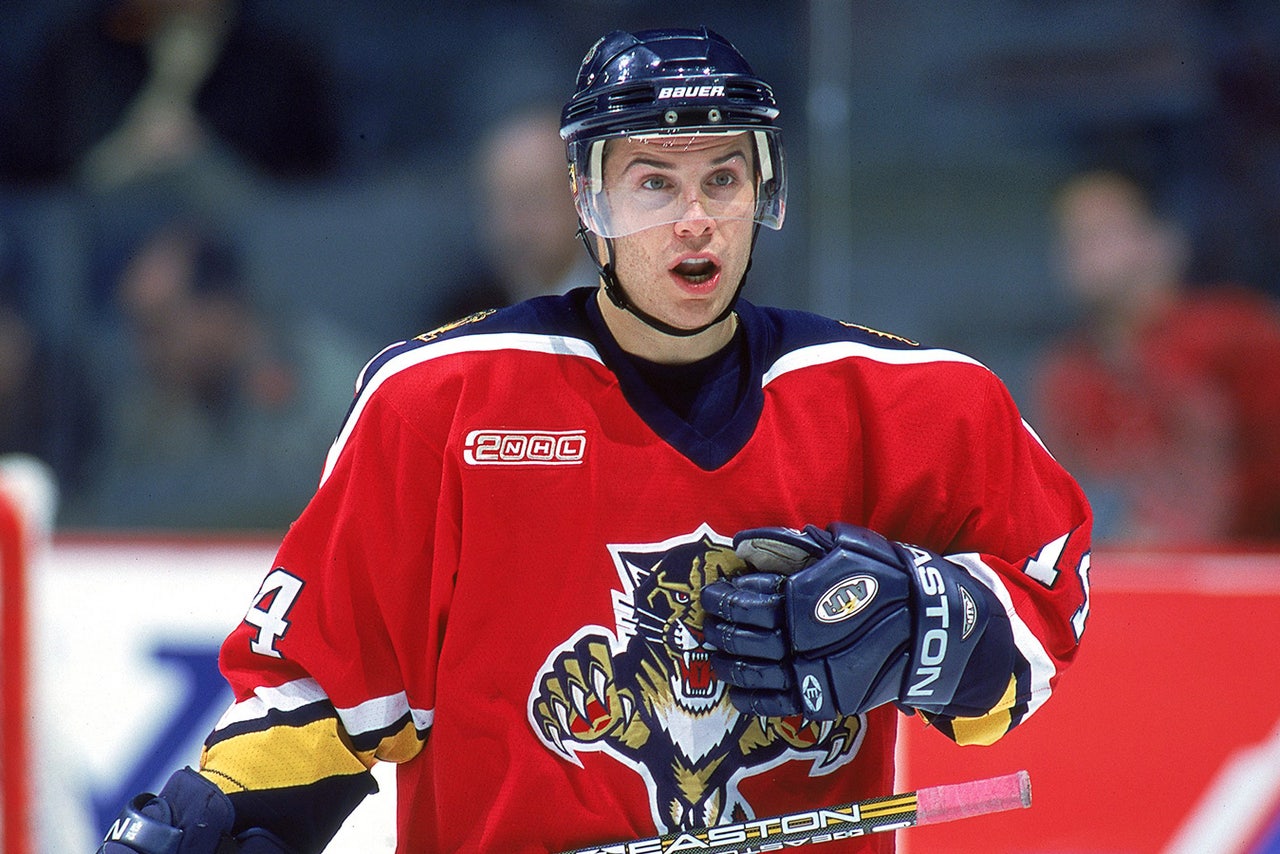 Ray Whitney

Whitney's tenure with Florida was short, but one of the more consistent and productive in Panthers history.
Signed as a free agent by Edmonton in October 1997, Whitney failed to impress and was put on waivers only a month later. The Panthers, who had a 3-8-3 record and were held to two or fewer goals in those contests picked up "The Wizard" for a spark.
Whitney delivered. Although Florida failed to pull itself out of the NHL's basement, Whitney thrived, scoring 32 goals and 29 assists in 68 games that season.
The winger led Florida in scoring two out of his three campaigns. The one in which he did not?  He was second only to Pavel Bure, who finished with 94 points.
At the time, Whitney's marks were career highs and quite possibly salvaged his career.
Whitney finished his Panthers tenure with 97 goals and 130 assists in 273 games. His average of 0.48 points per game is still a franchise high, and his 0.83 points per game is second all-time.
3. SCOTT MELLANBY
Scott Mellanby.
Given his performance during Florida's inaugural season, one might think Mellanby was the first forward selected in the 1993 Expansion Draft. He went eighth.
But during his first season in Florida, Mellanby ended up being the most productive forward selected by either team, scoring 30 goals and 30 assists in 80 games.
With the exception of the 1994-95 lockout-shortened season, Mellanby never registered fewer than 15 goals and 39 points during his seven full seasons in Florida.
Mellanby's most productive season came in 1995-96, when he finished with a career-high 32 goals and 70 points. And, of course, he was the genesis behind Florida's rat craze that season. Mellanby killed a rat in the dressing room before the team's game against Calgary, then went on to score two goals in a 4-3 win. Panthers goalie John Vanbiesbrouck dubbed Mellanby's effort a "rat trick."
Mellanby represented the Panthers at the 1996 All-Star Game. He served as the team's second captain from 1997-2001.
The winger finished his Panthers career with 157 goals and 197 assists in 552 games. He still holds the franchise record for all-time power-play goals (66) and rats (1).
2. OLLI JOKINEN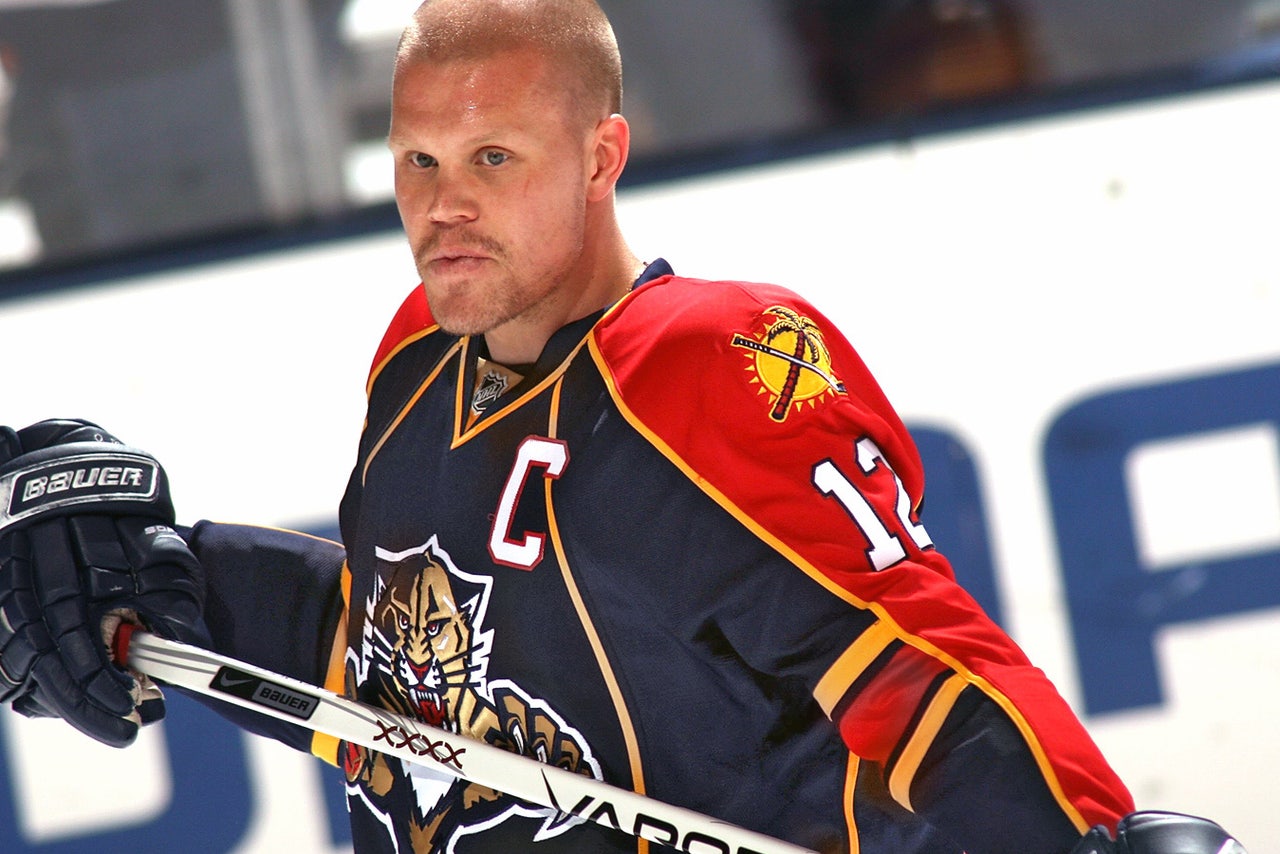 Olli Jokinen.
Jokinen joined the Panthers as one of the players dealt by the New York Islanders in the Roberto Luongo deal.
At the time, he seemed to be a cast-off, having scored just a career-high 11 goals despite being a former third-overall pick. The pattern of little offensive production seemed like it would continue until Mike Keenan joined the organization as coach and later general manager.
Jokinen thrived under Iron Mike's guidance, and it transformed the center into a four-time 30-goal scorer with Florida. After 2000-01, Jokinen never registered fewer than 58 points in a season.
The Finn represented Florida at the 2003 All-Star Game in Sunrise, recording a goal and three assists. Had it not been for linemate Dany Heatley's five-point effort in the contest, Jokinen might have captured MVP honors on home ice.
Jokinen finished his Panthers career as the franchise's all-time leader in goals (188), game-winning goals (36) and points (419) in 567 games played. His 231 assists and 65 power play goals are second only to Stephen Weiss and Mellanby, respectively.
1. PAVEL BURE
Pavel Bure.
In terms of pure talent and production, no Panther can top Bure. He is arguably the only superstar to have played for the franchise.
The beneficiaries of a situation that caused Bure to hold out deep into the 1998-99 season, Florida acquired the two-time 60-goal scorer in a seven-player deal.
Bure made his presence immediately felt, scoring two goals in his January 20, 1999 debut. He went on to score 13 goals and three assists in 11 games before succumbing to a season-ending knee injury.
Bure, who scored 58 goals in 1999-2000 and 59 the following season, is the only player in Florida's history to eclipse the 40-goal plateau. And he's just one of two players to post more than 90 points in a season.
The Russian Rocket twice captured the Rocket Richard Trophy as the league's top goal scorer and came within two points of winning the Art Ross Trophy as the league's top point scorer in 1999-2000. That season, he also finished third in Hart Trophy balloting as league MVP and fourth for the Lady Byng Trophy as the NHL's most gentlemanly player.
He represented Florida at the NHL All-Star Game twice. In 2000, teamed with linemate Viktor Kozlov and brother Valeri, Bure finished with a hat trick and an assist to earn All-Star Game MVP honors. The following year, he registered two assists in the annual event. His six points remain a record among Panthers representing the franchise at the All-Star Game.
Bure holds single-season records for even-strength goals (45, 1999-2000), game-winning goals (14, 1999-2000) and shots (384, 2000-01), and shares the team record for power-play goals (19, 2000-01) with Scott Mellanby. In three of his four seasons Bure averaged more than a point per game.
Bure finished his Panthers career with 152 goals and 99 assists in 223 games.
---