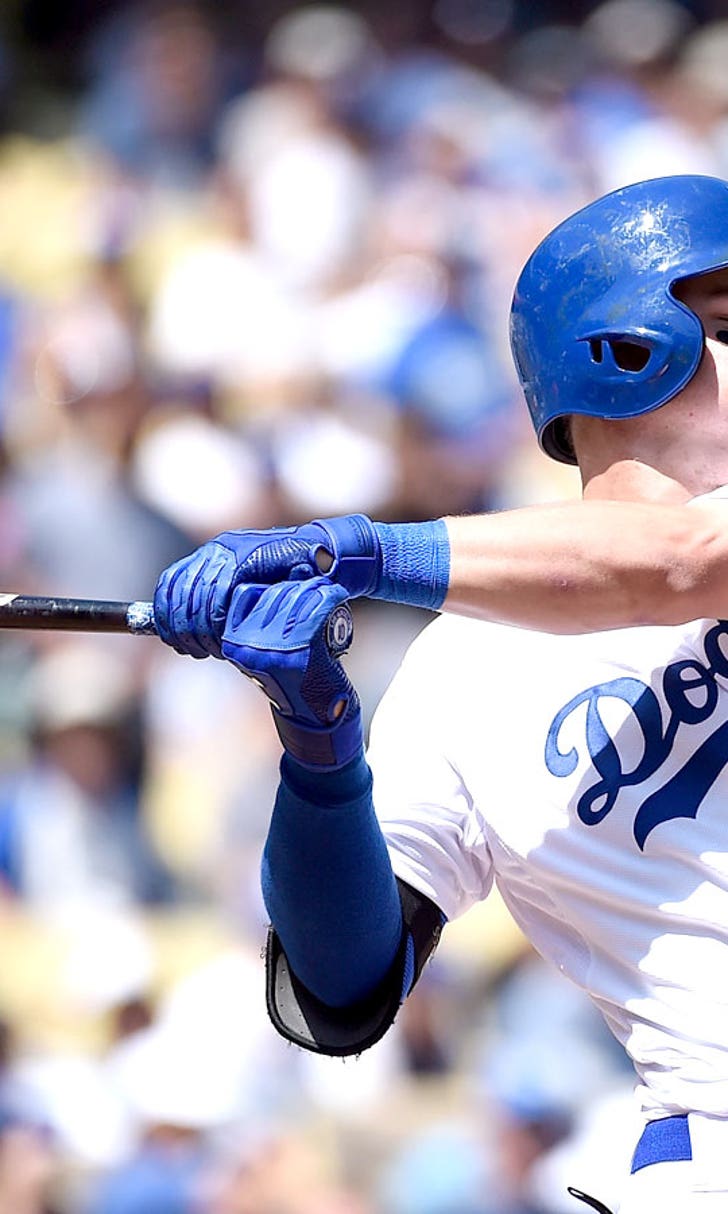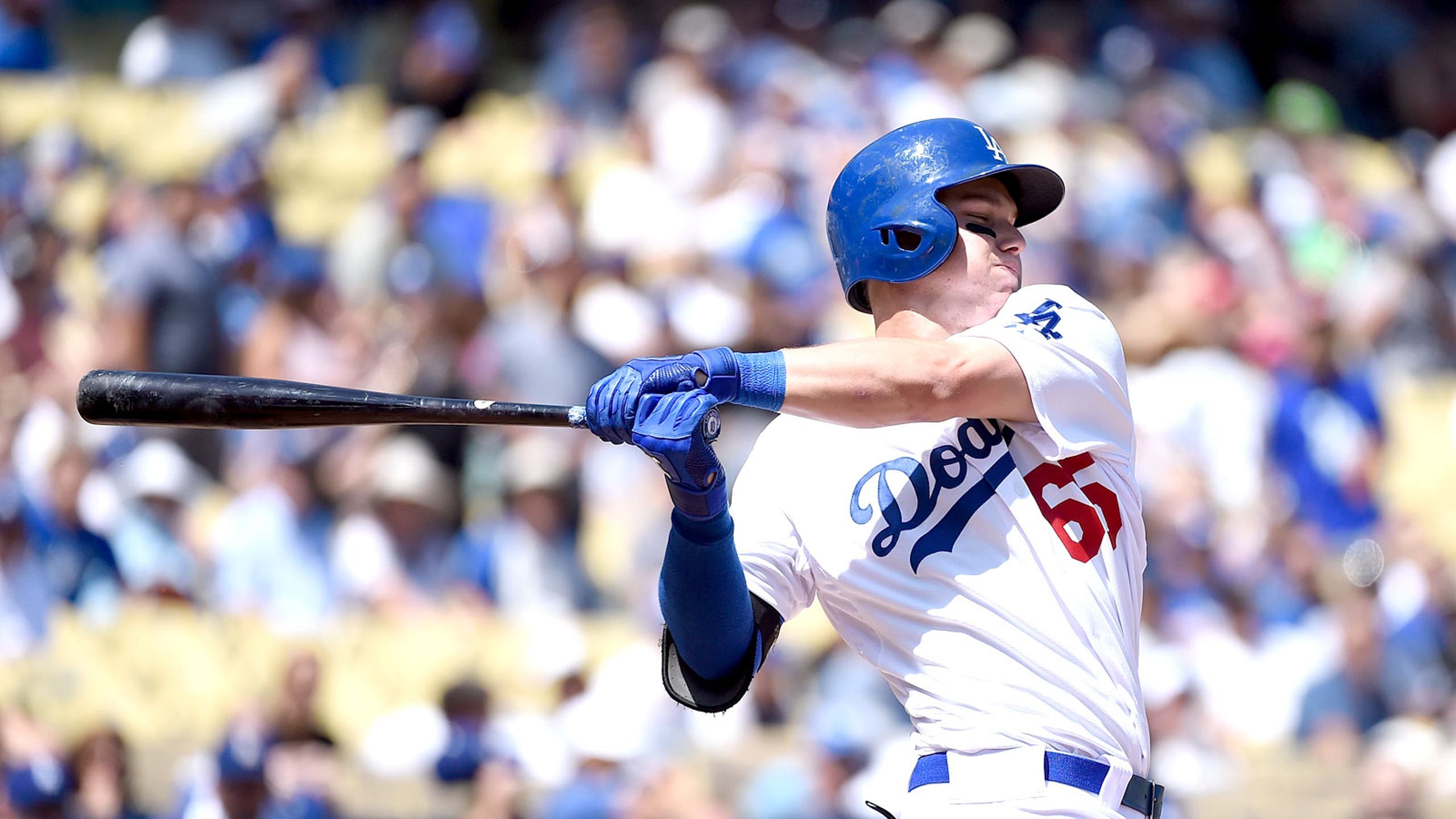 Who are the fans most excited about?
BY foxsports • March 2, 2015
Listen to your local radio, and it might seem like there's nothing rational about the average fan's feelings about his home team. And yet, nobody knows the ins and outs of a team's players like a rabid fan -- community fan projections at FanGraphs have even done well when stacked against professional projection systems in the past. So maybe it makes sense to ask the fans who they like.
Because FanGraphs houses both Steamer projections and Fan projections created by our users, it's fairly easy to find out which position players the crowd likes better than the computers.
It seems the fans get most excited about a few categories of players. 
The Hot Prospect
Joc Pederson (4.4 Fans WAR, 2 Steamer WAR)
Dalton Pompey (2.5 Fans WAR, 0.2 Steamer WAR)
Steven Souza (3.9 Fans WAR, 1.7 Steamer WAR)
Mookie Betts (4.6 Fans WAR, 2.6 Steamer WAR)
George Springer (4.4 Fans WAR, 2.5 Steamer WAR)
Maybe Springer doesn't belong in this bin any more -- he's lost his rookie eligibility -- but the fans still thought this young player is headed toward a four-win season instead of the two-win season Steamer has in mind for him. The rest of the players in this group have 320 career plate appearances among them, and 213 of them belong to Mookie Betts.
When it comes to performance, the data-based system is going to call on the fact that prospects have a decent bust rate. It will look at past comparable players, and it will find the major-league equivalencies for that prospect'€™s minor-league numbers. It will spit out a sober prediction.
The fan has been watching these players ascend and has fallen in love, or at least these fans have. In the case of Betts, Springer and Pederson, maybe they've even seen enough to know a little bit more. Maybe in between spring and September games, they've put together a structured opinion.
But as a group, the fans thought these players were 9 percent better than their projections. They gave them 10 percent more plate appearances, too. Most notably, they gave Betts 631 of them. Steamer's plate appearances are based on FanGraphs depth charts, done by human beings, but those PA have to add up to a set number per position. The fans don't need to tell you how Betts will get 631 PA while Shane Victorino also gets 414.
The Undervalued Hero
Jonathan Lucroy (5.5 Fans WAR, 3.3 Steamer WAR)
Lorenzo Cain (4.6 Fans WAR, 2.5 Steamer WAR)
Jordy Mercer (3.3 Fans WAR, 1.4 Steamer WAR)
Adam Eaton (3.7 Fans WAR, 1.9 Steamer WAR)
It's possible that these players add value in ways that aren't quite captured by the current metrics.
Lucroy is a wizard at framing. His framing might be worth about three wins per season. Now, the fans are pumping up his more traditional numbers when they say he'll be 3 percent better than the projections with the bat, and also get 100 more plate appearances. But it could still be a reaction to the fact that the numbers are missing his full value.
In a similar way, the defensive value of Cain, Mercer and Eaton are a bit divisive. Cain caught the nation's attention with his defense in the playoffs, but he wasn't eligible for glove-based hardware because he split time between center and right. The fans remedied this by doubling his Steamer-projected defensive value in 2015, which accounted for half of the two-win difference between the fans and Steamer projections.
Mercer, projected for 1.6 wins defensively by Steamer and 9.5 by the fans, and Eaton, projected for -3.6 wins with the glove by Steamer and 1.1 by the fans, both got boosts from those that watched them day in and day out. When Jeff Sullivan took a deep look at Eaton, he thought the player could be above-average in center, and his readers agreed. Maybe the fans aren't so far off with this group.
Numbers Possibly Suppressed by Injury
Chris Owings (3.0 Fans WAR, 0.9 Steamer WAR)
Wil Myers (3.5 Fans WAR, 1.6 Steamer WAR)
Jay Bruce (3.0 Fans WAR, 1.8 Steamer WAR)
A wrist, a wrist and a knee failed on Owings, Myers and Bruce respectively last year. There's evidence that players who play through injury see more power than their projections expect the year after they soldiered on for their teams. Judging from the timing and reporting on these various injuries, these players were not 100 percent at different times in 2014. The fans are giving them a break, maybe we should too.
Of the 322 players who had both a Steamer and Fan projection, all but 50 were projected higher by the fans. But in the 50 players who the projections like better than the fans, there might have been a possible few groupings that shed some light on how the fans perceive them.
Defense Again
Torii Hunter (0.5 Fans WAR, 1.7 Steamer WAR)
Yunel Escobar (1.0 Fans WAR, 2.0 Steamer WAR)
Considering these two players' stances on certain social issues, it might be tempting to say the fans are voting with their projections here. But in both cases, there's almost a half-win swing between their Steamer-projected defense and their Fan-projected win. Both are far from their defensive peaks, maybe it's right not to regress. Maybe they both will just get worse with the glove, even as they've moved off their old positions.
Moving Teams or Tough Home Parks (or Both)
Torii Hunter (0.5 Fans WAR, 1.7 Steamer WAR)
Ike Davis (0.8 Fans WAR, 1.8 Steamer WAR)
Mike Moustakas (1.0 Fans WAR, 2.0 Steamer WAR)
Oswaldo Arcia (1.3 Fans WAR, 2.0 Steamer WAR)
Pablo Sandoval (3.0 Fans WAR, 3.9 Steamer WAR)
The top four hitters are, generally, power hitters in a bad home park for power. The fans docked them 10 percent on their projected power numbers, and in the case of Hunter and Davis, maybe the fans anticipate tougher days in their new home parks. Strange that this effect trickled down to two hitters who are returning to their old home parks, but there's no question that it's fine to have differing views on how a young power hitter will develop when he calls a pitchers' park home. As for Sandoval, he's moving to one of the more unique parks in baseball. He should be able to take advantage by spraying to all fields, but the fans have a slightly less rosy outlook.
And, as a final bonus, here are the players who had the biggest difference between their fan-projected weighted on-base average and their Steamer-projected number. They didn't show up above because their playing time is generally up in the air, and they aren't consensus top prospects -- but they are all interesting players with valuable skills. Call them sleepers if you will.
Sleepers
Joc Pederson (.354 Fans wOBA, .312 Steamer wOBA)
Dilson Herrera (.325 Fans wOBA, .285 Steamer wOBA)
Jace Peterson (.312 Fans wOBA, .272 Steamer wOBA)
Scott Van Slyke (.359 Fans wOBA, .322 Steamer wOBA)
Andrew Susac (.328 Fans wOBA, .293 Steamer wOBA)
Francisco Cervelli (.325 Fans woBA, .292 Steamer wOBA)
Kevin Kiermaier (.332 Fans wOBA, .300 Steamer wOBA)
Pederson aside, this is a group of young players fighting for playing time. Herrera might be waiting on a Daniel Murphy trade, Peterson is in the mix behind both Alberto Callaspo and Chris Johnson in Atlanta, Van Slyke is a great platoon bat waiting for the Andre Ethier situation to figure itself out, and Susac is behind one of the best catchers of our time.
But they all have their assets, too. Herrera has surprising pop for a guy his size. Peterson controls the zone. Van Slyke might not necessarily be a platoon-only bat. Susac was listed as the best pitch framer in Triple-A in 2014.
Cervelli and Kiermaier are both guys who, in the past, were considered part-time players at best. But it looks like their teams are ready to hand them jobs, and the fans think that's a good idea.
Fans. We're generally exuberant. And yet, we know a lot about our favorite teams. Perhaps collective intuition can uncover a few gems in the upcoming season.
---