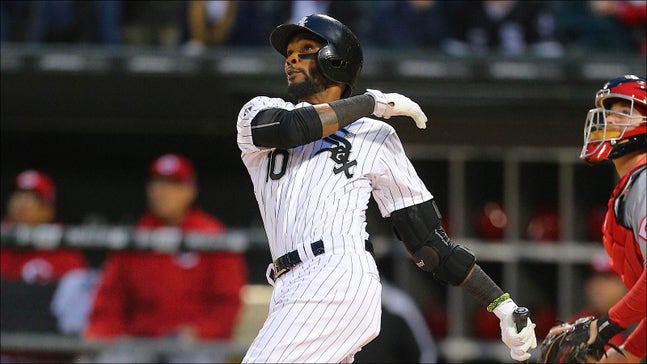 White Sox beat Reds 8-2 for doubleheader split
Published
May. 9, 2015 11:31 p.m. ET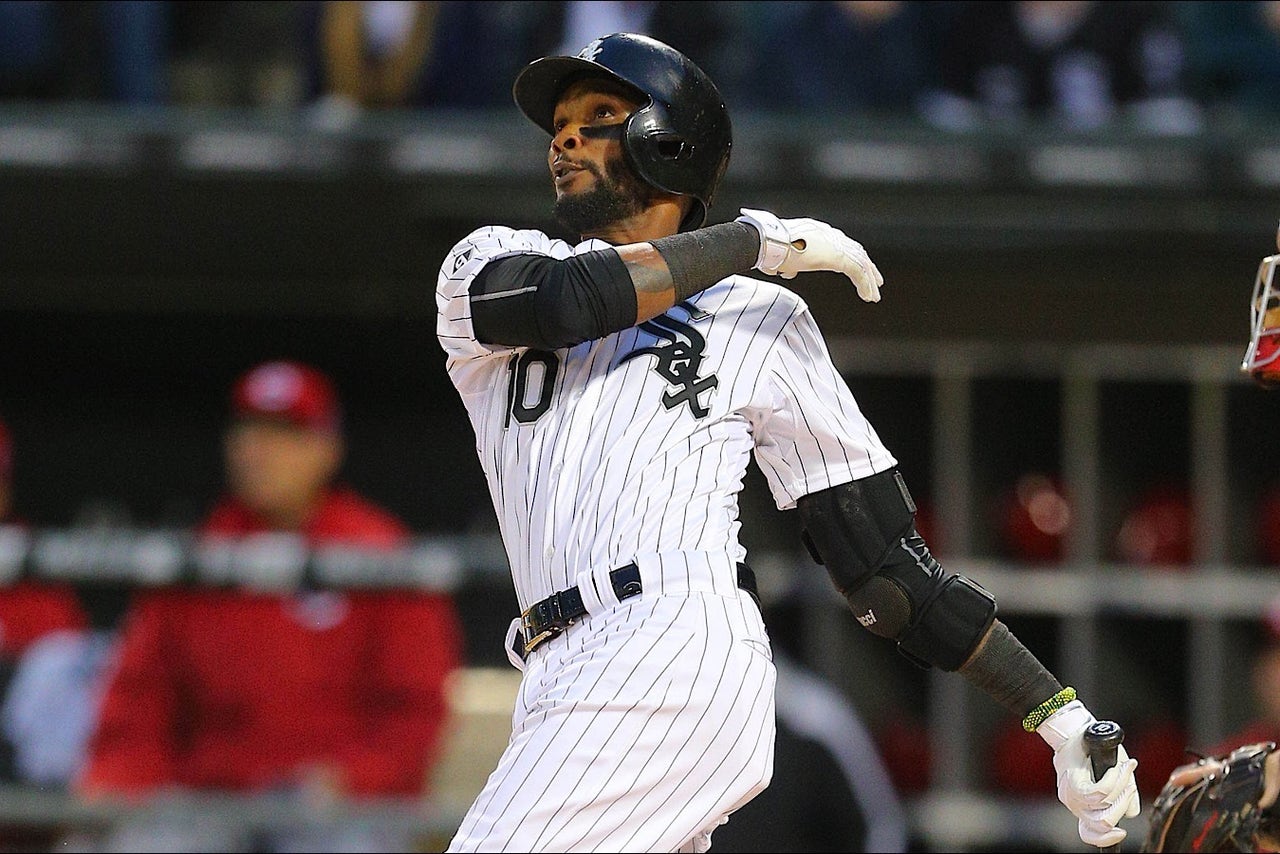 CHICAGO (AP) -- Carlos Rodon pitched six innings for his first major league win, and the Chicago White Sox beat the Cincinnati Reds 8-2 on Saturday night for a split of their traditional doubleheader.
Alexei Ramirez connected in each game for Chicago, including a solo drive in the opener for career homer No. 100. Avisail Garcia and Gordon Beckham went deep in the nightcap, helping the White Sox bounce back from an ugly 10-4 loss in the makeup game for Friday night's rainout.
Rodon (1-0), the No. 3 overall pick in last year's draft, struck out eight -- all swinging -- and walked four in his first major league start. The left-hander allowed two runs and four hits.
Marlon Byrd hit a three-run homer in Cincinnati's seven-run ninth in the opener, but the offense didn't carry over to the second game. Joey Votto went 3 for 4 with two RBIs after he missed the first game due to a suspension for making contact with an umpire, but the rest of the Reds had just three hits in the nightcap.
Johnny Cueto kicked off Cincinnati's first road series against the White Sox in 14 years with his longest start of the season. The right-hander allowed four runs and six hits in 8 1-3 innings with seven strikeouts and two walks.
"(I) felt great," Cueto said through a translator. "(I) felt good all the way until the last part."
Cueto (3-3) was working on a four-hitter before Jose Abreu opened Chicago's three-run ninth with a 441-foot drive to left. J.J. Hoover got the final two outs.
"He didn't pitch real well in the ninth inning, but he's that guy that comes out of so many close games that when you get a chance to give him an opportunity to complete a game I like to do that," Cincinnati manager Bryan Price said.
The White Sox lost right-hander Hector Noesi to a bruised lower back in the second inning of the opener. Noesi was hit by a two-out comebacker off the bat of Billy Hamilton and departed after trying a couple of warmup pitches.
"It got him in a good spot, I guess," manager Robin Ventura said. "It tightened up on him. At this point it's just day to day."
Scott Carroll (0-1) replaced Noesi and allowed three runs and five hits in 4 2/3 innings. There was no score before the Reds pushed across two runs in the sixth, and Byrd's sixth homer was the big blow in the ninth.
"We were all just watching it from the bullpen and I saw Hector, as soon as he got hit I started warming up and stuff," Carroll said. "A few minutes went by and they said he wasn't gonna go. ... It was the first time I've had to do that."
Ramirez's second homer of the season got Rodon a 2-0 lead in the second inning of the second game. The All-Star shortstop, who carried a .202 batting average into the day, went 5 for 8 with four RBIs for the day.
After Votto's two-run single tied it at 2, Beckham put the White Sox ahead to stay with an RBI single off Jason Marquis (3-2) in the fourth. Garcia and Beckham homered in the sixth, and Beckham added an RBI single in Chicago's three-run seventh.
Marquis allowed five runs and 10 hits in 5 2/3 innings. He had won his last three starts.
TRAINER'S ROOM
Reds: SS Zack Cozart started each game after missing three games with left wrist and right hand injuries.
White Sox: Abreu was shaken up after he fouled a ball off his lower left leg in the first inning of the opener, but stayed in and also started the second game.
UP NEXT
Reds RHP Michael Lorenzen (1-1, 3.27 ERA) goes for his second straight win in his third major league start in the series finale on Sunday afternoon. He will be opposed by LHP John Danks (1-3, 6.20 ERA), who was knocked out in the third inning of a 13-3 loss at Minnesota in his previous start.
---