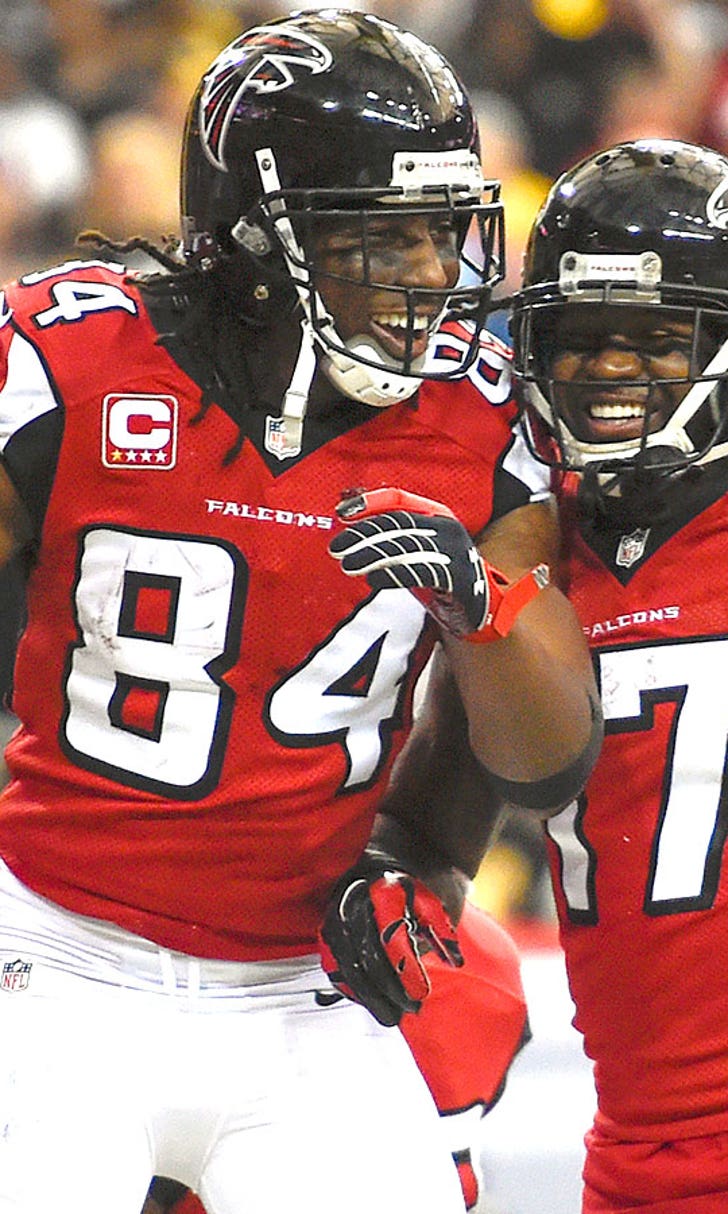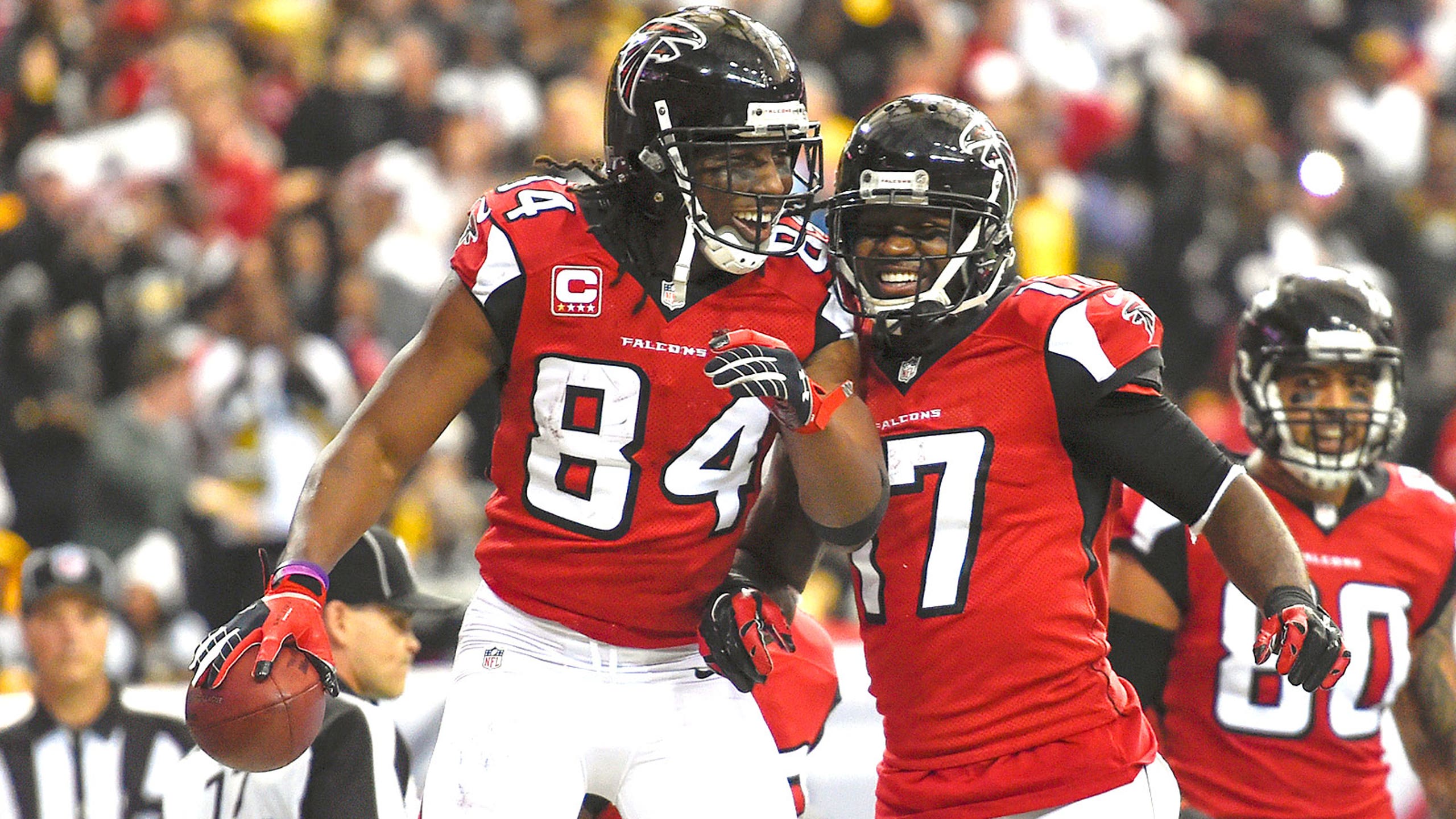 White adds to Falcons legacy, breaks franchise record for TDs
BY foxsports • December 14, 2014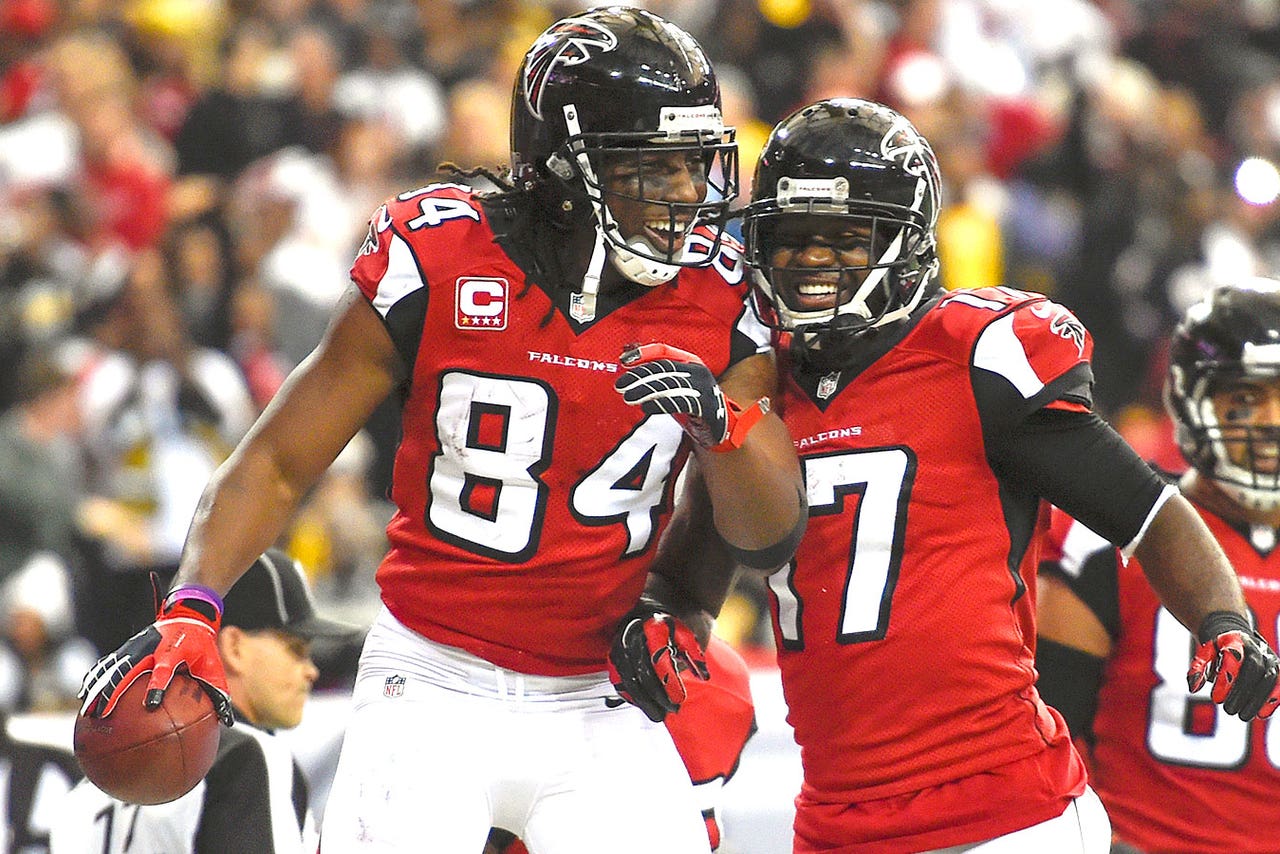 ATLANTA -- This one was 10 seasons in the making.
On Sunday at the Georgia Dome, Falcons wideout Roddy White became the franchise's all-time touchdowns leader (excluding quarterbacks), eclipsing the previous record of running back Michael Turner, who notched 61 TDs (60 rushing) for Atlanta from 2008-12.
White, who tallied seven catches and 58 yards in the Falcons' 27-20 loss to the Steelers, produced the final score of the game -- a 4-yard touchdown reception from QB Matt Ryan, who coincidentally owns the franchise marks with completions, passing yards and touchdowns.
"Roddy White has been a great player. He's a very good teammate," said Falcons head coach Mike Smith in the postgame. He's about as passionate a football player that I've ever been around. He hates to lose, and when you have guys like that on your football team .... you're going to win a lot of football games."
Smith's praise aside, the 5-9 Falcons are now in that quirky, almost surreal position of controlling their own destiny in the NFC South -- despite currently residing in third place (behind the 5-8 Saints and 5-9-1 Panthers) and riding a two-game losing streak.
But that's a discussion for another day. In White's case, of the last seven seasons (2008-14), the 2005 first-round pick has accumulated seven-plus touchdowns six times -- highlighted by a combined 21 scores for 2009-10.
---