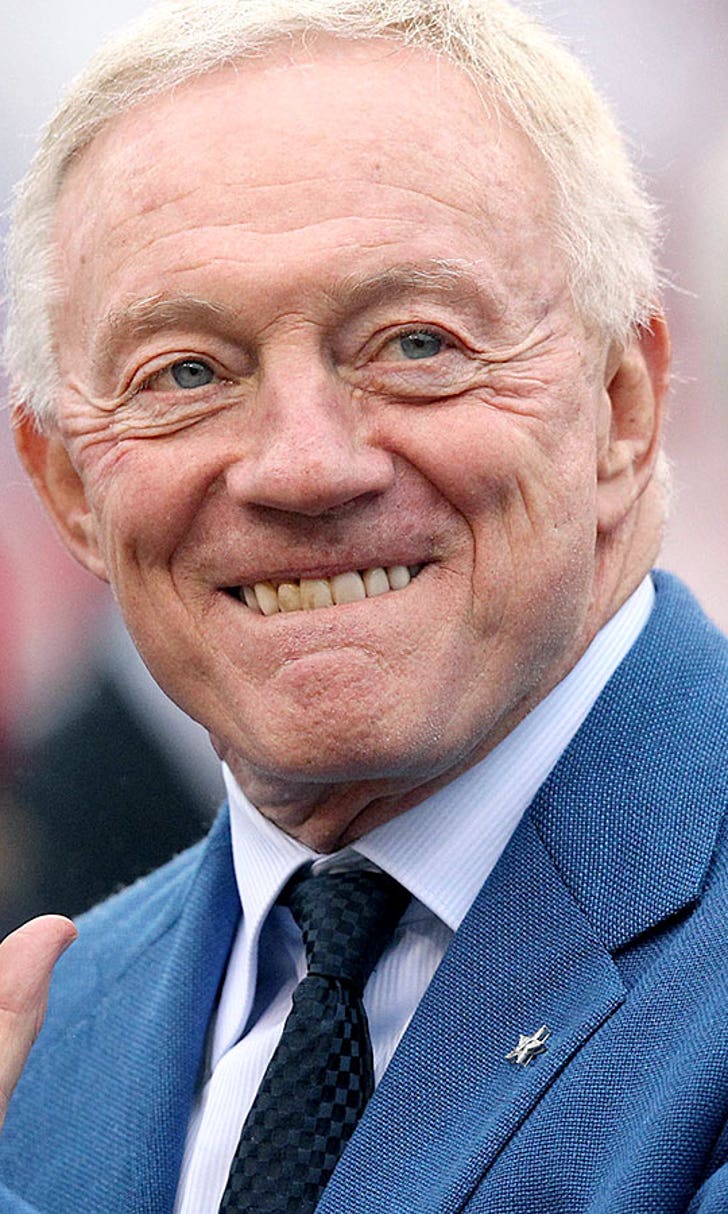 Which is worse: Giants or Eagles? Jerry Jones says ...
BY foxsports • November 18, 2014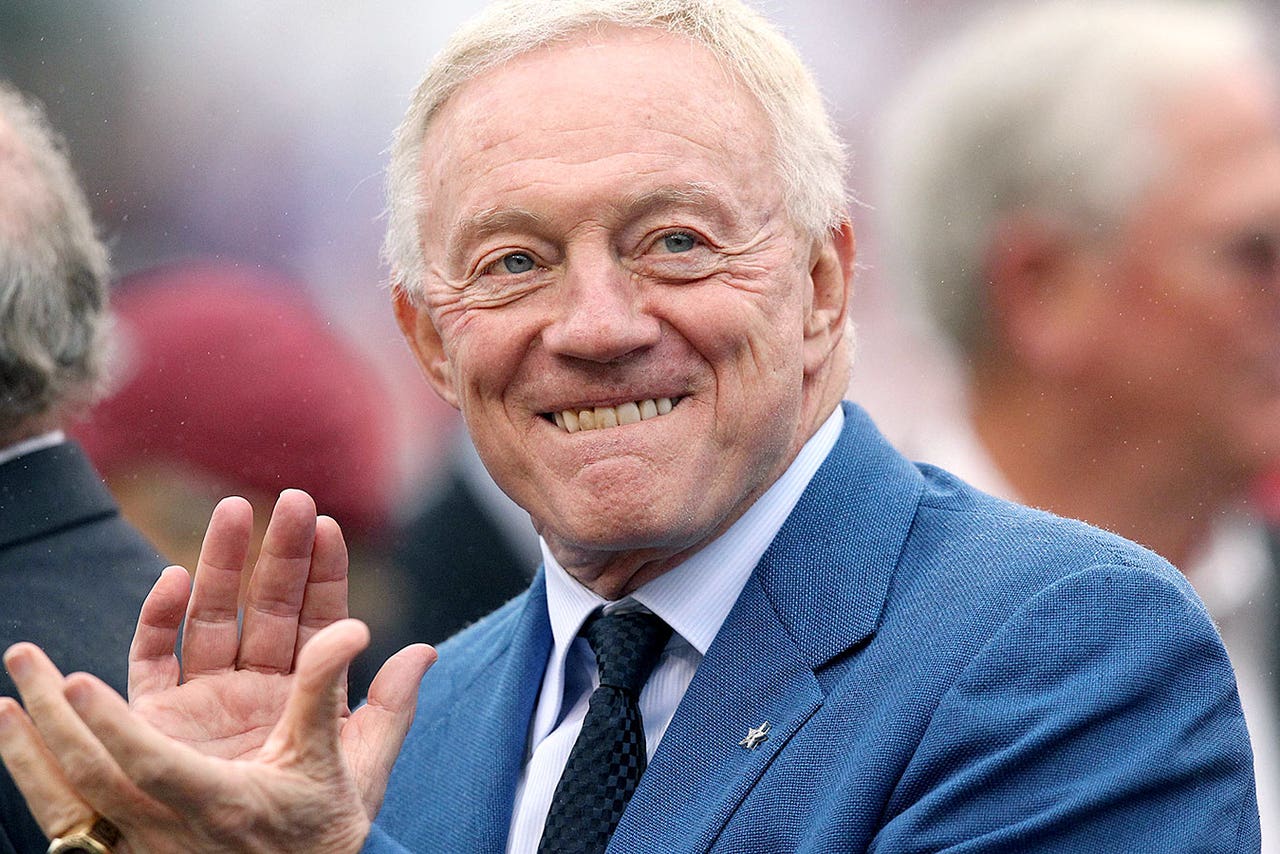 Nothing.
Well, he does give an answer, just not a definitive one.
As the Dallas Cowboys prepare to face division rivals the New York Giants Sunday followed by the Philadelphia Eagles Thursday, owner Jerry Jones was asked on Dallas-area radio station 105.3 The Fan Tuesday which team he disliked more.
"Oh my goodness," he said via the Dallas Morning News. "I resent to this day the Giants coming in here a few years back and beating us with home field advantage and then winning the Super Bowl. I admire it, but I resent it. I will always remember it. So it doesn't take me much to get riled up over going to New York. Then of course, Philadelphia seems like the last few years has been a real nemesis for us, and certainly after last year. So all of these guys."
Good avoidance maneuver, but Jones wasn't done yet.
"The other thing I'd like to say is I love to have these rivalries. They're big. They're big city rivalries. They create not only a win, my town against your town, but I also know it's a big deal for the NFL."
FOX SPORTS DAILY
COWBOYS EDITION
Cowboys News To Your Inbox!
*By clicking "SUBSCRIBE", you have read and agreed to the Fox Sports Privacy Policy and Terms of Use.
True, all rivalries are great for the game, but I'd prefer you to pick sides.
And while Jones does not give an exact answer, I'm sure a few Cowboys fans wouldn't mind expressing their true feelings.
MORE FROM FOX SPORTS SOUTHWEST: 
- Ranking NFL quarterback salaries
- Wake up! Athletes caught sleeping
- Best college football traditions
- Greatest NBA players without a championship ring
---
---