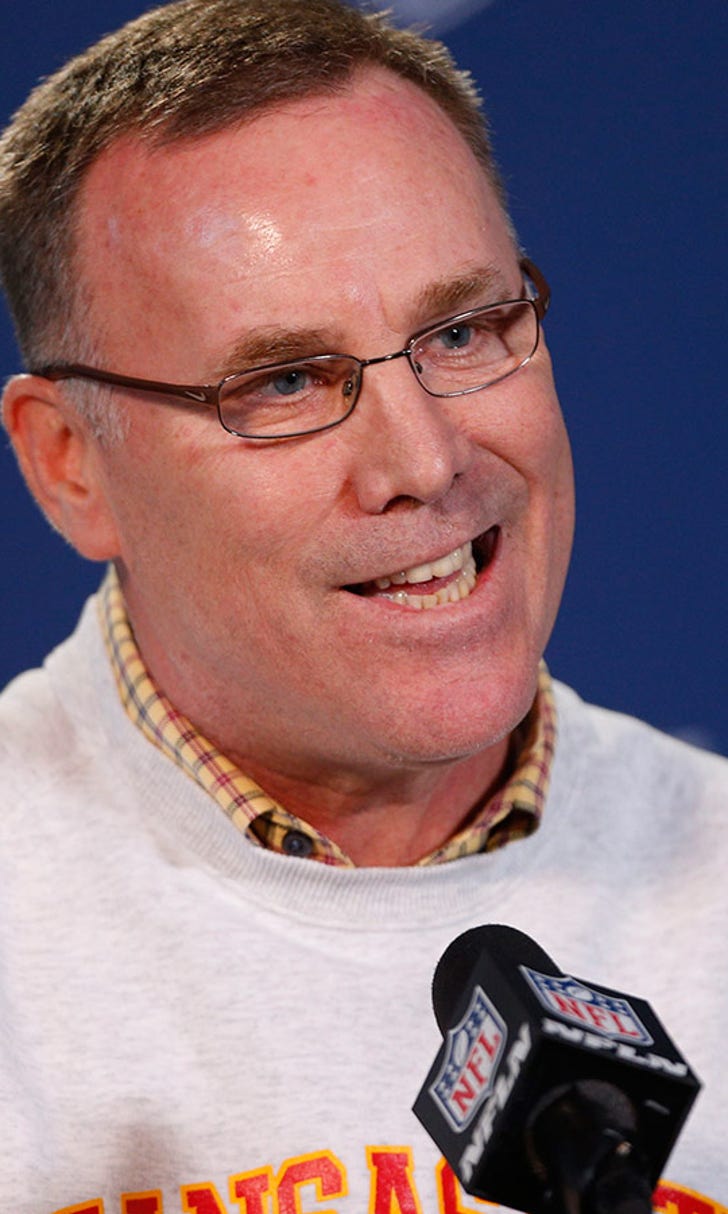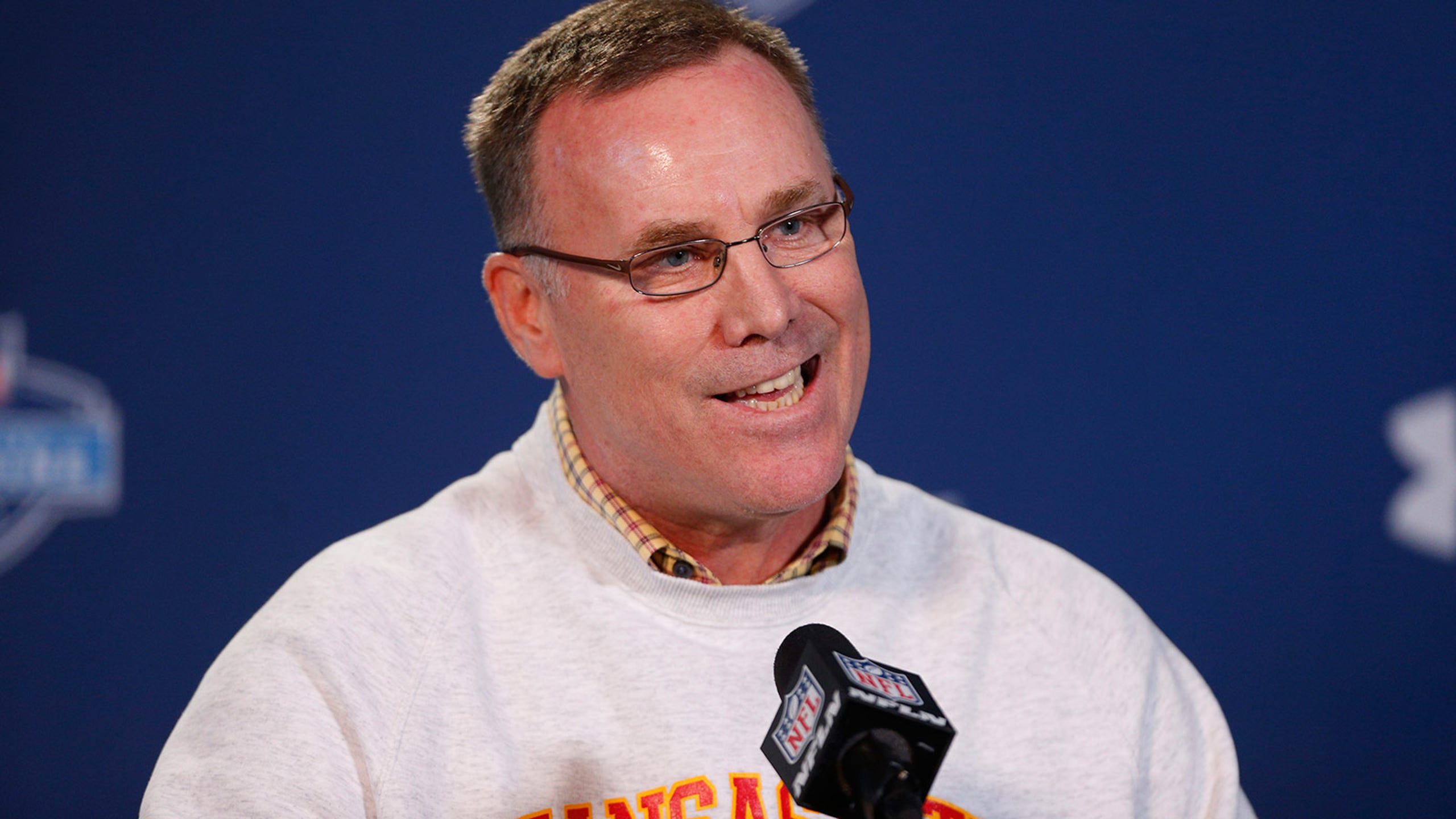 When it comes to player evaluation, Chiefs have gone from an 'autocracy' to the cutting edge
BY foxsports • February 21, 2014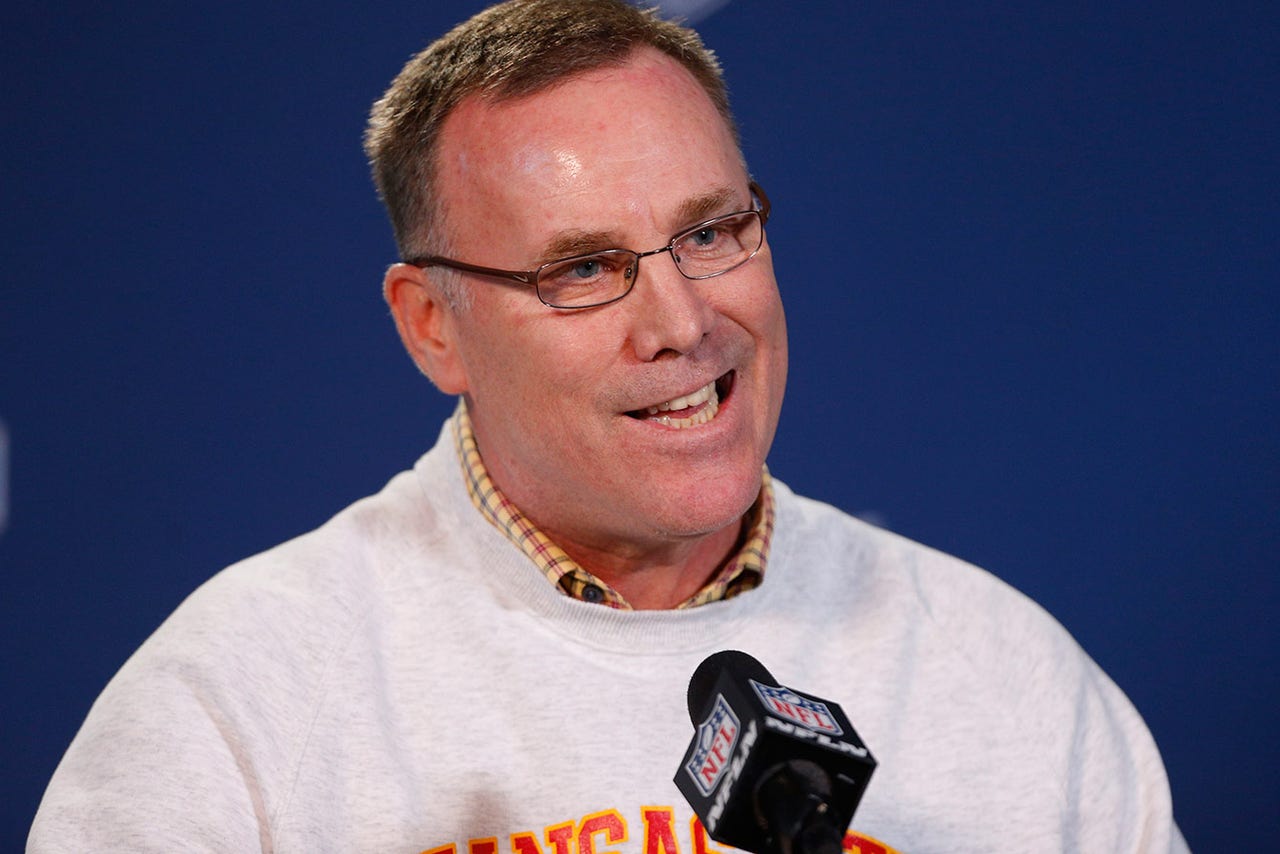 KANSAS CITY, Mo. -- As John Dorsey held court in Indianapolis, Daniel Saaty told this story:
It was three or four years ago, and Saaty was visiting the Kansas City Chiefs' front office at the height -- so to speak -- of the Scott Pioli Regime. Saaty was making a pitch for his company, Decision Lens, a Washington, D.C.-based software firm with clientele ranging from the Pentagon and Johnson & Johnson to the Oakland A's and Calgary Flames.
He wanted the gig.
He also didn't like what he saw.
"It felt like an environment," said Saaty, Lens' chief technology officer, "that was demoralized.
"It just was very much autocratic and critical. And with an autocratic leadership, it's less listening or understanding. With the autocratic (approach), you're not really listening to the opinion of other people effectively."
au-to-crat-ic (adj): of or relating to a ruler who has absolute power.
Candy wrappers. Stairwells. Paranoia. Lawsuits. Haley. Romeo. Cassel.
Sounds like someone you know and don't especially miss?
"And I've met several folks within the organization now, and they feel empowered," Saaty said. "And I completely believe that's due to John's way of management.
"This is not in my wheelhouse, but you can tell a difference. It's very clear.
"It's (that) they're willing to express their opinion. ... People were reserved in the questions they asked when I was there before. Now they feel like they can ask questions and challenge. It's not just his way or the highway. They're going to listen. And that's the key to having our stuff work."
Full disclosure: Dorsey, the Chiefs' general manager and Pioli's successor, isn't just Saaty's friend. He's also a client.
"He's very progressive," Saaty said.
And stick another pin into your Pioli voodoo doll, if you like. That's not the point.
The point is that the Chiefs' brain trust huddling up at the NFL Scouting Combine this weekend is applying conventional, sound, proven football logic in occasionally unconventional ways. Forward-thinking ways.
The Chiefs aren't just hip (again). They're cutting edge. Progressive.
Progressive. That's a scary word in NFL circles, until it works. Old-schoolers used to look at Bill Walsh as a crazy hippie with crazy, non-conformist ideas, until those crazy, non-conformist ideas started winning Super Bowls.
The Chiefs used to corner the market on progressive, back in the salad days of the AFL, when Hank Stram dropped the "stack" defense and the moving pocket on the league like some football Jimi Hendrix and blew people's collective minds.
Mind you, all the gimmicks and funky formations in the world are just lines on paper if your personnel's a joke. Dorsey knows this bottom line better than anyone. It takes a a village to jump from two wins to 11 in a flash -- the right coach, the right staff, the right quarterback, the right pieces scattered across the roster and, let's be frank, a user-friendly schedule.
But it's also about the, ahem, "right 53," to coin a favorite Piolism. Which is where Saaty comes in. Or rather, Dorsey and Saaty. Decision Lens produces "decision-making" programs -- in the very simplest of terms, software that applies sabermetrics to the corporate world.
Who's the best leader for this group? What's the best use of our allocated resources? How can we get the most bang for our buck? A system that helps the A's interpret and homogenize their scouting reports could also be used to, say, help determine the next branch manager for a particular firm.
Dorsey was introduced to Saaty's work while acting as director of college scouting with the Green Bay Packers; the club instituted Decision Lens before the 2009 NFL Draft, and came away with defensive tackle B. J. Raji, linebacker Clay Matthews and tackle T.J. Lang in rounds 1 through 4.
"When he was with the Packers, he immediately understood the value of something like this," said Saaty, whose program the Chiefs integrated for the first time this past fall.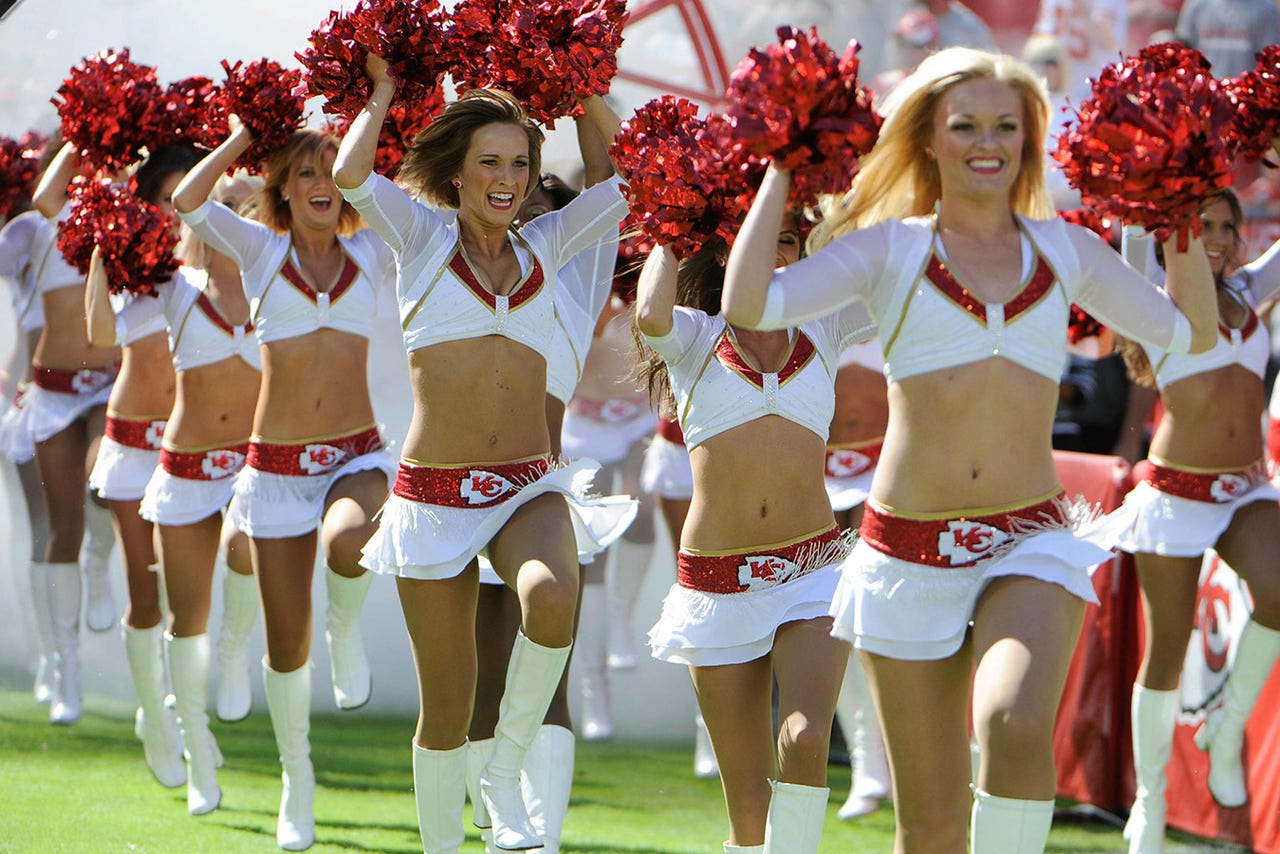 CHIEFS CHEERLEADERS: Flip through our photo album of Chiefs cheerleaders.
"I'm talking about a tool that's used in budgeting in the Department of Defense, and he took it and said, 'Hey, wait a second.' He said, 'This is a tool that brings a system of knowledge to my data.'"
Even with a larger-than-expected increase in the salary cap for 2014 -- to roughly $130 million, NFL.com reported -- the Chiefs are projected to have just $6.79 million in cap room to play with, according to projections at OverTheCap.com. After radically overhauling the Kansas City roster last winter and spring, now Dorsey and coach Andy Reid must try to find a way to squeeze back into their skinny jeans again.
"I'm a big believer that you build your team through the draft," Reid told reporters in Indy on Thursday. "Free agency can be a bit of a tease at times, and I think you have to be real careful with it."
The fewer dollars you have to spend, the more particular you have to be with the cash at hand. You need pluggers. Glue guys.
"The kind of guys (in) the draft that are going to be high performers that can get good value," Saaty said. "We currently have a financial analysis tool that says, 'Here you pay this guy and here is what he does against your objectives.'
"How do you blend judgments with metrics? That's really what this is all about."
It's about playing the guitar with your teeth, then lighting it on fire. Now excuse Dorsey while he kisses the sky.
You can follow Sean Keeler on Twitter @seankeeler or email him at seanmkeeler@gmail.com.
---