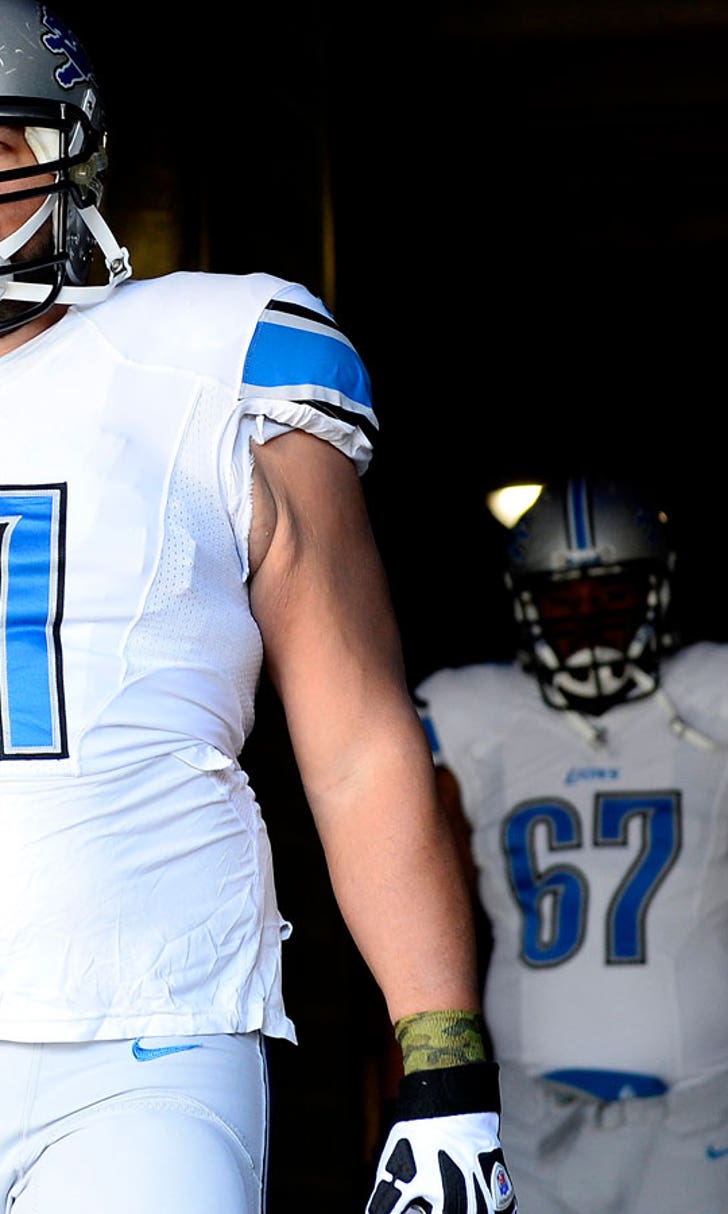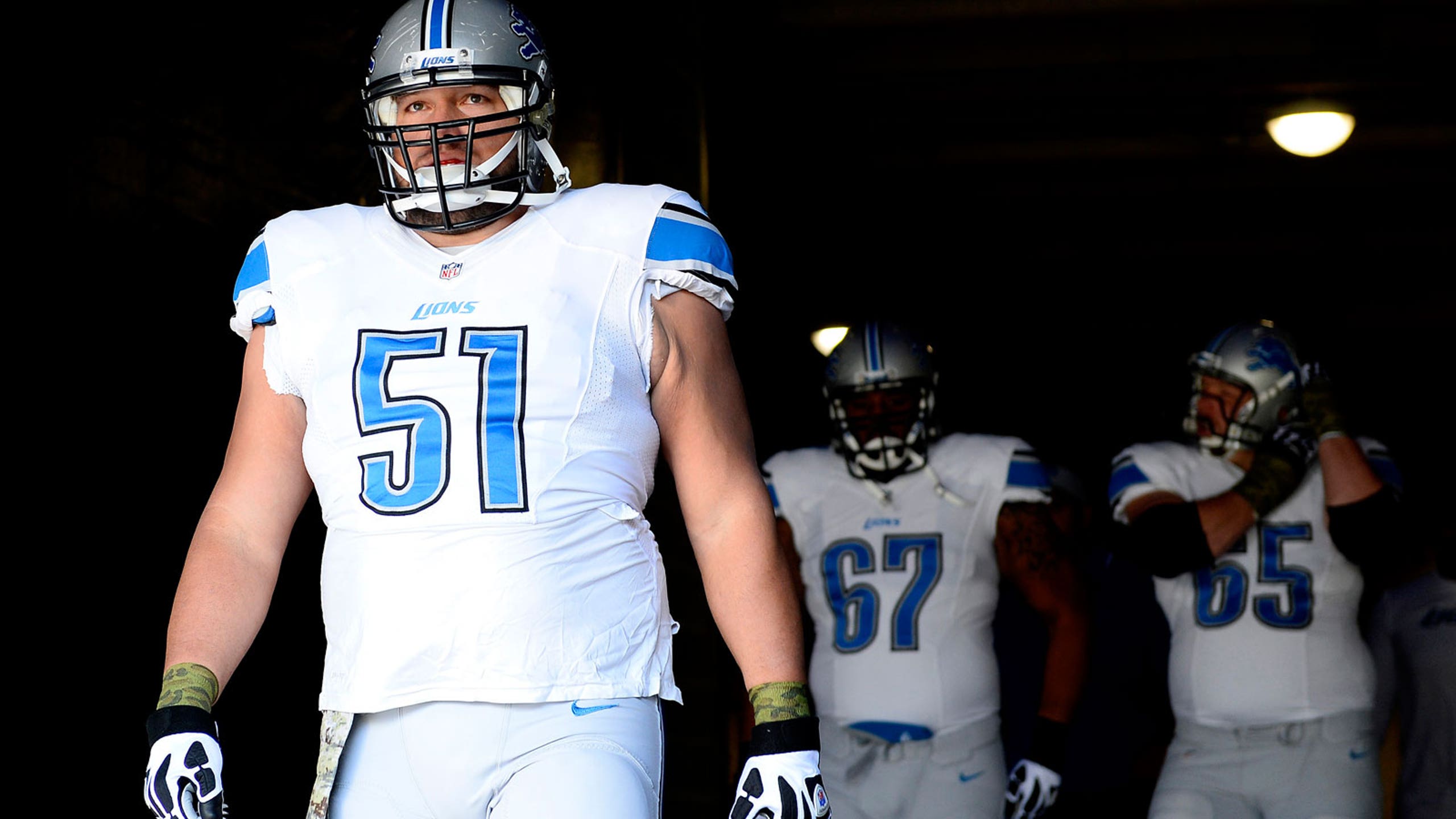 When going gets tough, Lions veterans melt down
BY foxsports • November 24, 2014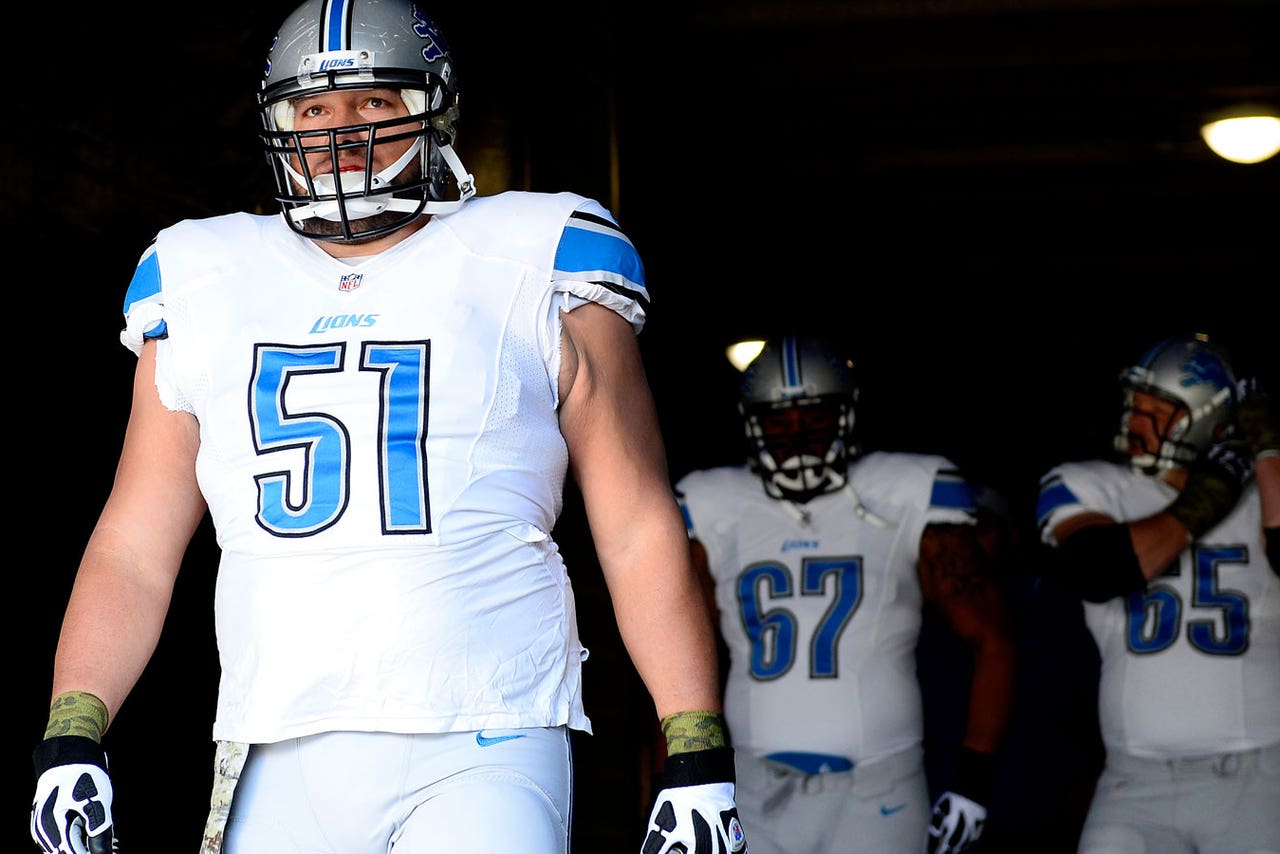 ALLEN PARK, Mich. -- Detroit Lions coach Jim Caldwell will be looking closely in the coming days for toughness and leadership in his team in the wake of back-to-back losses.
He couldn't have liked what he saw from a couple of his veteran players toward the end of Sunday's 34-9 loss at New England.
Dominic Raiola, a center in his 14th NFL season, and C.J. Mosley, a defensive tackle in his 10th year, both let the frustrations of the game get the best of them when they took cheap shots at their opponents.
Raiola not only lunged forward to try to cut-block Patriots defensive tackle Zach Moore on the last play -- a kneel-down by Lions quarterback Matthew Stafford -- but replays also showed that Raiola tried to punch Moore twice during the final drive.
Raiola explained his actions afterward, telling reporters that he was upset that New England scored a touchdown with less than two minutes remaining rather than running out the clock.
"He and I talked," Caldwell said of Raiola. "We addressed the issue. What we talked about is a private matter, but he knows how we like to do things around here.
"We don't condone it. We addressed it. End of story."
It might not be the end, however, because as Caldwell pointed out, "The league's looking into it."
A fine seems more likely than a suspension under the circumstances, but that remains to be seen as the Lions prepare for a quick turnaround with the Chicago Bears coming to town Thursday for the annual Thanksgiving game.
Mosley, meanwhile, was given a personal-foul penalty just before the final touchdown for an intentional blow to the helmet of the long snapper during a field-goal attempt.
Caldwell said he had not discussed the incident yet with Mosley, but the coach added, "It was flagged and it was flagged appropriately. We can't have excessive penalties."
Rookie Cornelius Lucas, an offensive tackle, also was called for a personal foul on the second-to-last play of the game.
Like Caldwell, New England coach Bill Belichick addressed the situation during his weekly news conference Monday, saying of the cheap shots, "We saw a lot of that at the end of the game."
"I'm sure there was a lot of frustration there for Raiola," Belichick said. "That was obvious. He had a tough day in there dealing with (Vince) Wilfork and (Dont'a) Hightower and those guys."
Caldwell inherited a team with a reputation for being undisciplined under former coach Jim Schwartz. The Lions appeared to be making progress in that area, but Sunday's incidents were a setback.
Caldwell, however, said he's not concerned that his message about discipline isn't getting through to the players anymore.
"I'm not worried at all in that regard," he said. "I know it's something, in particular when dealing with a place you haven't been before. It's a constant battle, every single day, every single moment. That's not anything unusual, but I think most of the time our guys are guys that listen."
Nevertheless, the frustration they showed could be a bad sign of what's to come for the Lions, who have been known to collapse when the pressure is on.
It started to happen a year ago at this time, when they lost six of their final seven games to fall out of playoff contention following a 6-3 start.
The Lions are now dealing with the reality of back-to-back losses for the first time this season.
"That's the great part about coaching," Caldwell said. "We get a chance to see a team during the good times and also during tough stretches, and how we respond in those situations.
"That's what makes a team. That's when you find out the kind of grit you have, the kind of toughness you have, the kind of leadership you have, when things aren't quite as nice as you'd like them.
"You see if they (the players) can battle through. I think that's an exciting thing. We all look forward to that challenge. We have one of those coming up this particular week. Let's see how we do."
Two weeks ago, the Lions were in contention for the NFC's No. 1 seed when they headed to Arizona with a four-game winning streak.
But they've failed to score a touchdown in their last two games, settling for two field goals in a 14-6 loss to the Cardinals and three field goals against the Patriots.
Just like that, the Lions (7-4) are on the outside looking in when it comes to the playoff picture this week. If the season ended today, they would seventh overall in the conference. Only six teams make the playoffs.
That can all change, however, just as quickly the other way because the Lions play their next three games at home, against Chicago (5-6), Tampa Bay (2-9) and Minnesota (4-7).
Sweep all three and they'll be right back in a good place with a 10-4 record entering their final two games, both on the road, against Chicago and Green Bay.
And if they can't win all three of these games at home against teams with losing records, they don't deserve to be in the playoffs anyway.
"We've still got all of our goals ahead of us," Caldwell said. "We don't need anybody's help right now. We can control our own destiny and that's a good thing."
If the Lions win their final five games, they indeed would still clinch their first division title in more than two decades.
But with an offense that hasn't scored a touchdown in its last 21 possessions, any skepticism is justified, especially considering the history.
INJURY UPDATE
The status of left tackle Riley Reiff, who injured his left knee early in Sunday's game, is unclear for Thanksgiving.
"Not quite certain yet," Caldwell said. "We'll see how it goes the next couple of days."
Reiff, in his third year in the league, has never missed a game in his career.
Ironically, perhaps, he got his first start at left tackle two years ago on Thanksgiving, when Jeff Backus had his streak of 186 consecutive starts end because of a hamstring injury.
---