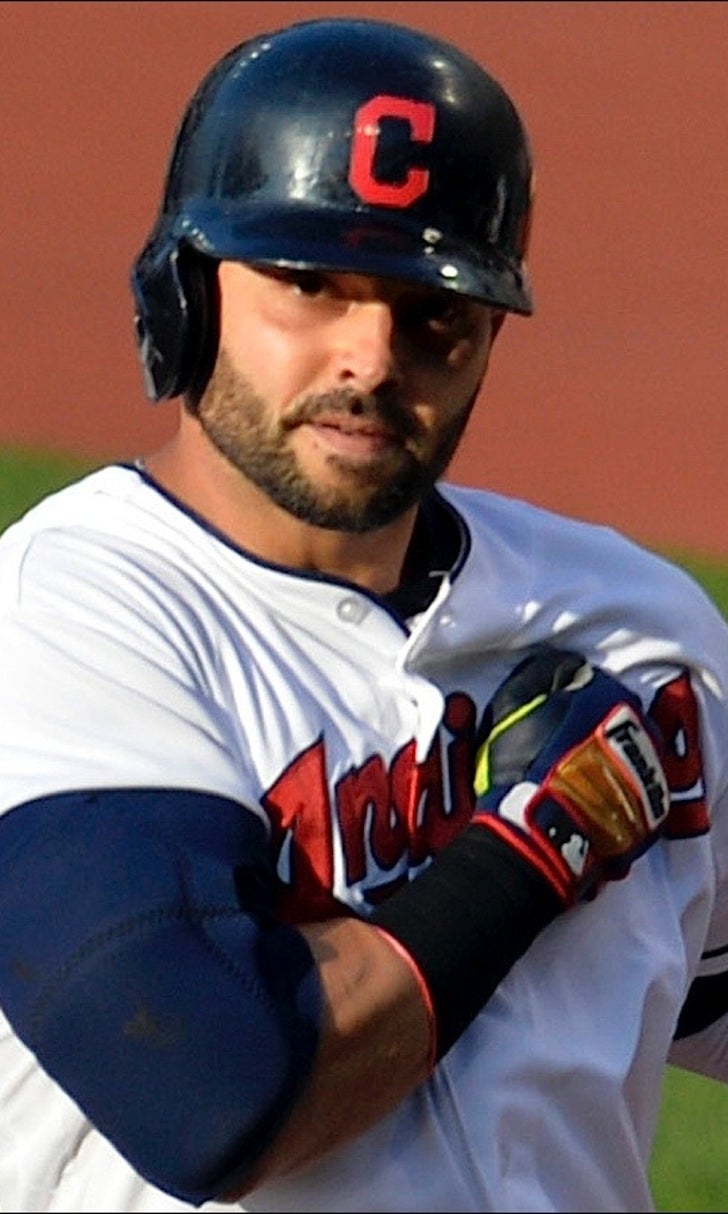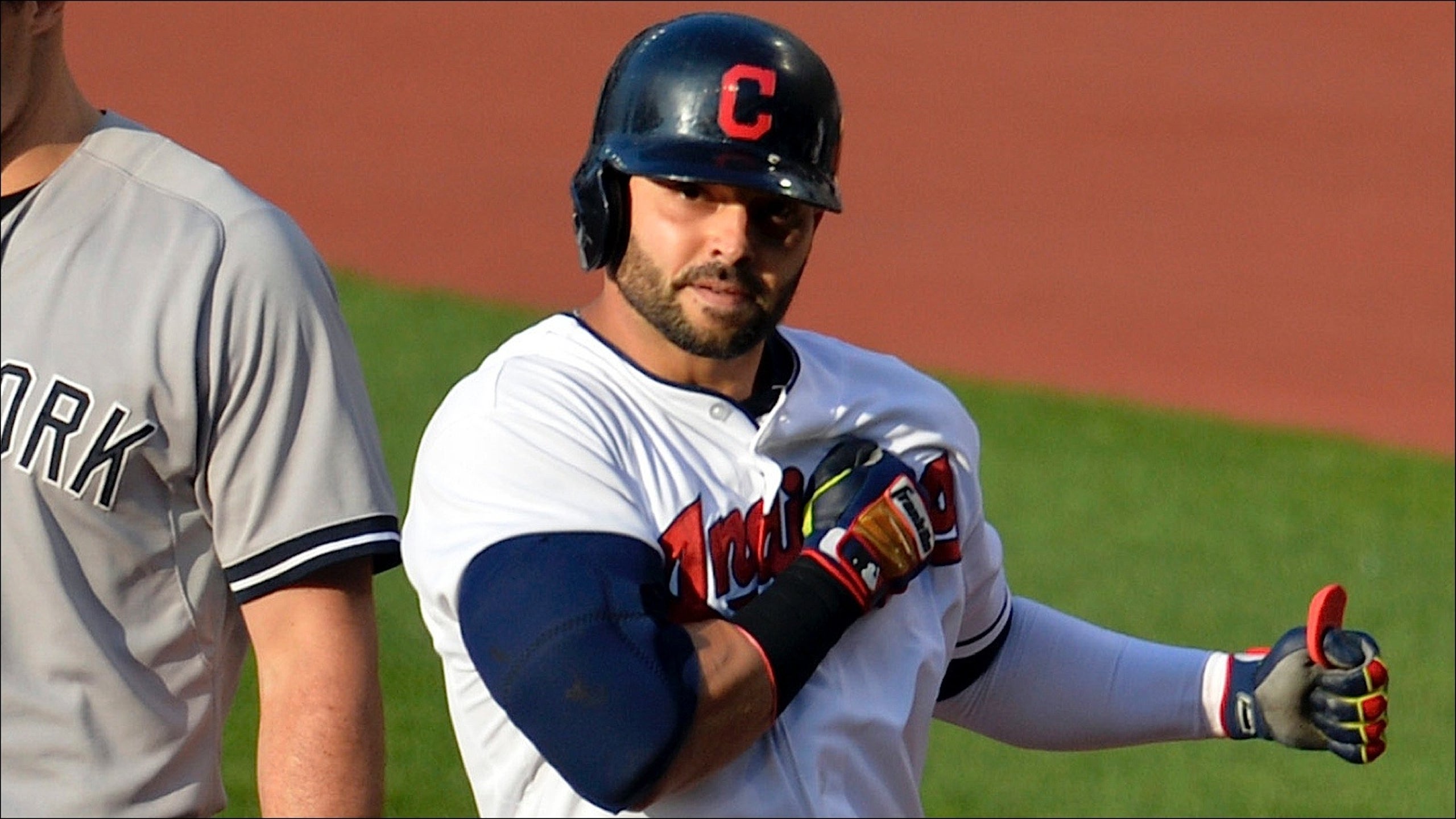 What's next for Nick Swisher and the Indians?
BY foxsports • November 19, 2014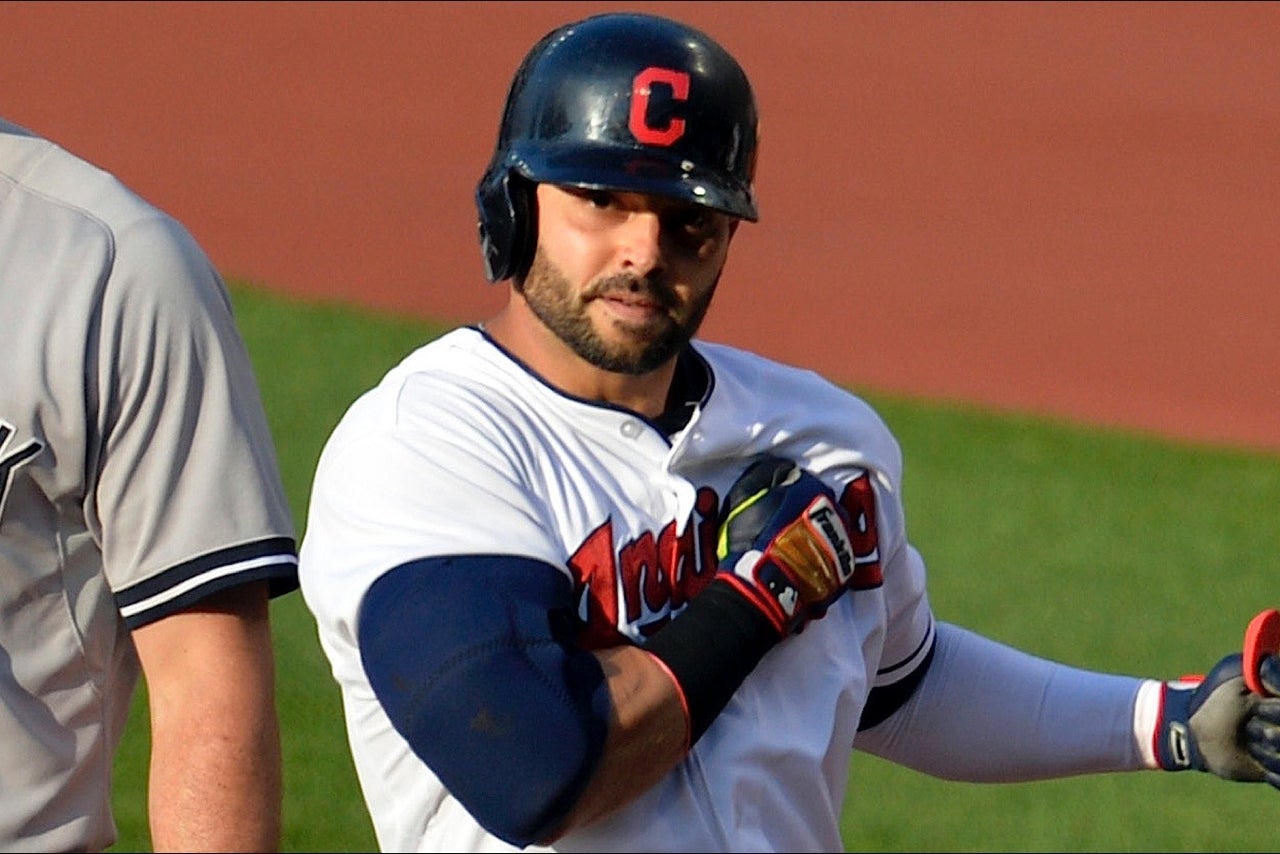 With roughly $8-10 million to spend in free agency, there is only one viable avenue for the Indians to make a significant addition this offseason -- a trade.
General manager Chris Antonetti said on MLB Network radio this past weekend that there was some progress on discussing certain scenarios during last week's general manager meetings. Fox Sports' Ken Rosenthal tweeted out one possible scenario on Tuesday when he said that Nick Swisher could be moved for another player with an inflated contract.
Swisher is due to make $30 million over the next two seasons with an additional $14 million vesting option in 2017. While that contract is foremost in hindering the flexibility the Tribe has in moving Swisher, there are others.
The biggest factor is Swisher is coming off double knee surgery. He has made trips to Cleveland and indications are the recovery is going well. But we truly won't know until spring training if he will be ready for the season.
Antonetti said during the end-of-season press conference that he still sees Swisher as an everyday player. Looking at how Carlos Santana thrived both offensively and defensively at first, it would be best served at designated hitter. Swisher batted .208 last season but his average was 27 points higher when he was the DH. Terry Francona indicated last year that he would still like to get Swisher out in the field regularly but that would likely mean spot starts in the outfielder and first.
In his two years with the Indians, Swisher is batting .231 with 30 home runs and 105 RBI in 242 games. No one knows if the 2015 version of Swisher will be the one that hit 22 home runs in 2013 or the one that had a season-long battle with the Mendoza Line last year. It gets even more complicated with the injuries.
While Rosenthal listed Ryan Howard and B.J. Upton as other bloated contracts that could be of possible interest, one that does make sense is Ubaldo Jimenez. The right-hander performed well with the Indians and they are in the market for a veteran to provide some stability to the rotation. However a possible reunion with Justin Masterson or possibly pursuing Brandon McCarthy in free agency would be of less risk financially.
Even though a lot of things would have to fall in place for a trade involving Swisher to take place, it does show that the Indians are addressing every option. With one of the youngest rotations in the majors and outfield depth in the minors, the assets are there to deal.
Follow on Twitter joereedy
---