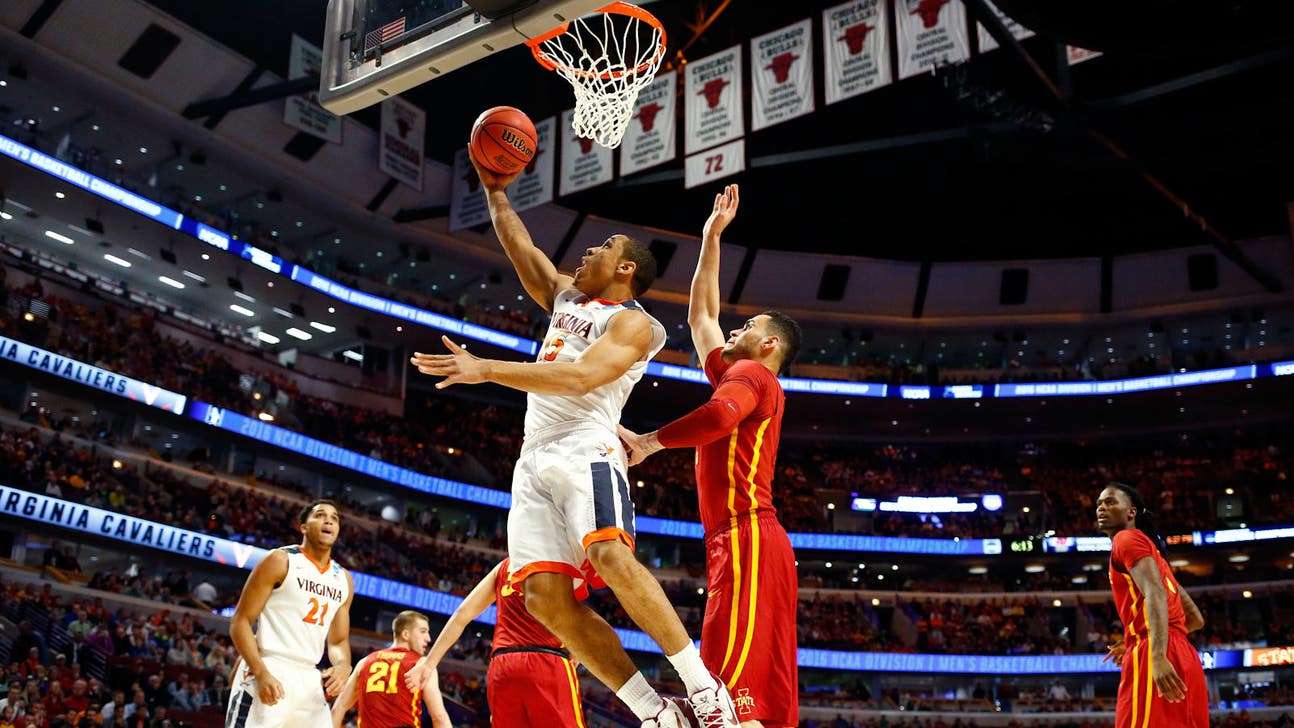 WhatIfSports User Interview: mniven
Published
Jun. 17, 2016 4:35 p.m. ET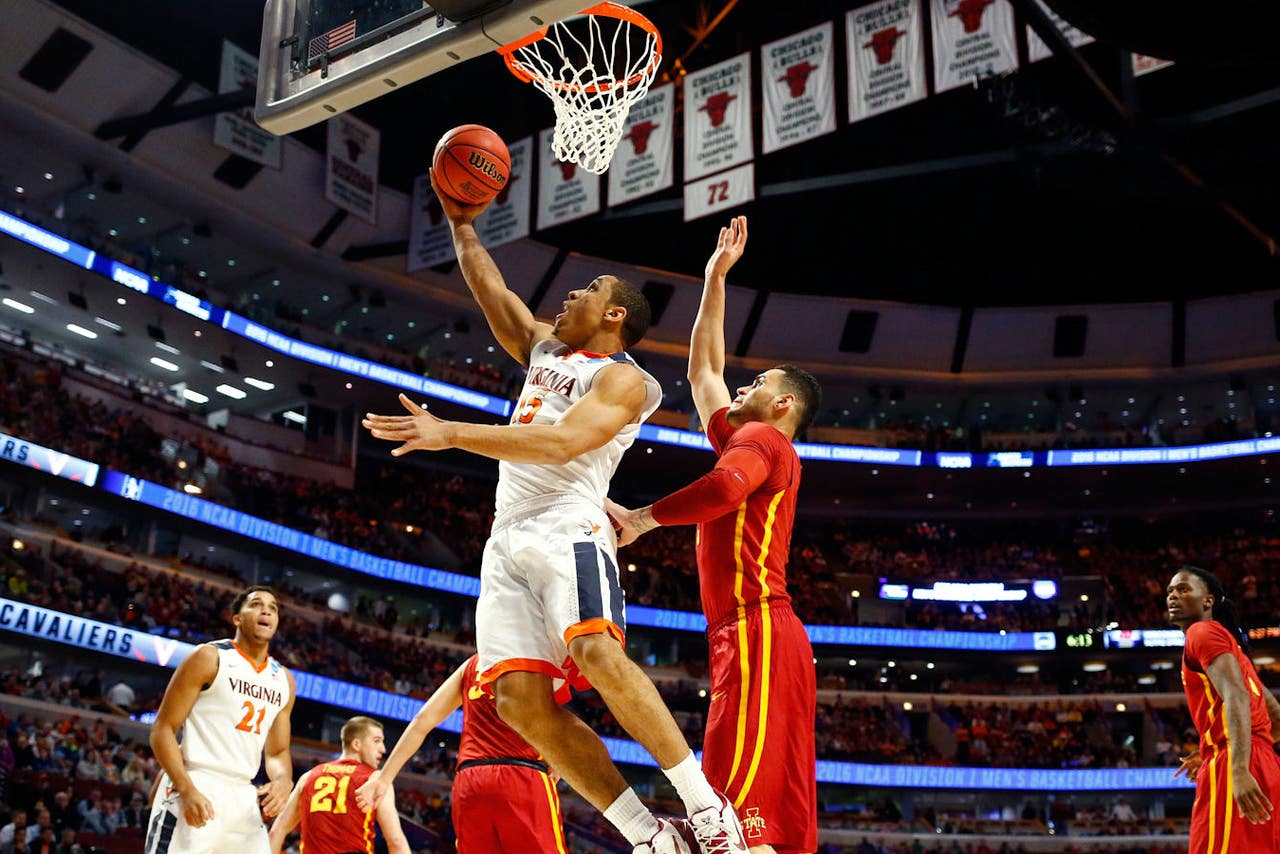 Hoops Dynasty player mniven took a break from his coaching commitments to field a few questions from WhatIfSports.com. The 12-time National Championship winner discusses some of his strategies, his penchant for job-hopping and some tips for fast-tracking teams to success.
WIS: Who is mniven?
mniven: I'm 47 years old, live in central Virginia with my wife, two daughters and two dogs, and I work for a large public company that provides news and data to corporate clients. Specifically, I'm a journalist covering the U.S. energy sector.
WIS: How did you find out about WhatIfSports.com?
mniven: It's been so long now that the exact details are foggy, but I have always loved sports simulation games, on paper initially and then electronically, and I just happened to stumble on WIS in my search for a good online sim game.
WIS: What are some of your interests and hobbies?
mniven: I love watching sports, especially college hoops, pro football and international soccer. Besides being a sports fanatic, I love going out to see live music (bluegrass, reggae, jambands and rock), being in the outdoors (hiking, camping and flyfishing) and watching my daughters play soccer.
WIS: Which five people, past or present, sit at your dream roundtable discussion?
mniven: Musicians Brendan Bayliss (Umphrey's McGee), Jerry Garcia (Grateful Dead), Trey Anastasio (Phish), Tony Rice (bluegrass guitarist) and Lowell George (Little Feat).
WIS: Did you play any sports growing up?
mniven: Yes, I played soccer and baseball through high school and lacrosse through college. I did play basketball in middle school, but I was terrible despite being on the tall side.
WIS: Who are your favorite all-time players?
mniven: I grew up in Los Angeles, Calif., so Magic Johnson (NBA), Eric Dickerson (NFL), Steve Garvey (MLB) and Wayne Gretzky in my early years. Current hoops players I like watching are Steph Curry, John Wall, Bradley Beal and Malcolm Brogdon.
WIS: Do you have any sports-related items on your bucket list that you have not yet done?
mniven: I'd like to go to some NCCA tournament basketball games. I've been to several ACC tourneys, but never the main event.
WIS: What is your favorite WIS moment?
mniven: Probably winning the NT with Florida in the Smith world. That meant I had won the NT in DI, DII and DIII. I also had a great time coaching St. Josephs (IN) in DII of the Tarkanian world. It's an extremely competitive conference and I won three NT titles there.
WIS: You currently coach at three DII schools and six DI schools. Which division do you prefer?
mniven: It's a hard question for me to answer because I tend to have a love-hate relationship with DI. I find DI to be quite a challenge and I like that aspect of it, but at the same time I get frustrated by my ability to have sustained success at that level. I like DII a lot because it tends to be much more of an even playing field, which in my opinion leads to a more competitive environment, and that's more fun for me. If you pinned me down and said I could only keep one team, it would be a DII team.
WIS: Of your 12 NT championships, only one, Florida in season 39 of the Smith world, is at the DI level. What has kept you from winning more titles at DI?
mniven: I consider myself to be a very good recruiter in DII, but only an average recruiter in DI. To really succeed in DI, you need to be a great recruiter. If I knew what made a great recruiter at DI, I'd be happy to tell you, but clearly I haven't figured it out to the degree that I need to.
WIS: In addition to your 12 National Tournament titles, you've won the Postseason Invitational 11 times. To what do you contribute your PI success?
mniven: A few reasons come to mind:
1) My teams tend to be pretty strong, but then underachieve during the regular season, leaving me primed to clean up on lesser competition in the PI.
2) I like to play in the strongest conferences possible, especially in DII, which tends to result in some very good teams going 13-14 in the regular season and then making noise in the PI.
3) I've played 703 seasons of HD, so I was bound to stumble into a few titles along the way!
WIS: In most worlds, you've changed jobs a number of times. What typically prompts a move? What do you look for in a new school?
mniven: I like to jump around pretty frequently, mostly because I like the challenge of building a team. I have stayed at a bunch of schools for 20+ seasons, but in the last couple of years I have jumped around a lot in DI trying to find a school where I will have some success (maybe that's part of my problem!).
WIS: Any tips for fast-tracking a new team to success after switching schools?
mniven: The obvious one is to find a team that a decent human coach just left so you don't have a roster full of SIM-recruited players. If you want more of a challenge, go to an awful team and see what you can do with it. Programs can be turned around pretty quickly in DII, if you target players with high potential and strong WE. It's a tougher road in DI, but I've had some success building up low level DI programs in areas that have large recruit populations like Texas and California.
WIS: What is your strategy for recruiting? Do you utilize any recruiting tools? Do you use a certain mix of phone calls, campus visits, etc. to acquire targets?
mniven: In DI, I tend to stay very local so that my recruiting dollars go as far as possible, but that can be tough in crowded markets like the Midwest, South and Northeast, where there are not enough quality recruits to go around. I use Future Stars Scouting quite a bit and rarely sign anyone that I haven't scouted. I wouldn't say I have a proven formula for spending my recruiting money, but I tend to use a mix of 5 calls, 5 home visits and 1 campus visit, and will pile on many of those packages during a single recruiting cycle, at least in DI.
In DII, I also tend to stick pretty local, but I will stray farther out when I'm in a strong conference that has generated extra postseason money. Almost every recruit I sign in DII is a "pulldown" or whatever the kids are calling it nowadays. I like to shoot for high WE players who have good ATH and DEF, and emphasize strong guard play.
WIS: Do you have any favorite players from any of your HD teams?
mniven: There are many, but I really liked Leonard Jones, a PG at Redlands in DIII Iba. He averaged more than 4 rebounds per game over his career and more than 6 in his senior year, which is pretty solid for a PG in HD. The team went to the NT championship game and lost and also the elite eight, but never won it all, unfortunately.
WIS: How much time do you spend on your Hoops Dynasty teams? How much do you think is necessary to be competitive?
mniven: Nowadays, I probably spend 10-15 minutes per day on each of my teams, more if it's the recruiting period. I do have a game planning system, but don't spend a ton of time on it. I'd probably do better if I played match ups better from game to game, but don't have the time to get that granular due to work and family obligations.
WIS: If you were to give one piece of advice to a new user, what would it be?
mniven: Recruit players who are fast, athletic and good defenders.
WIS: What is your favorite aspect of Hoops Dynasty?
mniven: Recruiting.
WIS: Least favorite?
mniven: Recruiting!
WIS: What is one feature you want to see implemented in a future update?
mniven: My number one request is to populate DI with a larger number of quality recruits. Spending a lot of time recruiting and then ending up with a bunch of crap players isn't fun and this game in the end should be fun to play.
WIS: Who are the users you respect and/or enjoy the most?
mniven: There are too many for me to remember, but some that come to mind immediately are: oldave, alblack56, aejones, coach_billyg, jwinner5, oldresorter, ARomano, barjaz, emy1013, johnsensing, robinhood410, mullycj, cbriese, oldman_sons, oldwarrior and, of course, lostmyth2!
WIS: If you were in one of our games, what sport would you play, at what position, and what would you be rated?
mniven: HD, small forward, whatever the ratings were of the worst walk on you ever had.
WIS: Thanks, mniven, for participating and sharing with the Hoops Dynasty community.
View the WhatIfSports User Interview archive.
---