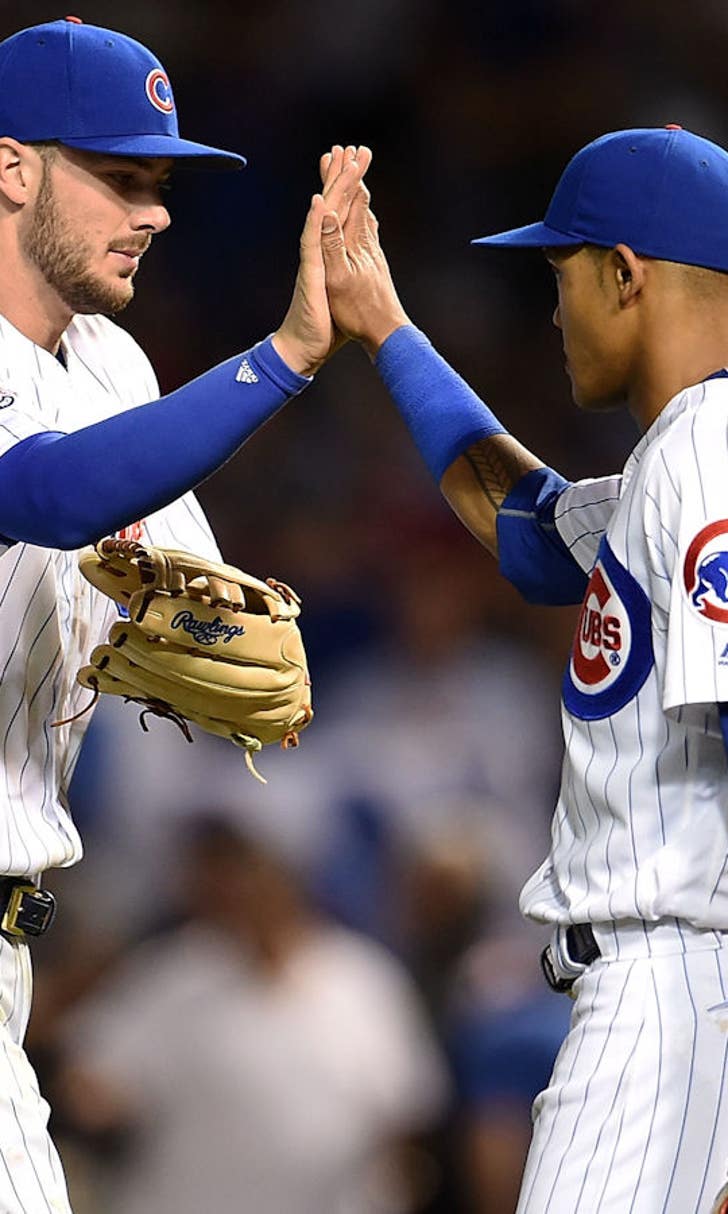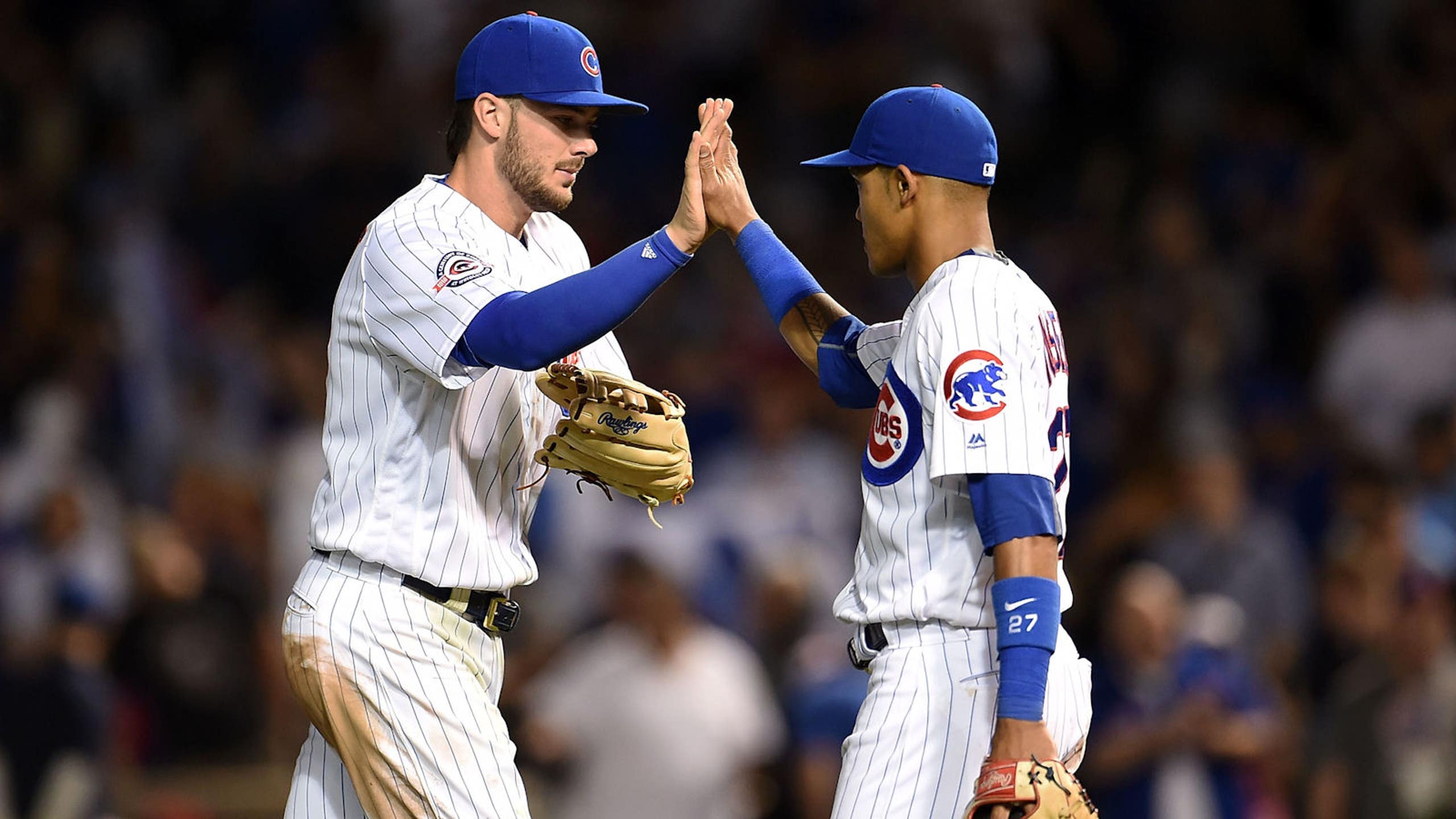 WhatIfSports NLDS prediction: Giants vs. Cubs
BY foxsports • October 6, 2016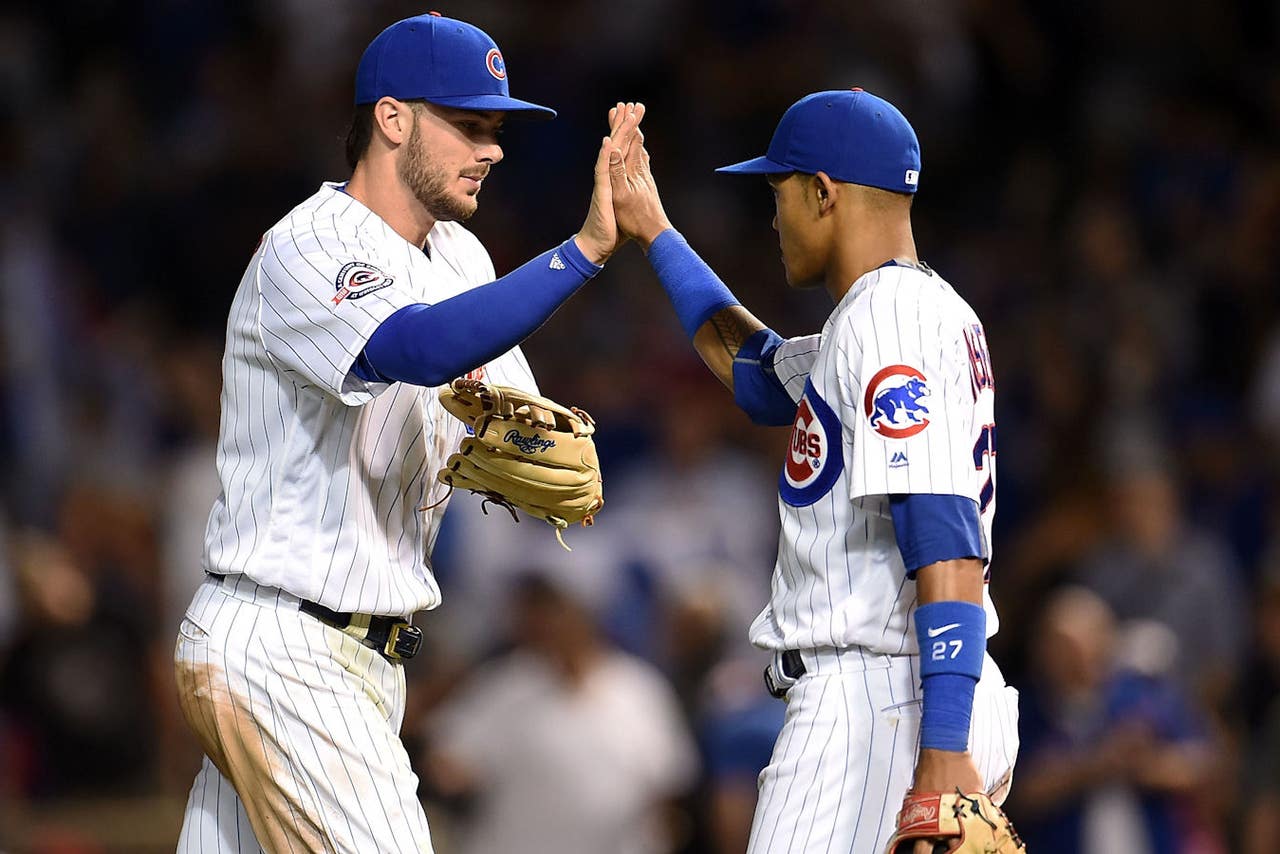 Two teams with very different postseason histories will go head-to-head in the National League Division Series when the San Francisco Giants take on the Chicago Cubs. 
The Giants (87-75) are fresh off a one-game Wild Card win over the New York Mets thanks to a brilliant pitching performance from Madison Bumgarner. The Cubs (103-58) have had their playoff spot clinched for weeks and are looking to prove that they are in fact the best team in baseball. Whatifsports simulated the Best-of-5 series between the Giants and Cubs 101 times, and here's how it all went down:
Giants vs. Cubs: 101 Simulations of Best-of-5 Series
Matchup
Win %
3 Game %
4 Game %
5 Game %
Giants
24.8
1.0
13.9
9.9
Cubs
75.2
23.8
20.8
30.7
MORE PREDICTIONS: Dodgers vs. Nationals | Red Sox vs. Indians | Blue Jays vs. Rangers
The heavily favored Cubs came out on top in 75.2 percent of our simulations, most frequently winning the series in a deciding Game 5 (30.7 percent). In 23.8 percent of the simulations, the Cubs pulled off the clean sweep. Interestingly enough, the Giants managed a sweep in only one of the 101 simulations. The Cubs narrowly won the regular season series between the two teams, 4-3. 
Leading the way for the Cubs in our projections was the 1-2 punch of Jake Arrieta (3.26 ERA) and Jon Lester (3.24). Chicago's pitching staff as a whole, including the bullpen, was brilliant in our simulations, maintaining a 3.42 staff ERA. The Giants, meanwhile, didn't fare so well with a team ERA of 4.61 thanks to some bad efforts from the bullpen. Madison Bumgarner (4.02 ERA) wasn't quite as magical as he's been in the postseason in the past, either. 
Doing most of that damage for the Cubs lineup was Kris Bryant, who averaged .81 home runs per game and hit .318 over the course of our 101 simulations. Wilson Contreras (.288) and Dexter Fowler (.283) pitched in as well. 
Ultimately, it was San Francisco's bats that were the main culprit for the series loss, as the Giants hit .236 as a team. Buster Posey was the only player to bat over .260 for the entire team. 
Interested in simulating the game yourself? Try MLB SimMatchup. Or, create your own Dream Team of current and historical players to challenge your favorite club.
---
---