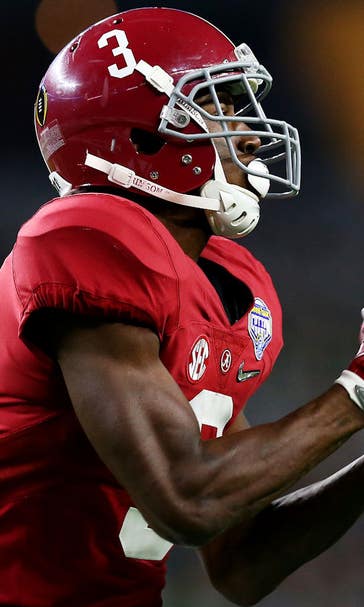 WhatIfSports 2016 College Football Playoff prediction
December 24, 2016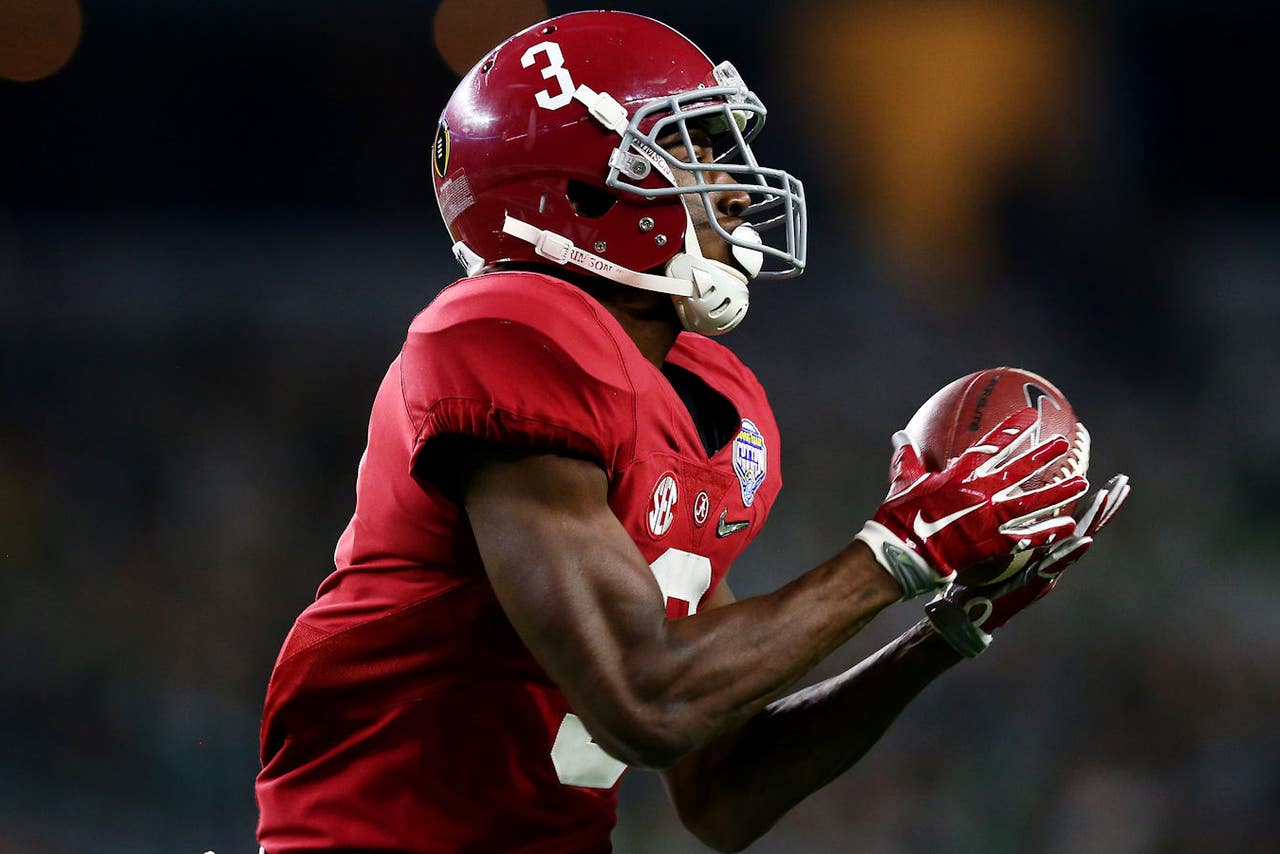 It's the dawn of the 2016 college football season, but WhatIfSports.com is already looking ahead to the College Football Playoff. We placed the top four teams from the AP's preseason poll -- Alabama, Clemson, Oklahoma and Florida State -- into a playoff and simulated the outcome using the WhatIfSports college football simulation engine.
No. 1 Alabama vs. No. 4 Florida State
Alabama
The defending College Football Playoff champions begin the 2016 season atop the AP poll. Alabama lost a number of key pieces to graduation and the NFL Draft, including Heisman-winning running back Derrick Henry and quarterback Jake Coker, but the cupboard is never bare in Tuscaloosa. The defense, which surrendered just 15.1 points per game a season ago, brings back defensive end Jonathan Allen (12 sacks in 2015), linebacker Reuben Foster (73 tackles last year) and safety Eddie Jackson (106 career tackles, eight career interceptions). On offense, a starting quarterback still hasn't been named, with Cooper Bateman and Blake Barnett vying for the opportunity to throw to Calvin Ridley. The sophomore wide receiver hauled in 89 passes for 1,045 yards as a freshman. The reception total was the most by a freshman in Alabama and SEC history, and third-most in FBS history.
Florida State
The Seminoles played second fiddle to Clemson in the ACC in 2015, but they're just a few years removed from winning the final BCS Championship. Although Florida State missed the College Football Playoff last year, the school was an inaugural participant the year before as the No. 3-ranked team, dropping a 59-20 contest to Oregon in the first semifinal. Florida State's road back to the Playoff will be paved by running back Dalvin Cook, who ranked sixth in the FBS in rushing last year with 1,691 yards. Cook averaged 7.4 yards per carry and rushed for 19 touchdowns. The Seminoles return nine starters on offense and six on defense.
Semifinal I
We simulated a matchup between Alabama and Florida State 1,001 times to determine the favored team. The Crimson Tide came away with a victory 57.2 percent of the time, outscoring the Seminoles by an average score of 26.5-24.6.
No. 2 Clemson vs. No. 3 Oklahoma
Clemson
The Tigers have unfinished business after falling to Alabama in the most recent College Football Playoff National Championship. Deshaun Watson passed for 405 yards and gained another 73 yards on the ground against Bama, but Clemson suffered a 45-40 defeat. With Watson back at the helm in 2016, along with running back Wayne Gallman and receivers Artavis Scott and Mike Williams, the Clemson offense will be among the highest-scoring in the nation this season. If the defense can do its part, a return to the Playoff is a very realistic outcome for the Tigers.
Oklahoma
Oklahoma was also a College Football Playoff participant last year, riding an 11-1 record to the No. 4 seed in the tournament. The Sooners faced Clemson in the first semifinal and led 17-16 at halftime. It was all Clemson after the break though, as the Tigers outscored Oklahoma 21-0 in the second half for a 37-17 victory. Quarterback Baker Mayfield and running back Samaje Perine headline a group of 12 returning starters. Before Oklahoma is able to return to the Playoff, it must navigate a difficult schedule that features five AP Top 25 opponents, including games against No. 15 Houston and No. 6 Ohio State.
Semifinal II
We simulated the Clemson vs. Oklahoma rematch 1,001 times and the outcome couldn't have been much closer. Oklahoma squeaked by 50.1 percent of the time, edging Clemson by an average score of 27.6-27.3.
No. 1 Alabama vs. No. 3 Oklahoma
Winning consecutive national championships is an inconceivable accomplishment for most college football programs, but Alabama has claimed back-to-back titles on four occasions. The most recent occurred following the 2011 and 2012 seasons. Alabama also won consecutive championships in 1925-26, 1964-65 and 1978-79. Can the Crimson Tide do it again?
Oklahoma's last national championship occurred on January 3, 2001, a 13-2 victory over Florida State to cap a 13-0 season. The Sooners have hardly been dormant since, posting double-digit win totals 12 times, including a 2008 season that ended in a BCS Championship loss to Florida. But a second national championship has remained elusive during Bob Stoops' tenure.
Championship
We played Alabama vs. Oklahoma 1,001 times to predict which team would emerge victorious in our mythical College Football Playoff championship game. The simulation engine likes Alabama to repeat, with the Crimson Tide winning 54.0 percent of the time by an average score of 26.1-24.7.
SEE ALSO: WhatIfSports.com's Week 1 college football predictions and preseason ranking of all 128 FBS teams. 
---