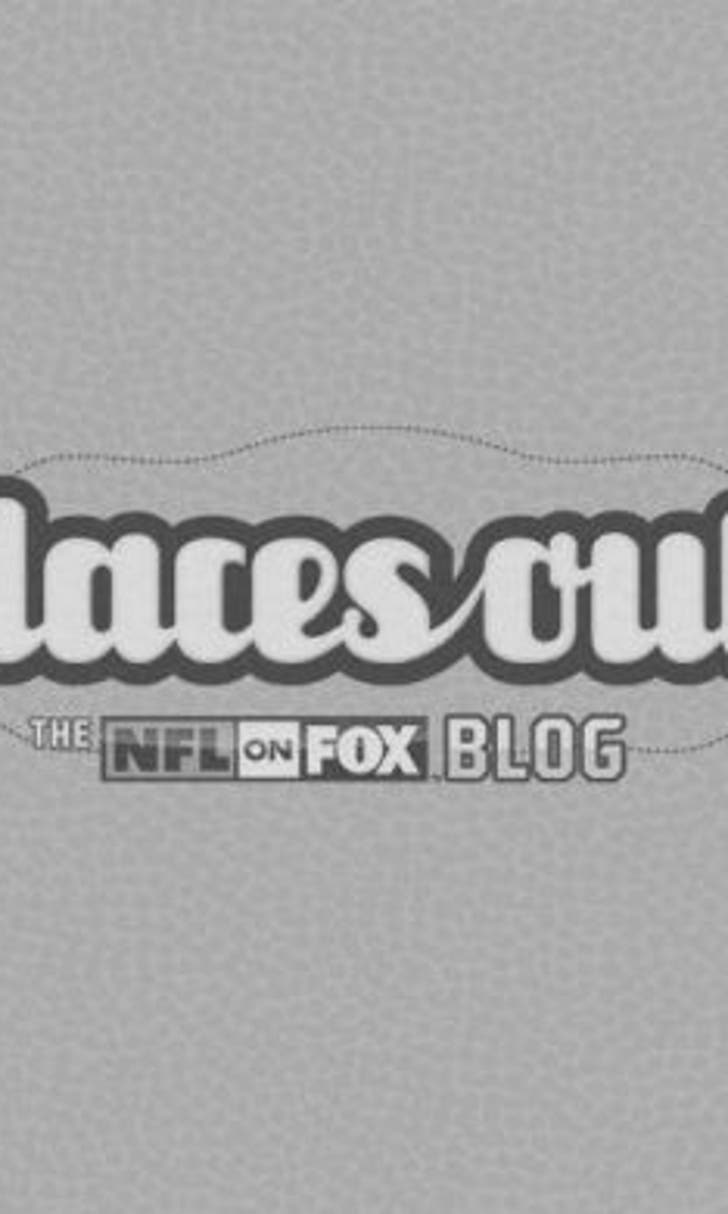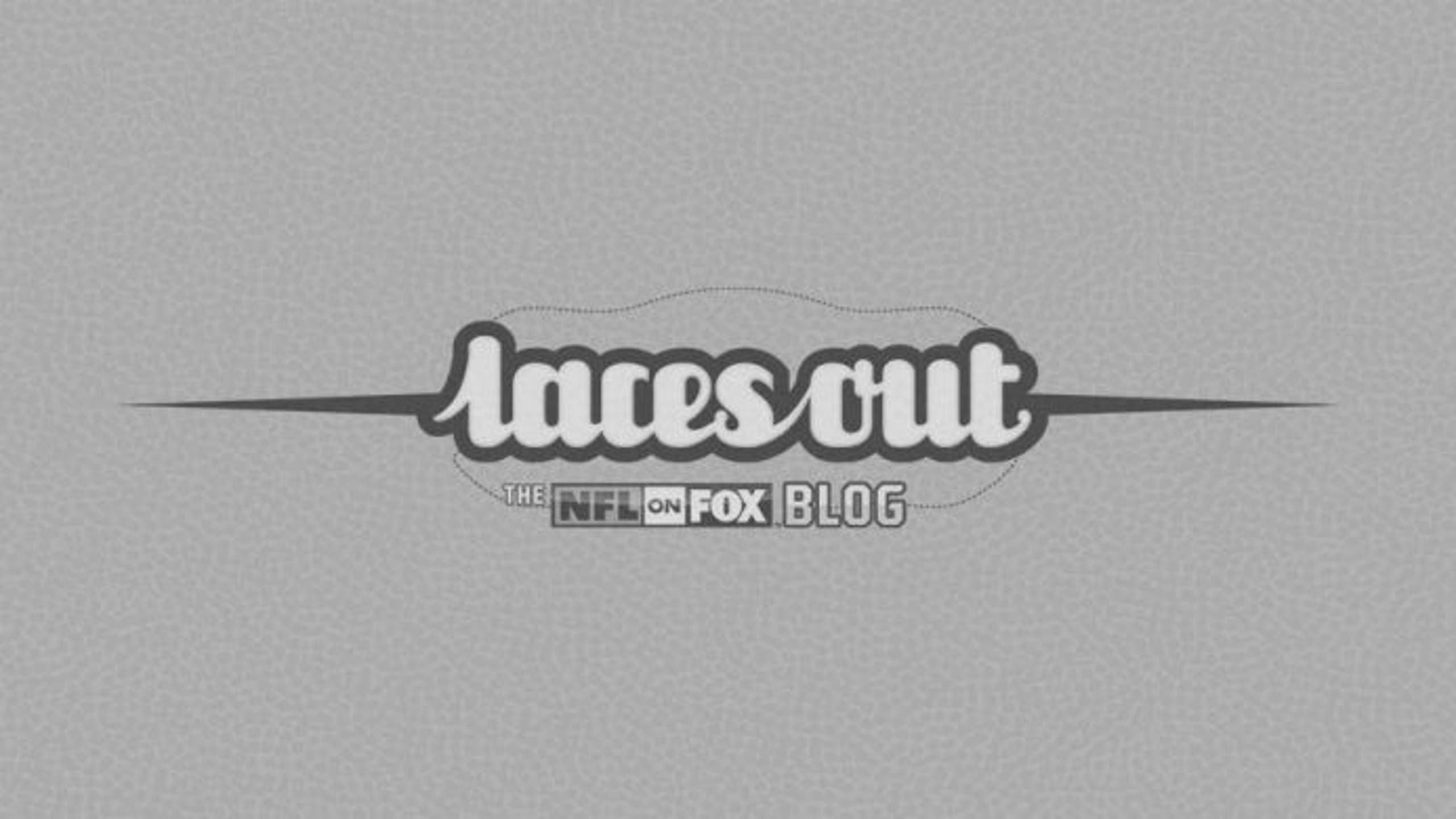 What we know after Week 9
BY foxsports • November 3, 2013
By Ross Jones and Sid Saraf, FOXSports.com And just like that, Week 9 is just about in the books. Comeback wins, gritty road victories and wild finishes capped a thrilling Sunday. The Chiefs somehow remain unbeaten and the Saints were stumped on the road in New York. All right, let's get into what we know:Colts 27, Texans 24 – The comeback kid does it again Andrew Luck spoiled Case Keenum's coming-out party. Keenum, an undrafted rookie from the University of Houston, threw three first-half touchdown passes and had the local fanbase forgetting about the team's woeful quarterback play this season. People on Twitter were freaking out about Keenum and the spark he provided the offense. But that party ended fast. Trailing 24-6 in the third quarter, Luck led three consecutive touchdown drives to take the lead. The Colts' second-year quarterback also floated a pass between two defenders, connecting with tight end Coby Fleener on a two-point conversion to make it a 3-point lead. After a defensive stand, Keenum had a chance to force overtime. Without any timeouts, the rookie signal caller marched the offense into field goal range but Randy Bullock missed the kick. He finished 1-for-4 on the night. Texans head coach Gary Kubiak collapsed at halftime and was taken to the hospital. Kubiak also serves as the team play-caller and his absence had an effect on the game. General manager Rick Smith told NBC's sideline reporter that Kubiak could rejoin the team as soon as Monday. Cowboys 27, Vikings 23 – Cowboys might not be better than 8-8
Good teams don't play down to their competition. They blow them out. The Vikings, who have lost seven of eight this season, had no business being in this game, but the Cowboys needed a fourth-quarter comeback for the win. Dez Bryant had a pedestrian six receptions for 64 yards on 11 targets, even though he pleaded for the ball more. But it was Tony Romo who piloted a nine-play, 90-yard scoring drive when it mattered most. The Cowboys take on the Saints next week before their Week 11 bye week. They own a 5-4 record and have six tough matchups on the other side of the bye, including three games against each division foe. Jets 26, Saints 20 – Rex Ryan has his brother's number
They might be twins, but Rex and Rob Ryan are far apart when it comes to their record against each other. The two have squared off five times as head coaches or coordinators. Rex has won all five, including Sunday's impressive victory for Gang Green. "All right, I beat my brother again. Just kidding. Yeah, there's a little extra, but at the end of the day, now you realize that your bro just took a loss, so that's the tough thing," Rex Ryan told the Associated Press. "I pull for them every single week except one." Seriously, can anyone figure the Jets out? A week after putting together a stink bomb of a performance against the Bengals, they come out and stun the powerful Saints offense at home. Maybe we're not supposed to get it. Either way, the Jets are sitting pretty at 5-4 and have a great shot at the postseason. Eagles 49, Raiders 20 – The Eagles really have a quarterback controversy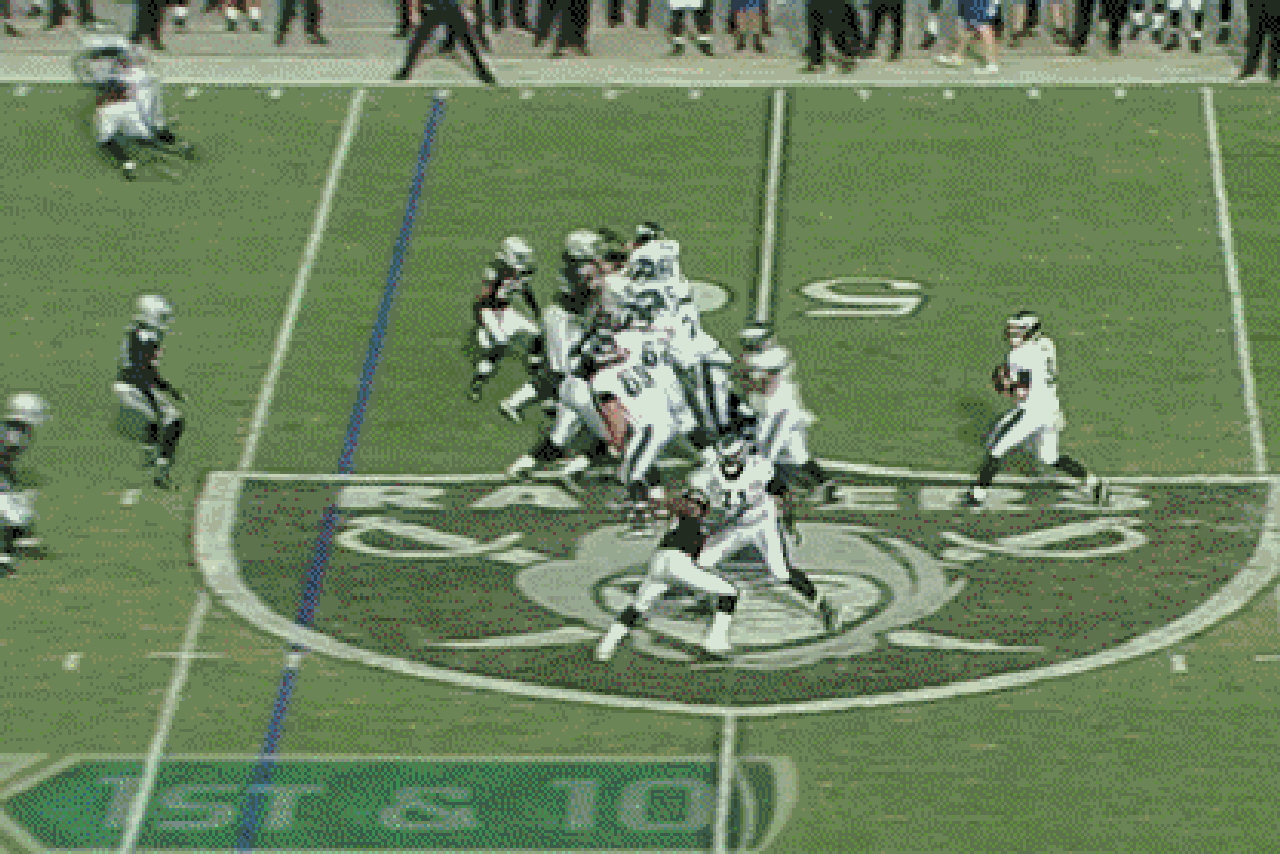 The Eagles offense redeemed itself for not scoring any offensive touchdowns during its previous two games. Nick Foles, who had been dealing with concussion-like symptoms during that period, hit the ground running on Sunday, throwing an amazing seven touchdown passes in Philly's big road win. By halftime, Foles had thrown four scores and built an 18-point lead. The second-year quarterback wasn't finished. He went on to connect with DeSean Jackson, LeSean McCoy and Riley Cooper. While Michael Vick continues to nurse a hamstring injury, it could be Foles who runs away with the job. For the Raiders, they suffered a pair of injuries that could dramatically alter their season's course. Terrelle Pryor left the game early to have his knee examined, while Darren McFadden tweaked his hamstring. Panthers 34, Falcons 10 – Cam Newton can apparently do no wrong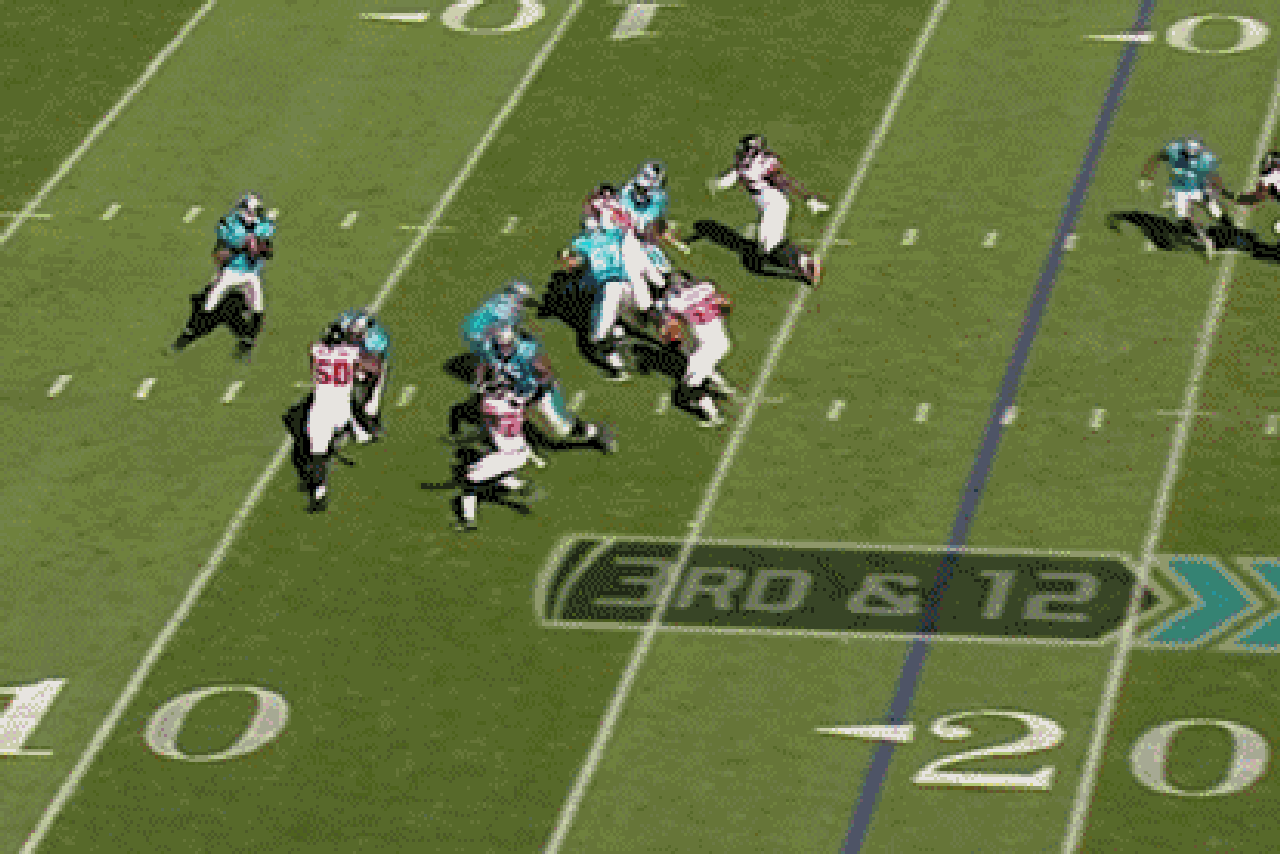 It's hard to say the Panthers aren't for real after a convincing win against the Falcons. Carolina has won five of its last six games and is playing at a really high level. The offense is humming. The defense is stifling. And there is a big buzz following this team. The Panthers have a tough one next week traveling to San Francisco, but no one had this game circled on their calendar as a premier matchup in August. Cam Newton, who sat down with NFL on FOX sideline reporter Laura Okmin before the game, made more mistakes than he has over the past three weeks. He made up for it with his fourth-quarter scoring scramble. Matt Ryan is clearly struggling without his famous cohorts. Without receivers Julio Jones and Roddy White, this offense isn't nearly explosive as it once was, and Ryan has faltered late, throwing three interceptions in back-to-back games. Redskins 30, Chargers 24 – The Redskins are somehow 1 ½ games out of first place?
How often does a team with possession of the ball on first-and-goal from the 1 not convert it into a touchdown? That's what happened in the nation's capital as the Chargers failed to score the winning touchdown with seconds left in the fourth quarter. Instead, San Diego settled for a field goal and overtime. The Redskins sealed the win when Darrel Young came through with his third touchdown run of the day. Pierre Garcon made some incredible plays and finished with seven receptions for 172 yards. Robert Griffin III seemed to be in the crossfire of the Chargers defense, but had a positive performance and showed better accuracy. Patriots 55, Steelers 31 – Finally! Gronk is back!
Just when you were concerned whether Rob Gronkowski would ever be the same, the third-year tight end rounded into form. Gronkowski hauled in a career-high nine catches for 143 yards and a touchdown as he once again looked like Tom Brady's go-to target. The Patriots hung 55 points and 611 yards of total offense against Dick LeBeau's defense. Guys like Shamarko Thomas and Cortez Allen were exposed. Can it get any worse in Pittsburgh? Titans 28, Rams 21—Take that, Jeff Fisher! Do you think Tennessee wanted this win? Check out Chris Johnson's reaction after this 19-yard TD run.
The Titans toughed it out and beat their former head coach on Sunday, thanks in large part to Johnson. The running back ran for 150 yards on 23 carries as he helped his team end a three-game losing streak. The Rams, meanwhile, have now lost three straight. Chiefs 23, Bills 13 – Kansas City doesn't need offense Well, at least the Chiefs didn't on this day. They were only able to compile 210 total yards and KC's defense gave up a whopping 470 yards to Buffalo, which was starting undrafted rookie Jeff Tuel at quarterback. But when you get gifts like this:
And this:
Who needs scoring anyway? Congrats to the Chiefs on moving to 9-0. Seahawks 27, Buccaneers 24 – History was made in Seattle Do you remember the last time the Seahawks were able to come back from a 21-point deficit? You shouldn't, because it never happened before Sunday. Through turnovers and general sloppiness, Seattle found itself in a three-touchdown hole in the first half against winless Tampa. But the Seahawks never flinched, despite their defense getting gashed for 158 yards on the ground by Bucs running back Mike James. Russell Wilson and his crew kept chipping away until this TD pass late in the fourth quarter tied the score and completed the comeback:
A few minutes into overtime, Steven Hauschka nailed the winning field goal, and the Seahawks moved to 8-1. This team personifies resiliency. Browns 24, Ravens 18 – Speaking of history …
Baltimore had run off 11 straight victories against its lowly division rival. Well, that ended. Thanks to three touchdown passes from Jason Campbell, the Browns got the win and moved past the defending champions in the AFC North standings. Let's repeat that: The 4-5 Browns are ahead of the 3-5 Ravens in the standings. This is getting serious. If Baltimore doesn't pick itself up soon, it will be on the outside looking in once the playoffs start. Questions? Comments? Send them to lacesoutmail@gmail.com and we might respond in our weekly mailbag!
---