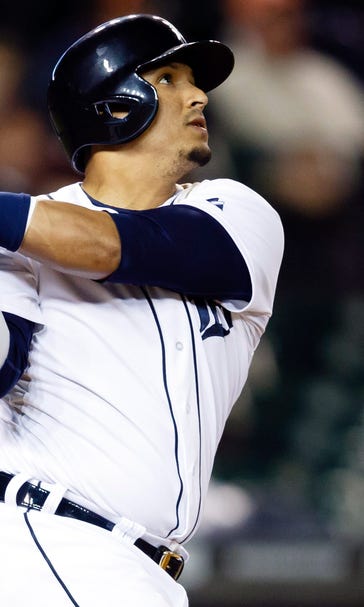 What makes Tigers veteran Martinez a special hitter?
BY foxsports • May 13, 2014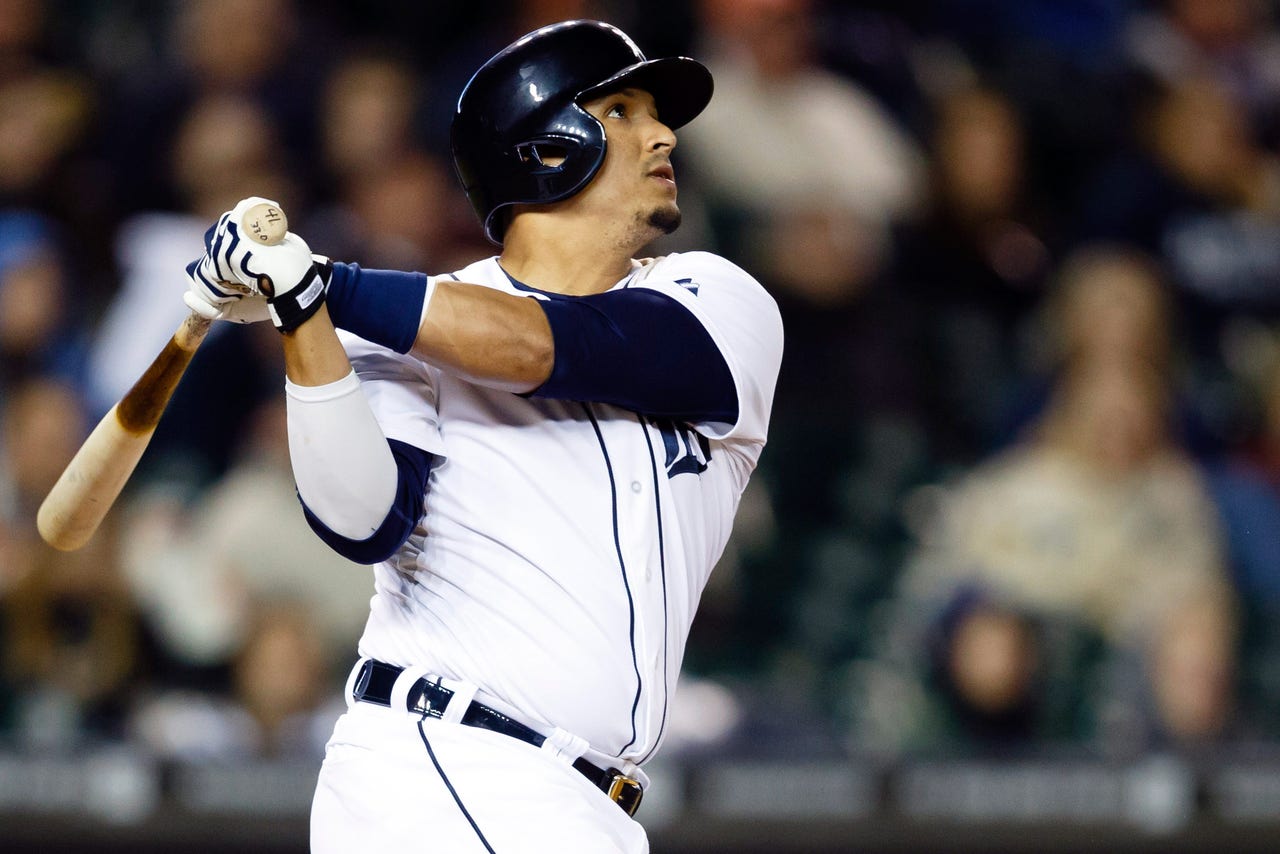 There's something Victor Martinez can do that even Miguel Cabrera can't.
Martinez can inspire the other Detroit Tigers hitters to be all they can be.
Yes, Cabrera can ignite an offense like nobody in the game. But he does so in a Herculean way that elicits awe more than it attracts followers. I mean, how can anybody hope to hit like Miggy?
Martinez, on the other hand, is easy to relate to because he's not only come back from career-threatening circumstances, he also approaches the game with the grit of a fringe player hoping to stick with the team.
When Martinez plants himself in the batter's box, his stance isn't that of a man ready to dominate. Rather, it's the approach of a hitter ready to battle the pitcher tooth and nail.
He coils like a rattler -- hands high and bat waggling -- then stares in at the hurler with a glare that infuriated Oakland A's closer Grant Balfour last year, and squares his shoulders before striding and striking the ball.
The Tigers, who lead the American League with a .279 batting average, are feeding off the approach and production of Martinez.
"Victor's energy is definitely infectious, both on the field and in the dugout," Detroit manager Brad Ausmus said. "Victor is remarkable in his own right. I've never seen a hitter like Victor."
Through Monday, Martinez is second in the league with a .583 slugging percentage, fourth with a .331 batting average and seventh with eight homers. He's also driven in 22 runs, second on the team behind Cabrera's 30. 
"Victor is sick right now," Tigers right fielder Torii Hunter said. "He's just sick."
Martinez has done his damage in an unrelenting manner, fouling off pitches and working the count with amazing success. The switch-hitter strikes out only once in every 17.3 plate appearances, making him the toughest to whiff in the game.
Martinez, 35, has mastered the fine line between being both patient and aggressive.
"That's the perfect description of Victor," Tigers rookie third baseman Nick Castellanos said. "He's aggressive, which means he swings at any pitch he likes. But he never -- let's say rarely, he is human -- chases a bad pitch.
"I see just how good of a hitter he is and how intelligent he is in situations. It can't help but be infectious. You see him studying video, and you do, too. He does such a good job of slowing his at-bats down, and I'm trying to do that, too."
Said Martinez: "I tell our hitters to go out there and study pitchers. Have an idea when you go to the plate."
Knowledge and experience put hitters in better control of situations, enabling them to slow down the game. A perfect example of that was the solo homer Martinez hit Wednesday off Houston Astros starter Brad Peacock. Martinez got down in the count, 0-2, but stepped out of the box to calculate the possibilities.
Martinez said he guessed high fastball and got it. His rationale: Peacock wasn't going to throw a third consecutive changeup and wasn't coming with a curveball because Martinez had nailed one earlier in the game.
Peacock was trying to get Martinez to chase a high fastball and whiff, but Martinez was ready for the pitch and launched it.
Cabrera supplied the other runs in that 3-2 victory on a two-run homer that he muscled out to the opposite field, despite the pitch coming inside and off the plate. It was a pitch that perhaps no other right-handed hitter could have hit where Cabrera did.
But Martinez's clout was the product of breaking down the situation - something each batter is capable of doing with proper preparation.
It was the kind of at-bat Castellanos, a rookie who is turning heads with 19 RBIs, and others on the team noticed.
I asked Martinez, who also excelled as an All-Star catcher in Cleveland and Boston, if there was a veteran player whom he fed off on his way up the ladder.
"No," Martinez said. "Ever since I can remember, I've always been this way. Ever since I was a little kid, I hated to lose. Even as a kid -- no matter what -- I just hated to lose."
That drive to win is what fuels his fire.
Still, as hard as Martinez tried last year, he couldn't get his bat going until July. The microfracture surgery to repair the medial and lateral meniscus in his left knee not only cost him the entire 2012 season, but held him back until the 2013 All-Star break.
Martinez has batted .351 since then, and now his knee is strong enough to allow him to catch and play first base when not slotted as the designated hitter.
His power was slow to come around last year, when he had only six homers and 33 RBIs during the second half of the season. This season, he's on pace for 38 homers and 105 RBI this year.
When asked about getting his power back, Martinez looked up and smiled, saying, "I would rather be lucky than good."
But you know better.
---
---