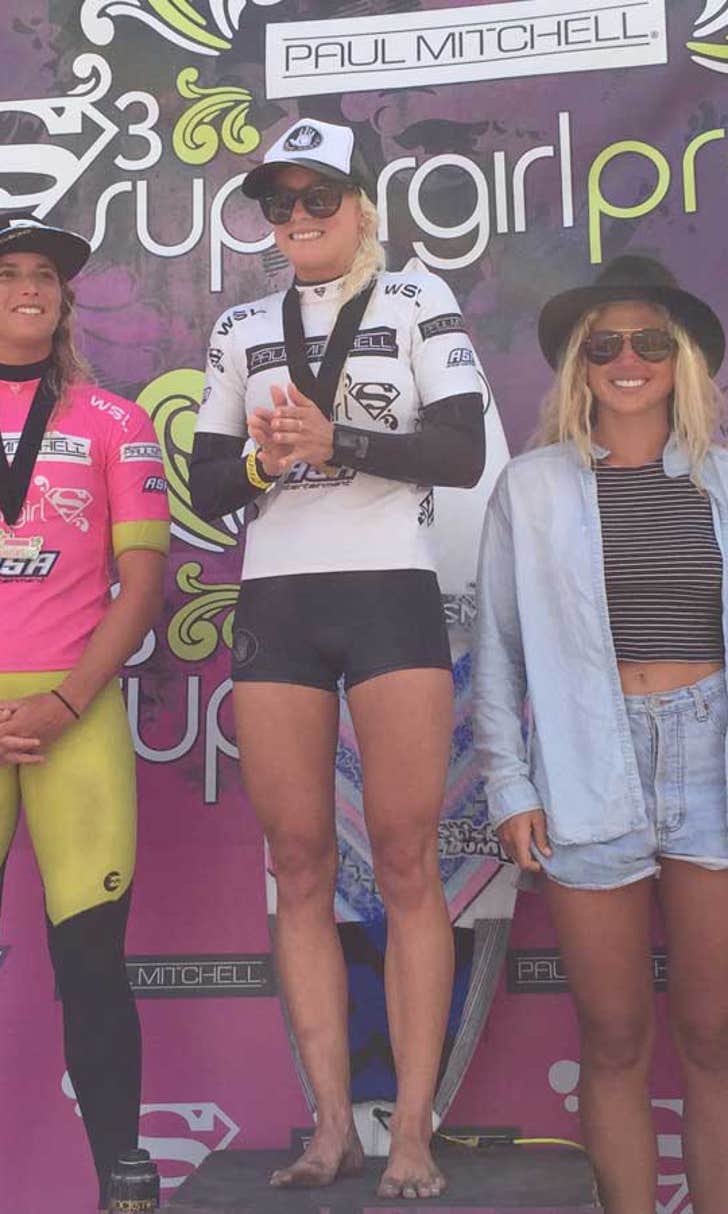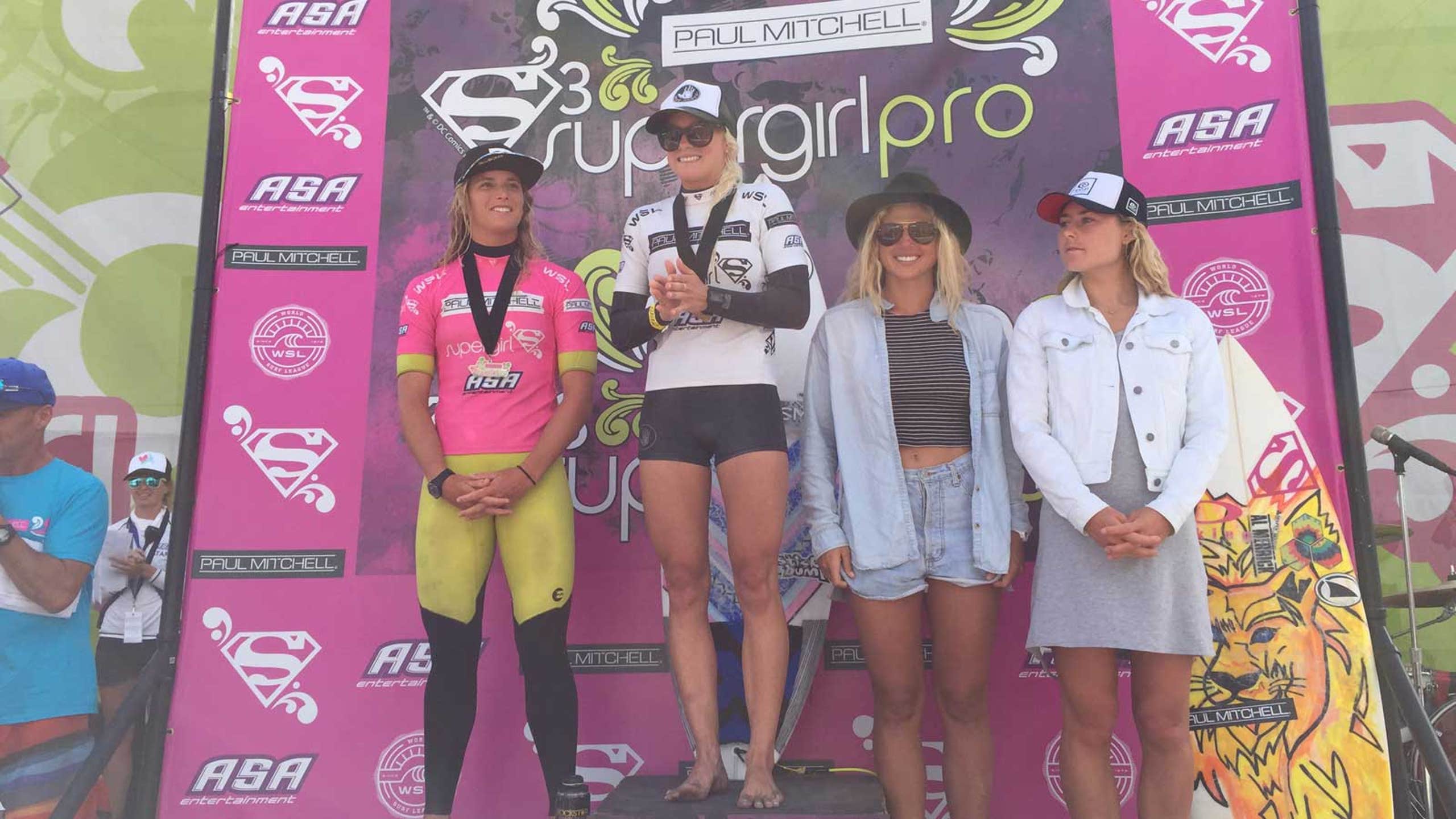 Weston-Webb and Conlogue take first and second at the 2015 Supergirl Pro
BY Brie Thiele • July 27, 2015
The Paul Mitchell Supergirl Pro -- the largest all-women's surf contest in the world -- took place this weekend with record-breaking attendance and fierce competition as three former Supergirl Pro finalists advanced through the Round of 16 to the semifinals. Sunday's action at Oceanside pier sealed the top three spots with Tatiana Weston-Webb (HAW) taking first and Courtney Conlogue (USA) runner up, with Sage Erickson (USA) and Nikki Van Dijk (AUS) tying for third.
The finals came down to a battle of Supergirl podium vets when Courtney Conlogue, the 2009 champion, faced Tatiana Weston-Webb, who took second place at last year's Paul Mitchell Supergirl Pro. Weston-Webb wowed the judges to capture the coveted pink Supergirl cape and earn critical points toward her QS ranking, putting her 1,600 points ahead of Nikki Van Dijk.
Weston-Webb took a quick lead with a 4.33 then trailed Conlogue, who posted a 3.00 and 7.50. She answered back with a 7.87 to Courtney's 6.03 in an exchange. Needing a 5.66, Tatiana put up a 6.60 within the final five minutes to seal the win.
Sage Erickson fell just short of defending her title despite a valiant effort against Conlogue, who described how the odds of competing in this sport were staked against her from the very beginning.
The Paul Mitchell Supergirl Pro is the only WSL QS6000 female competition in the continental U.S. The event will be broadcast on FOX Sports One this fall.
---