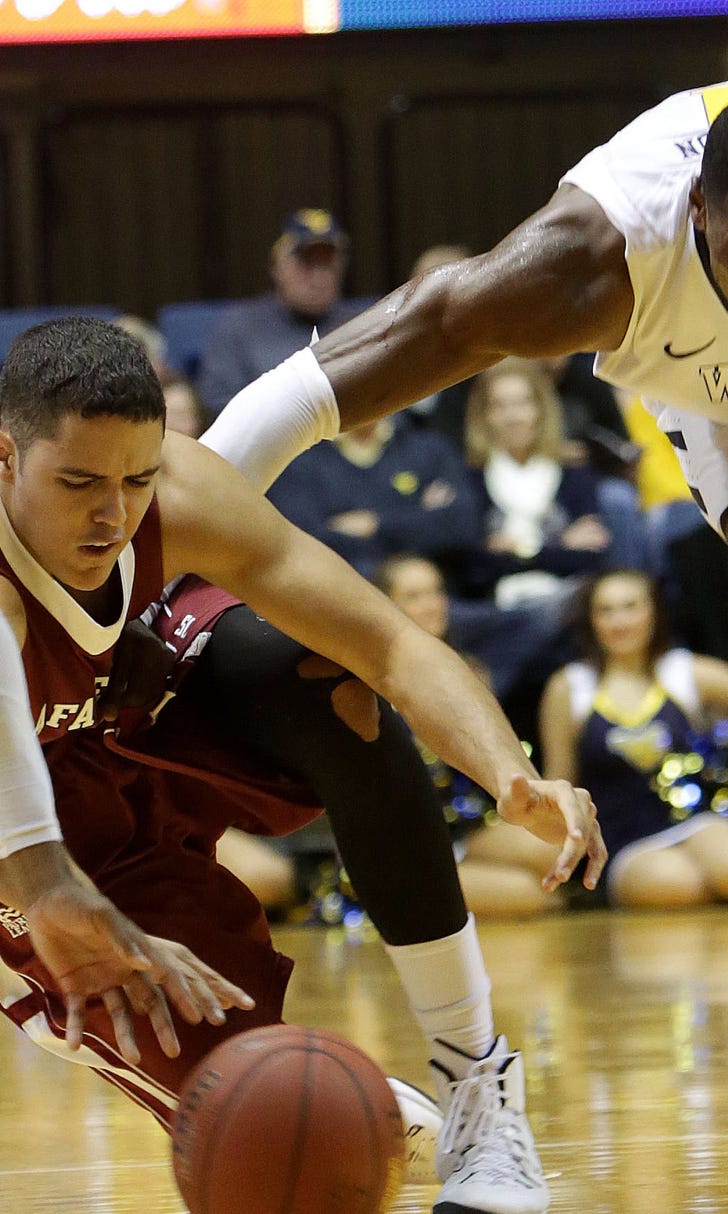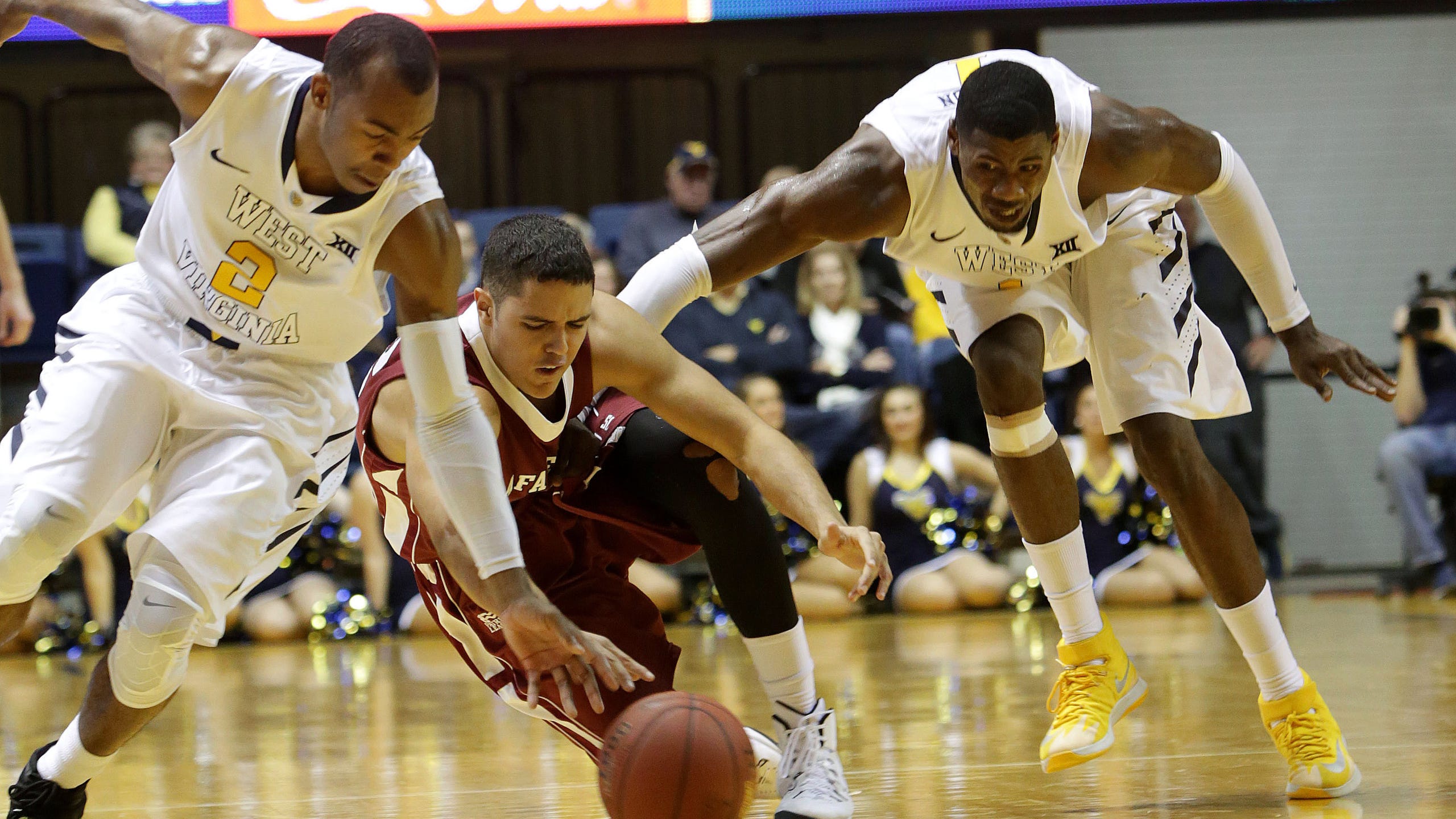 West Virginia tops Lafayette in 83-56 win
BY foxsports • November 16, 2014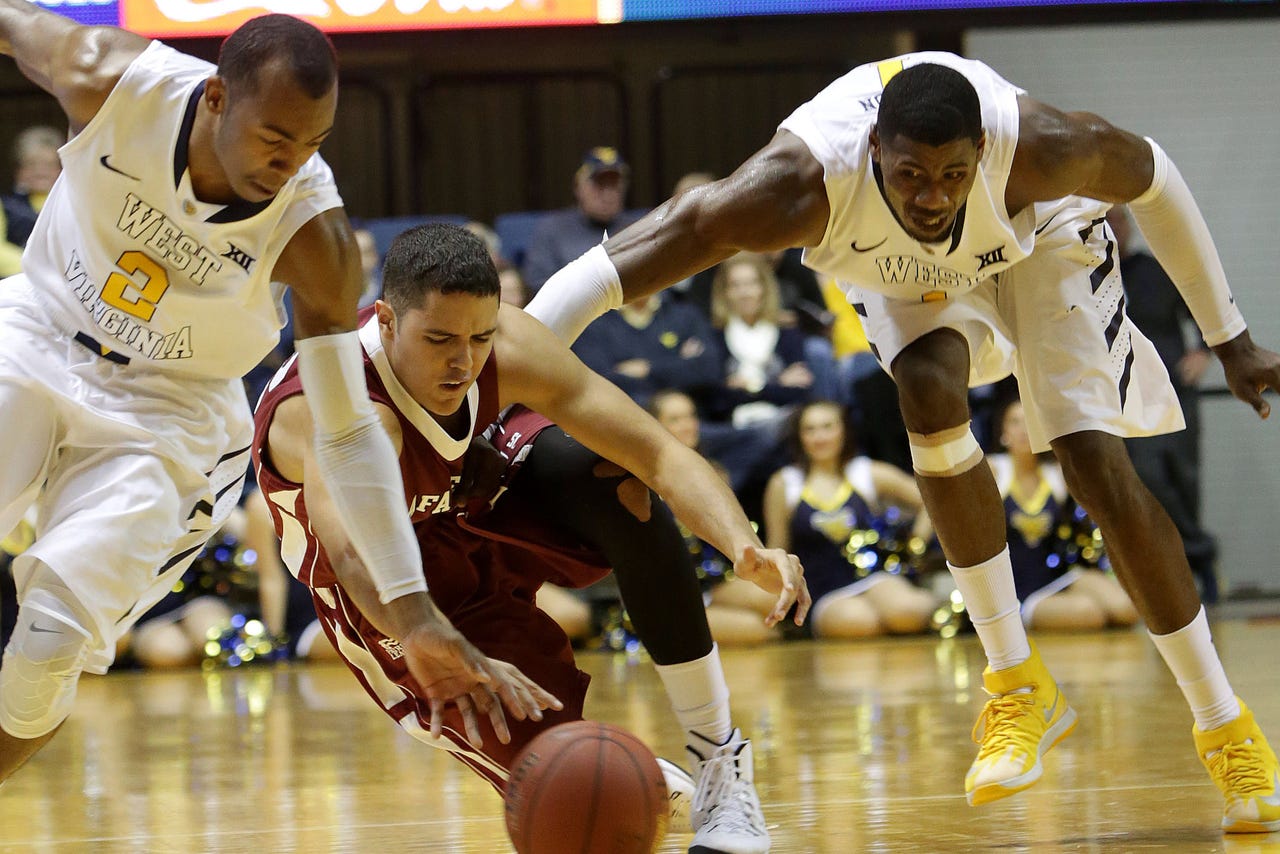 MORGANTOWN, W.V. (AP) -- Two players who were unavailable a year ago helped lead West Virginia to its second straight victory in 72 hours Sunday as the Mountaineers bested Lafayette 83-56 in a non-conference game.
Jonathan Holton had 18 points and 15 rebounds, while Jaysean Paige had 16 points, including three 3-point shots for Mountaineers. Devin Williams added 15 points and 11 rebounds, his second straight double-double of the season and the 10th in his two-year career.
Dan Trist led the Leopards with 12 points and 6 rebounds. Lafayette had bested Robert Morris on the road 77-50 Friday night.
The same evening West Virginia knocked off Monmouth 64-54, but the Mountaineers were not without fault. They shot 26.1 percent from the field, but rebounded--literally--with 49 boards, including 30 on the offensive end.
Against Lafayette, the Mountaineers initially were shaky from the field.
Paige, a transfer from Moberly Area Community College, helped to change that. He knocked in two straight 3-pointers to expand the Mountaineers' lead to 16-10 with 8:47 remaining in the first half.
Meanwhile, Holton, who sat out last year after transferring from Palm Beach State Community College, was the game's leading rebounder.
Williams picked up where he left off in West Virginia's previous game. Then he scored 15 and hauled down as many rebounds.
With 11:47 remaining in the first half, West Virginia was shooting only 17 percent on 18 field goal attempts. To that point, it had out-rebounded the shorter Leopards 16-4. Its advantage on the offensive end was 10-0.
Leading 10-7, Paige knocked down the first of two 3's with 9:21 showing. He answered a triple by Lafayette's Joey Ptasinski with his second straight long bomb for the six-point advantage. Paige then made a steal and the ball got to Holton, who raced down the floor for a lay-up and an eight-point Mountaineer lead with 8:39 showing.
Lafayette coach Fran O'Hanlon was forced to call a timeout, otherwise the Leopards again were going to lose the ball on consecutive possessions. The visitors were rattled.
WVU forced 20 turnovers out of the Leopards, while making just a half-dozen themselves. Staten, who handed out eight assists, made three steals. Paige and reserve Tarik Phillip each had two.
TIP-INS
WEST VIRGINIA--Huggins was playing with something of a short bench. He has 13 players on scholarship; however, four of them were unavailable.
They included front-court men Brandon Watkins, Kevin Noreen and Elijah Macon, and swing man BillyDee Williams. Noreen has an assortment of injuries and Watkins has been ill. Also, BillyDee Williams suffered a fractured bone in his face at a practice last week. Those three were in street clothes. Meanwhile Macon was not in the Coliseum, dealing with a family illness.
LAFAYETTE--O'Hanlon used 15 men trying to find a combination. After three of them scored in double figures previously against Robert Morris, just one Leopard did so against the Mountaineers aggressive defense.
UP NEXT
The Mountaineers begin the Puerto Rico Tip-Off vs. George Mason in San Juan on Thursday. Lafayette hosts Princeton Wednesday.
---