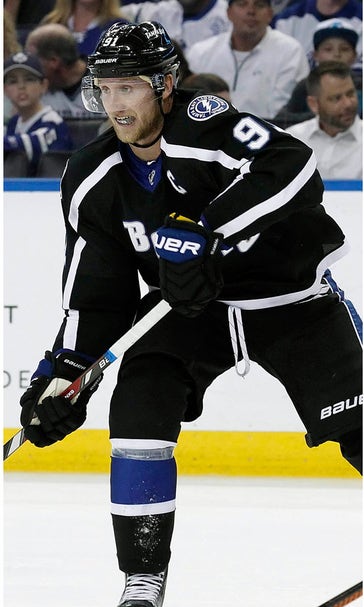 Weekend Watch List: Spring in swing on diamond, court and ice
March 6, 2015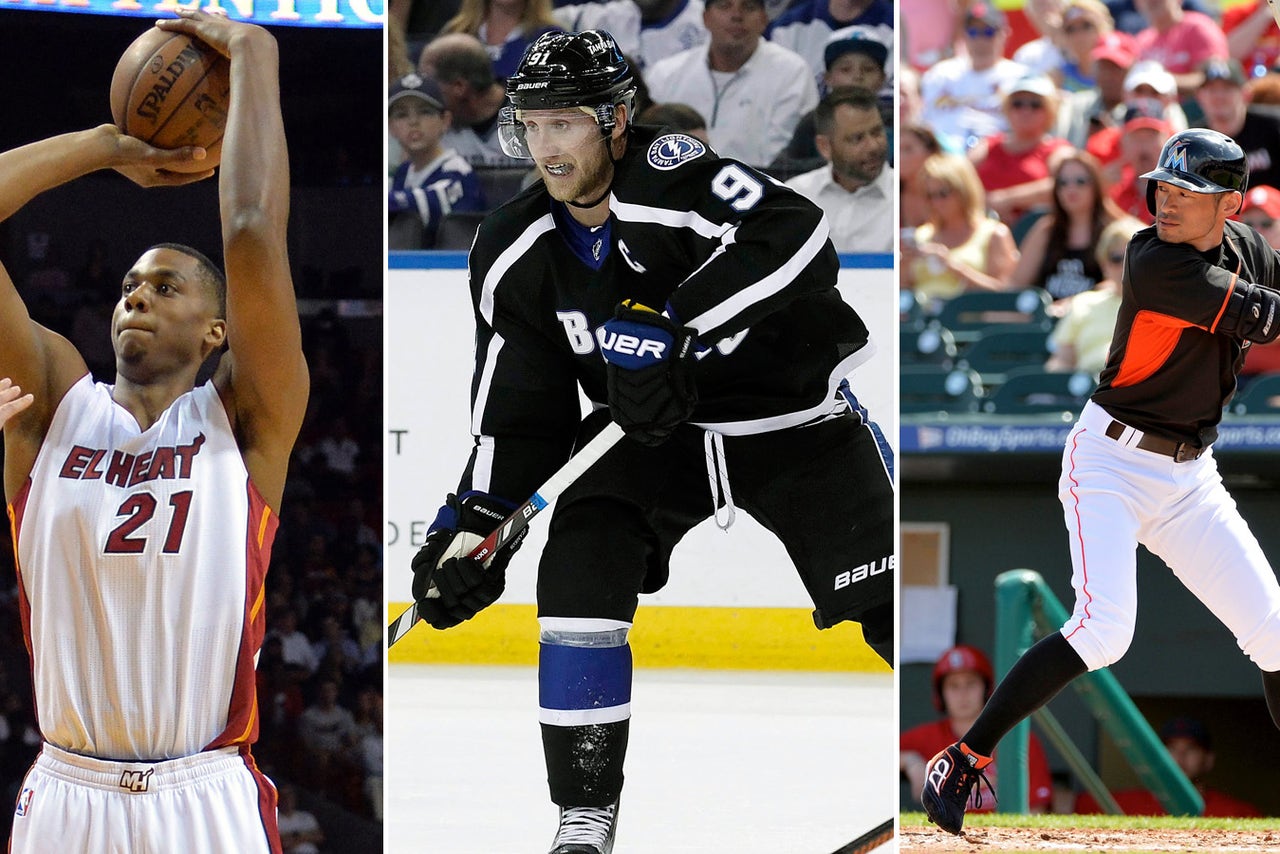 We're just one month away from the start of baseball season.
But while the boys of summer are starting to ratchet things up in spring training, the action on the court and on the ice is hitting the stretch run with the Tampa Bay Lightning, Florida Panthers and Miami Heat trying to position themselves for the playoffs.
The Lightning are all but locked in, but Panthers and Heat will likely be fighting to make it in up until the final week of their seasons.
Here's a closer look at what to watch for in the Sunshine State this weekend...
FRIDAY, MARCH 6
MLB -- Spring training: Marlins at Red Sox, 1 p.m.
MLB -- Spring training: Twins at Rays, 1 p.m.
NBA -- Kings at Magic, 7 p.m. (FOX Sports Florida)
NBA -- Heat at Wizards, 7 p.m. (Sun Sports)
Spotlight: The Miami Heat head into the weekend looking for a third straight win after defeating the Los Angeles Lakes 100-94 on Wednesday. The Washington Wizards snapped their longest losing streak of the season on Saturday with a 99-95 victory against the Detroit Pistons, but fell back on Tuesday with a 97-92 loss in Chicago. The Heat and Wizards first met on Oct. 29 in the season opener, and Miami won 107-95. The teams have met twice since then, with Washington winning both -- 107-86 on Dec. 1 and 105-103 on Dec. 19.
SATURDAY, MARCH 7
CBK -- Pitt at FSU, 12 p.m. ET
CBK -- Miami at Virginia Tech, 12 p.m. ET
MLB -- Spring training: Mets at Marlins, 1 p.m.
MLB -- Spring training: Rays at Pirates, 1 p.m.
CBK -- Florida at Kentucky, 2 p.m. ET
NHL -- Islanders at Panthers, 7 p.m. ET (FOX Sports Florida)
NHL -- Stars at Lightning, 7 p.m. ET (Sun Sports)
NBA -- Kings at Heat, 7:30 p.m. ET (Sun Sports)
Spotlight: The Lightning head into the weekend coming off of a 4-2 win over the Maple Leafs on Thursday with the help of Ben Bishop's 25 saves and Steven Stamkos' two goals. The Dallas Stars enter Tampa Bay after defeating the Panthers 4-3 Thursday night after Colton Sceviour scored the winning goal in a shootout. In the last meeting on Feb. 5 in Dallas, Tyler Johnson scored two third-period goals to help lift the Lightning to a 5-3 victory.
SUNDAY, MARCH 8
MLB -- Spring training: Marlins at Cardinals, 1 p.m.
MLB -- Spring training: Phillies at Rays, 1 p.m.
NBA -- Celtics at Magic, 6 p.m. ET (FOX Sports Florida)
Spotlight: Spring training is in full swing and Sunday appears to be a perfect afternoon to take in a game. The Marlins and Cardinals share Roger Dean Stadium in Jupiter, Fla., for spring training, so while St. Louis is the "host," neither team is actually travelling for the game. To catch some Rays, head over to Port Charlotte, Fla., where Tampa Bay will welcome the Phillies.
NEWS OF NOTE
-- Former Jacksonville Jaguars running back Maurice Jones-Drew announced his retirement on Thursday after nine seasons. Jones-Drew spent eight of his nine seasons in Jacksonville, before signing with the Oakland Raiders last offseason.
-- In the wake of the Panthers injuries to Luongo and Montoya, Florida brought in rookie Sam Brittain from ECHL's Cincinnati and recalled Dan Ellis from AHL's San Antonio. The Panthers started Ellis on Thursday night against the Dallas Stars, while Brittain served as the backup.
-- The Miami Dolphins re-signed tackle Jason Fox on Thursday to a two-year deal. Fox was originally signed with the Dolphins in 2014 and served as a right and left tackle in a reserve role for Miami.
-- Marlins right-hander Dan Haren made his debut with the team on Thursday's spring training game against the Cardinals. Haren threw 33 pitches over two innings as the starter.
-- Right-hander Alex Cobb was named the Tampa Bay Rays' Opening Day starter.
-- Jameis Winston met with the Tampa Bay Buccaneers on Tuesday. The Heisman Trophy-winning quarterback sat down with club officials who will decide who the team should take with the No. 1 pick in the NFL draft.
-- Former Miami Hurricane Dwayne Johnson, also known as "The Rock," posted a photo to Instagram on Tuesday of him in a full-on Miami Dolphins uniform. The actor noted that he was filming his new television series, "Ballers," while there was still some confusion amongst fans. Johnson deleted his post on Instagram later that day.
-- Andrei Vasilevskiy made 28 saves for his first first NHL shutout as the Tampa Bay Lightning defeated the Buffalo Sabres 3-0 Tuesday night. The rookie goaltender recovered from a 5-4 loss at Colorado Avalanche in his previous start.
TWEET(S) OF THE WEEK
When the Panthers were put in a tough spot on Tuesday night after losing both goalies to injuries, fans took to Twitter to comment on the process of Florida's bizarre turn of events.
There is a possibility that the Florida #Panthers goalie coach may enter the game. Buffalo #Sabres immediately ask: That's an option?

— Scott Moffatt (@ScottMoffatt21) March 4, 2015
The Heat put the spotlight on Dwyane Wade and Chris Bosh on Thursday when they joined with fellow NBA and WNBA stars in the #LeanInTogether movement on social media.
You can follow Hana Ostapchuk on Twitter @HanaOstapchuk or email her at HANAMARIE13@AOL.COM.
---
---