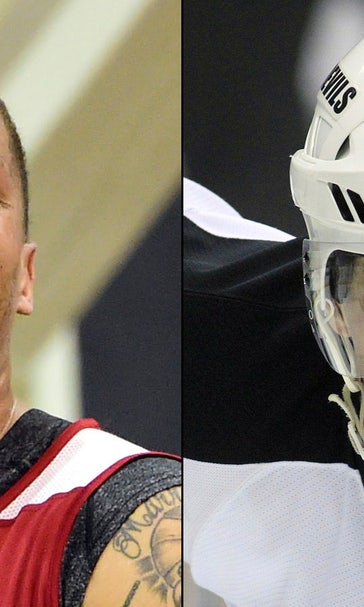 Weekend Watch List: Beasley's back for Heat, Panthers add Jagr
February 27, 2015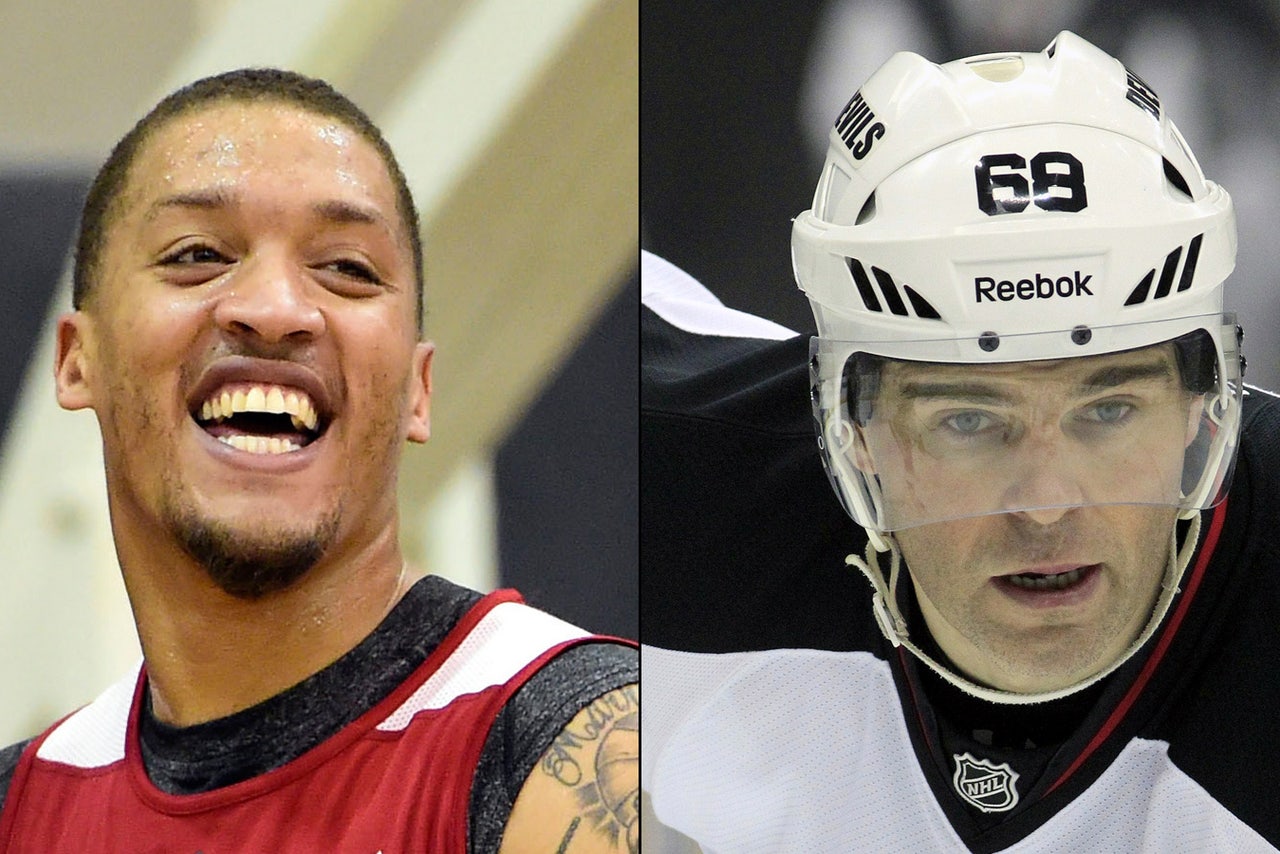 While the Miami Heat are still adjusting to their lineup without Chris Bosh, the third time may be a charm for returning forward Michael Beasley, who signed a 10-day contract with the Heat for a 10-day on Thursday.
On the ice, the Florida Panthers have lost four straight, but still sit just two points behind the Boston Bruins for the last spot in the Eastern Conference wild-card race. The Panthers appear to be buyers before Monday's NHL trade deadline, making a move Thursday to add Jaromir Jagr in a deal with the New Jersey Devils.
The Tampa Bay Lightning, who've fallen five points behind the Montreal Canadiens and sit just one point ahead of the Detroit Red Wings in the Atlantic Division, could make a move or two as well.
Here's a closer look at what to watch for in the Sunshine State this weekend...
FRIDAY, FEB. 27
NBA -- Magic at Hawks, 7:30 p.m. (FOX Sports Florida)
NHL -- Blackhawks at Lightning, 7:30 p.m. (Sun Sports)
NBA -- Heat at Pelicans, 8 p.m. (Sun Sports)
Spotlight: The Orlando Magic head into the weekend coming off of a heartbreaking overtime 93-90 loss against the Miami Heat on Wednesday night. On Friday, the Magic head to Atlanta to take on the Eastern Conference-leading Hawks. The Magic left an impression on the Hawks back in December when Tobias Harris nailed a buzzer-beater to give Orlando a 100-99 win, snapping Atlanta's nine-game winning streak. The Hawks head into the weekend coming off an easy 104-87 win over the Dallas Mavericks. Friday night's game will be the third and final meeting for the Magic and Hawks this season.
SATURDAY, FEB. 28
CBK -- Louisville at FSU, 12 p.m. ET
CBK -- UNC at Miami, 2 p.m. ET
NHL -- Sabres at Panthers, 3 p.m. ET (FOX Sports Florida)
CBK -- Tennessee at Florida, 6 p.m. ET
NBA -- Hawks at Heat, 7:30 p.m. ET (Sun Sports)
Spotlight: While the No. 15 North Carolina Tar Heels were rattled by a loss to rival NC State on Tuesday night -- their first loss against the Wolfpack at home in 12 years -- the Miami Hurricanes defeated in-state rival Florida State 81-77. Miami's Angel Rodriguez matched his career high with 25 points, four rebounds and five assists. In the most recent meeting for UNC and Miami on Jan. 8 of last season, the Hurricanes defeated the Tar Heels 63-57 for Miami's first ACC win. Saturday night's game is another opportunity for the Hurricanes to add a quality win to their resume. The Hurricanes have three victories this season over ranked teams.
SUNDAY, MARCH 1
NHL -- Lightning at Panthers, 5 p.m. ET (Sun Sports in north/central Florida; FOX Sports Florida in south Florida)
NBA -- Hornets at Magic, 6 p.m. ET (FOX Sports Florida)
Spotlight: The last time the Panthers and the Tampa Bay Lightning met, it was the season opener for both teams and the Bolts scored a 3-2 overtime victory over the Panthers. Tampa Bay goalie Ben Bishop passed to defenseman Victor Hedman to make the game-winning shot past Panthers goaltender Roberto Luongo. Florida enters the weekend coming off three straight losses while Tampa Bay ended their road-trip with three out of five wins. The Bolts head into a home-heavy schedule following their visit to the Panthers, with nine games at Amalie Arena in March.
NEWS OF NOTE
-- At Miami Marlins spring training, All-Star slugger Giancarlo Stanton saw live pitching Thursday for the first time since a fastball to the face prematurely ended his 2014 season.
-- On Wednesday, Sports Illustrated magazine released their new cover featuring Stanton dressed in Marlins body paint. Stanton became the magazine's first body-painted cover model.
-- A video surfaced on Wednesday of former Miami Dolphins fullback Rob Konrad just minutes after he survived his swim to the Palm Beach shore. In the video, Konrad is seen speaking with authorities, answering questions about his health condition and asking if he can let his family know that he is alive. Konrad fell from his boat while attempting to reel in a fish and was forced to make what he said was a 27-mile swim for the coast in January.
-- The Panthers traded forward Sean Bergenheim and a seventh-round pick in the 2016 draft to the Minnesota Wild in exchange for a 2016 third-round pick on Tuesday night. Bergenheim had requested to be traded out of Florida earlier this month.
-- Heat newcomer Goran Dragic made a solid first impression when he helped top the Philadelphia 76ers 119-108 on Monday night. The newly acquired guard racked up 23 points and 10 assists in the victory.
-- Sun Life Stadium opened their new preview center for fans and media to get a glimpse at what the future stadium will look like.
-- Florida Gators forward Dorian Finney-Smith missed his third straight game on Tuesday due to suspension for an undisclosed violation of team rules. Head coach Billy Donovan said that Finney-Smith will be re-evaluated before Saturday's home game against Tennessee.
TWEET(S) OF THE WEEK
News broke late last week that Chris Bosh would miss the remainder of the season with the Heat due to blood clots on one of his lungs. Throughout the week, fans and friends of Bosh took to social media to send their get-well wishes.
Man my heart real heavy right now thinking about @chrisbosh health! Especially after hearing about Kersey the other day. My prayers are....

— LeBron James (@KingJames) February 20, 2015
But I know you're strong and will come back better than ever on and off the court. #PrayForCB

— LeBron James (@KingJames) February 20, 2015
You can follow Hana Ostapchuk on Twitter @HanaOstapchuk or email her at HANAMARIE13@AOL.COM.
---