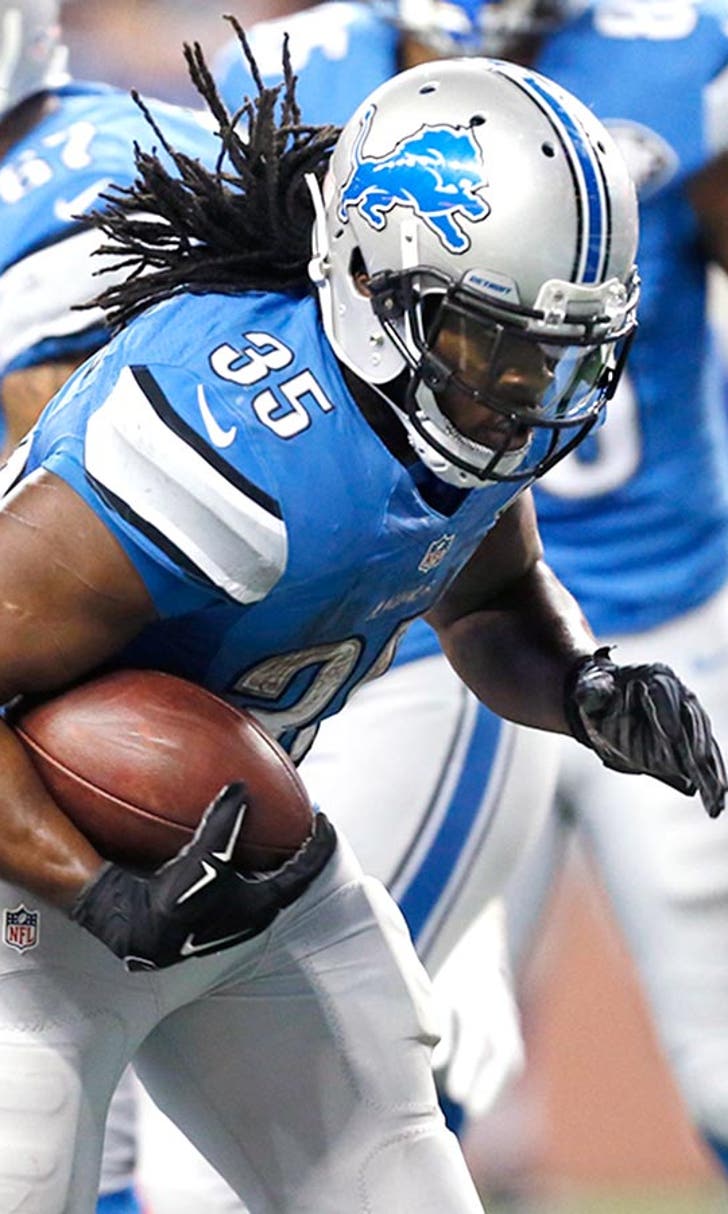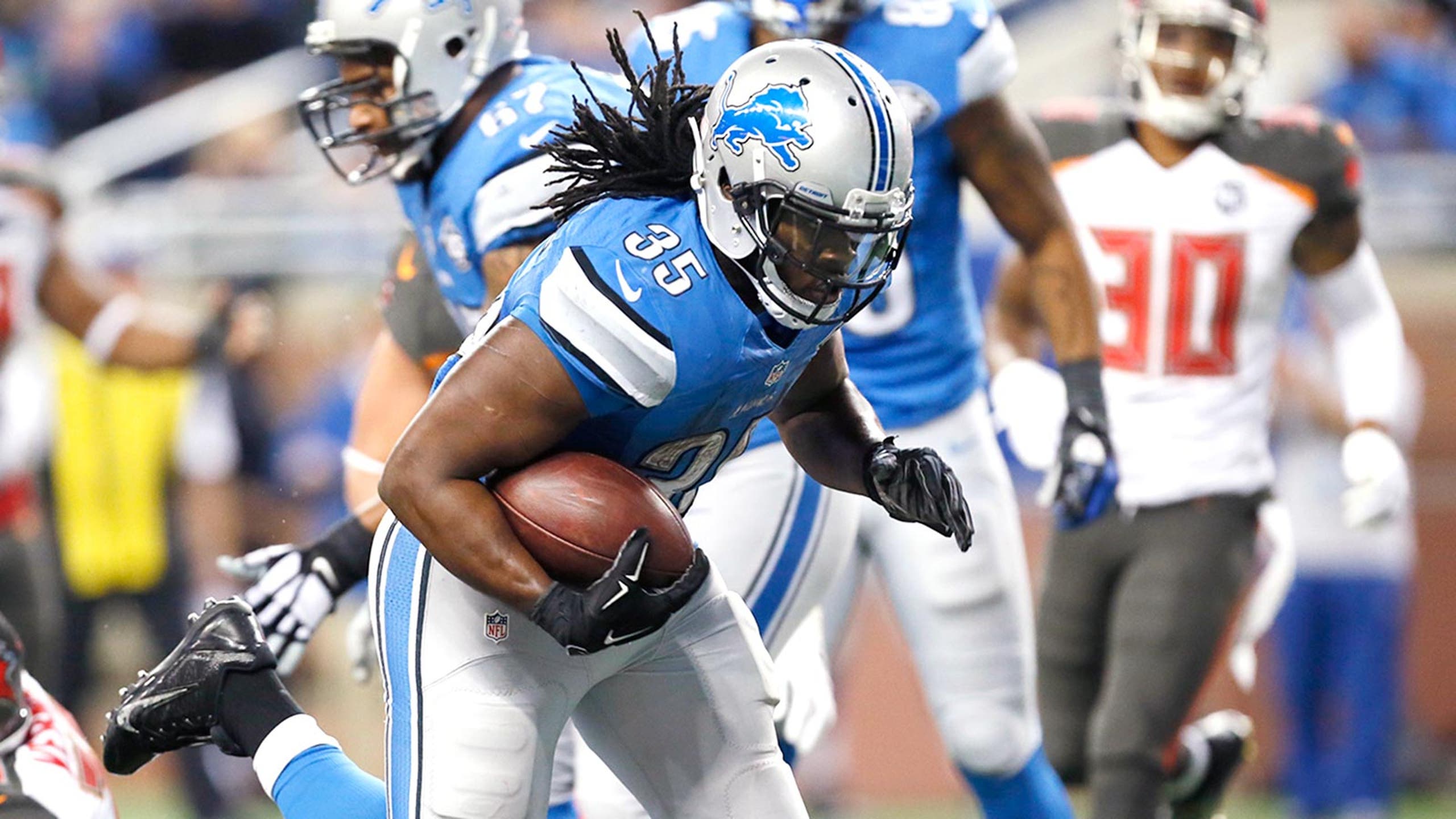 Week 14 Gaffes and Glory: Joique Bell keeps his head on a swivel
BY Sid Saraf • December 7, 2014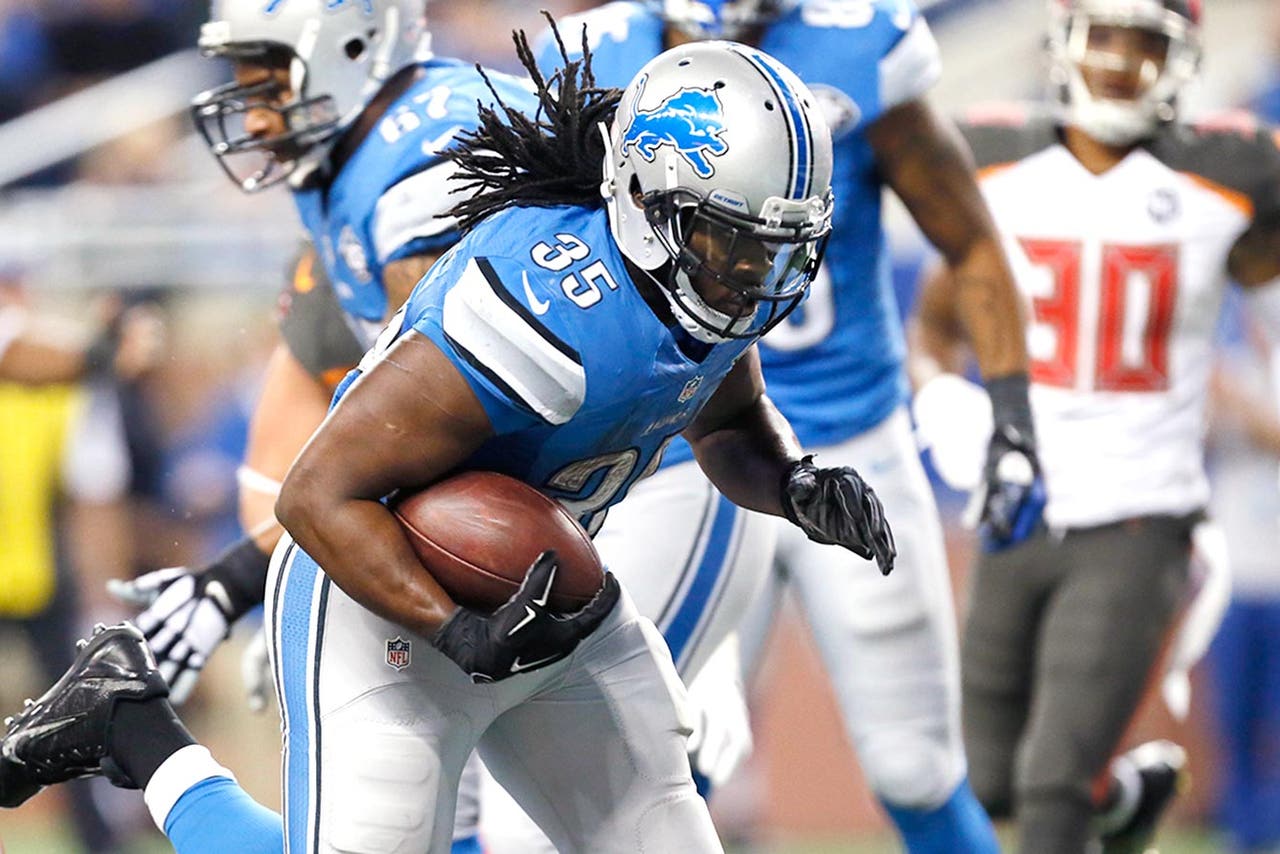 It's crunch time.
Week 14 brought the usual assortment of impressive, humiliating and funny plays. But a few of them stood out. Let's take a moment them out.
1. Joique Bell
The Lions running back didn't quit on this play after Matthew Stafford's pass was batted down at the line of scrimmage. Far from it.
That was Bell's second touchdown of the day as the Lions rolled to another victory. Nice job.
2. Eli Manning
Yes, the Giants did put a whooping on the Titans on Sunday to snap their long losing streak, but that doesn't mean there wasn't a moment of comedy.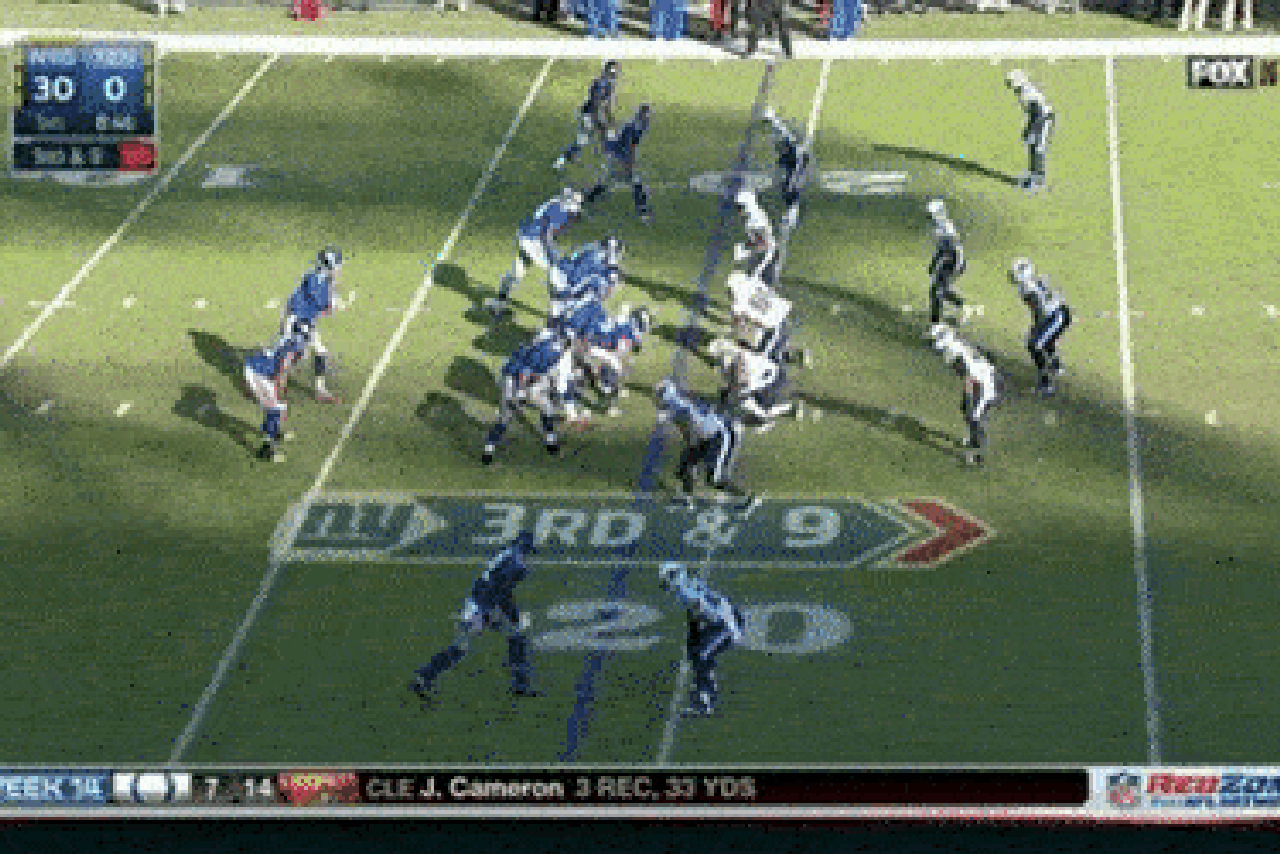 That's a pick-six. Thanks, Eli!
3. A.J. Green
Some plays are so pretty they need to be watched over and over again.
A.J. Green is just a beast.
4. Tress Way
Sometimes punters have the freedom to take off running when they spot an opening to get a first down.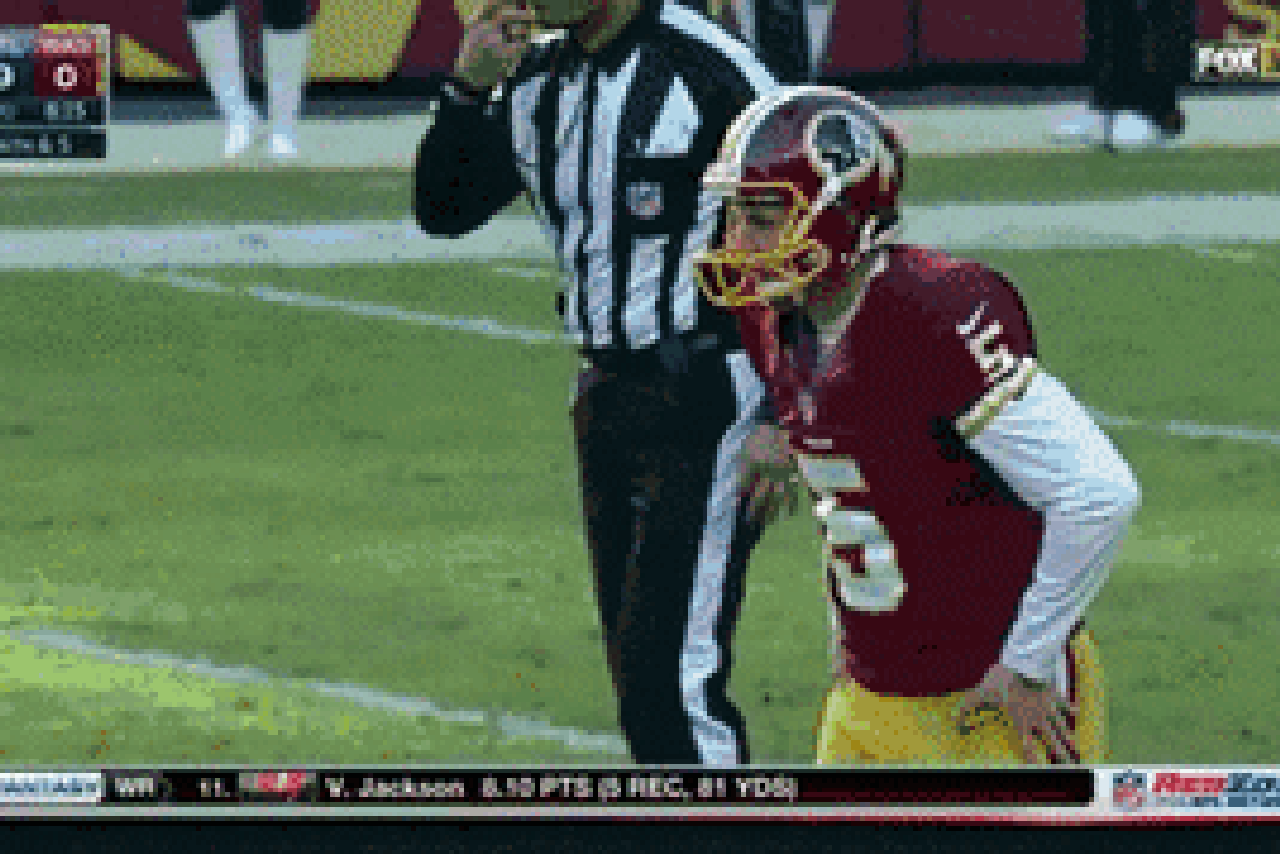 Yeah, that didn't work this time. Fail!
5. Tavon Austin
The pint-sized terror took a punt and showed what he's capable of on Sunday.
That's just sick.
6. Jerome Felton
This play contains a gaffe and ends with glory. Vikings receiver Charles Johnson was trucking towards the end zone when he coughed up the ball at the 1-yard line. D'oh!
But his teammate fell on the ball for a touchdown! Hooray! All is good.
7. Greg Olsen
You want to see some serious skill? Watch Olsen snag the ball with one hand.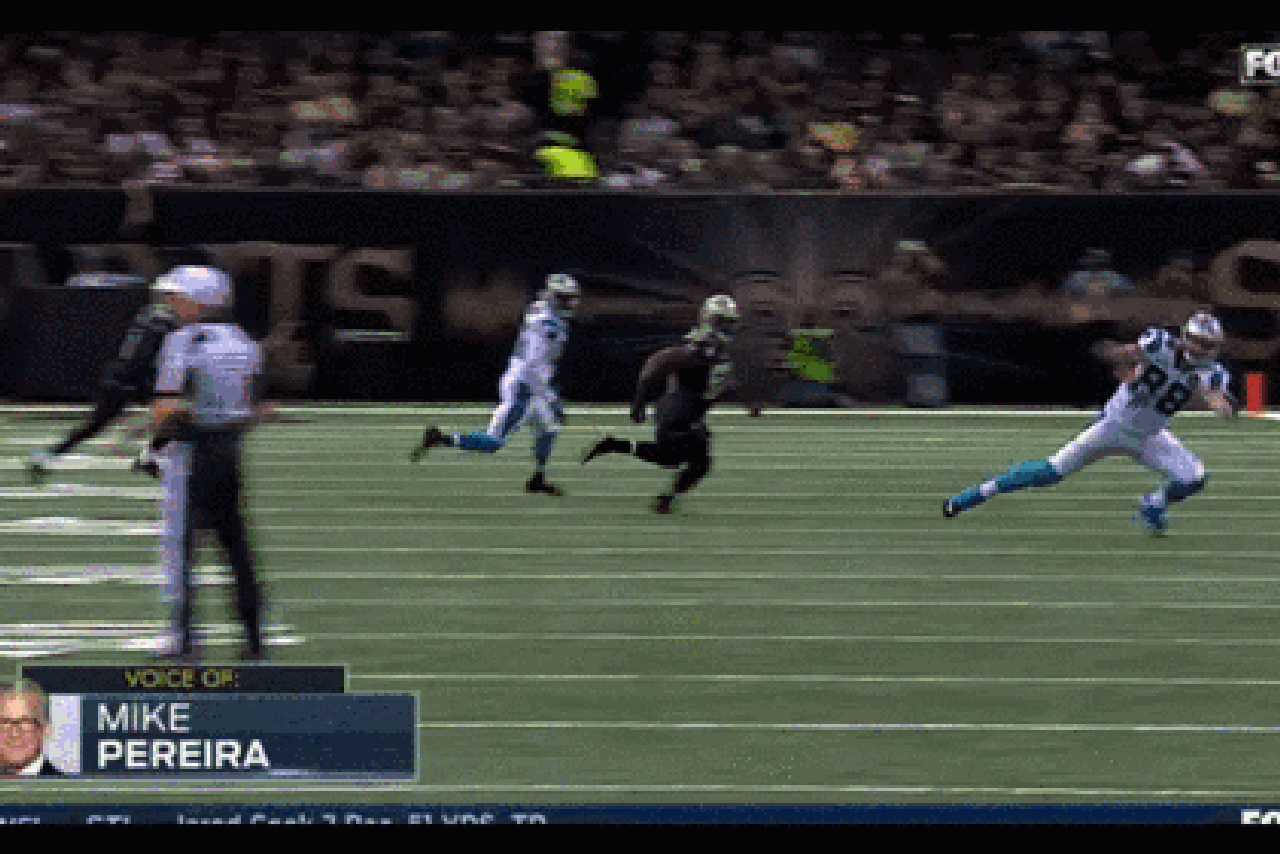 Wow.
8. Jon Ryan
Speaking of d'oh, the Seahawks punter might have had some trouble with the cold in Philadelphia.
It set up the Eagles' first touchdown, but that was pretty much all the noise Philly made in a loss to Seattle.
9. Andrew Luck
It's fun to watch this play and pretend to be a play-by-play announcer:
Andrew Luck flushed out of the pocket! Luck finds some room! Luck is breaking ankles! Luck takes some hits! Luck gets into the end zone! TOUCHDOWN COLTS! Good stuff.
10. Arian Foster
Think you can tackle the Texans running back? Think again.
Step off!
11. Dion Sims
Let's keep with this theme. Think you can tackle the Dolphins tight end?
Ouch.
12. Chris Owusu
The wide receiver was plucked off the practice squad and got some playing time on Sunday. He made the most of it.
Way to stick with the play!
13. Zach Mettenberger
Not much went right for the Titans against the Giants. This play pretty much sums up this game:
That's Markus Kuhn picking up the ball and rumbling for the touchdown. This game got ugly fast.
14. Dwayne Bowe
The Chiefs' wide receivers have had a season to forget. But hey, at least Bowe got a chance to show off his ups against the Cardinals.
That's a hurdle over two players. Nice.
---
---