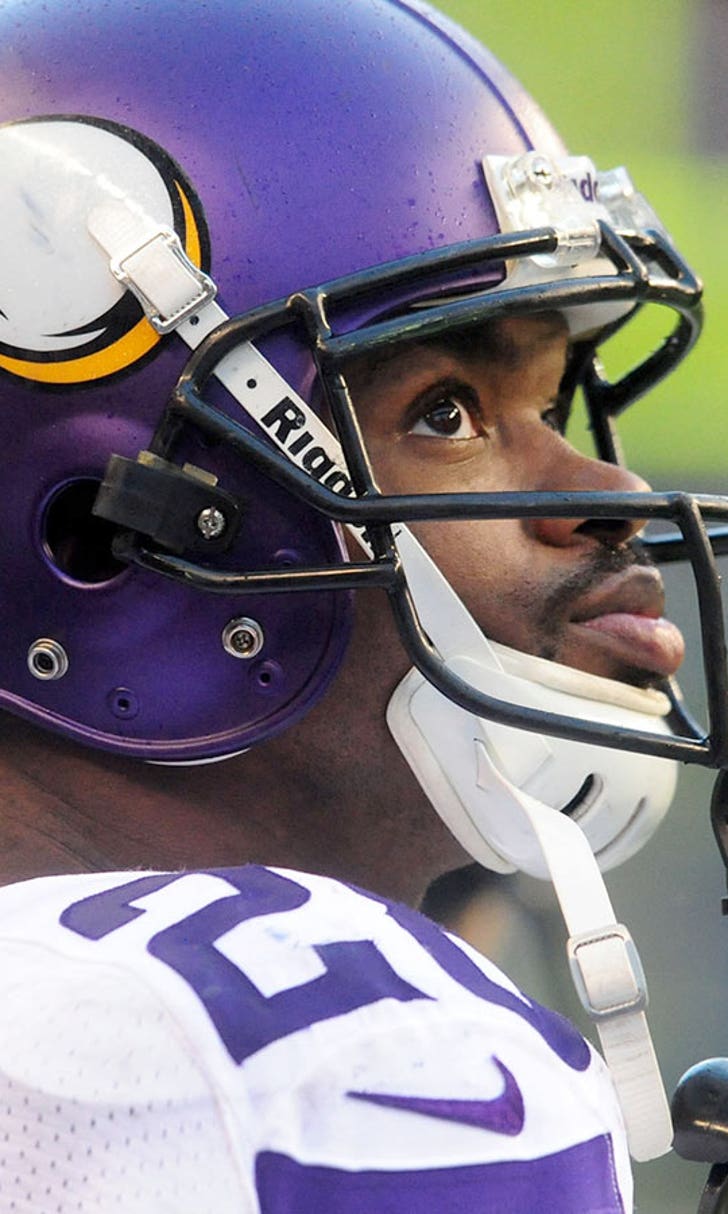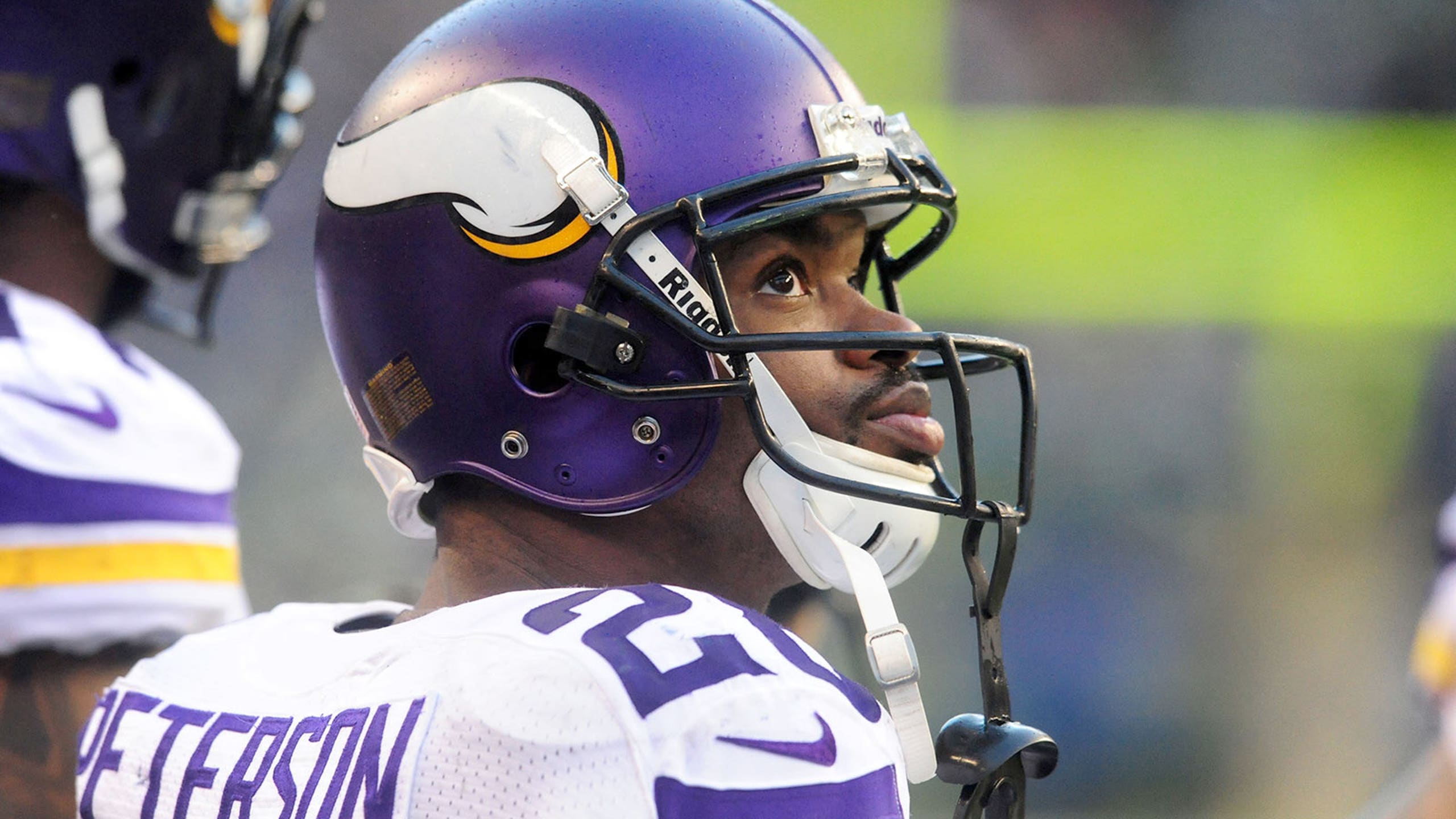 Week 11 Takeaways
BY foxsports • November 17, 2014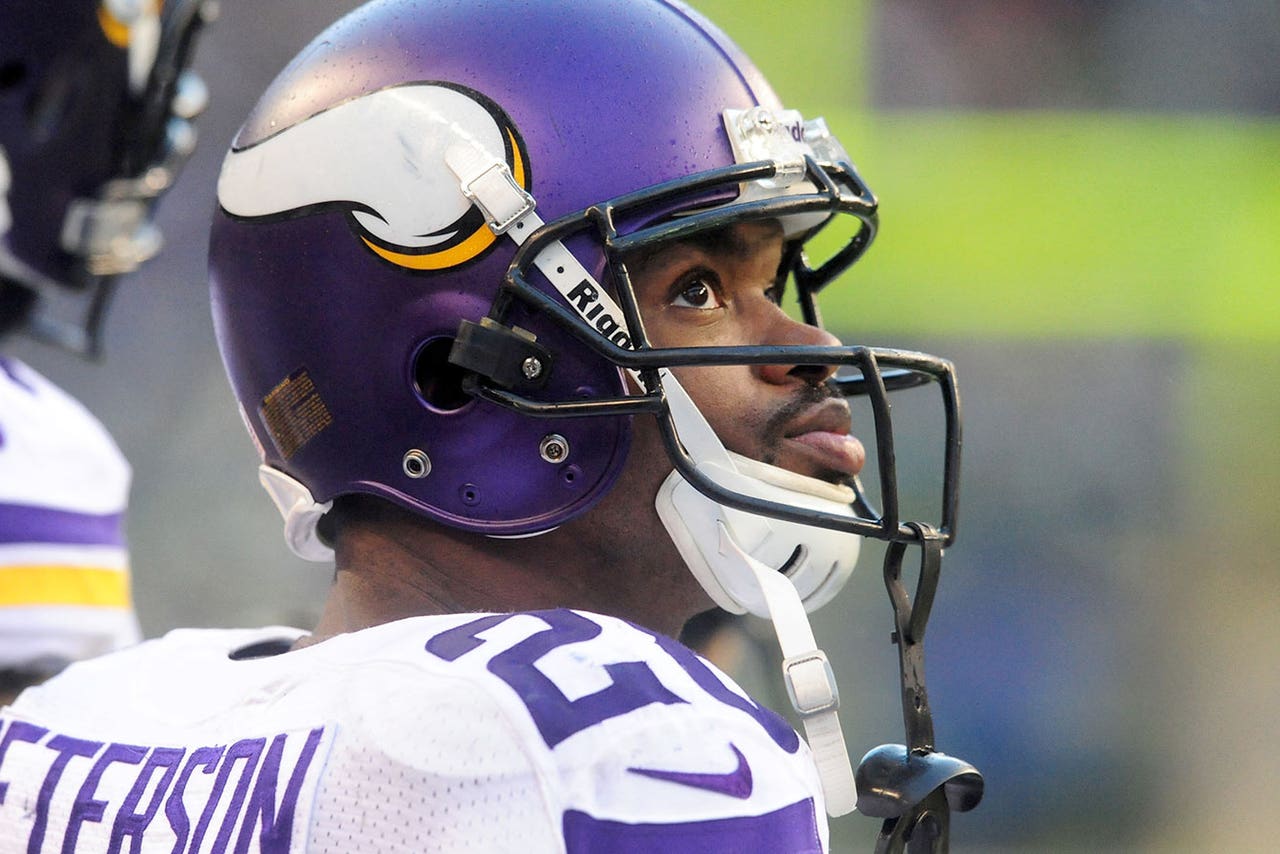 Just once, I want an NFL broadcaster to go, "A pretty normal day around the league, let's take a look at today's action." Instead, it's always "crazy" or "wild" or "chaotic," which then leads to the color-man to drool out, "Ya know, we say it every week, but you never know in this league." THEN STOP SAYING IT EVERY WEEK. If upsets happen on a consistent basis, it's not an aberration. A weekend where all the favorites won? Now that would be something else, brother.
This week's takeaways…
Adrian Peterson, the Players Association and the NFL can't agree on how to begin the process of reinstatement. This debacle makes the Paris Peace Accords look productive…Anybody? No? Your History teachers would be ashamed…
Ray Rice's suspension hearing was on November 5, yet there's still been no ruling. Which makes sense, considering entire governments have been constructed in lesser time than this verdict's mediation. It's almost like the NFL is trying shelve this matter as long as possible in hopes of averting another PR disaster. Concededly, that's a cynic's view of this league. Besides, haven't you seen the pink and camouflage accessories? This is a sport that CARES.
If the NFL is dawdling on Rice's cut-and-dry case, Peterson's complex situation won't be an expeditious procedure. It's also worth noting that it's already Week 12, meaning time is running out for Peterson to return to the Vikings and contribute. Judging by the FOXSports.com numbers, AP's ownership rates have skyrocketed in recent weeks. Alas, the prospect of returning to the gridiron looks less likely by the day.
Concededly, there's a chance he could return, but if the parties involved are in the dark on the issue, I think it's safe to say Peterson won't be playing in 2014.
It's bad enough the Rams compete in the toughest division in the NFL. Throw in rendezvouses with Dallas, Philadelphia, Denver, Kansas City and San Diego? That would be a whopping 11 games against teams with winning records. The fact St. Louis has compiled a 4-6 mark against such an itinerary with Austin Davis and Shaun Hill under center is nothing short of a pigskin miracle. With only six winning campaigns in 20 NFL seasons, I always felt Jeff Fisher was the most overrated coach in the league. However, give the man his due for his harvest this fall.
In our fantasy realm, St. Louis does hold value in the next five weeks, with meetings against Oakland, Washington and the New York Giants bequeathing roto platforms to shine. I would stay away from entities in the Rams passing game, but Tre Mason (226 rushing yards in the past three games) is a sound RB2 option and the defense more than merits a starting spot.
In theory, an upcoming date with the Falcons' league-worst defense – which has allowed an NFL-high 13 rushing touchdowns – grants an opportunity for the Brownies' backs to shine. Unfortunately, there's too much of a quagmire in terms of carry allotment to have conviction in an individual player. Note: in three November games, Terrence West leads the club with 46 attempts, yet he only notched five carries against Houston in Week 11. Isaiah Crowell has 26 rushes in this span, with Ben Tate chipping in 22 ground endeavors of his own. In short, they're all negating each other's value.
If you HAD to pick one player to invest in, I would lean toward West. However, in most standard leagues, this is an unnecessary risk that's not worth the reward. Avoid if possible.
Don't misconstrue this sweeping indictment as a knee-jerk reaction from last night's beat down. The Colts have played four teams with legitimate Super Bowl aspirations, and have fallen short in each opportunity. Worse, it's the defense that continually lets the Horseshoes down, surrendering 30-plus points to Denver, Philadelphia, Pittsburgh and New England.
Without Robert Mathis, Indianapolis lacks steady pressure. Since 2003, only one team not led by Tom Brady, Peyton Manning or Ben Roethlisberger has won the AFC Championship. Unless the Colts' resistance has a winter revival, expect that trend to continue.
In last week's Fantasy Basement I wrote the following:
Griffin did little of merit in his return two weeks ago versus Minnesota, and with Tony Romo the only fantasy-relevant quarterback on Bye, most owners don't need to resort to this concededly audacious play. However, the Vikings have made plenty of signal callers look pedestrian this fall, giving up the sixth-fewest points to the position. Additionally, a bit of rust was to be expected following a two-month absence.
Coming off another week of rest, the former Heisman winner gets our nod on Sunday against a Tampa defense allowing the fourth-highest output to roto arms in 2014. Lord help us if Griffin falls short in this endeavor, or else prepare to be inundated with an "Is Washington better off with Colt McCoy?" media-generated controversy. Hell, indeed.
Apropos, then, that Washington fans chanted for McCoy during Griffin's hellacious performance against the lowly Buccaneers. Coupled with DeSean Jackson taking passive-aggressive shots at RG3 through social media, it's safe to say things are not going well in D.C. On the bright side, at least the club gets a chance to bounce back against a stout Niners' defense this weekend. And by "bright," I mean the exact opposite.
Joel Beall is a writer for FOXSports.com and WhatIfSports.com, and is the host of the Fast Break on FOX podcast. He lives with a Golden Tee machine and a jump shot that's broken. Reach Joel on Twitter @JoelMBeall
---