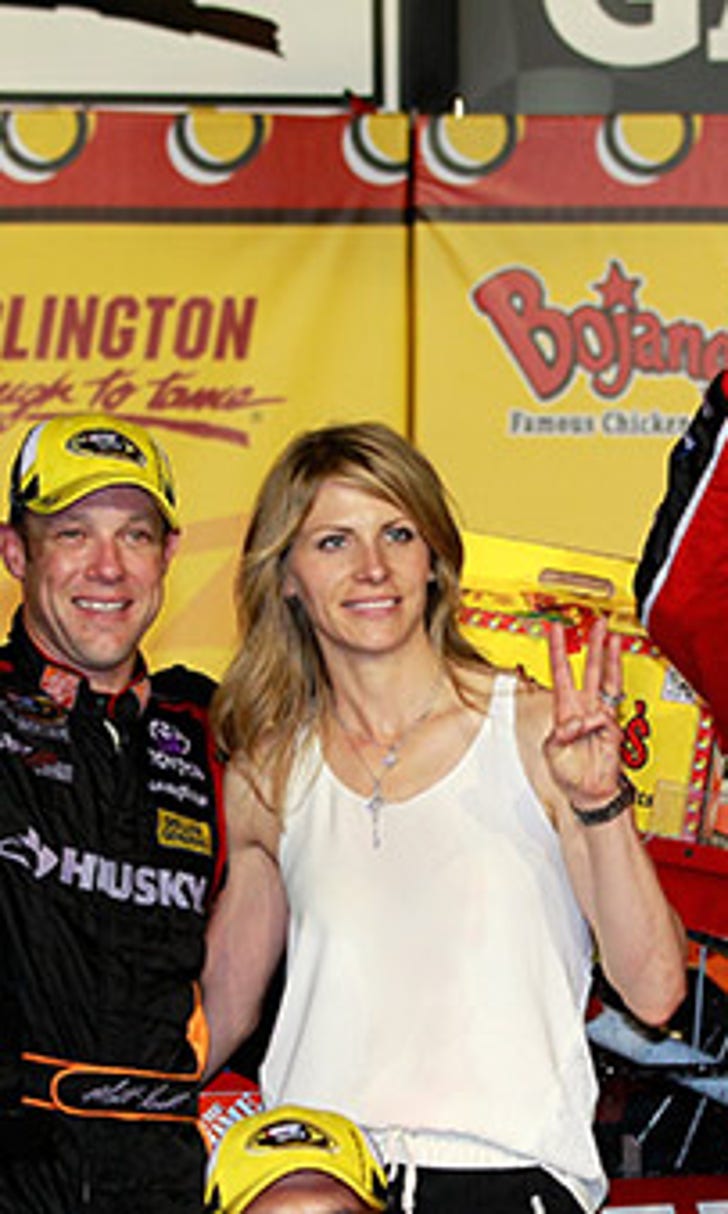 Wednesday WAG Of The Week: Katie Kenseth
BY foxsports • September 18, 2013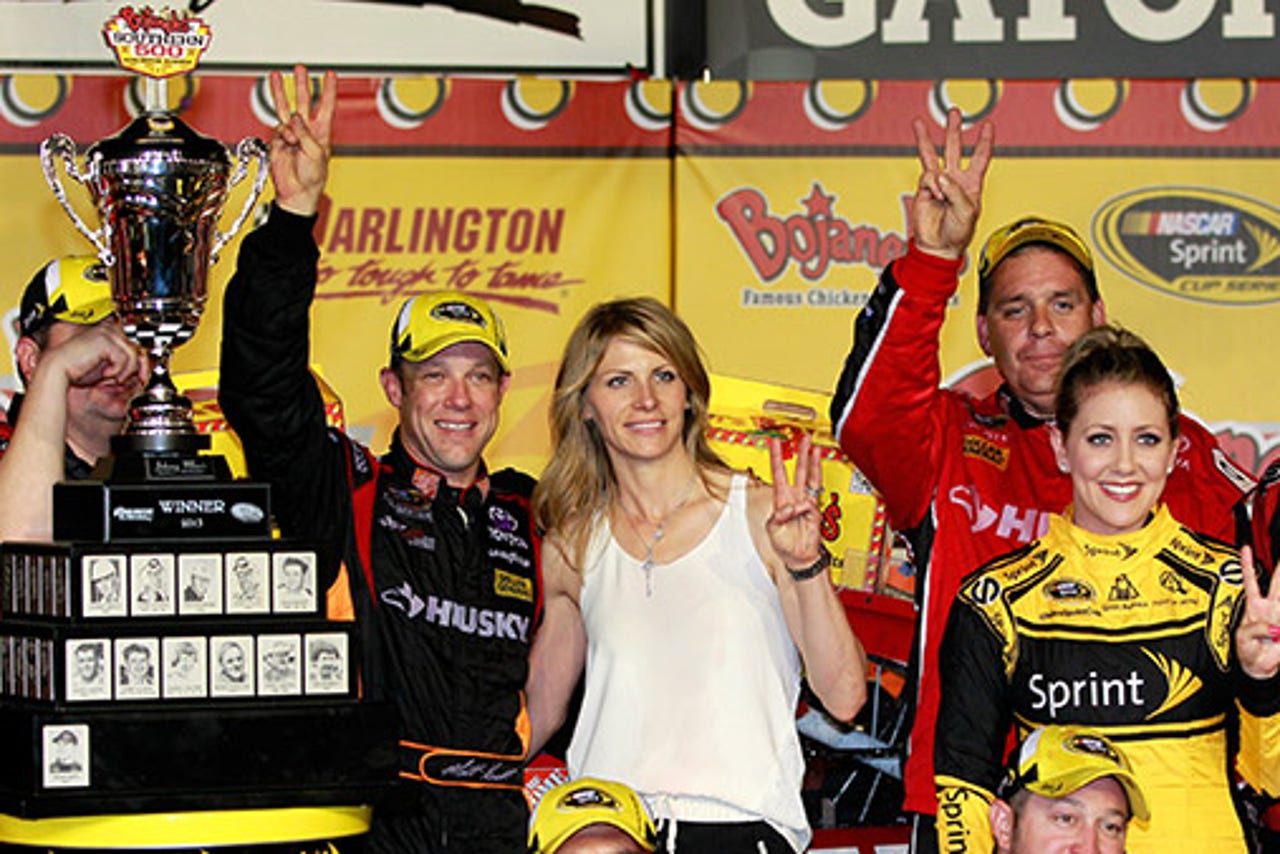 Our "Wednesday WAG of the Week" is married to a real winner. With Matt Kenseth capturing yet another checkered flag on Sunday in Chicago, here's a look at the WAG who's no stranger to Victory Lane ... Katie Kenseth.  
The two actually both grew up in Cambridge, Wisconsin, but weren't officially introduced until 15 years ago. They spoke about that meeting in a recent interview with Nate Ryan of USA TODAY:
He finally did remember her name and the two were married in 2000. Katie and their two daughters - Kaylin (4) & Grace (2) - have been travelling more with Matt this season. In the same USA TODAY interview, they also offered a glimpse at their typical weekend.     
The way things have been going this season, we wouldn't be surpirsed to see the entire Kenseth clan in Victory Lane again before the Chase is over. Here are a few more pictures of Katie and the family. For a full gallery on FOXSports.com, CLICK HERE.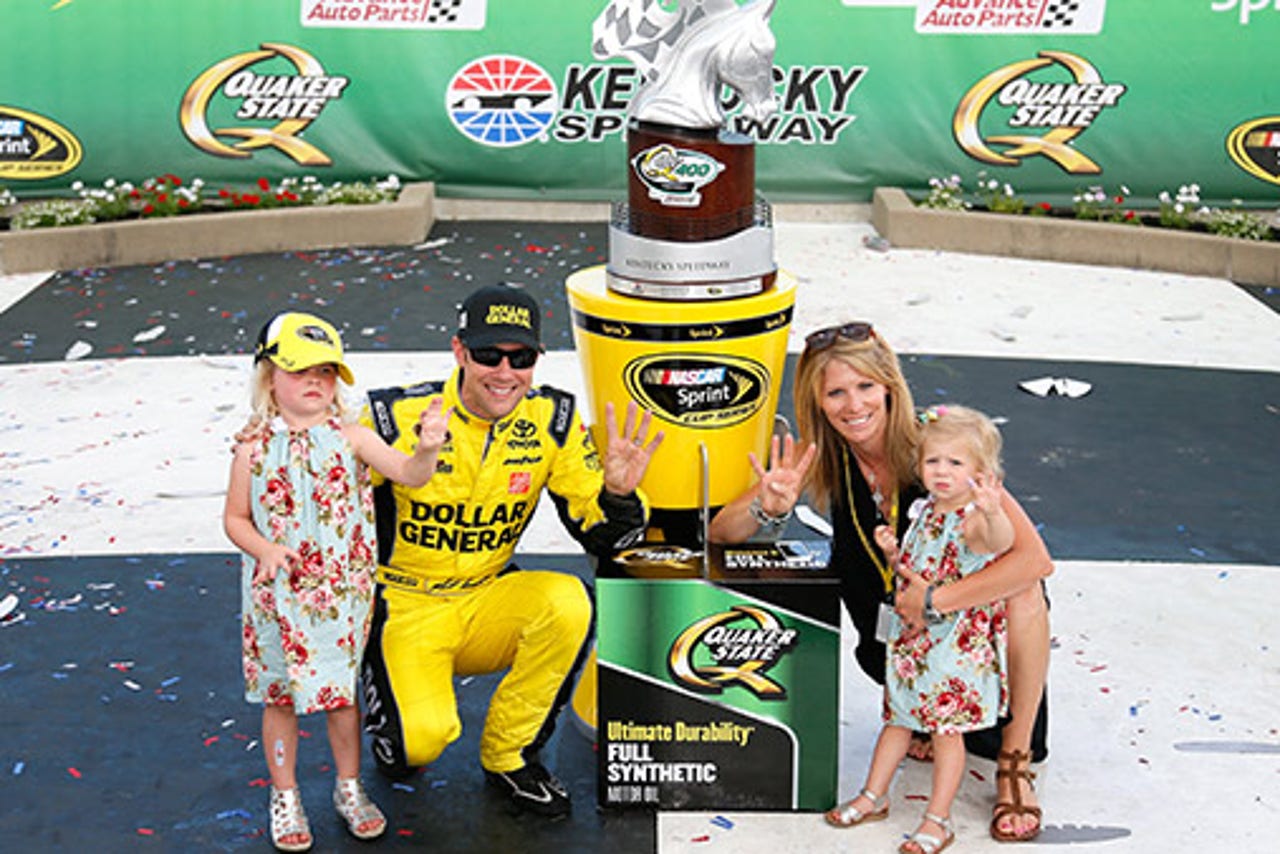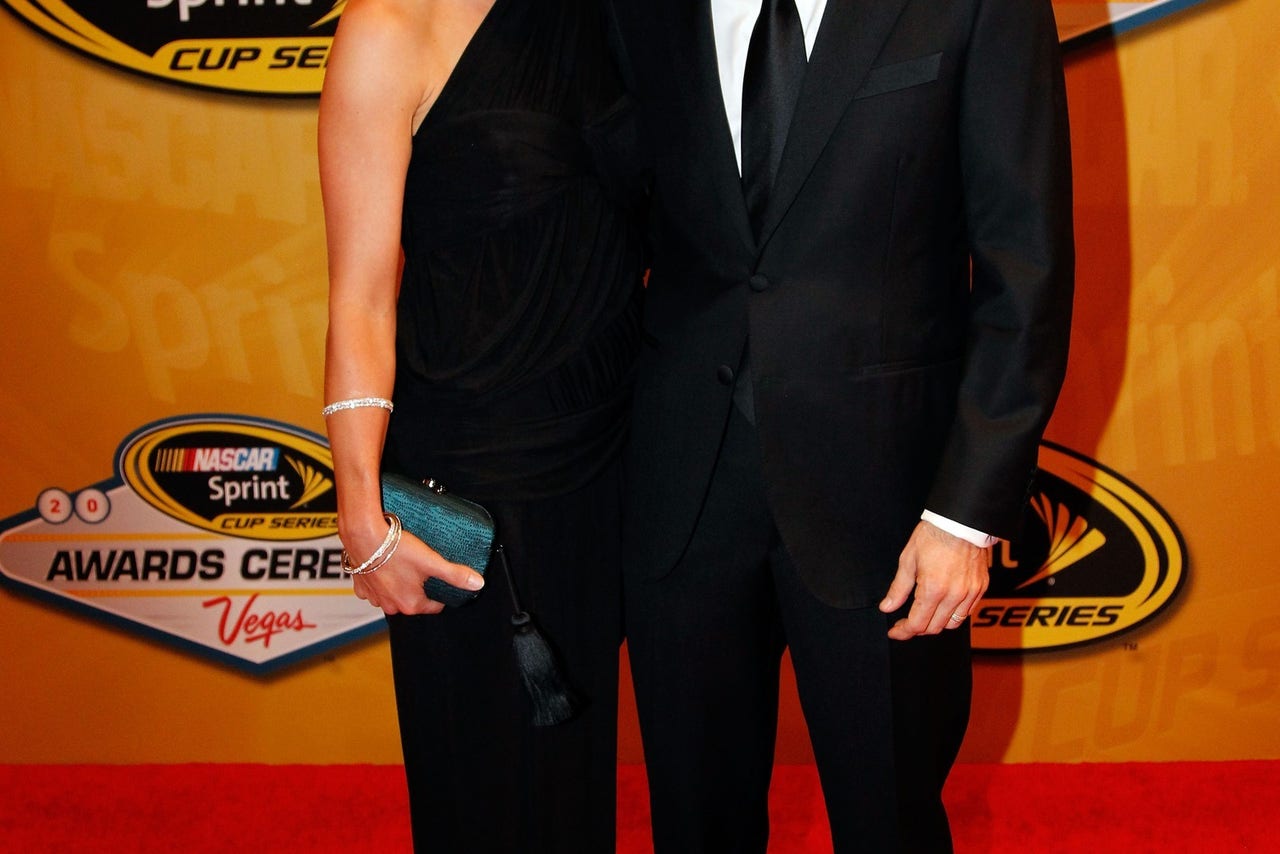 LAS VEGAS, NV - DECEMBER 02: (R) NASCAR driver Matt Kenseth and wife Katie Kenseth attend the NASCAR Sprint Cup Series Champion's Week Awards Ceremony at Wynn Las Vegas on December 2, 2011 in Las Vegas, Nevada. (Photo by Todd Warshaw/Getty Images for NASCAR)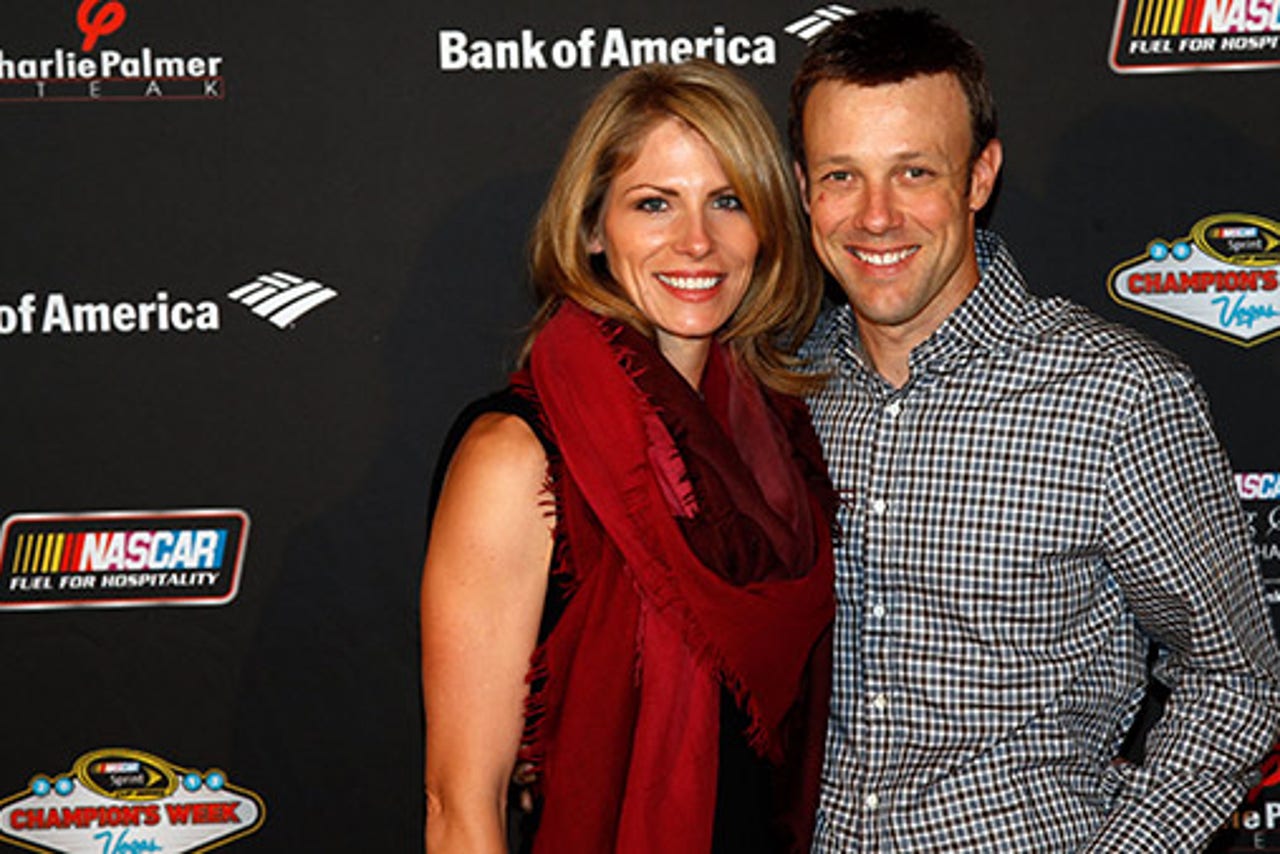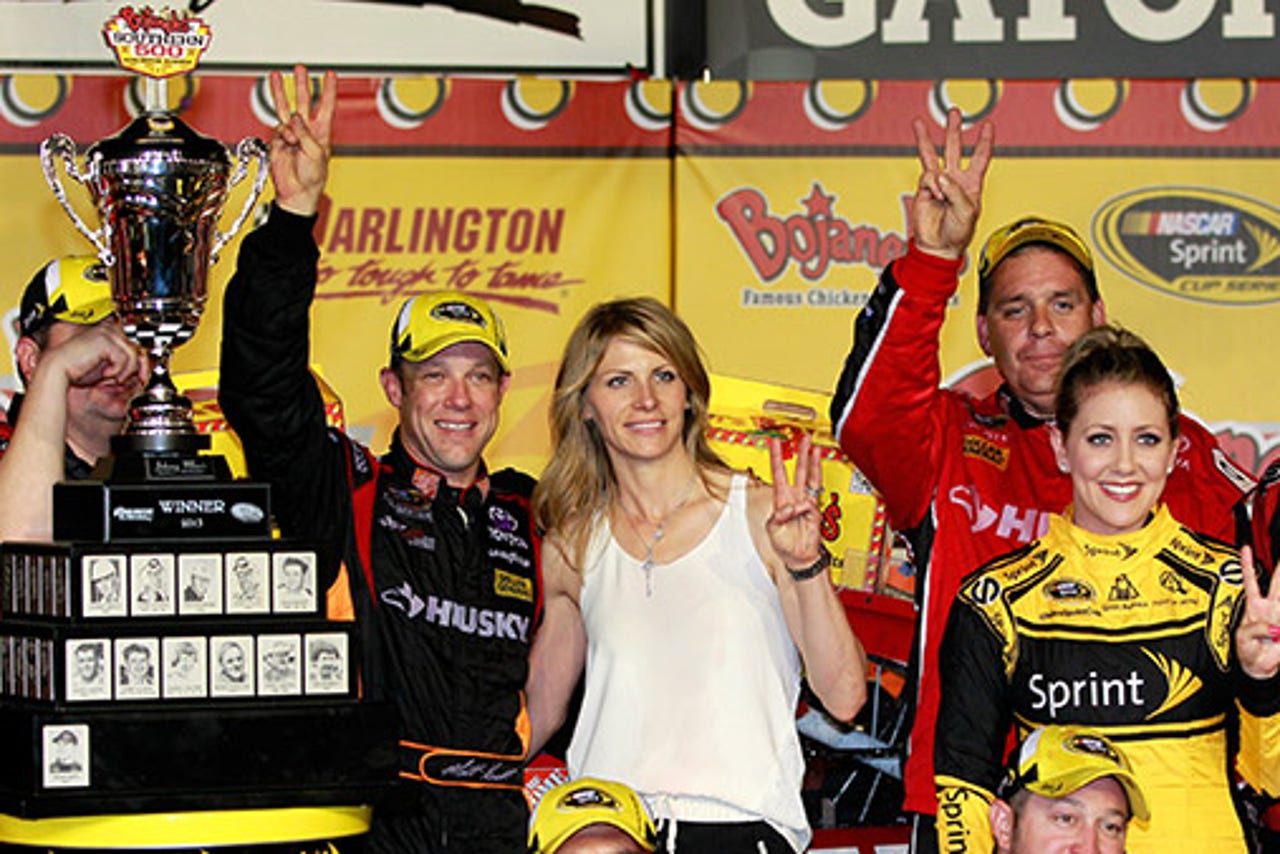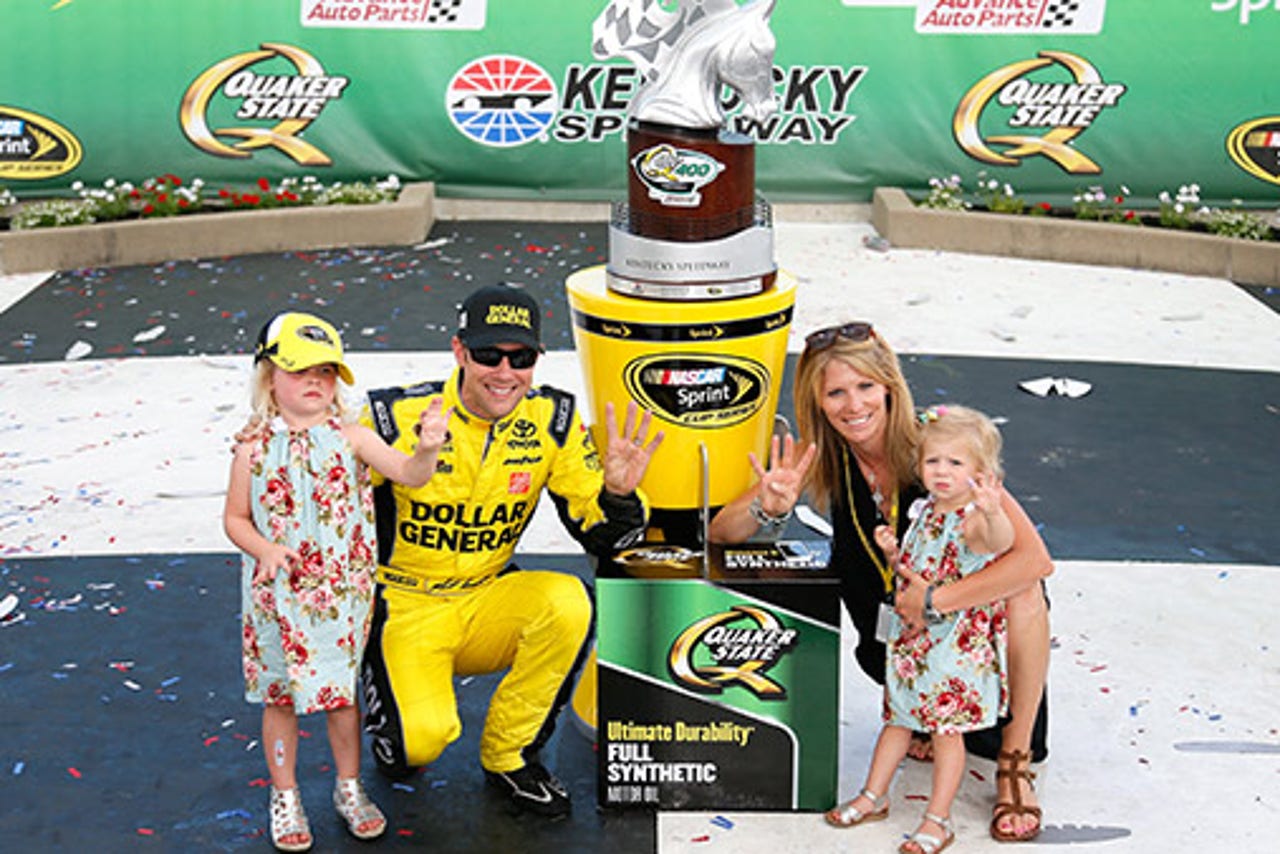 ---