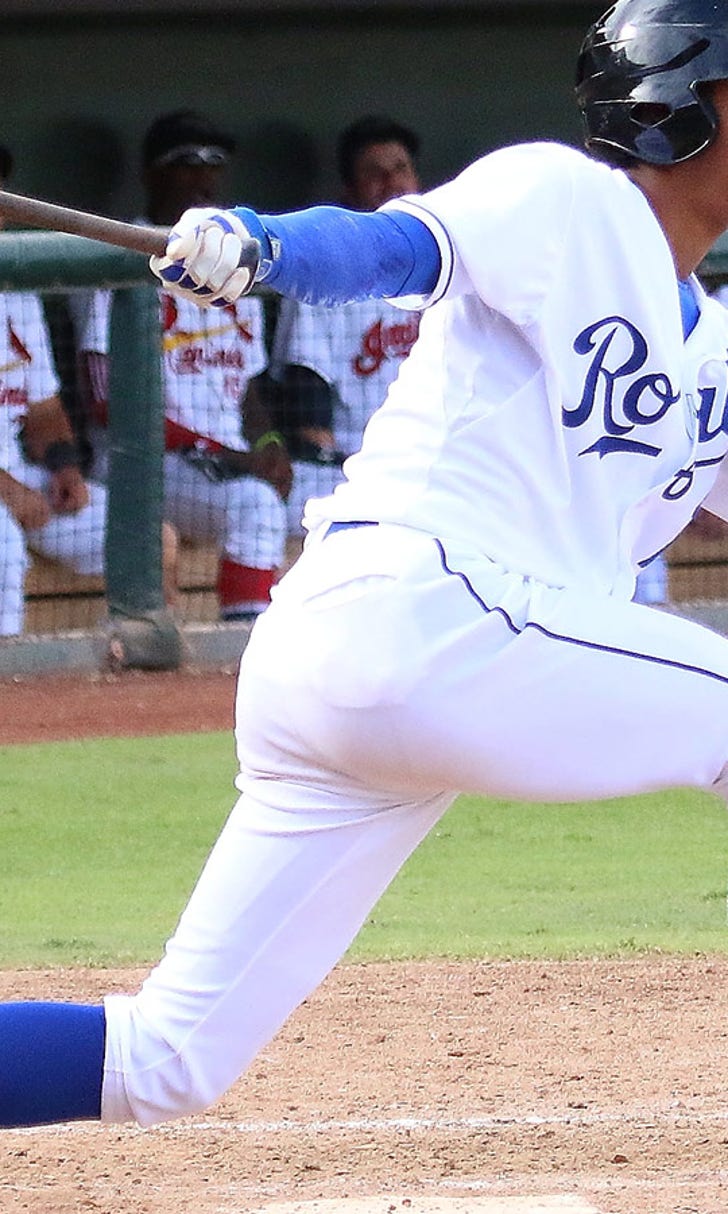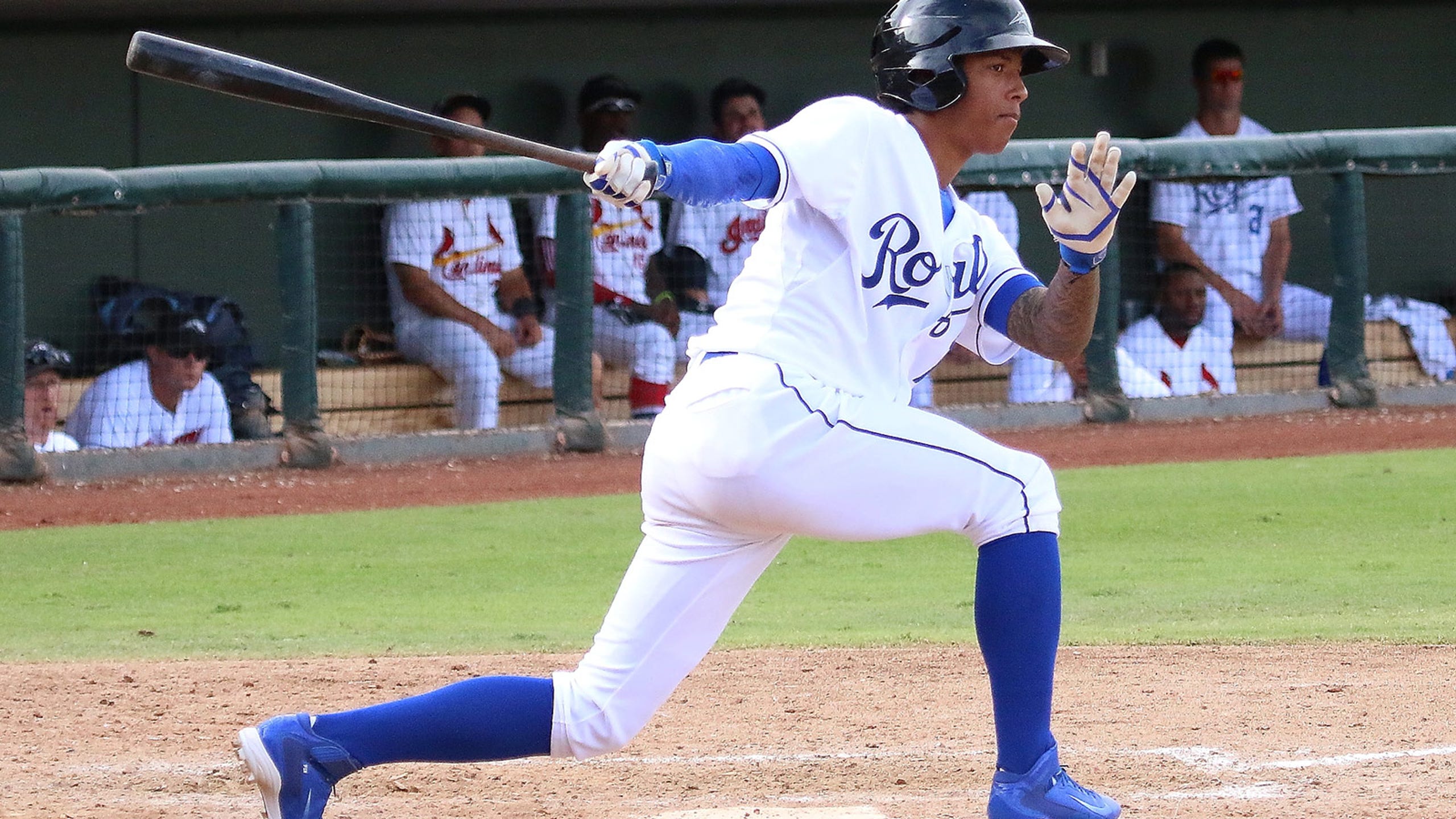 Weak stats notwithstanding, Royals prospect Mondesi dazzles AFL scouts
BY foxsports • November 25, 2014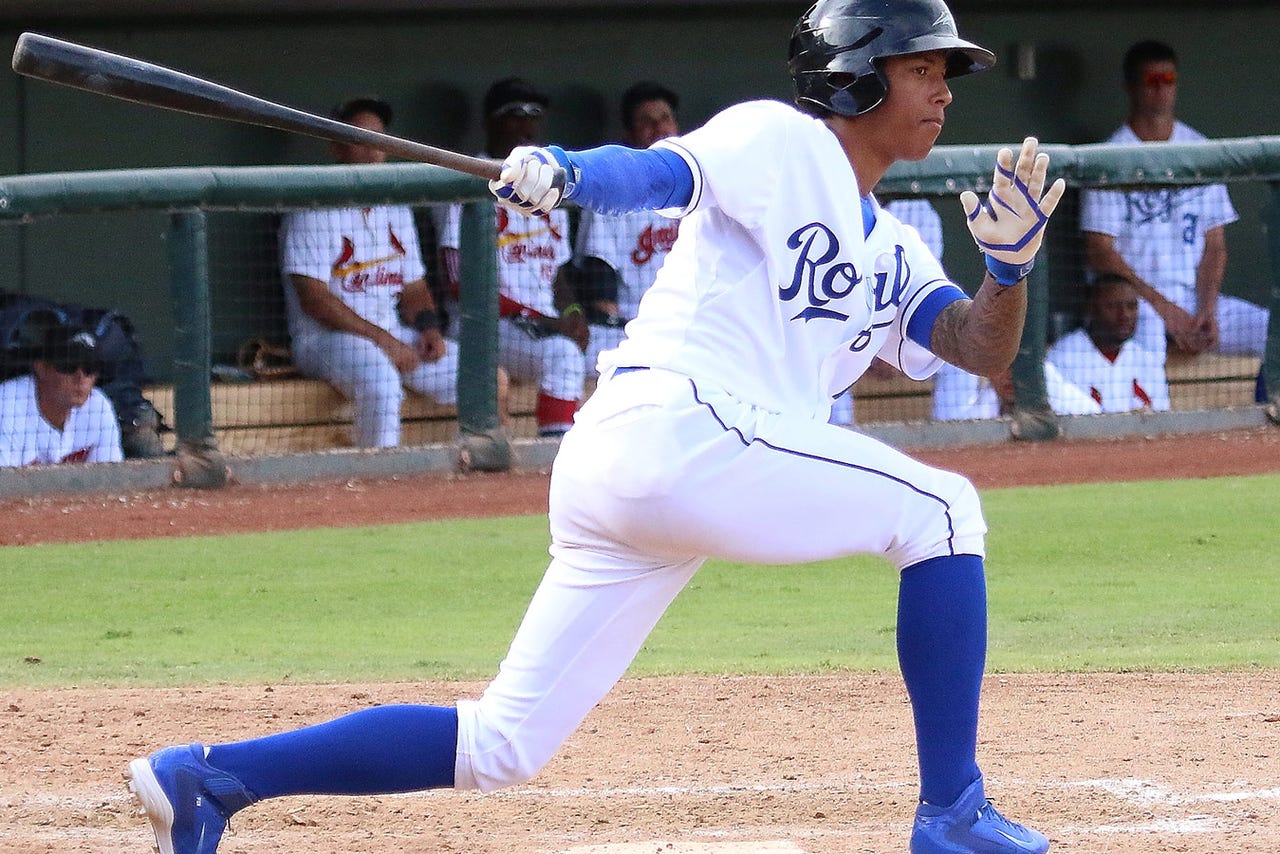 KANSAS CITY, Mo. -- Rival scouts continue to rave about Royals shortstop prospect Raul Mondesi.
In fact, Royals assistant general manager J.J. Picollo said when he visited the Arizona Fall League earlier this month, he got flooded with compliments about Mondesi, a 6-foot-1, 170-pound 19-year-old.
"There had to be five or six totally unsolicited remarks from other scouts about him," Picollo said. "They all kept saying the same thing, that Raul was the best prospect in the entire league.
"And that's with the numbers really not being that great for the kid."
Indeed, Mondesi struggled mightily at the plate in the AFL, just as he did last season at Class A Wilmington.
Mondesi, who hit just .211 with a .256 on-base percentage at Wilmington, hit just .233 in 17 games playing for Peoria of the AFL. Even more disturbing was that Mondesi didn't draw a single walk in 73 plate appearances.
But the Royals, and other teams, are wildly impressed with his defense.
"He'll wind up a bigger version of (Alcides) Escobar with more power and just as good defensively," one rival scout said. "He's just got to learn some plate discipline like all young players do. I mean, the kid's 19 years old. He needs time."
Picollo said Mondesi compares to a "Tony Fernandez type" of player in the future. The Royals plan to start him at Wilmington again next season.
Here's how some other Royals fared in the AFL: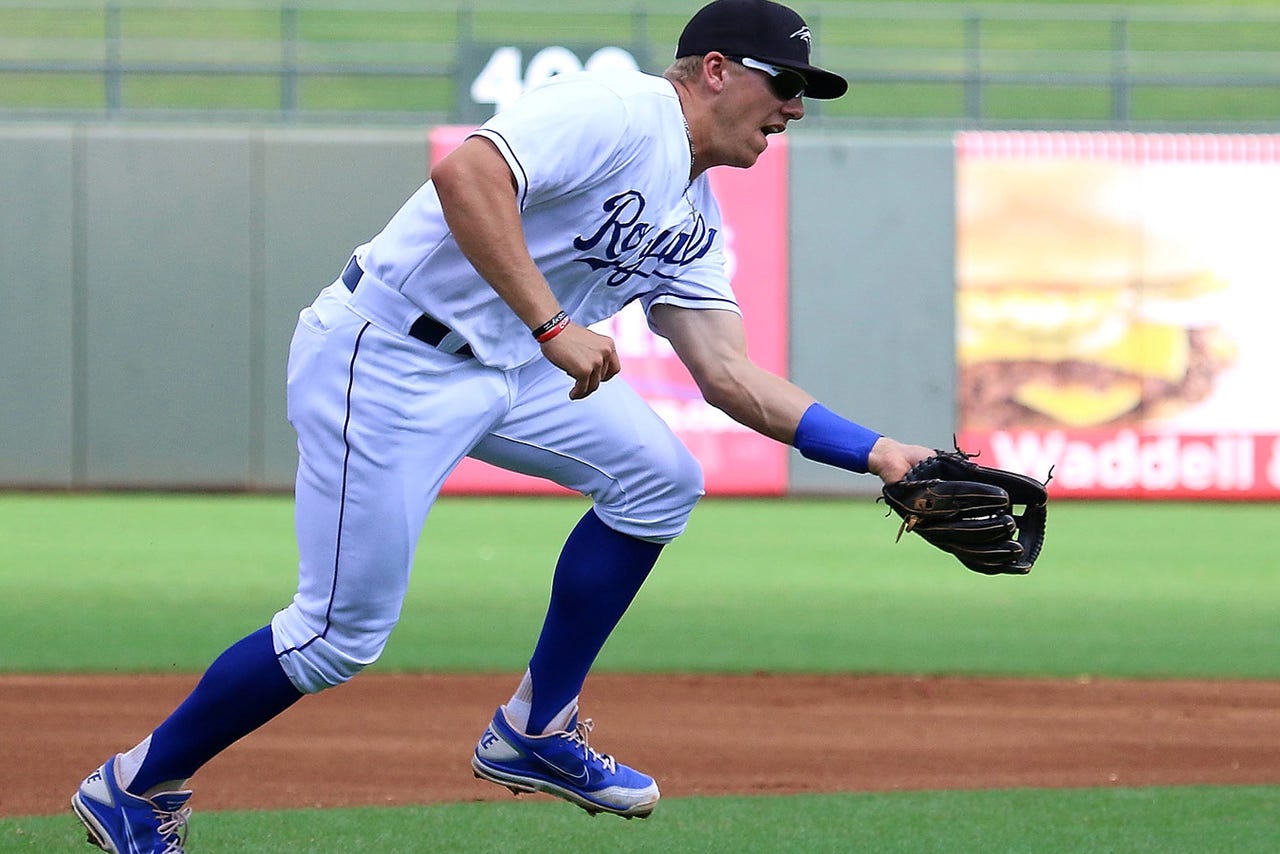 HUNTER DOZIER, 3B
The Royals' top pick from 2013 had a solid fall, according to Picollo. Dozier hit just .256 but had a very impressive .390 on-base percentage as he drew 18 walks.
Dozier also hit a booming homer in the AFL title game.
"He really fared well against maybe the best pitching he has seen," Picollo said. "It was good for him to go up against that kind of pitching. He showed a good eye, good patience.
"All he really needs are at-bats right now. He's coming along very well."
Dozier is expected to start 2015 at Double-A Northwest Arkansas.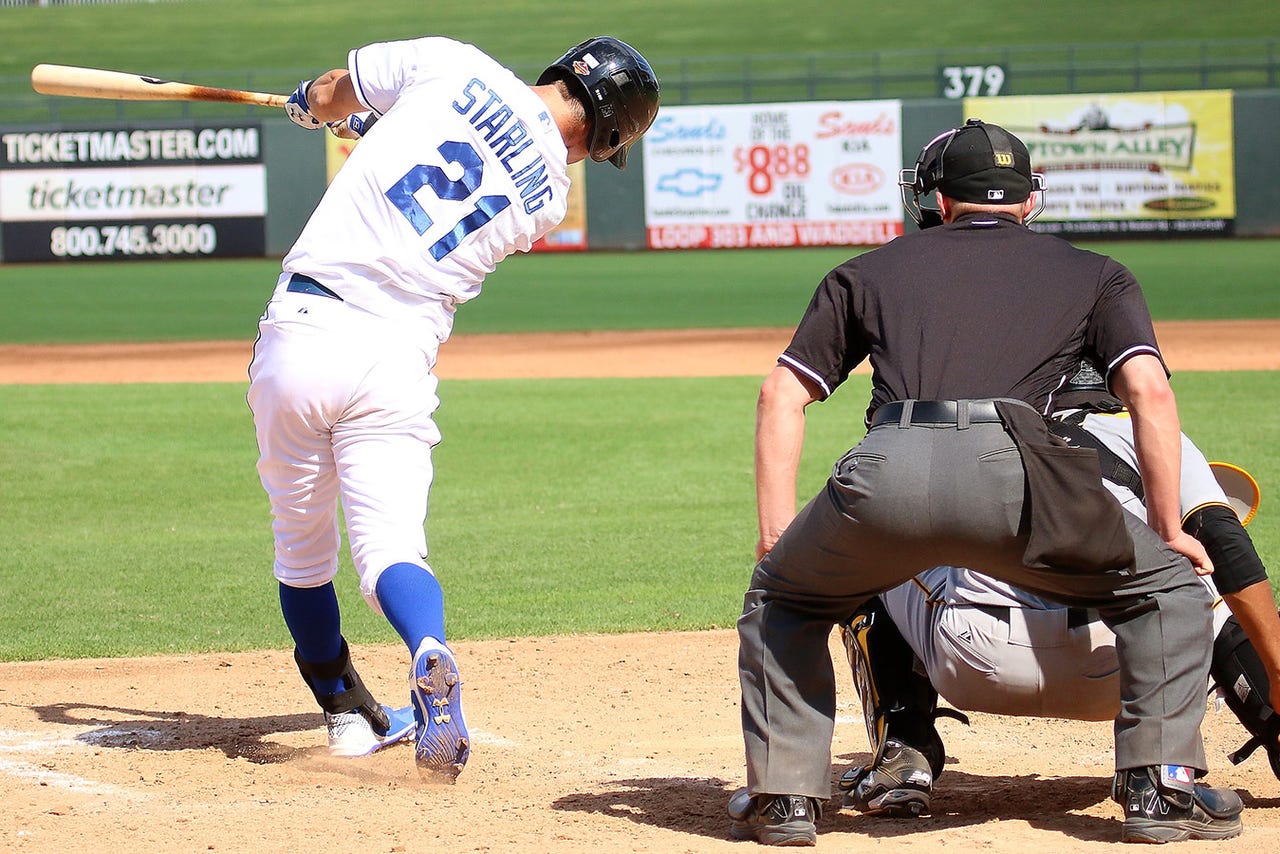 BUBBA STARLING, OF
Starling, the Royals' top pick in 2011, statistically was the worst hitter on the Peoria squad, hitting just .177 with a .226 OBP.
Predictably, the Royals continue to defend Starling's progress with pretty much the same refrain:
"He's going to be fine," Picollo said. "The results aren't there yet offensively, but we are seeing him take better passes at the ball. And defensively, he's good enough to be in the big leagues right now."
Starling did hit a homer in the AFL title game. He again will start at Wilmington in 2015.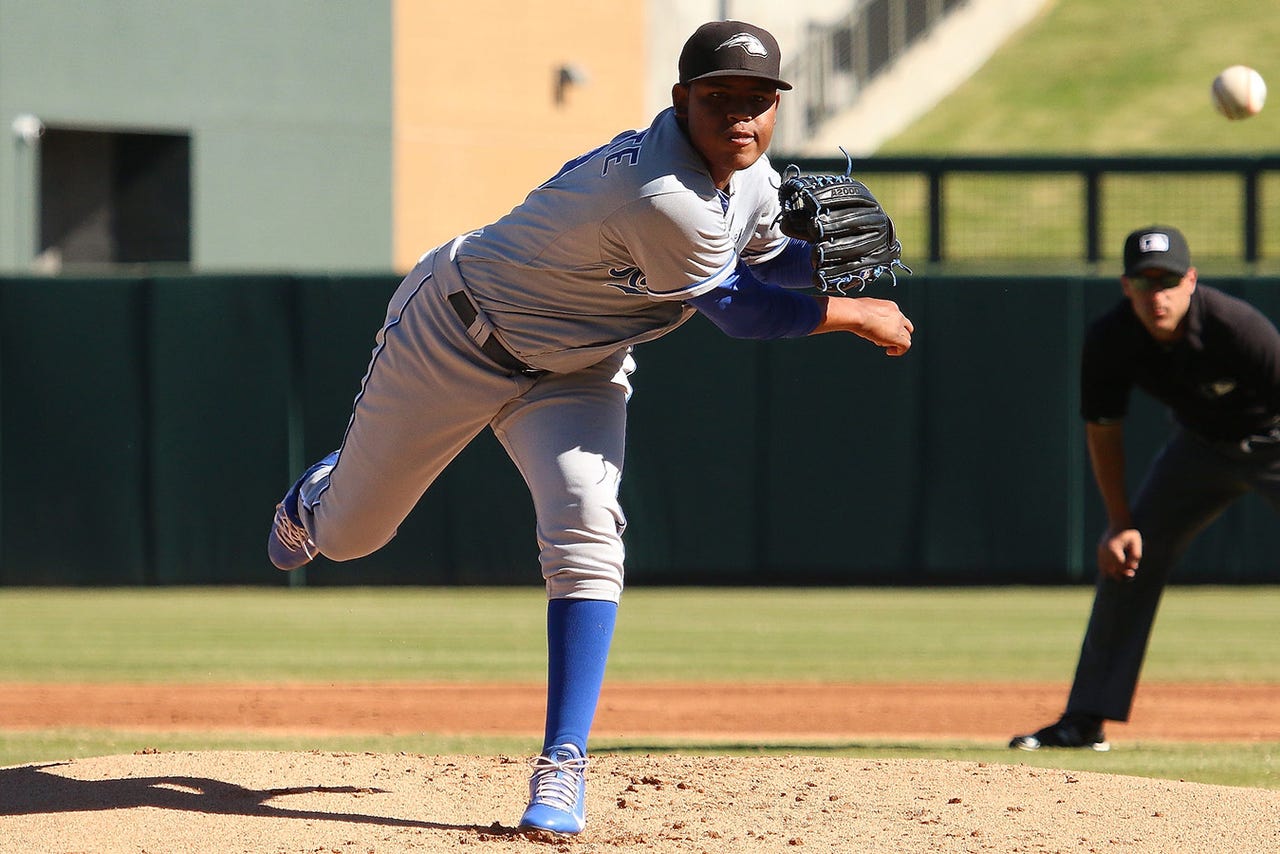 MIGUEL ALMONTE, RHP
Almonte, compared often to Yordano Ventura, had an excellent fall, posting a 2.84 ERA with 16 strikeouts in 19 innings.
"He got his fastball up to 97 (mph) and was consistently in the 94-95 range," Picollo said. "And he really showed command of his curveball. He is coming along nicely."
Almonte is likely to start the season at Double A and could be a fast riser in 2015.
"He really needs the next level of competition," Picollo said. "He's learning quickly."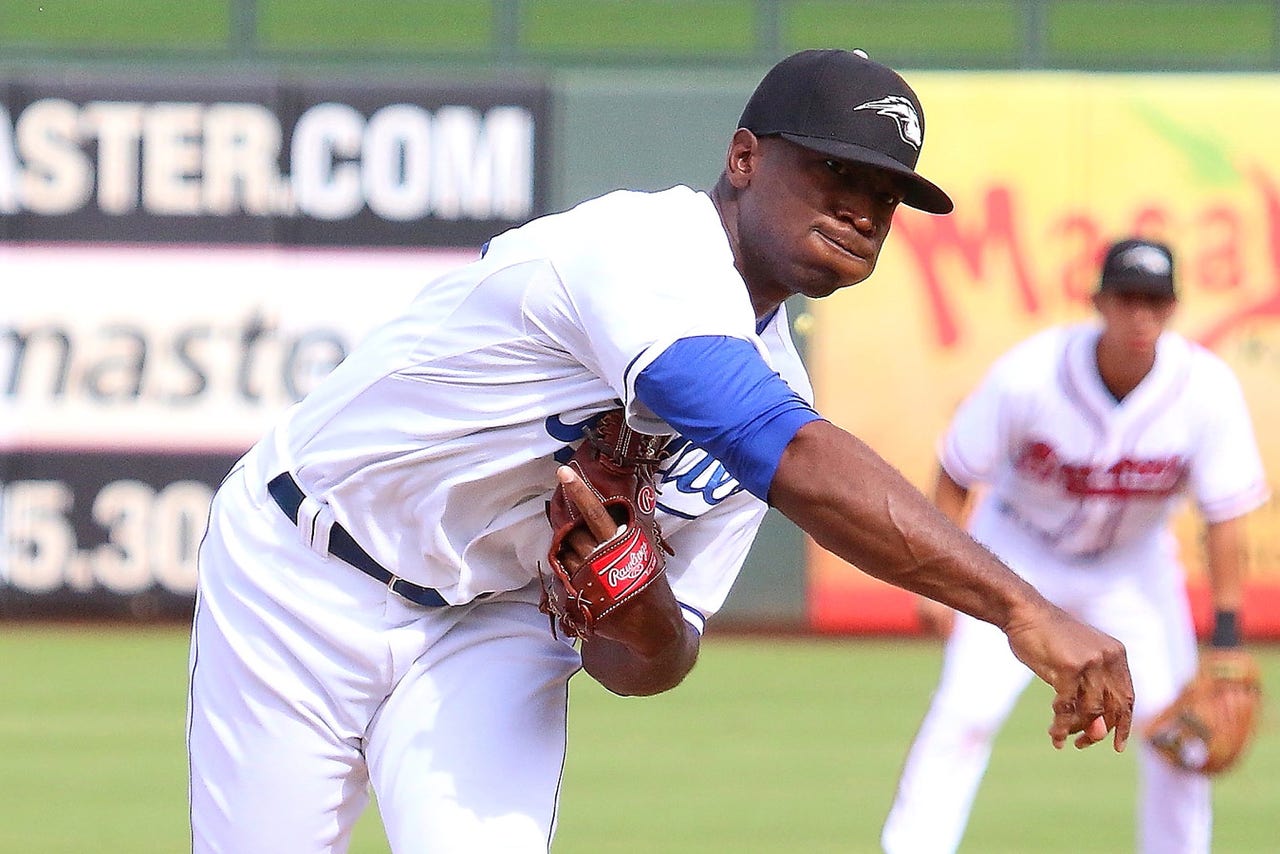 ALI WILLIAMS, RHP
Williams, a 6-2, 185-pounder, is probably a name not often heard among Royals prospects. But the 25-year-old was very impressive in the fall league, posting a 1.42 ERA in 10 outings. He struck out 17 batters in 12 innings and had a tidy 0.79 WHIP.
"Interesting prospect," Picollo said. "He got his fastball up to 96. Still has a pretty high ceiling. Kind of a Fernando Rodney type of pitcher.
"He is learning to pitch backward (breaking balls first) a bit and he was very effective."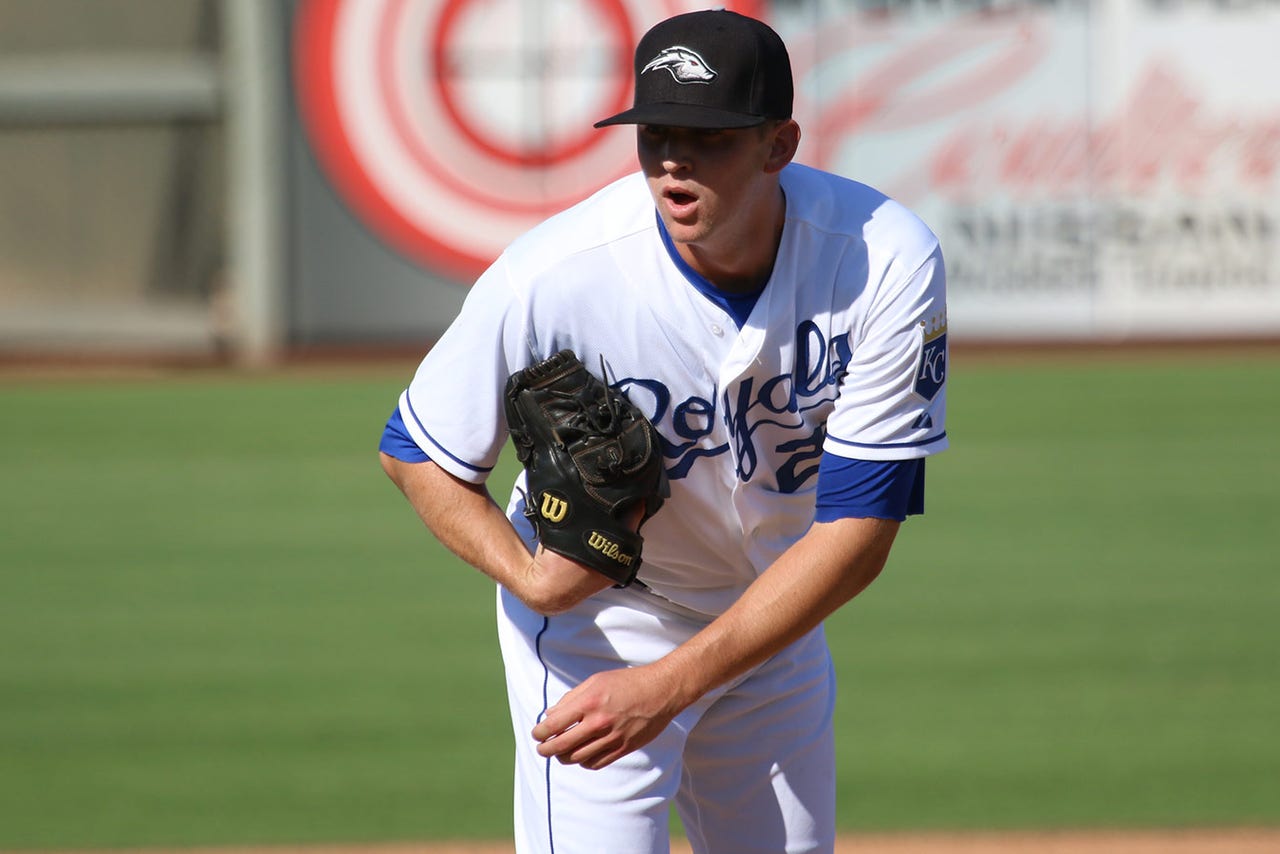 SAM SELMAN, LHP
Selman has been a starter and reliever during his minor-league career, and the Royals seem to be leaning toward making him a reliever, possibly even a left-handed specialist.
Selman posted a 2.08 ERA in 11 outings in the AFL and likely will start 2015 at Triple-A Omaha.
You can follow Jeffrey Flanagan on Twitter at @jflanagankc or email him at jeffreyflanagan6@gmail.com.
---