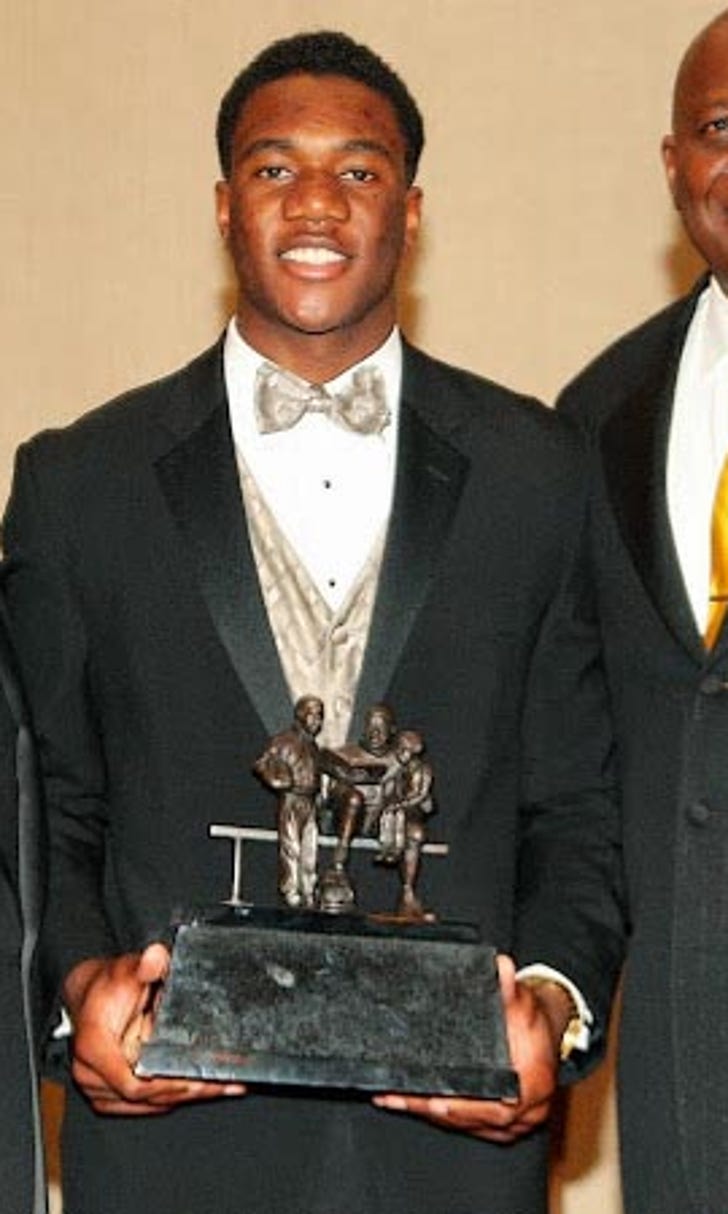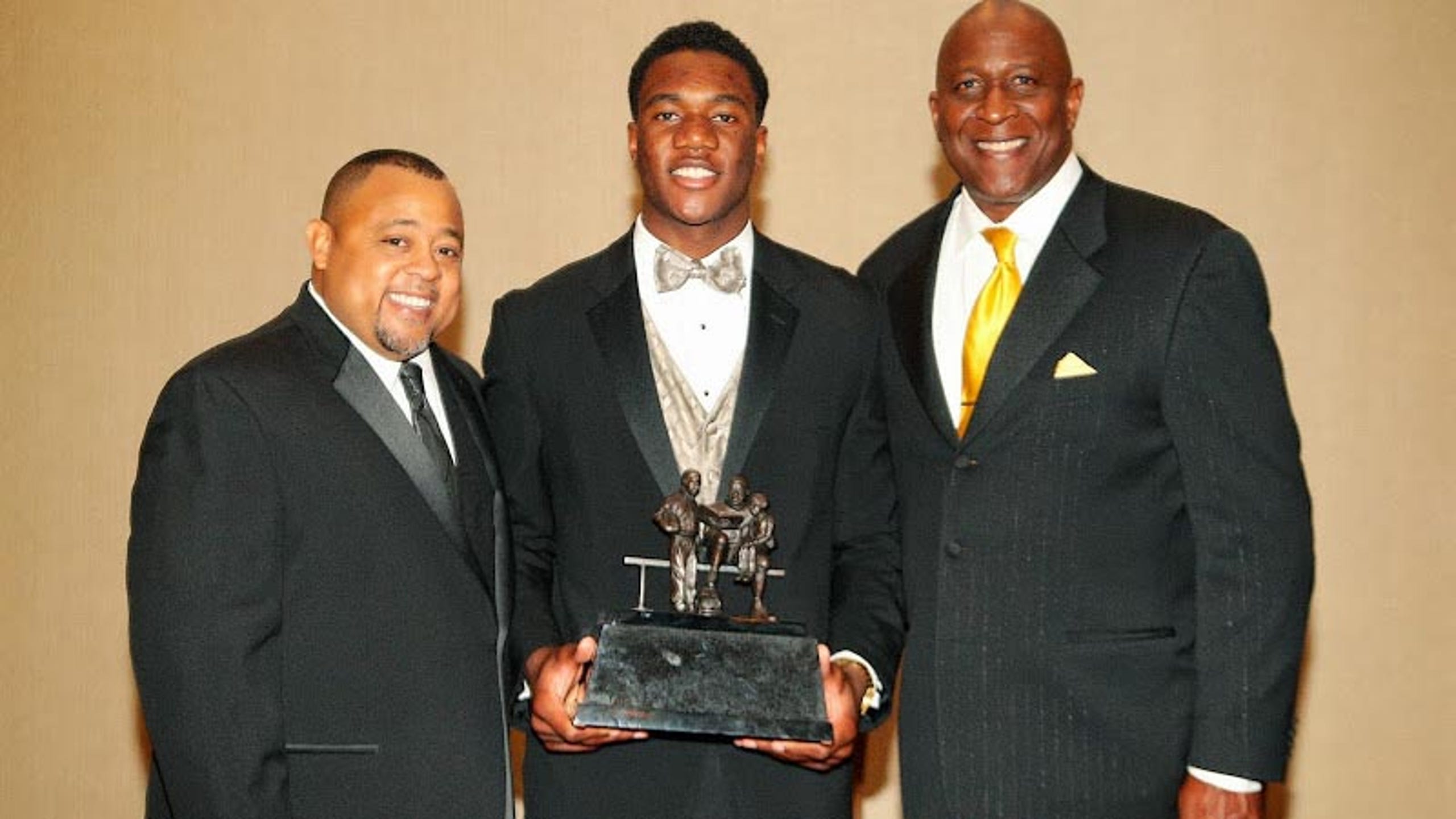 Watkins Award winner Bobby Okereke is the total package
BY foxsports • February 24, 2014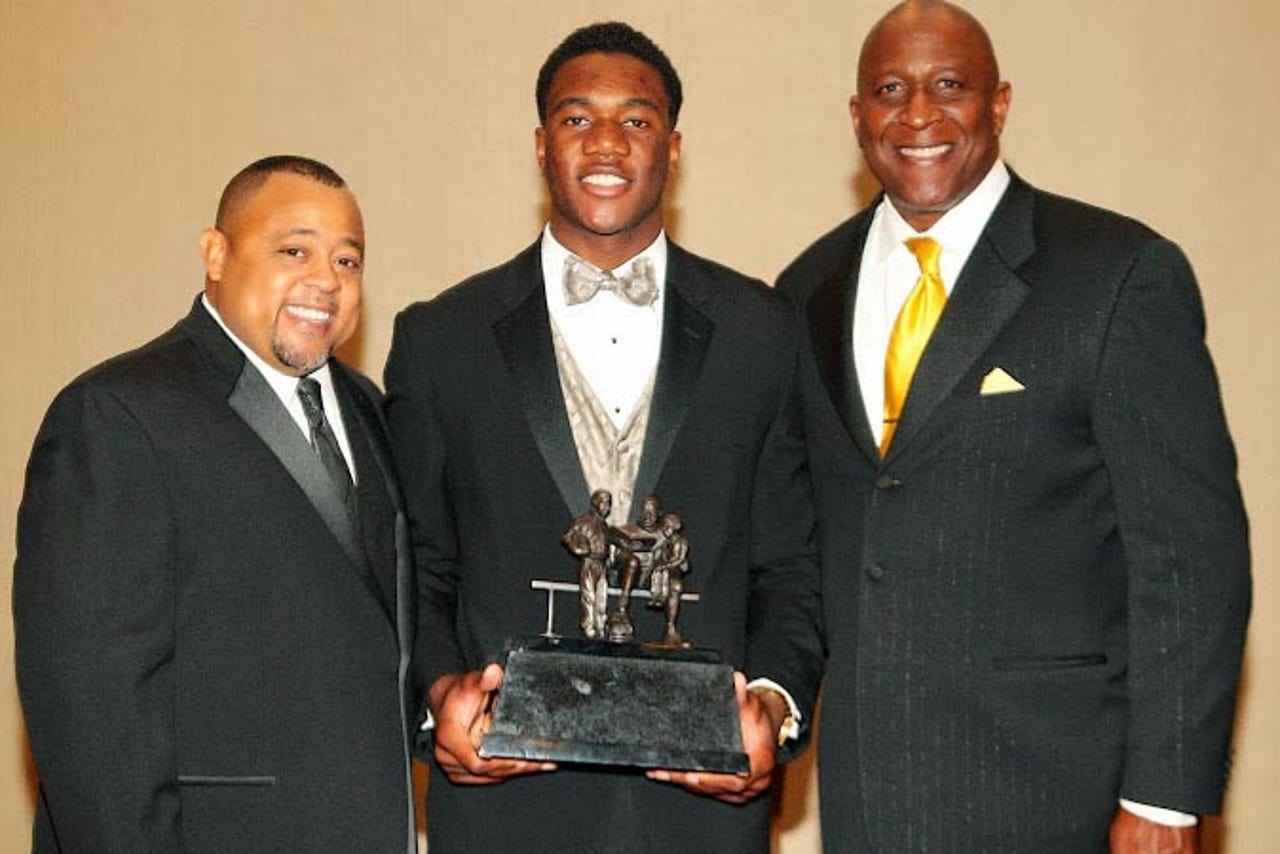 Today, Bobby Okereke can officially say he's a "Stanford Man" after signing his National Letter of Intent with the Cardinal earlier this month.
He can also call himself a "Watkins Man." Over the weekend, Bobby Okereke was in Washington D.C. where he was named the recipient of the 2014 Watkins Award.
The prestigious honor, presented by the National Alliance of African American Athletes, is given to the top African American football player in the country, who exhibits excellence in the classroom and on the field.
"I feel honored to be part of the Watkins brotherhood," Okereke said. "It's a very prestigious group and I'm pretty humbled to be a part of it."
Watkins Award finalists include national champion winning quarterback Jameis Winston, Rhodes Scholar Myron Rolle, Atlanta Falcons offensive lineman Justin Blalock, Georgia running back and 2012 recipient Keith Marshall, as well as current USC Trojans Zach Banner and Leon McQuay III.
Foothill head coach, Doug Case, calls it a "great culmination" of a tremendous high school career for Okereke, who holds a 4.4 GPA and was a Semper Fidelis All-American.
"It shows the type of commitment he has in all aspects in his life," Case said. "He's€™ the total package."
Early in his high school career, Okereke found himself in a position many could only dream of.
As a freshman, in just his first season playing organized football, he was called up to the varsity football team. The following spring he was called up to play varsity baseball. During the summer, however, he made a decision with his future in mind.
Okereke marched into Case's office and told him he was dropping baseball and would be putting his focus on football. Okereke explained to his coach that he had goals. It was his desire to earn an athletic scholarship, but not just anywhere, it had to be at an high academic institution.
"When I picked up football freshman year, I fell in love with it," Okereke said. "It became a passion of mine and I saw that I could play this for a lot of years and I loved doing it. I just thought an athletic scholarship to a great university, that was something I wanted to do."
Mission accomplished. Okereke is slated to play inside linebacker for head coach David Shaw at Stanford. In the classroom, he will take up one of Stanford's unique majors -- Management, Science, and Engineering.
Okereke's parents hail from Nigeria. Academics were always stressed in the Okereke household and the 2014 Watkins Award winner is just falling in line.
"From day one, they've been stressing academics," Okereke said. "To them, academics was the main priority and to them I was always going to go to a good academic school and athletics was something I picked up myself and I decided I wanted to take on."
His oldest sister, Kimberly, is a finance major at USC. Jennifer, the second of the Okereke children is majoring in political science at Vanderbilt. Like his older sisters did for him, Okereke is providing an example for his 13-year-old, youngest sister Kristine.
In the same fashion he's fallen in line in the Okereke household, he's on par with the type of players Shaw recruits to Stanford.
"The guys Stanford recruits (are) guys who care about getting a solid degree and playing solid football," Okereke said. "They're multi-talented guys that work hard and they're disciplined and that's the kind of guys that Stanford goes after."
The latest Watkins Award winner fits the bill.
---