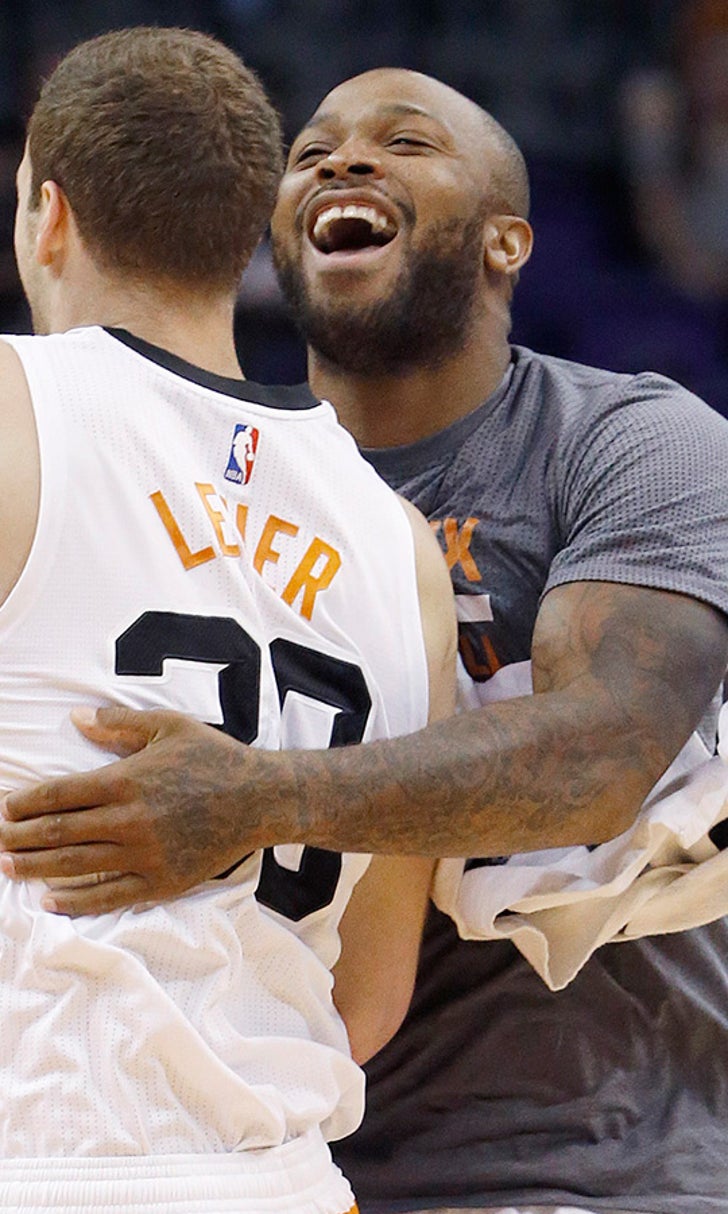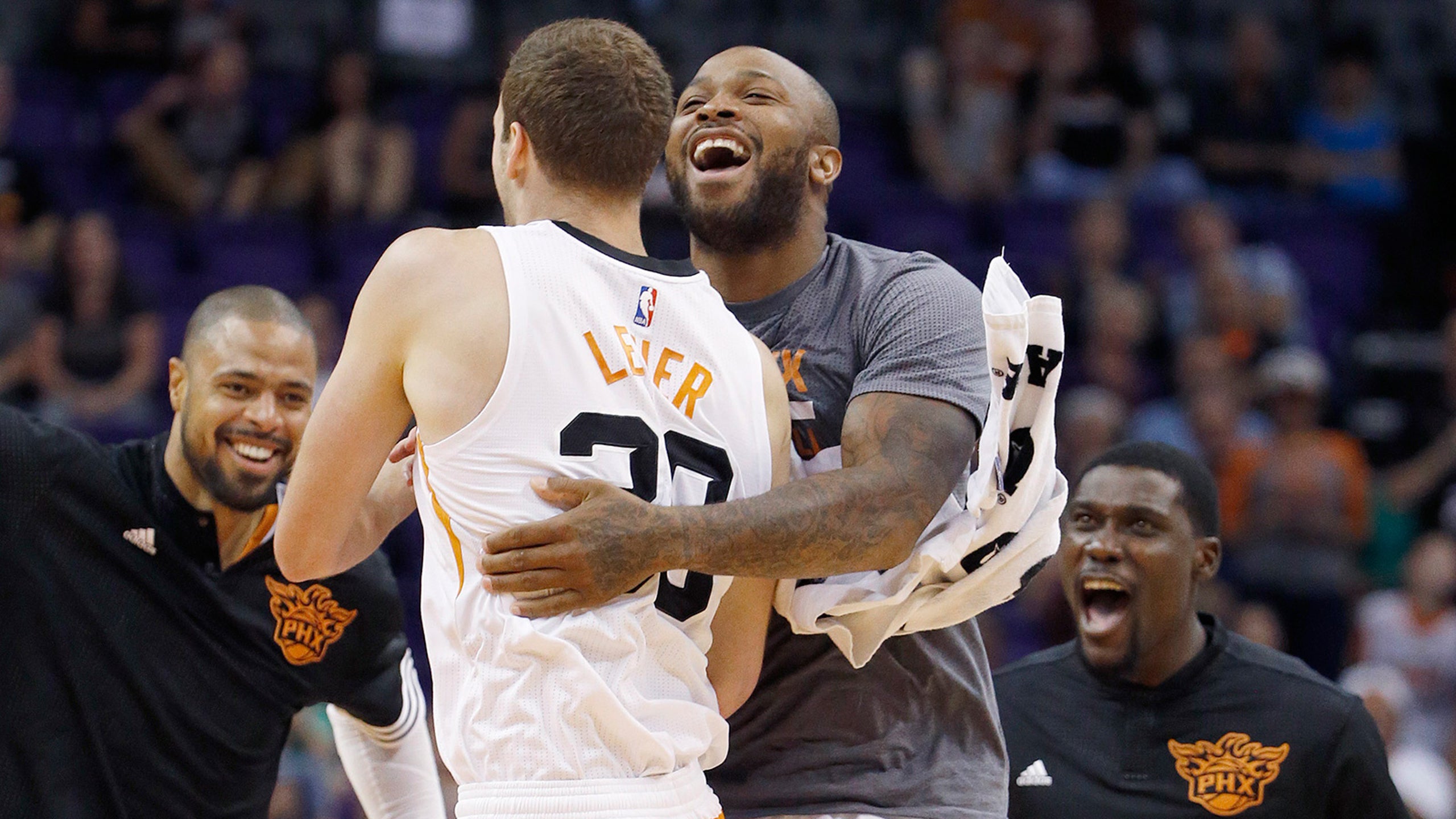 Watch Suns forward Jon Leuer thrown down on DeMarcus Cousins
BY foxsports • October 8, 2015
Ladies and gentlemen, the NBA is officially back. And although the regular season isn't upon us quite yet, the preseason is still serving up its fair share of highlights.
For the latest example, we turn to Phoenix on Wednesday night, where Suns big man Jon Leuer eyed Sacramento Kings center DeMarcus Cousins all the way to the basket on a transition opportunity -- then flushed a big-time dunk all over a Cousins block attempt:
Cousins got his revenge a few plays later when he drew an and-one after a dunk with Leuer defending. But for this moment, one of the newest members of the Suns shined brightest.
"I saw DeMarcus coming and I just tried to go up as hard as I could because I know he's a big guy and a good athlete," Leuer said. "Fortunately I came out on the right end of it.
Leuer had a big game all around, scoring 17 points on 6-of-8 shooting and pulling down 13 rebounds in 19 minutes of playing time in the Suns' 102-98 victory.
"Jon's played well all training camp," said Suns head coach Jeff Hornacek said. "He's out there trying to earn minutes. That's how Jon plays. He's just solid. He does the right things."
Led by Leuer, the Suns' reserves accounted for 63 of the team's 102 points. The strong bench play helped the Suns wipe out early deficits of 14-2 and 32-16.
T.J. Warren, pressing P.J. Tucker for a starting job at small forward, scored 17 points in 28 minutes, while Tucker was held scoreless in 12 minutes.
Hornacek distributed playing time liberally among 15 players, with 11 players logging at least 12 minutes and none playing more than Warren's 28. Brandon Knight had the most playing time among the starters with 24 minutes.
"I thought our bench guys played great," Hornacek said. "Every guy that came off the bench played hard. They did the things we asked. Our first group, they need to get some work. We stress pressure defense, get after guys and we start off the game and gave them four three-pointers that were half-contested. They'll get better."
The Suns are back in action on Friday, hosting the Utah Jazz at 7 p.m.
With a crowded roster, Hornacek knows it will be a challenge to find minutes for everyone. Among those on the short end on Wednesday were Archie Goodwin with seven minutes and Sonny Weems with six.
"We've got a lot of guys that are competing for some minutes," Hornacek said. "We've got to try to get them all an opportunity somehow.
 "You start to get an idea through practices of guys that work well together. Maybe things change as the season goes on, but I think six games should be enough to do some experimenting and then jump into it."
---
---